Join in the AccessArt Village Project by collaging a picture of your home using a simple collograph print, fabric and stitch.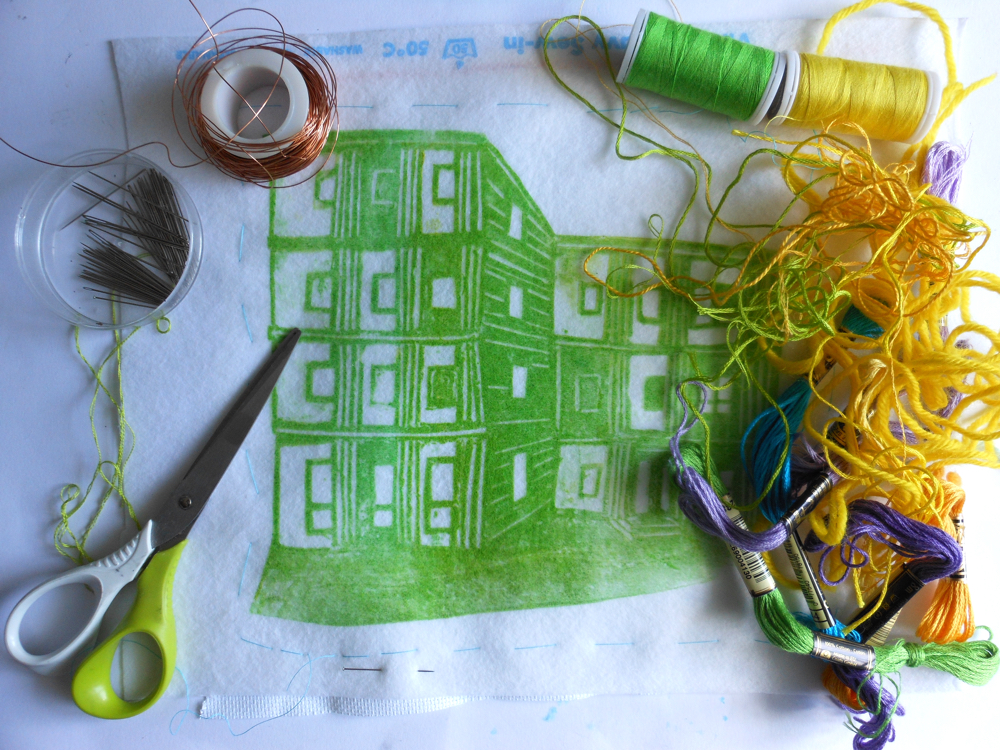 For your collagraph, you'll need a piece of mount board. Draw an image of your home directly onto the mount board or use carbon paper to transfer your drawing. Remember that the image will print in reverse unless you trace your drawing, flip the tracing paper and then transfer the image onto the mount board.
Take a craft knife and carefully score around the shapes on the mount board. Use the tip of the knife to lift the surface of the mount board and peel it away (a very satisfying task!). These areas will not print as crisply as the untouched surface of the mount board. This is a stage where you can continue to play with your design and develop your original drawn image. If you peel away an area by mistake, use Pritt or PVA to stick it back down again.
When you are happy with your design, seal the entire surface with varnish or a non-water based glue e.g. wood glue. This protects the mount board from the moisture in the printing inks and means you can re-use it for several prints.
Roll out a water based ink onto the printing plate and then ink up your piece of mount board (see how to do that here). Some ink will roll onto the cut away areas – use a soft cloth or some cotton buds to lift away the ink. You can decide how much ink to leave in these areas depending on the effect that you want and it's useful to try some test prints on paper to get an idea of how the image will print. To help the image transfer, spritz the paper lightly with water before printing.
I made a print on Vilene – it's a nice light weight fabric to stitch that doesn't fray but it is also quite absorbant so I needed to ink up my collagraph plate a couple of times and layer the image to get the print I wanted. If the fabric you've chosen has a starched finish to it, it may need washing to remove this before printing.
You can develop your print by rolling a slightly different colour onto the mount board for the second print. Lay the fabric onto a flat surface, spritz it with water and place your collagraph print face down on the fabric. Take a clean roller and carefully and firmly roll over the whole area of the mount board.
To pick up any ink left on the collagraph plate, spritz a piece of paper with water and take a print. This 'ghost print' can be used for experiments with other media or added to your sketchbook. Clean your collagraph with a damp cloth and a little soap or baby wipes – if you immerse it in water, you risk damaging it.
If you are inspired to join in and send us a printed and stitched image of your home, you can find more tips for sewing your textile piece here and more information about the project by clicking on the links below:
Many thanks to Appletons Wools for supporting the AccessArt Village Project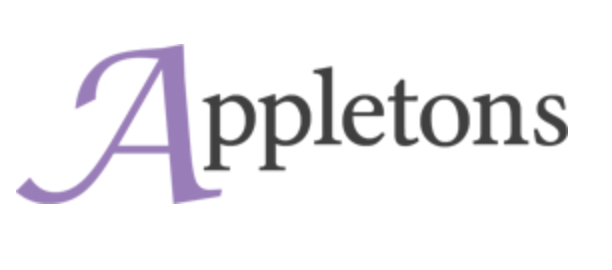 Add to favorites