By Sheila Ceccarelli
Sheila from AccessArt borrowed three boxes of shells from the University Museum of Zoology, for teenagers to draw at the Experimental Drawing Class.  The shells came from the wonderful museum loans service that the Cambridge University Museums run for schools and organisations.
The boxes are very carefully laid out and come complete with information cards on each specimen and educational challenges for groups, mainly aimed at primary.
We'd started the term a couple of weeks ago,  freely exploring expressive gesture and mark making by drawing bubbles and asemic writing.
However drawing shells seemed like an excellent opportunity to concentrate and get right back down to detail and explore the potential of making small, deliberate marks.
Also, it was an opportunity to introduce more traditional drawing mediums and explore contrasting hard and soft pencils as well as ink and nib and handwriting pens.
This week I set the challenge for students to make tiny, deliberate marks and to experiment with 'building' the drawing from the inside out. In other words, not to think too much about putting contours around the shells but to imagine building the drawing up with a series of rhythmic marks or indentations.
I deliberately encouraged them to draw on thin, white tracing paper which had a feeling of impermanence about it. Some students started using the transparency of the tracing paper to build up their drawings.
Many thanks to Pisces for donating the materials for this session to AccessArt.
Many thanks to the Alicia Lloyd from the University Museum of Zoology, Cambridge for organising the loan of these beautiful shells to AccessArt.
Many thanks to teenagers from AccessArt's Experimental Drawing Class for generously sharing their process and drawings with AccessArt.
Many thanks to Pisces for generously supplying pencils, pens, ink and tracing paper used in this session to AccessArt.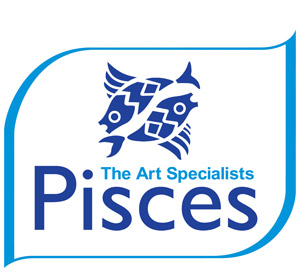 Add to favorites