By Paula Briggs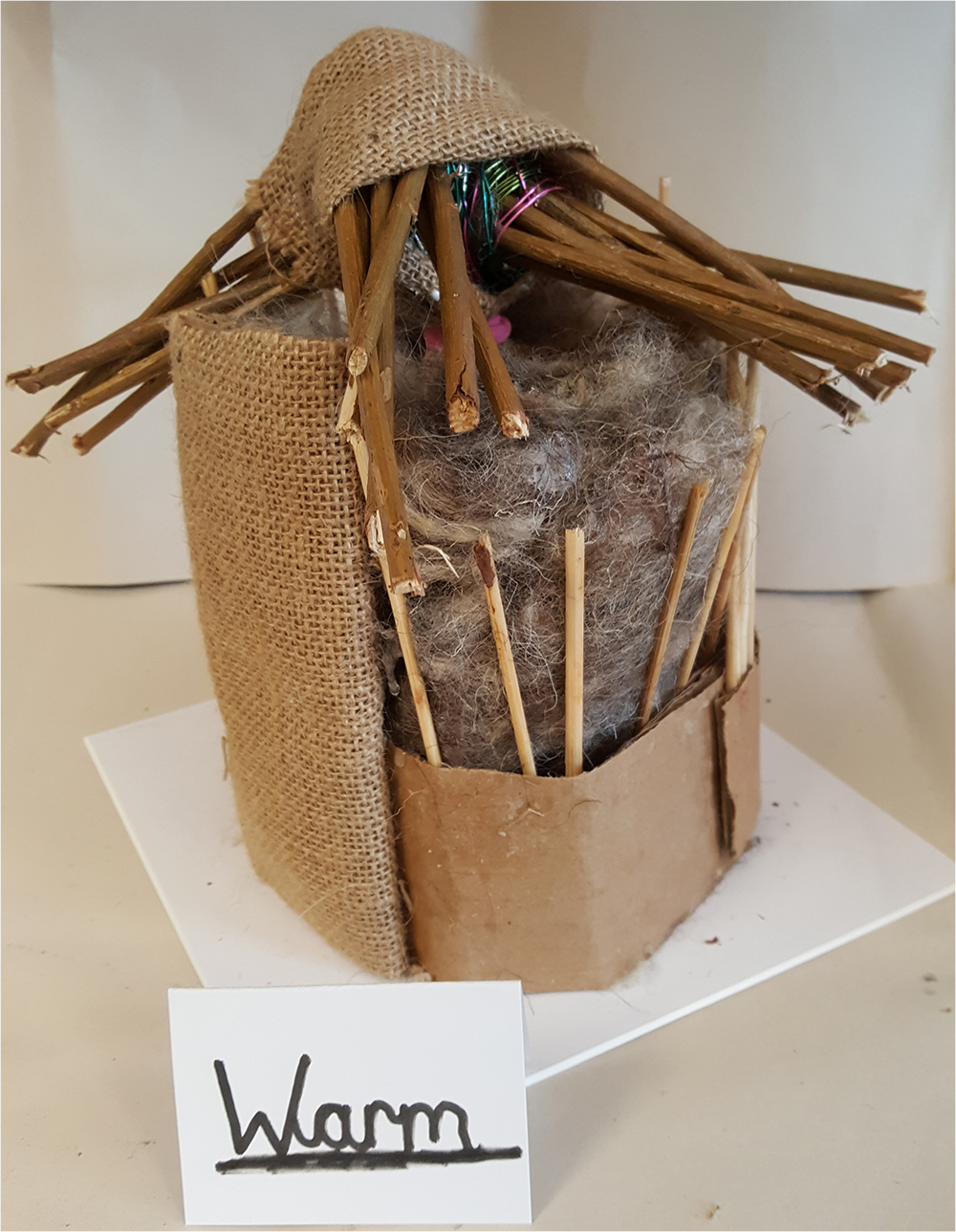 This resource shares a 3 hour session with Year 6 children from Barton Church of England Primary School. Children were studying the Anglo Saxons and we thought it would be a good opportunity to explore making skills.
Rather than recreate a model of an Anglo Saxon village, we decided to invite the children to "make sculptures inspired by" an Anglo Saxon Village.
Making "sculptures" rather than "models" enabled the children to grow their ideas in individual directions, using the architecture of Anglo Saxon houses as a starting point, from which they could diverge. The emphasis was on how each child could feel enabled to make their own artwork, expressing their own personality. The session gave the children the opportunity to demonstrate not only their creativity, but also their resilience, and ability to embrace ideas and approaches which put the onus on them as explorers. They had to find their own answers to the questions which their making unearthed. This resource shares the journey and outcomes.
To Begin
We started the session with a warm-up drawing exercise designed to enable the children to tune in to some key characteristics of Anglo Saxon architecture. See the exercise here.
Following the drawing exercise, we introduced the 4 key messages of the session:
We're Making Sculptures not Models!
What does that mean? What might a model be? What might a sculpture be?
When you make a model, you are making a smaller version of something. When you make a sculpture, you can let your ideas fly!
Opportunity: Make your sculpture as individual as you are!
Making Sculpture can be Frustrating!
It's hard to shape and join materials, things fall over and break. Hands get sore and brains get tired!
Opportunity: If you are finding it hardwork, don't worry – that means you are really doing it!
Remember: If you have a sculptural crisis and feel fed up, it could be that the breakthrough is just round the corner! Take a breath, be inventive and take risks!
Don't Design on Paper First:
Don't draw your sculpture first – it's very hard to make something with materials when you have too clear an idea in your head…
Opportunity: Instead, pick up the materials and tools and let them lead you.
Lastly, give your sculpture as much PERSONALITY as you can. Throw YOURSELF into your work!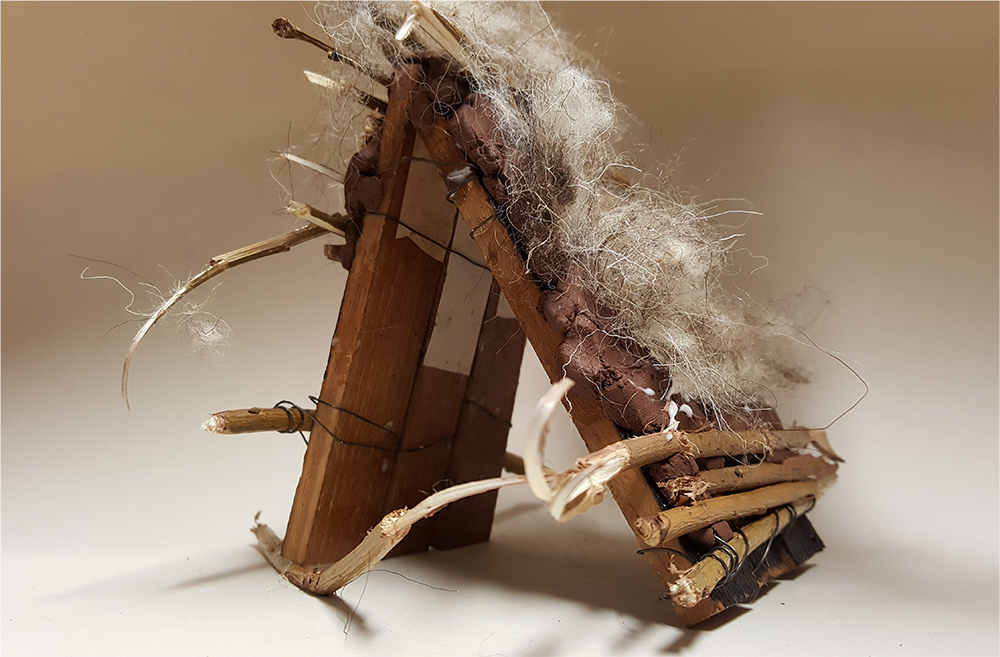 Getting Started
As with the majority of our making sessions, we use materials as the way in to an exploration. The children were introduced to the materials and techniques available to them:
– sticks, withies, small pieces of wood
– wire (various thicknesses for structure and binding)
– corrugated cardboard, paper
– raffia, string
– hessian, calico, felted wool
– strong pva glue
– scissors, pliers, hacksaw and bench hook
Without over doing the demonstrations (as too many demonstrations can lead too strongly), we illustrated ways of creating structure and armature, and ways of fastening materials together. The emphasis was on encouraging inventiveness through an exploratory approach. Children were encouraged to get started by gathering the materials they were most attracted to.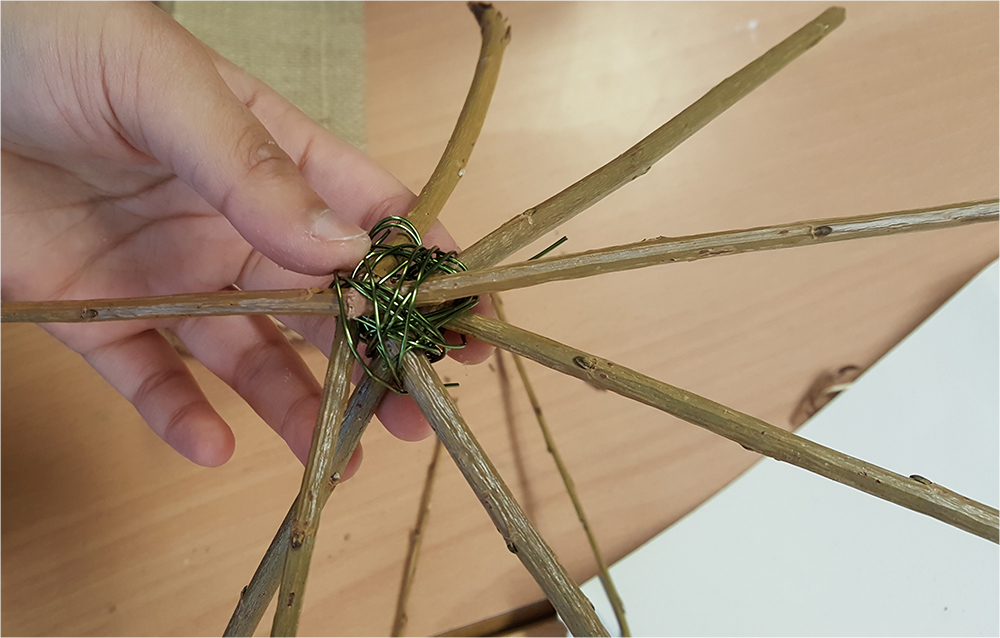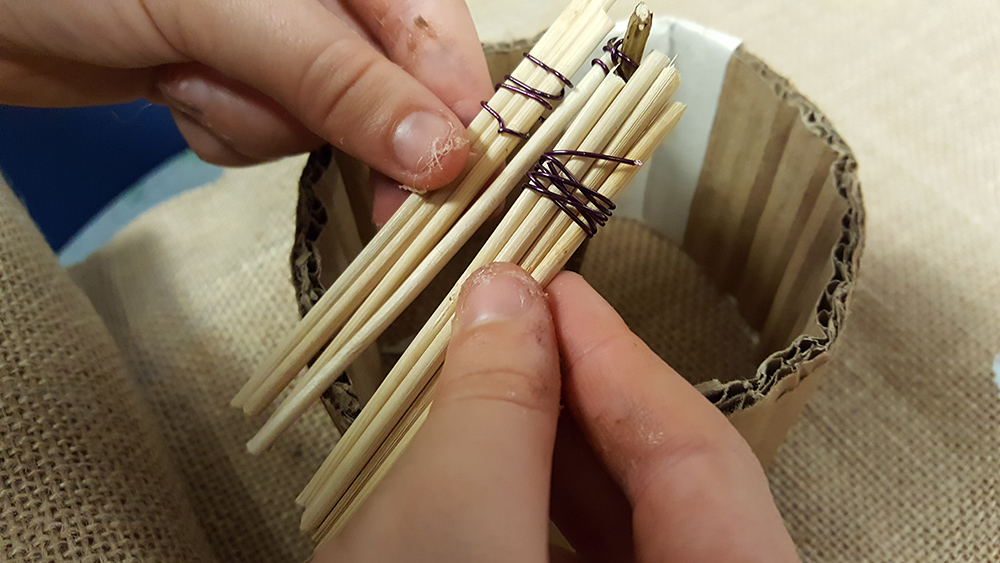 The Finished Sculptures…
Finally children were asked to think of a single word which they felt summed up the personality of their sculpture.
The children worked incredibly hard and by the end of the first sculpture session they were very ready for a break. The next day, we finished the sculptures after a good nights sleep, and it has to be acknowledged that I think if we had run this session with it's level of intesity, as an all day session, we would not have seen such excellent results. I think time for the children to absorb their ideas overnight and relax, and then come back to a tidy room (the chaos of the materials alone adds to the intensity of the day) and see their sculptures afresh, before completing their work, was extremly helpful.
Many thanks to the Laurie-Lee McDowell the class teacher, and the classroom assistant for their support, and to the Headteacher Mrs Coulson for inviting AccessArt to work with the children.
---
This is a sample of a resource created by UK Charity AccessArt. We have over 750 resources to help develop and inspire your creative thinking, practice and teaching.
AccessArt welcomes artists, educators, teachers and parents both in the UK and overseas.
We believe everyone has the right to be creative and by working together and sharing ideas we can enable everyone to reach their creative potential.
Sign up to receive our email newsletter. By completing the form below you explicitly agree for us to send our email newsletter to you. We will not share your information with anyone else and you can unsubscribe at any time!

Add to favorites