This resource shares how to use foam print (sometimes called QuickFoam print) to make simple and accessible prints with even the very youngest children.
The post shares two methods which can then be combined: 1) making simple additive prints, and 2) making incised prints. Children can use the technique to build an understanding of the printing process, including how to make a "plate", how to use the plate to make multiple images, and how they might explore colour, line, shape, and texture to explore concepts around pattern, negative and positive images, and symmetry.
Once learnt, the technique can then be combined with many curriculum areas of focus, for example relating to nature or architecture.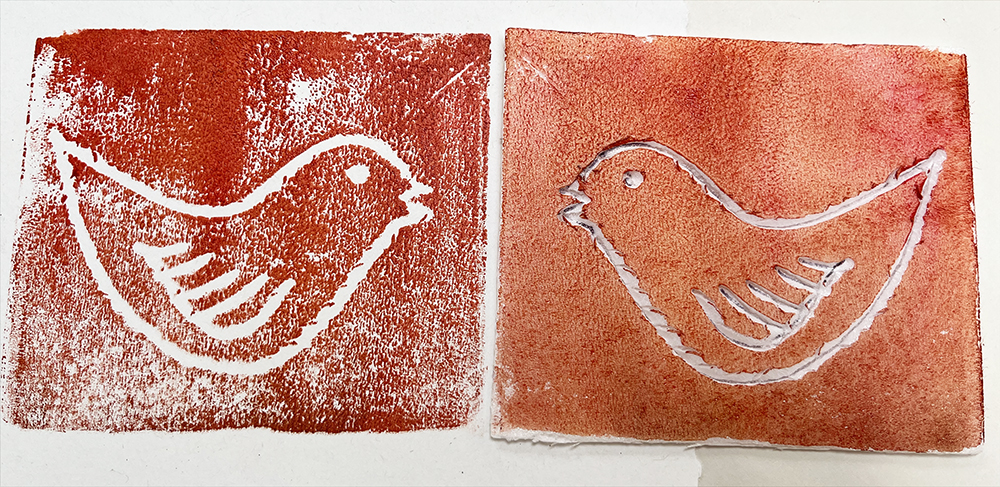 Above: The foam "plate" on the right, and the print on the left. 
Materials
For either method, you will need:
Foam print
Printing ink (water soluble)
Pieces of card (to make the additive prints)
PVA or Glue Stick
Pen or pencil
Paper
Rollers
Scrap paper
Method One: Additive Prints
---
To access all content, I would like to join as…
AccessArt is a UK Charity and we believe everyone has the right to be creative. AccessArt provides inspiration to help us all reach our creative potential.
---
Add to favorites