Sharon Gale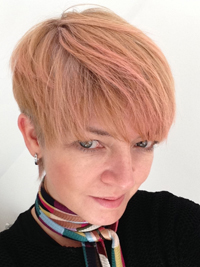 Sharon Gale is a practicing mixed media artist and one half of the artist couple 'Quiet British Accent'.
Sharon was 'artist in residence' based at Northaw CE Primary School in Hertfordshire for ten years.
From 2009-2018 she set up the Art Cabin, an art studio based in the school grounds, that provided art education, after school art clubs and workshops for the school children and the local community.
Sharon currently works as a freelance artist educator alongside her 'QBA' work.