Teenagers were given the chance to explore painting on a canvas and committing some of their ideas and experimentations, from a term's work in sketchbooks, into something more concluded.
In this short, one and a quarter hour session, teenagers were encouraged not to lose their fresh and explorative approach, but at the same time, to work on a 'one-off' piece.
Teenagers were all given a Scolaquip foldable canvas to work on and was part of the The Great Make a Canvas Competition.
This post aims to share some of the experimentation and approaches that teenagers came up with, to help inspire other students to have a go painting a canvas themselves, even if for the first time. Enjoy!
Acrylic and Brushes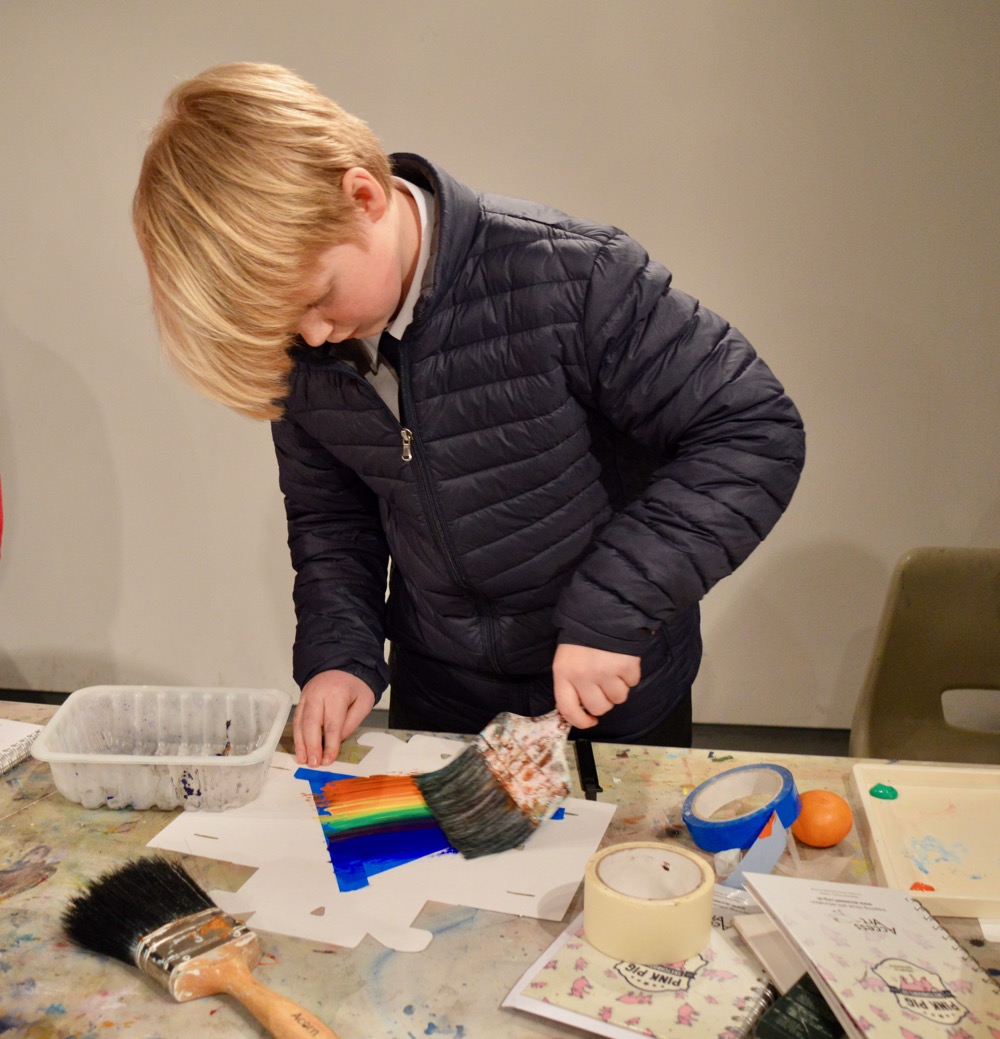 Choose your membership option
Pay £3.50 per month. You have two choices of payment method:
Pay by Direct Debit Online (prefered)
UK Only
Ease of payment, Avoid failed payments, Cancel at any time
Access to ALL the inspirational AccessArt resources
Free PDF Downloads
Inclusion in the Members Database of Artist Educators
Receive discount on our distance learning courses
Recurring: Payment leaves account on the 15th of every month
Take Out a Direct Debit Online
---
Pay via Paypal Recurring Subscription
UK and Overseas
30 days free
Cancel at any time
Access to ALL the inspirational AccessArt resources
Free PDF Downloads
Inclusion in the Members Database of Artist Educators
Receive discount on our distance learning courses
Recurring
Buy Via Paypal Subscription Online
---

Add to favorites