Rachel Burch, Head of Art at Burton Hathow Preparatory School and her pupils explore simple drawing, collaging and painting techniques to create beautiful artworks inspired by a summer meadow.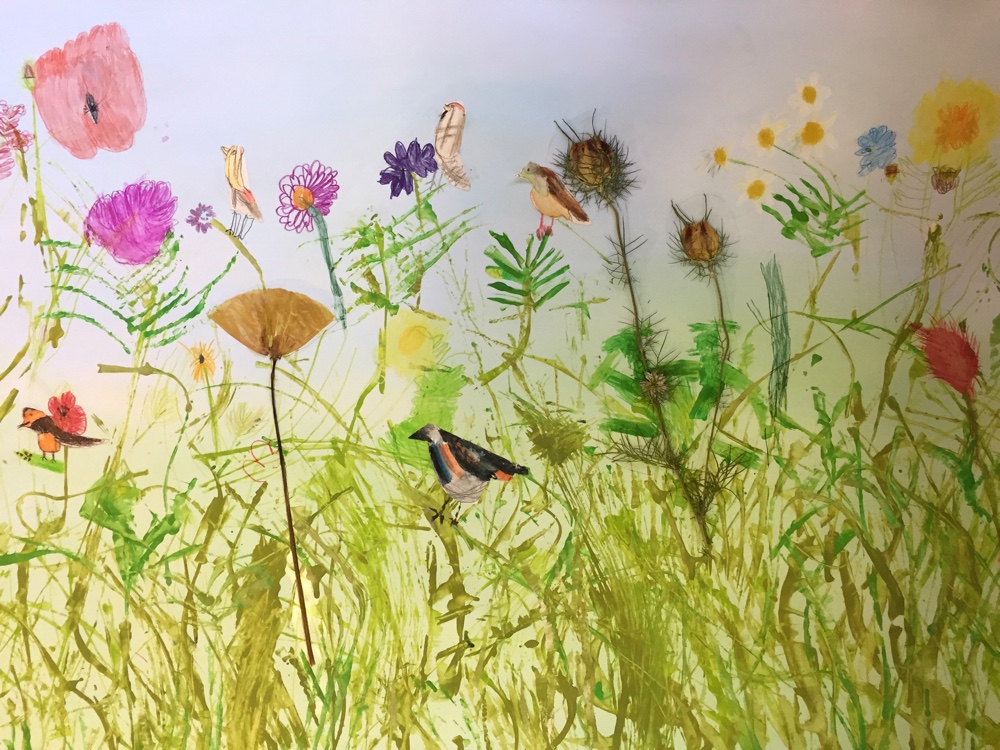 By Rachel Burch
At Burton Hathow we have tremendous outdoor spaces for the children to work in. One of these is our wildflower meadow which every year is truly amazing. Standing at the edge of the meadow we discussed how it could be possible to create a painting that reflected the vast number of grasses, leaves and flowers as well as the insects and birds that visited it. We talked about the movement of the plants and how to show the effect of the wind on them.
These paintings are by children in years 3 and 4. Working collaboratively, in groups of 2 or 3 they used 'Brusho' to create a background wash in blues and greens. We used large flat brushes and I encouraged them to do this quickly and to think about the direction of the brush strokes. We spent maybe 15 – 20 minutes on these A1 sized papers. A hairdryer speeded the drying process whilst they mixed several shades of green paint and cut up assorted lengths of card in different thicknesses. The children then used the edges of the card to print grasses and stems, altering angles and adding curves. I kept checking in with the children, helping them to look at gaps and thinking about the height of the foliage and how to keep the essence of softness, intrinsic to the meadow.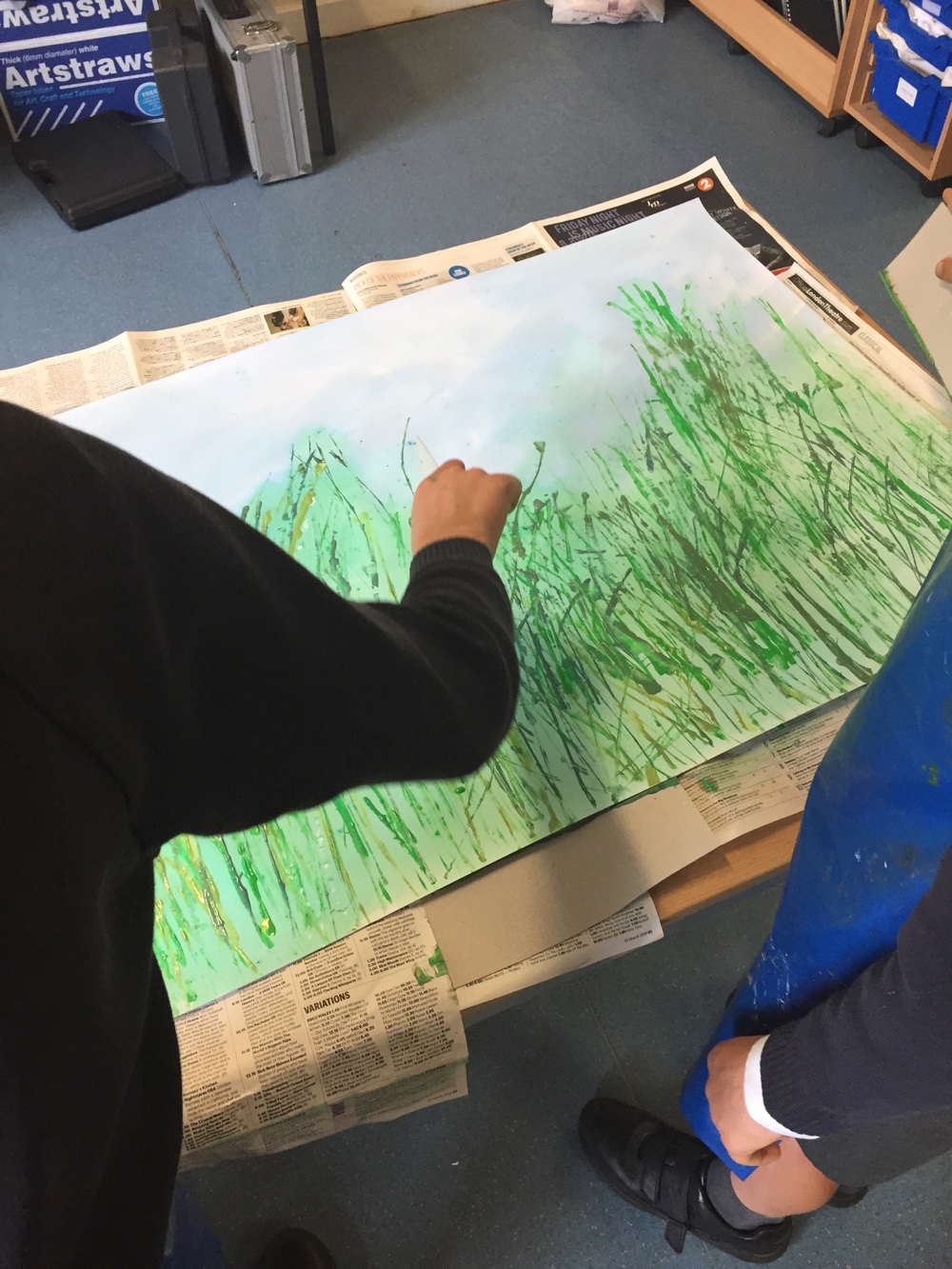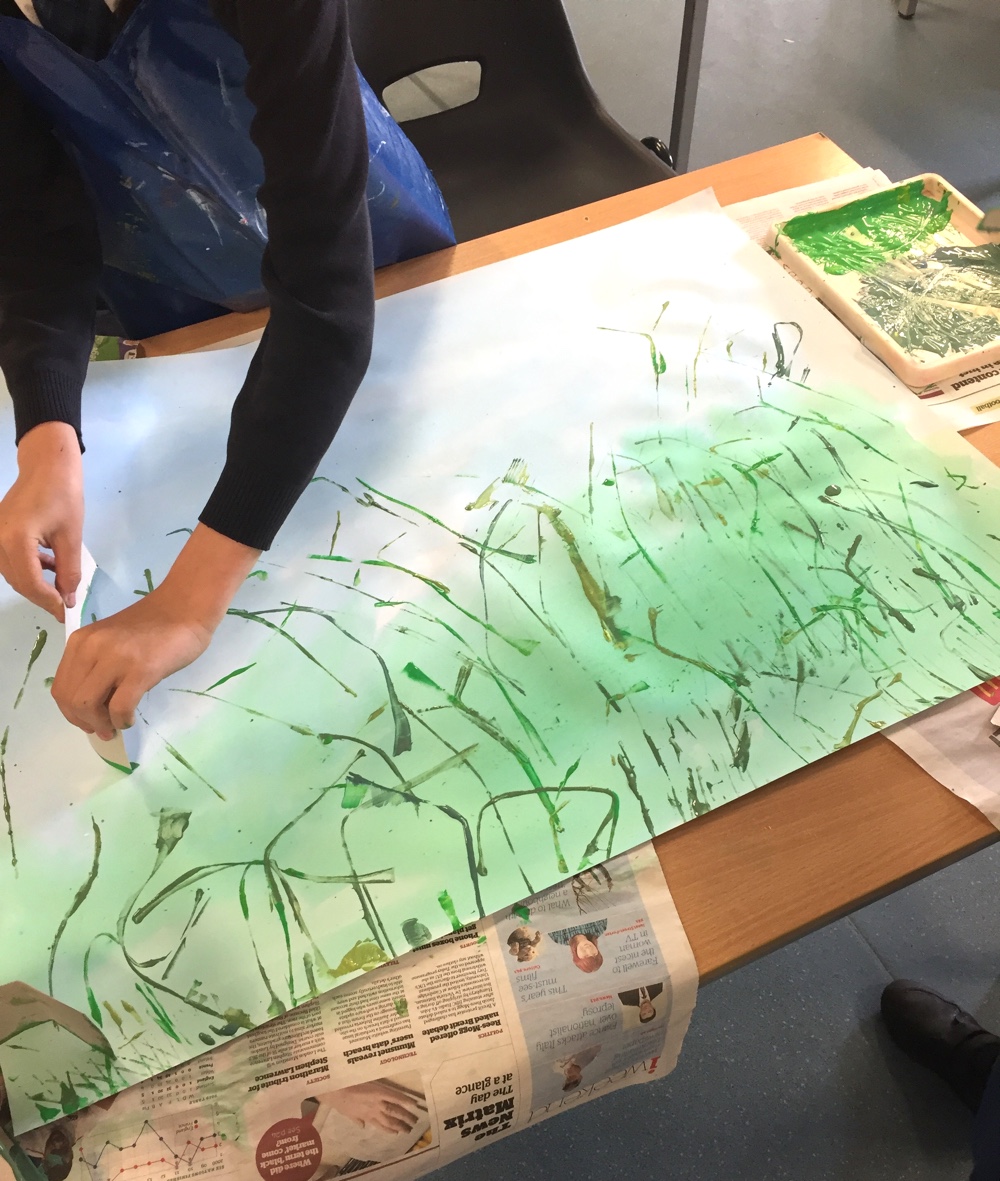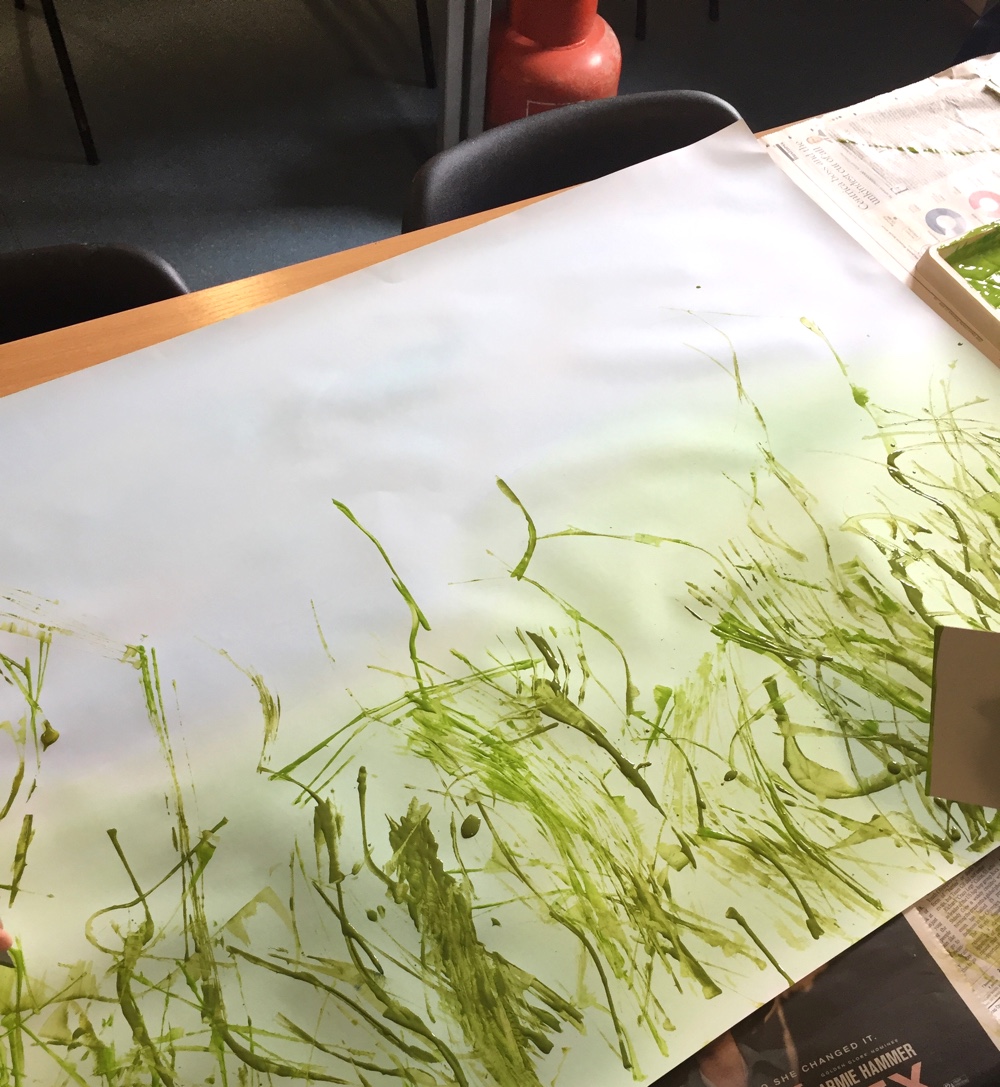 In the second lesson I cut some of the flowers from the meadow to use for observational drawing, mostly using watercolour pencils. Towards the end of the lesson we put them into the flower press and used PVA glue to attach pressed flowers from last year to the work. I can't explain the bees, nothing to do with me!
In the final lesson we used images of garden birds to make drawings which they then cut out and glued in place. We decided it was easier to make the birds without legs and then draw those on once the birds were collaged on to the paper. Makes cutting easier!
The children responded well to the freedom of this way of working and were excited by the mark making ideas. Our reception children were also excited by these paintings and had a go on a simpler scale, printing the grasses in the same way onto A3 paper cut in half lengthways, using pre-prepped card and working on white paper.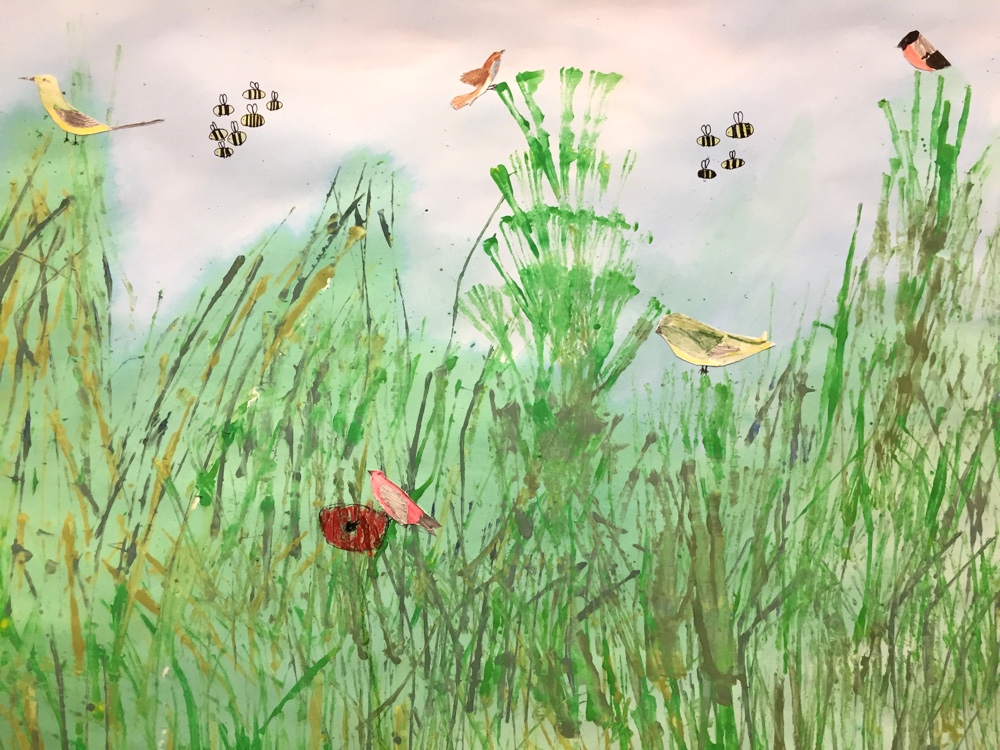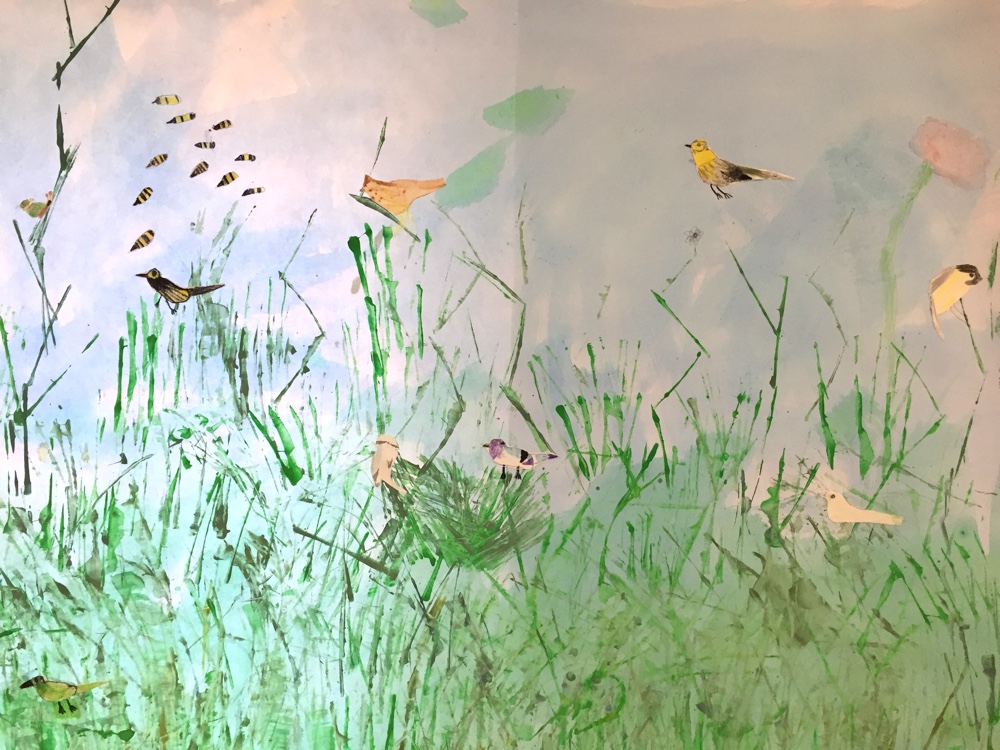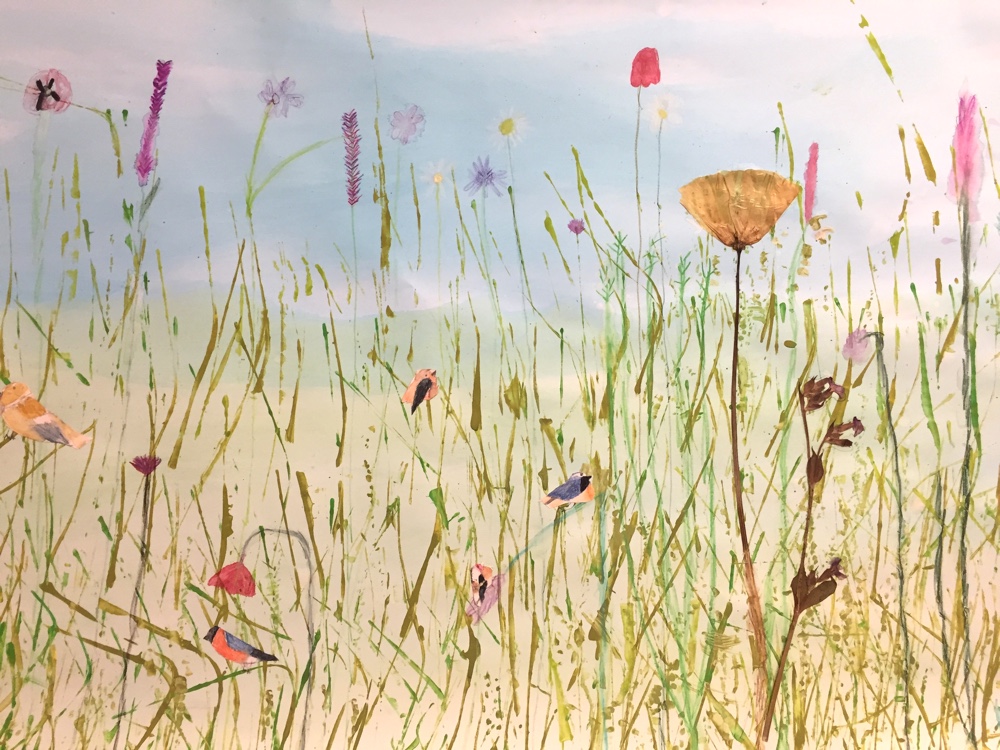 Email: [email protected]
Instagram: @rachelburchpotter
See more resources by Rachel Burch for AccessArt here.
---
Sign up below to receive email updates from AccessArt. AccessArt promises not to share your information with anyone else and you can unsubscribe at any time!
---
This is a sample of a resource created by UK Charity AccessArt. We have over 850 resources to help develop and inspire your creative thinking, practice and teaching.
AccessArt welcomes artists, educators, teachers and parents both in the UK and overseas.
We believe everyone has the right to be creative and by working together and sharing ideas we can enable everyone to reach their creative potential.
Join AccessArt from only £3.50 per month and enjoy full access to hundreds more resources!
Join Us!
Add to favorites