The AccessArt "Two Halves" Postcard Project aims to inspire people of all ages to come together through drawing.
The project is a wonderful, collaborative way to raise the profile of the arts in your school. It will also help develop drawing skills of pupils and teachers, and deepen their understanding of the potential of drawing as a visual language. 
What Is the AccessArt "two halves" postcard project?
In 2017 AccessArt ran the "Two Halves" Postcard Project in which we invited individuals and schools to take part in a brand new participatory project.

The idea behind the project was that schools would buy postcards for their pupils, and pupils would make a drawing in one half of the cards, return the cards to AccessArt. We then sent a second set of postcards back to the school so that pupils could make a second drawing in response to a drawing made by another pupil in another school. 

The project encourages children (and adults) to engage with drawing in a new way and to understand how their drawings are "read" by others and how they can be inspired by, and make a visual response to, other people's drawings.

You can see the postcards we have received back from schools in the Two Halves Project gallery pages here. 

We are pleased to announce the AccessArt "Two Halves" Postcard Project is now available for schools to run locally, in their own school. All the resources you need to do so are available to download via this page. 

The project is suitable for pupil's of all ages from 5 to 18 and for adults too. You can use the project in schools, museums, galleries, community organisations and private workshops.

You might use the project in the classroom, or as part of art week, or even as part of other projects such as the Big Draw (if you do so, please acknowledge AccessArt's role in the project).

You might even like to involve teachers and parents…

This is entirely up to you. You can run the project at a time and place which suits you. You just download the printable postcard, take inspiration from our drawing resources, and away you go. 

There is no deadline. 

Benefits:

Encourages participants to practice drawing skills and try new media and new ideas
Encourages participants to understand how their drawings can impact on others, and how they in turn can be inspired by the drawings of others.
Encourages teachers themselves to question and develop their own understanding of drawing
Illustrates how drawing is a fundamental shared "language" to us as humans.
Helps creates relationships, connections and dialogues between participants.

Outcomes:

A series of drawings on the "Two Halves" postcard! See below for suggested ways to celebrate the drawings. 

Once the postcards are finished (with a drawing made in each half), you might like to consider the following as ways of celebrating the children's work:

Create an exhibition in the school, other schools in your cluster or even in the wider community.
Upload images to social media using the tag @accessart so we can help you share.
Use a hole punch and string to make class "sketchbooks" from the postcards.
Launch a "postcard sale" whereby friends and family buy the postcards and the funds are used to buy art materials for your school
"A huge thank you to all concerned! This has been a truly brilliant activity for my pupils. They have all been totally involved. Each child thought hard about ways to react to the drawing they received and they had some terrific discussions. I don't think they will ever look at pictures in the same way again having had this experience." Diana Thompson, Laidlaw Education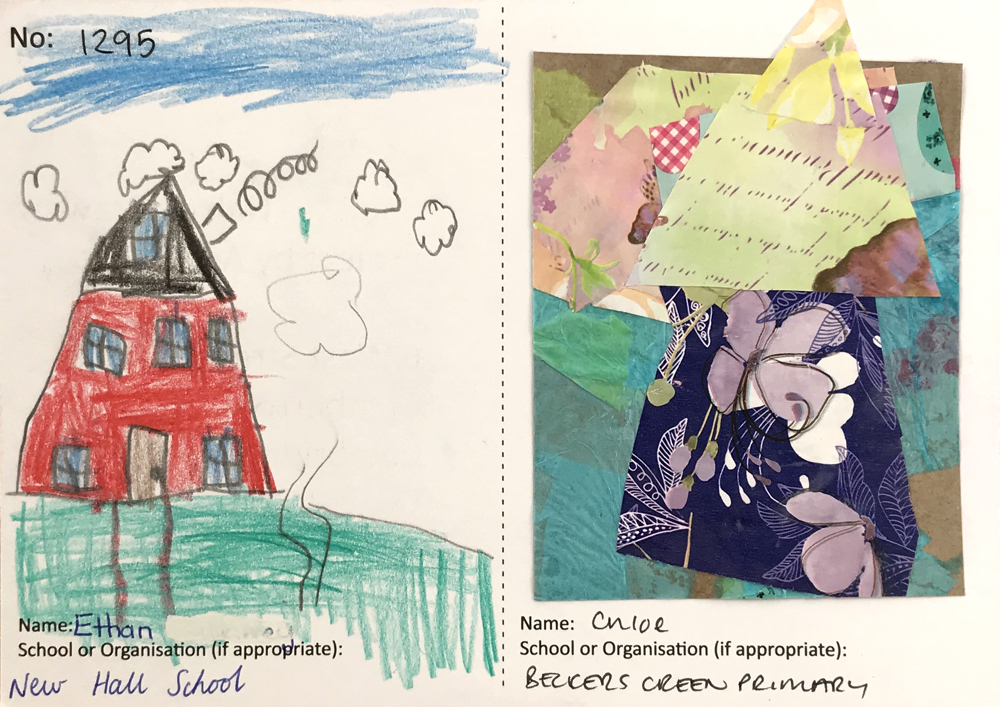 Running the project in your school
Full guidelines as to how to run the project in your school are available here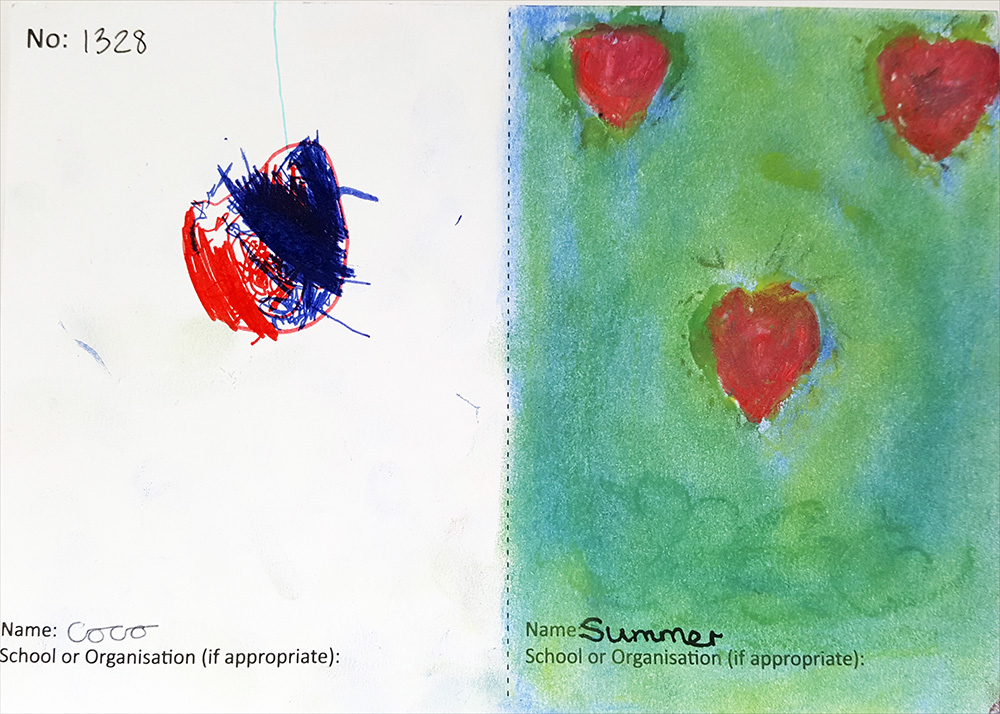 Take Part!
Register to take part in the project by clicking here.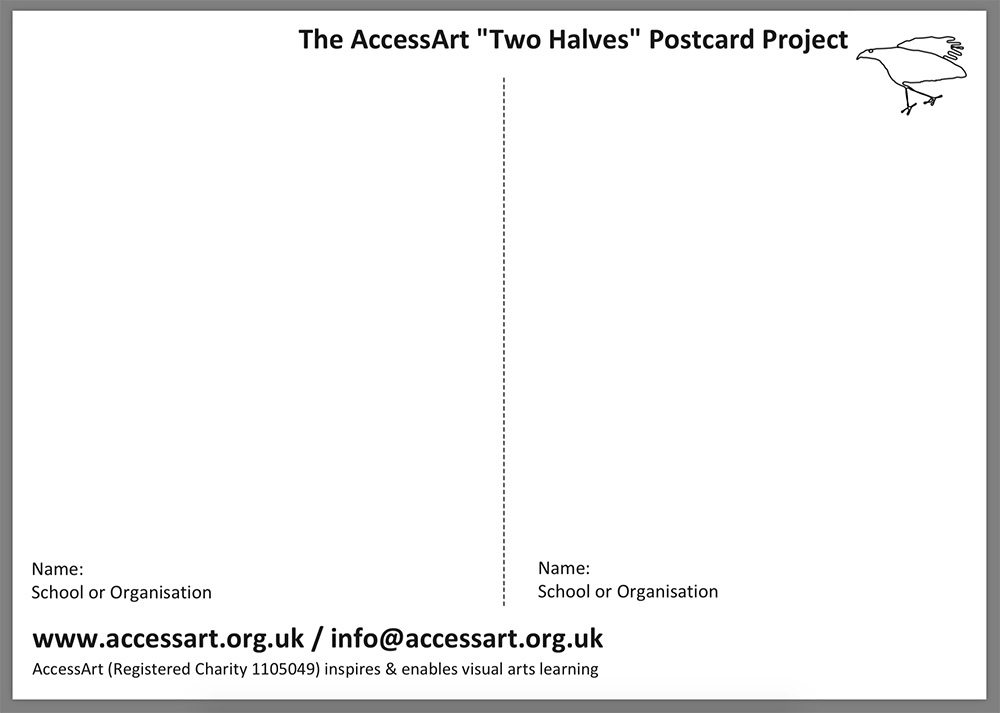 The "Two Halves" Postcard Project Gallery
You can see the galleries of postcards we have received from schools undertaking the project earlier this year when we coordinated distribution of postcards across different schools here!
Please note: We are no longer creating online galleries now the project is being offered locally as something the schools themselves run independently of AccessArt.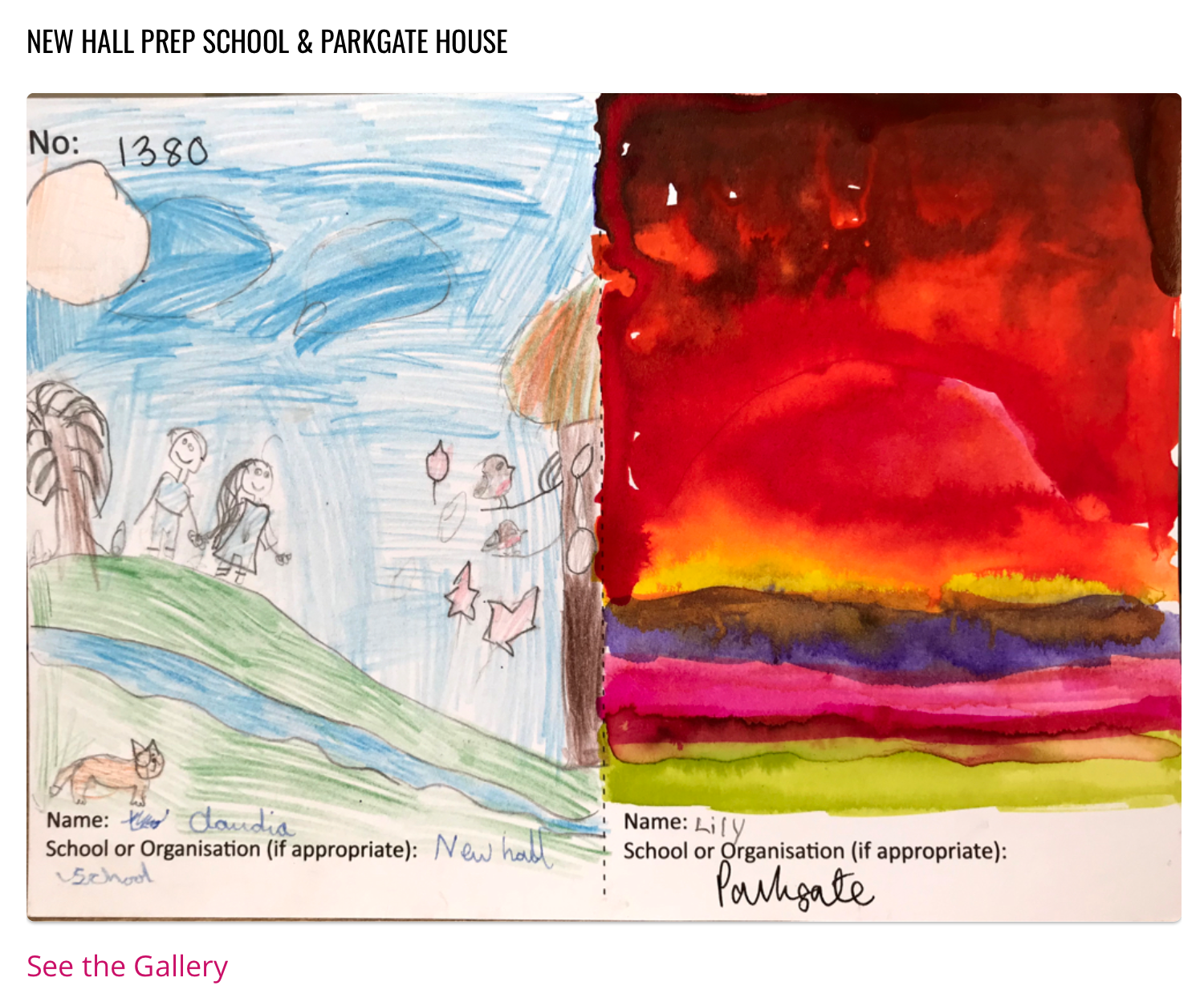 UK Charity AccessArt welcomes artists, educators, teachers and parents both in the UK and overseas.
We believe everyone has the right to be creative and by working together and sharing ideas we can enable everyone to reach their creative potential.
Join AccessArt from only £3.50 per month and enjoy the wonderful benefits described below wherever you live
Join Us!