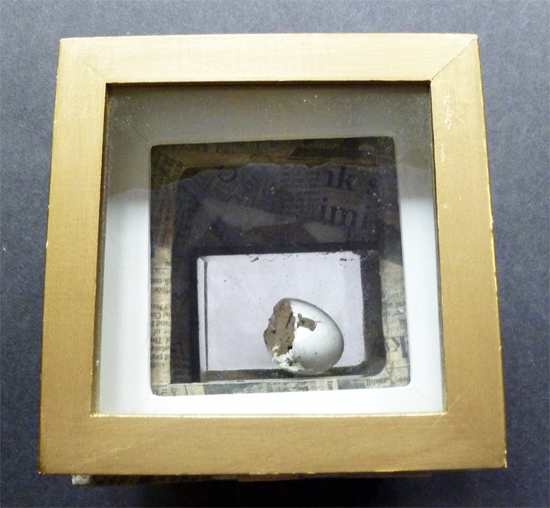 Given the choice of working with the new, the sharp the shiny or working with the old, the weathered, the stuff polished with age to a patina, I would choose to exploit the latter.
I delight in the work of Joseph Cornell, the American assemblage artist. He collected everyday detritus and presented this in an intriguing manner. My box is a homage to the work of Cornell.
The contents of my 'Treasure Box' inspired me to focus on a discarded eggshell and on frames within frames. However there was much else in my box that interested me and I plan to continue working with the materials and developing my ideas.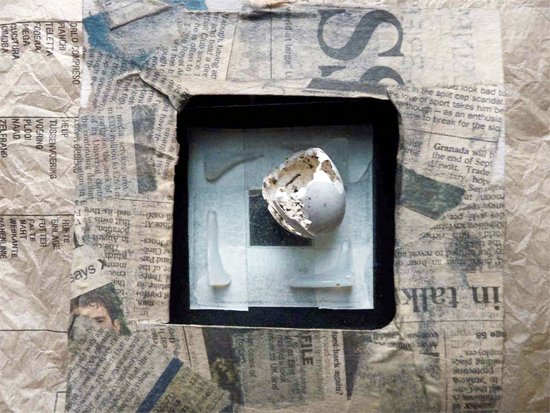 Add to favorites