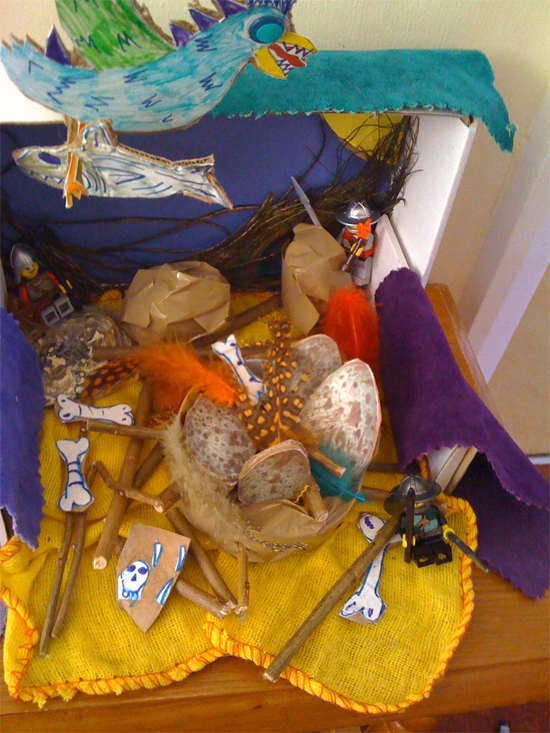 My name is Eleanor and I'm eight-years-old and from Norwich. I got box number 20. The box had a peacock feather, pictures of cotton reels, a button, a handful of feathers, material, sticks, a shell and some egg pictures. I made a list of what it made me think of and what I like.
The box made me think of birds, sewing and craft and the seaside. I like animals, monsters, robots and Star Wars.
My idea was to make a monster bird nest. I used my imagination to draw the picture of the monster bird. I drew a shark, bones and things it might have eaten. It would eat sharks because it lives by the seaside.
I put Lego knights in for it to eat. I let them have weapons to defend themselves from the beast.  My nest was made by using a pot, brown tape and the sticks. I filled it with monster eggs and feathers to make it even better.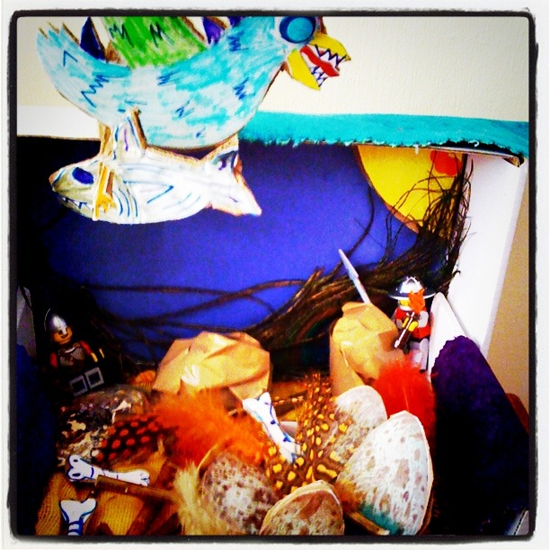 Add to favorites