Through drawing we learn to look.
Through drawing we learn to explore.
Through drawing we build our understanding.
Through drawing we communicate our ideas.
Through drawing we express and share our emotions.
Drawing might be an end in itself, or it might be a starting point towards other creative activities such as painting, sculpture, design and craft. And just as importantly, drawing enables us to assimilate information relating to other curriculum areas too, such as science, history and geography.
Our urge to draw is as old as we are. Unfortunately, all too often we get persuaded OUT of drawing. But by remembering that drawing serves many purposes, and can be many different things, we can make sure drawing remains useful and enjoyable to as many people as possible.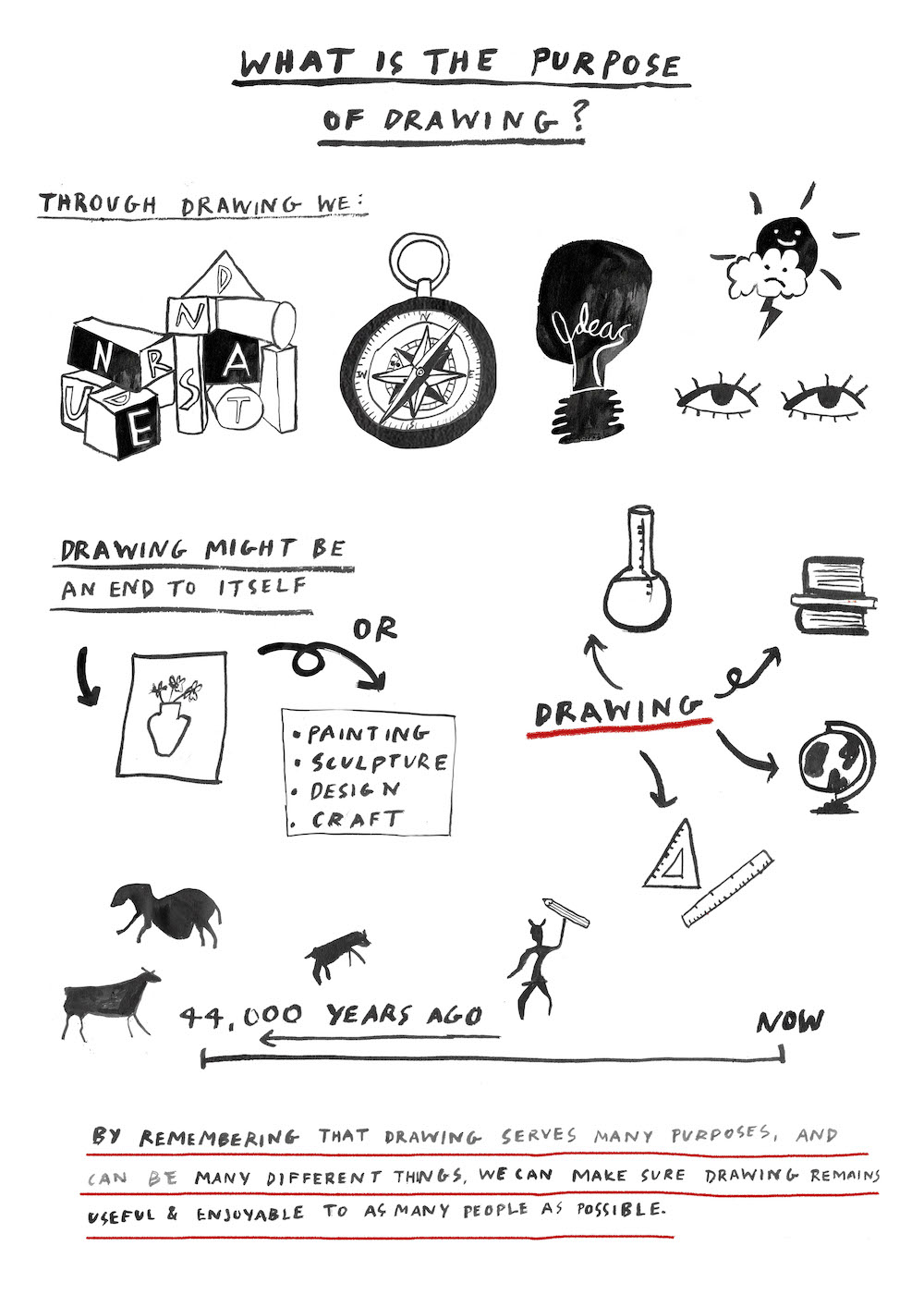 ---
This is a sample of a resource created by UK Charity AccessArt. We have over 1100 resources to help develop and inspire your creative thinking, practice and teaching.
AccessArt welcomes artists, educators, teachers and parents both in the UK and overseas.
We believe everyone has the right to be creative and by working together and sharing ideas we can enable everyone to reach their creative potential.