By Sheila Ceccarelli (artist) and Yael Pilowsky Bankirer (Psychotherapist)
This was the third session working with students at Cambourne Village College as part of the 'Young People's Pilot', coordinated and managed Arts and Minds, a leading arts and mental health charity in Cambridgeshire.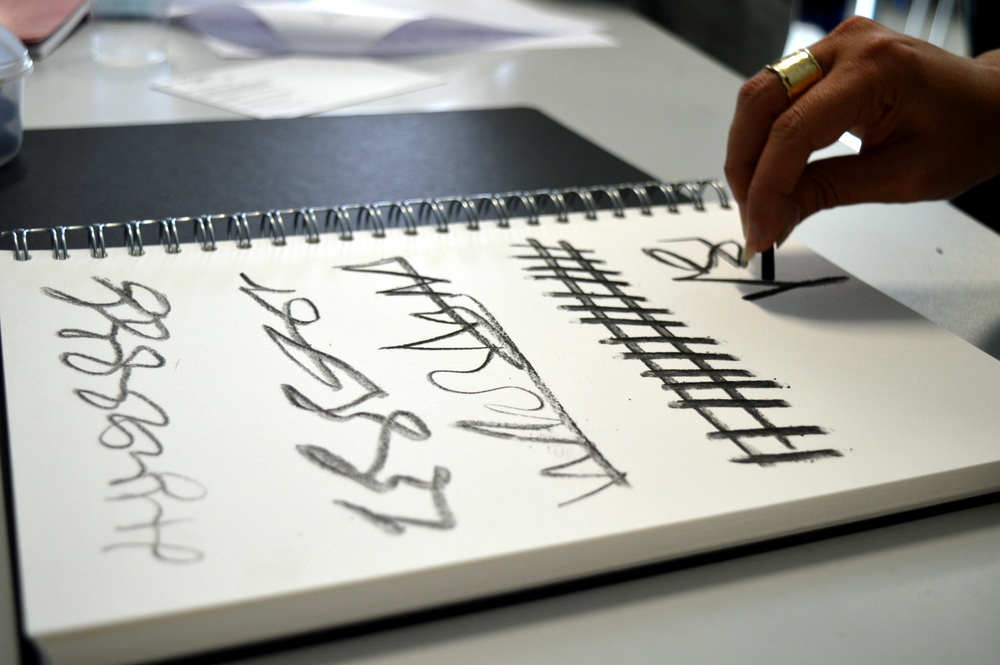 Following on from week two A 'Heart-Work' Conversation, students were given the opportunity to further explore expressive mark making as a tool for self-expression and a vehicle for communication.
Whereas in the previous session students had made marks in response to each other's work in the form of a 'visual conversation', in this session students worked alone.
They were given the previous week's work as a canvas on which to work and encouraged to cut shapes out of it. Students worked on a smaller scale and were also given their own sketchbook.
Students were asked if they could remember being little, before they could write, but pretending to write real words mimicking the adults behaviour around them. Many of the students had this memory and were keen to give it ago. They might want to write a letter to themselves, a shopping list, a diary about the day, a poem – but were encouraged not to use real letters but imagined ones and be expressive and experimental in the forms, shapes and rhythms of their 'text'.
They were encouraged to go with the flow and see what emerged without worrying too much about what might come out.
Overall the session was successful and students all embraced the process with an open, creative and experimental approach.
---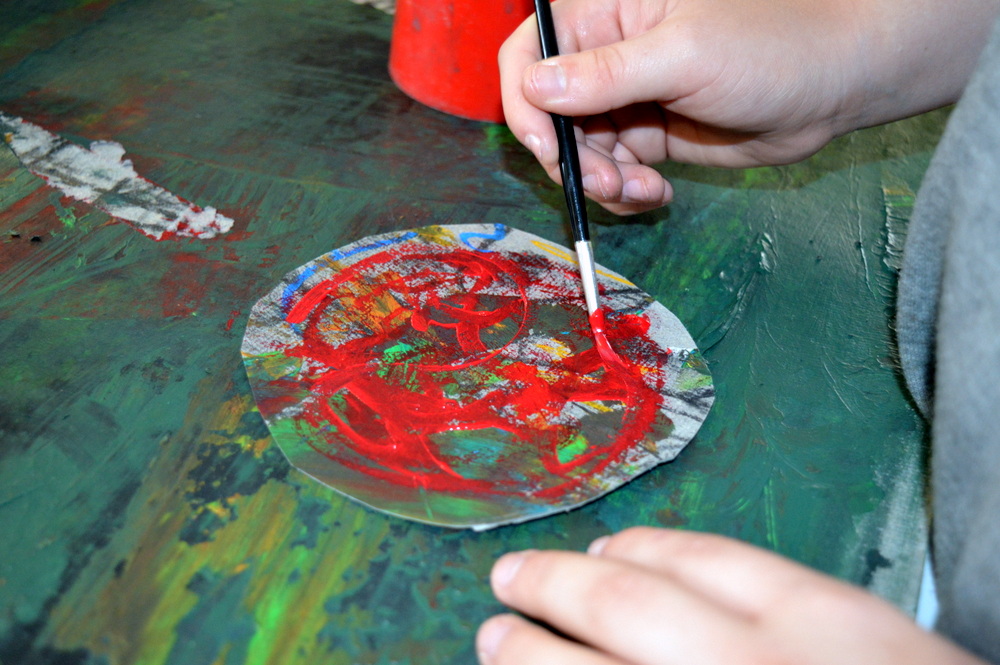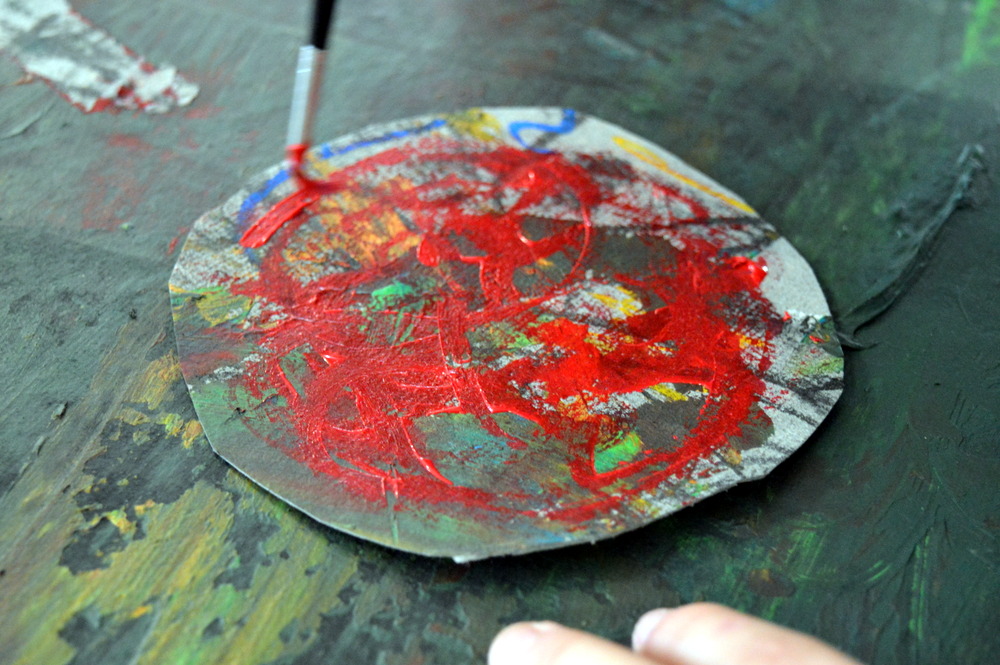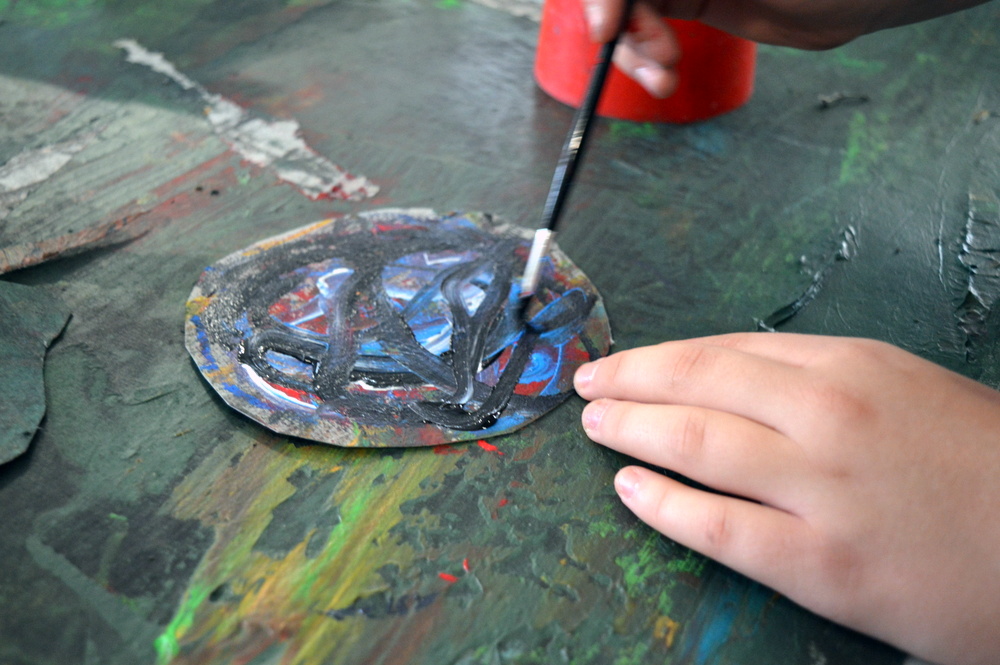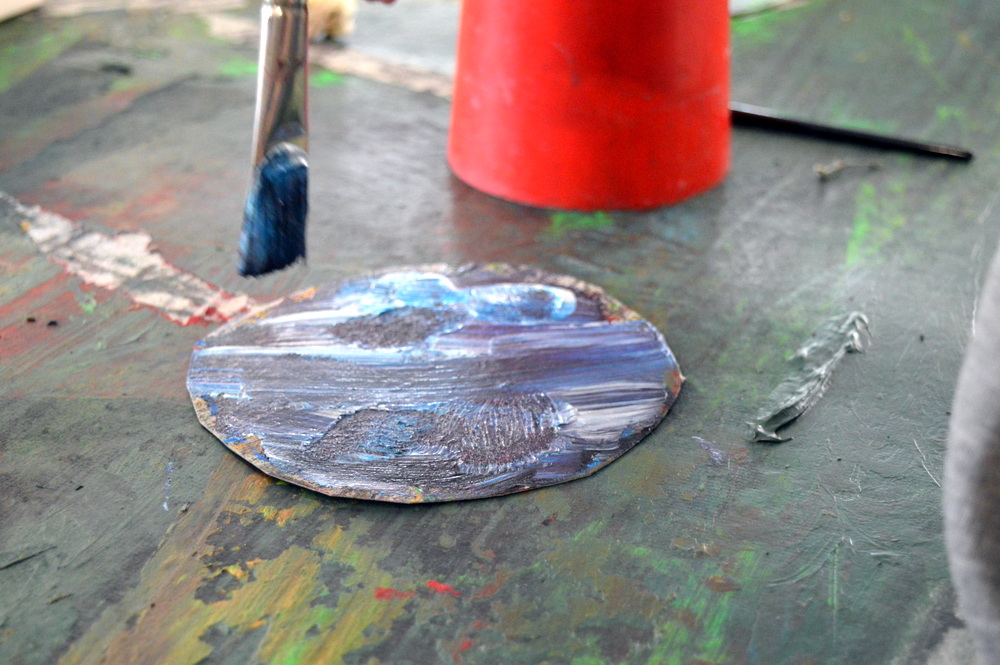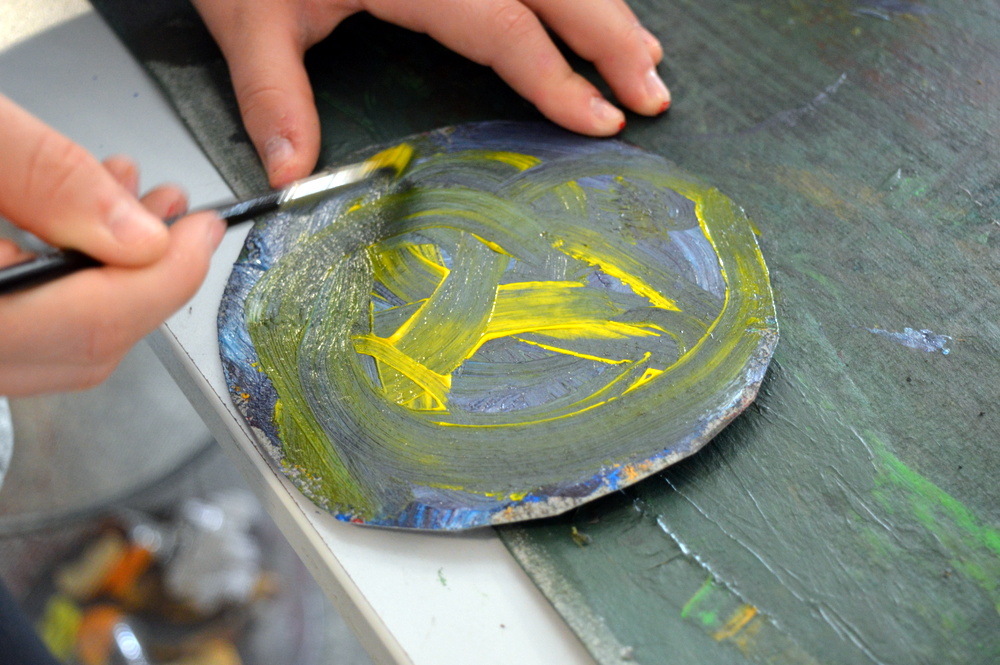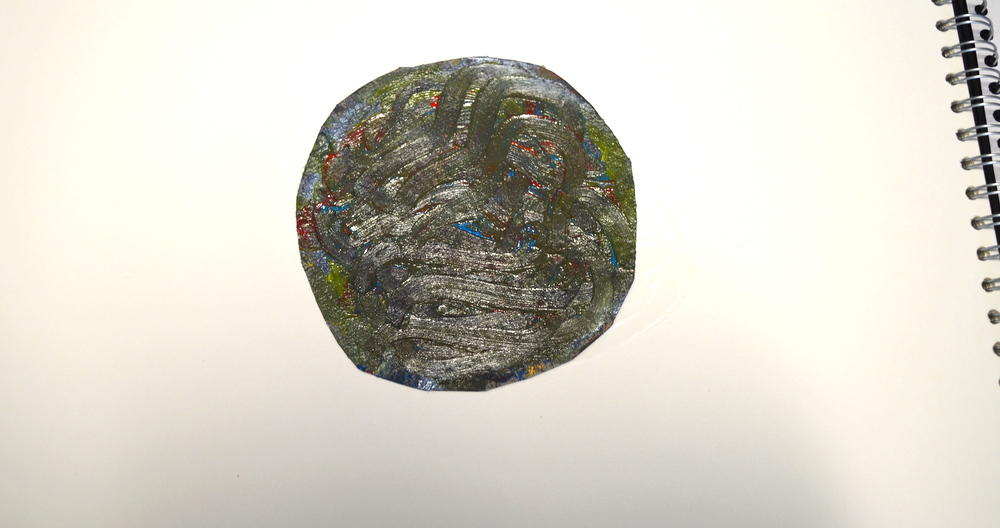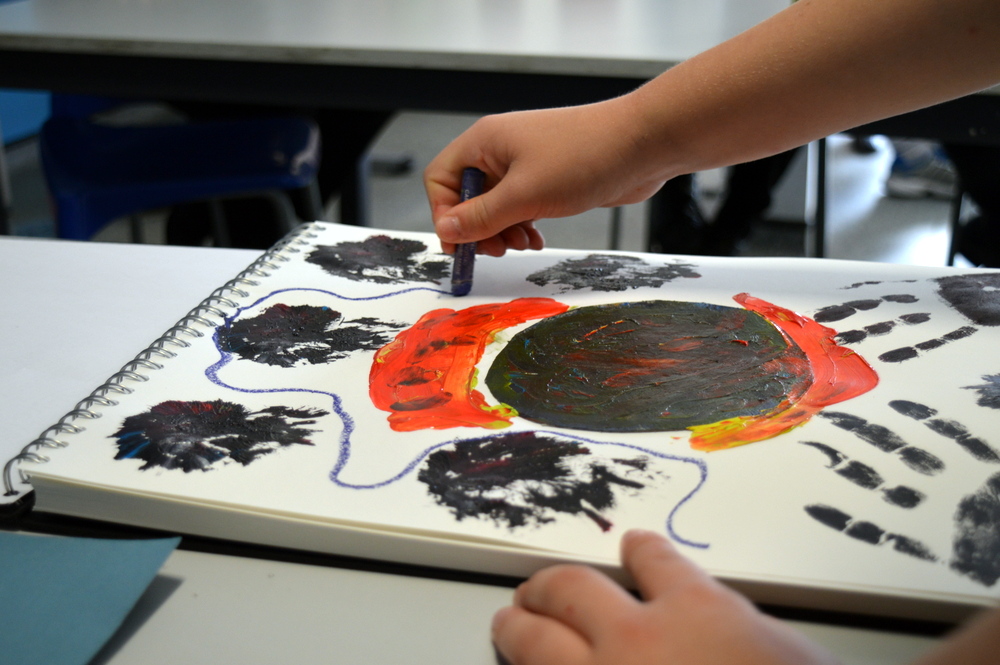 ---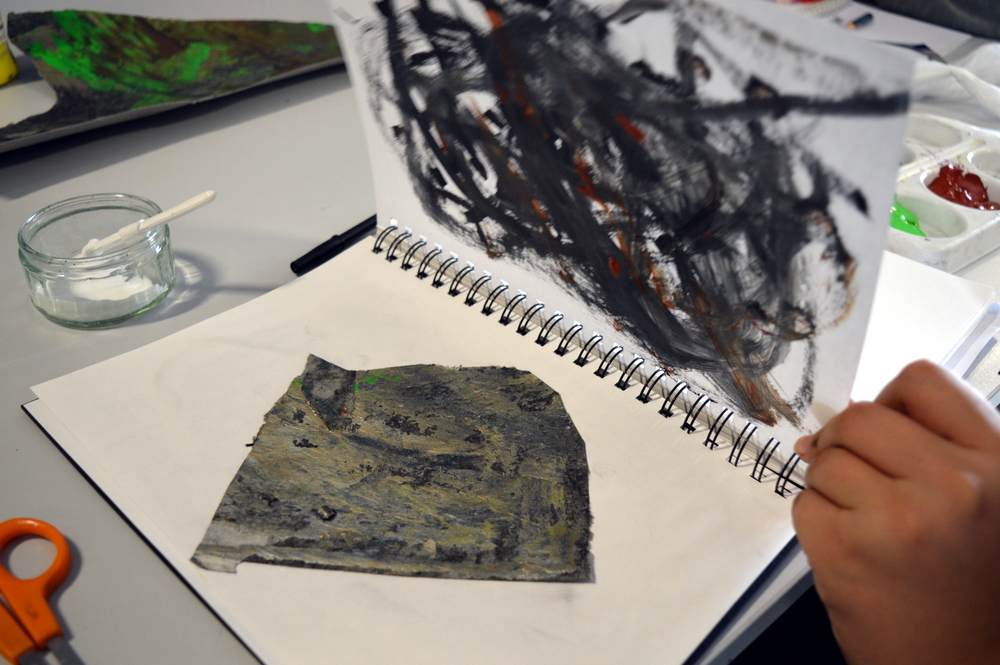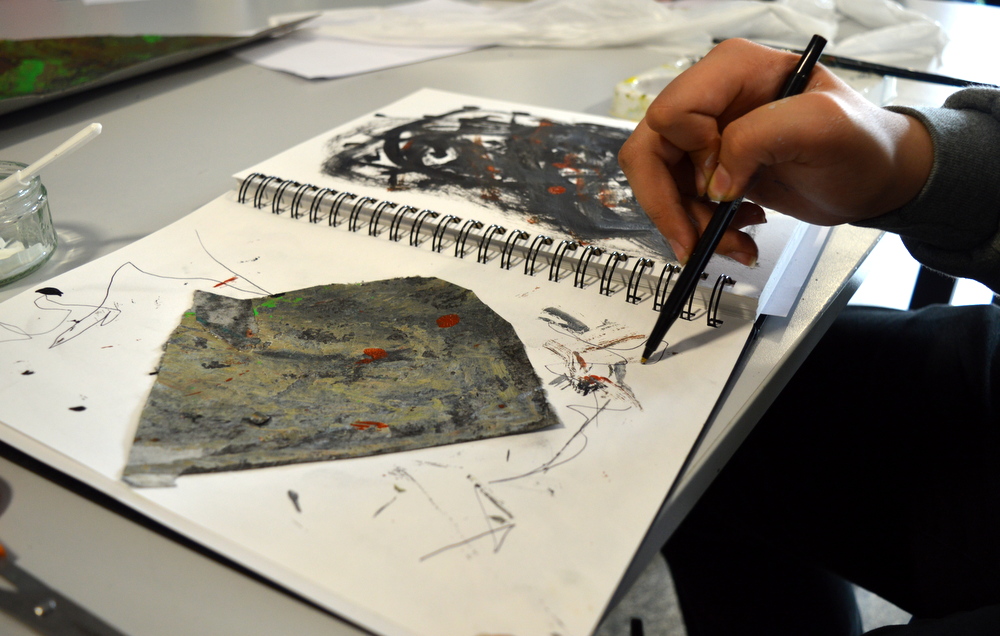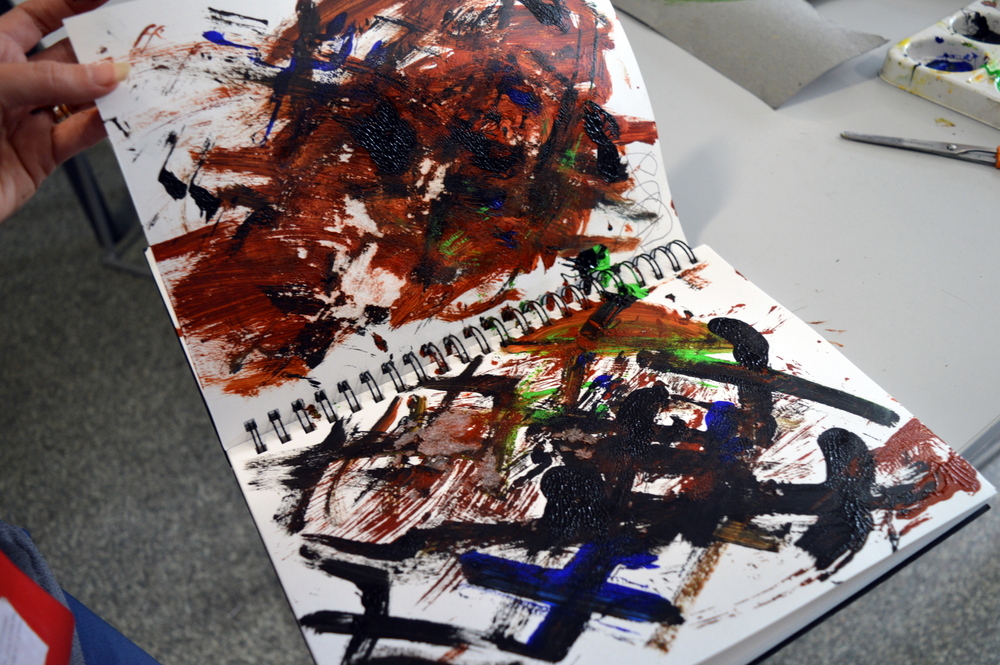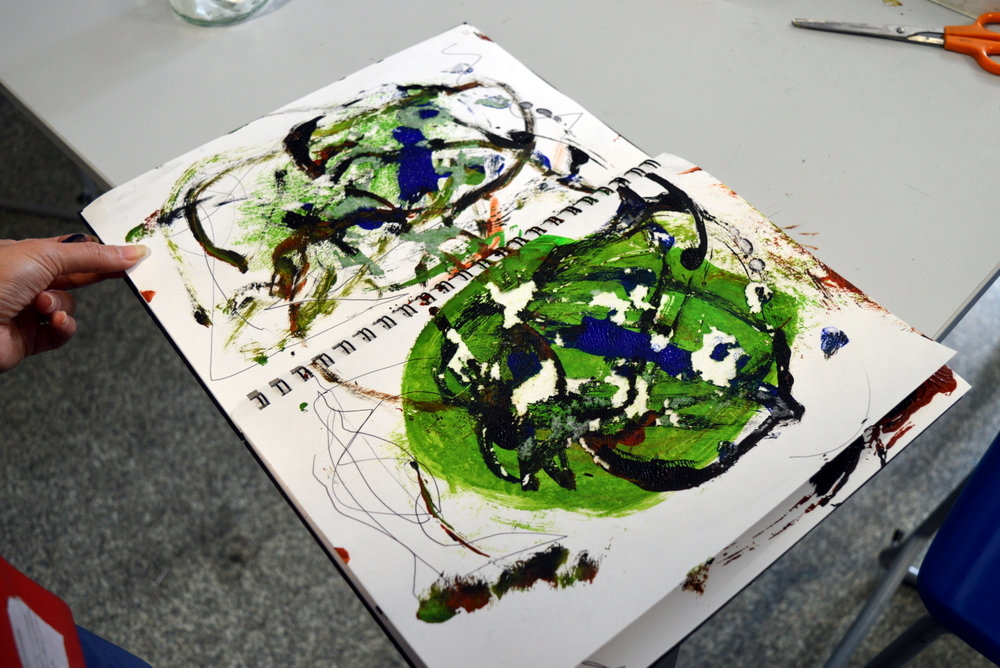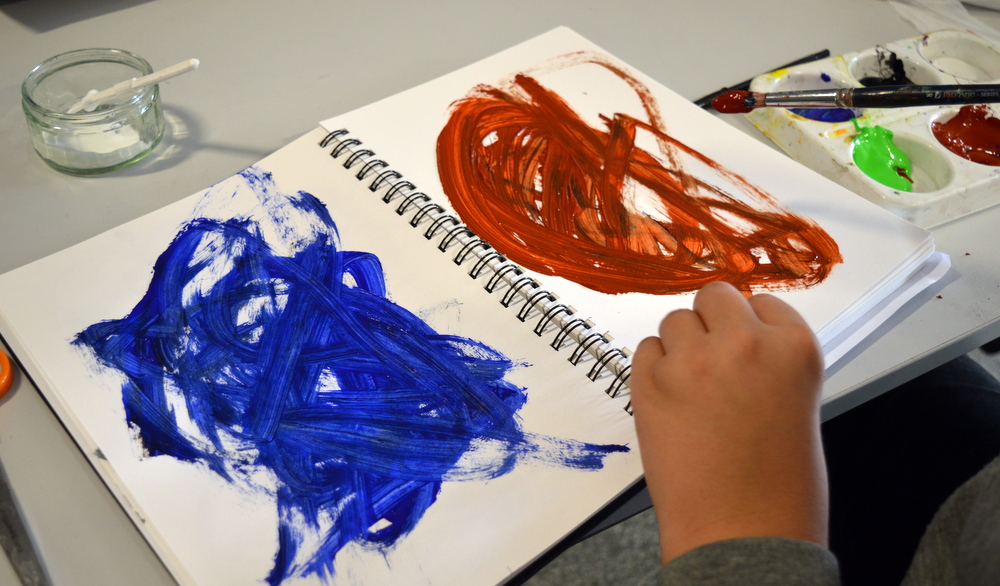 ---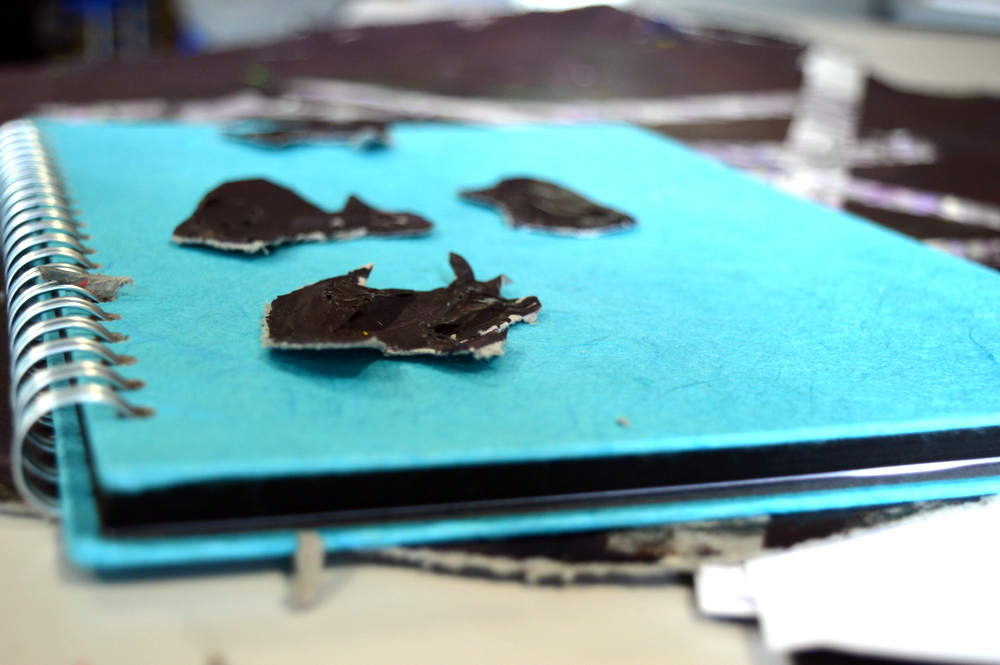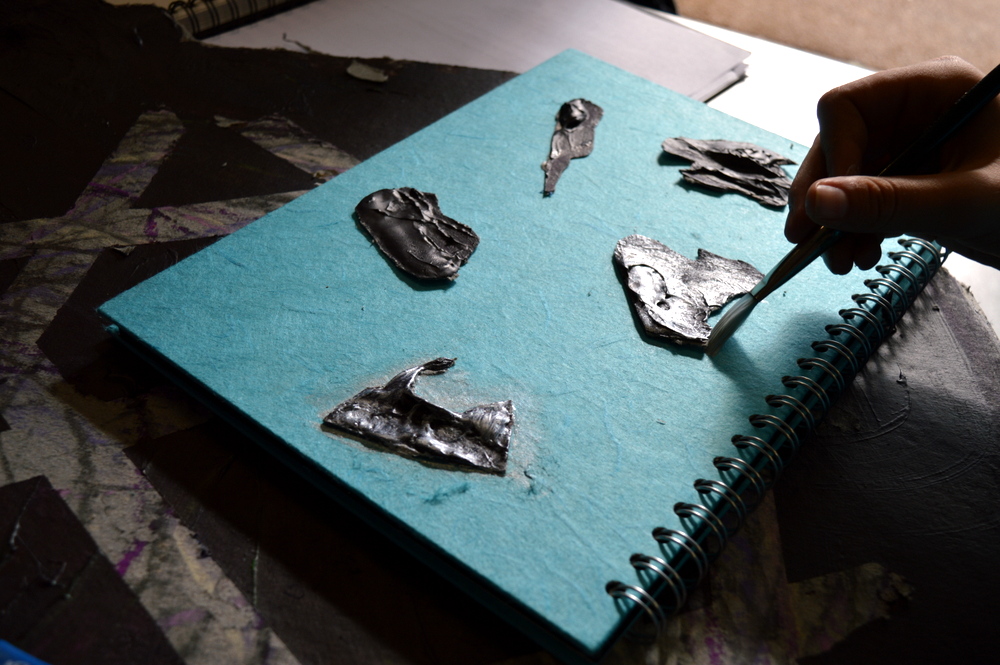 ---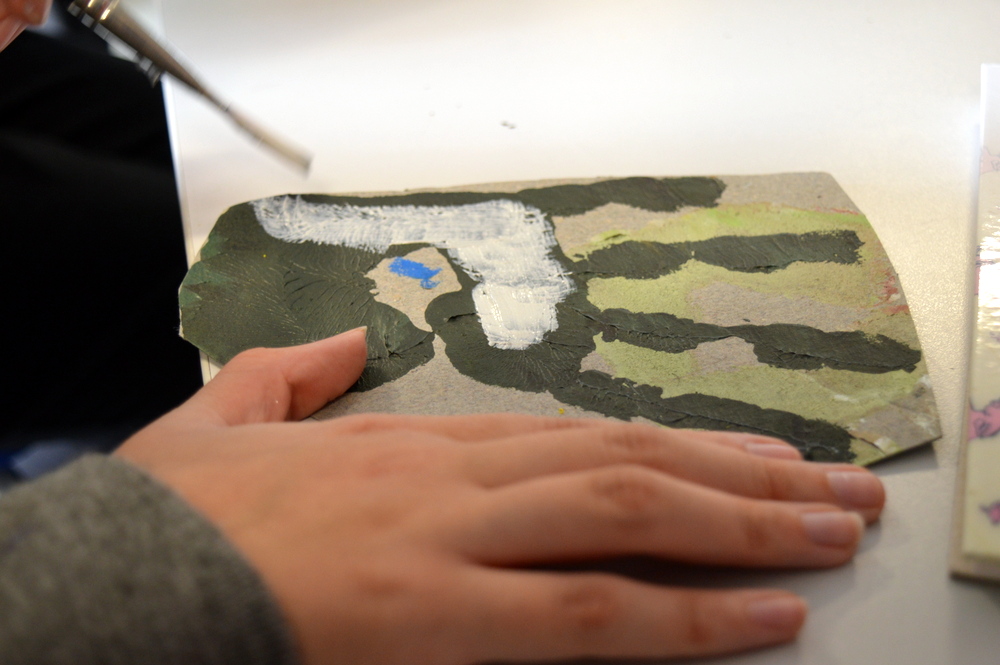 ---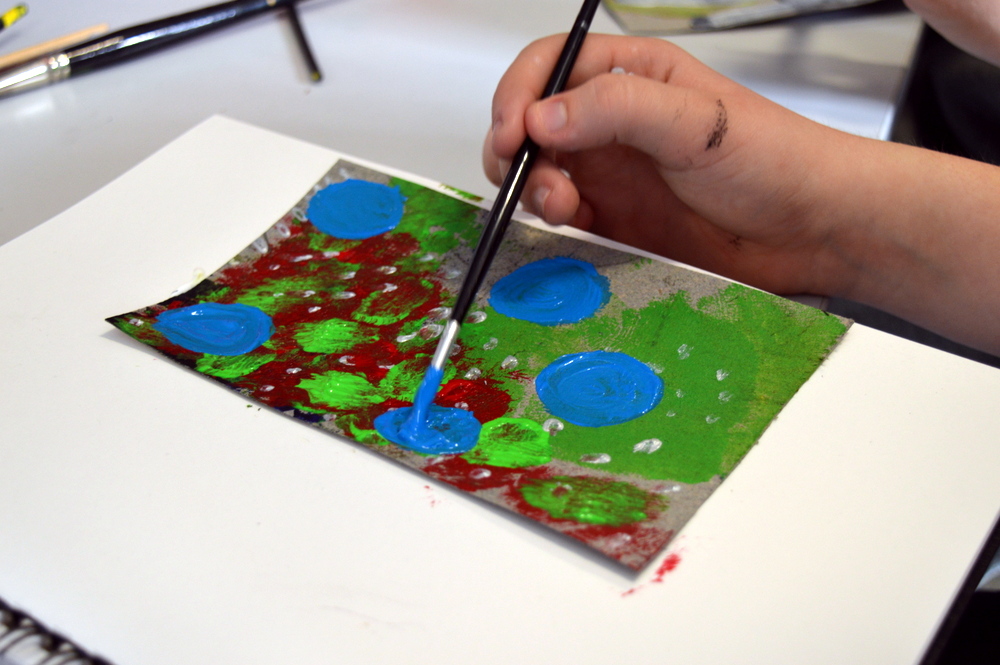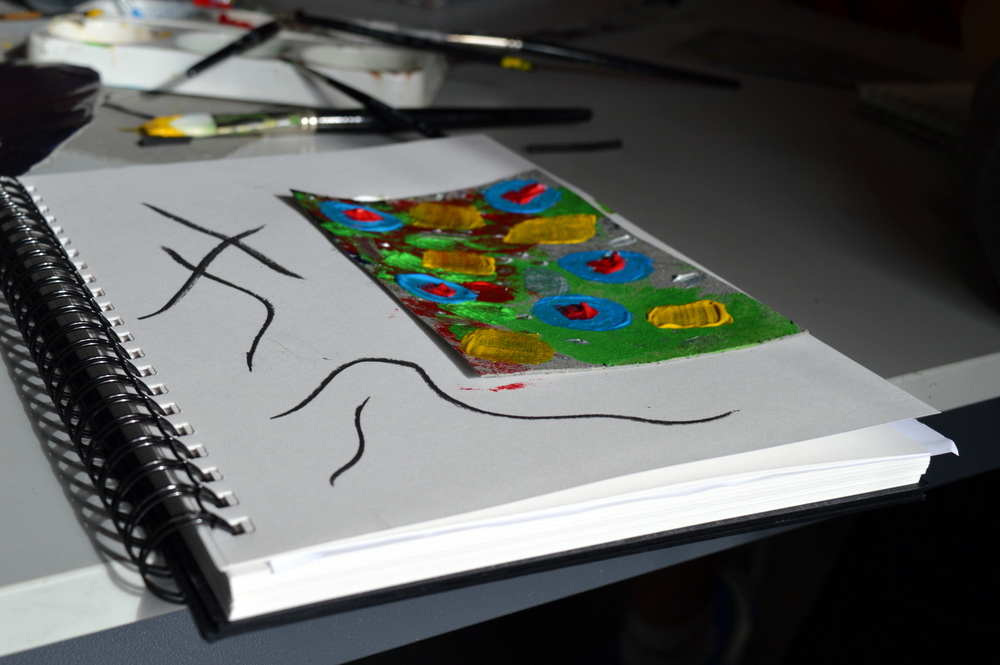 ---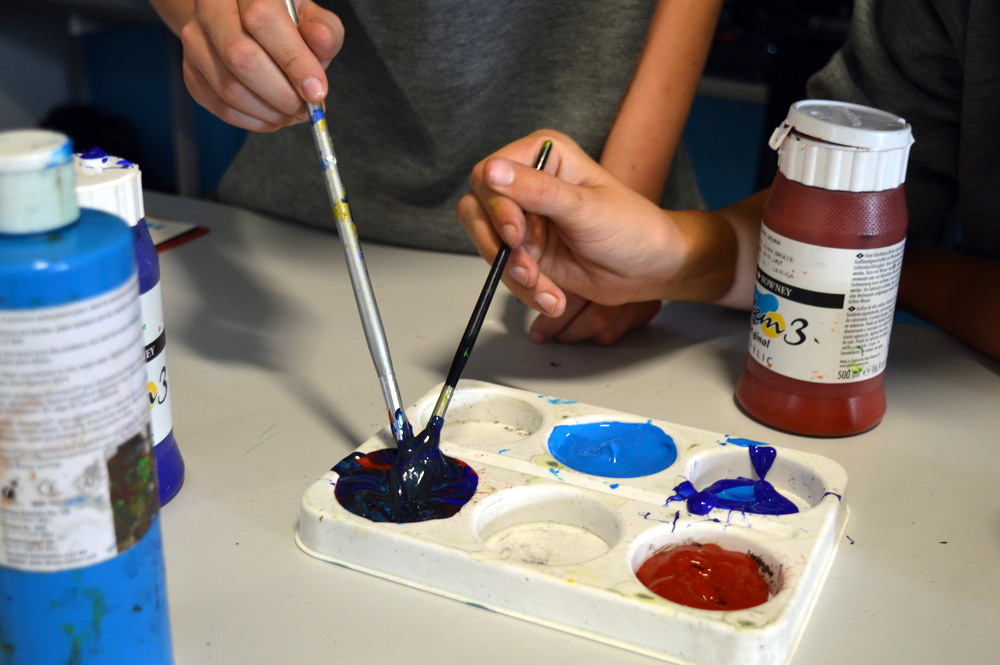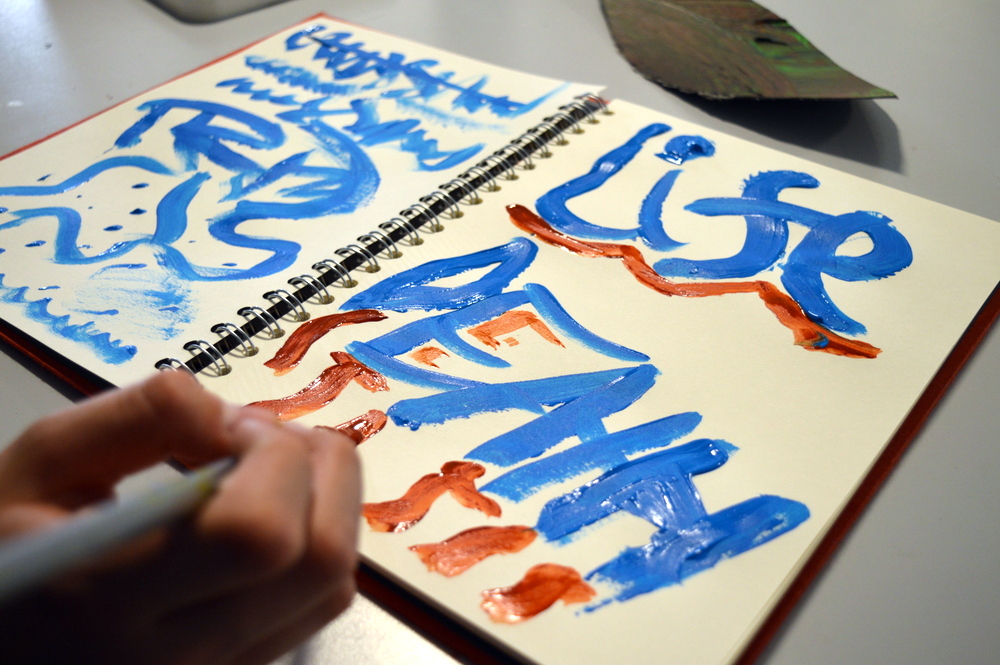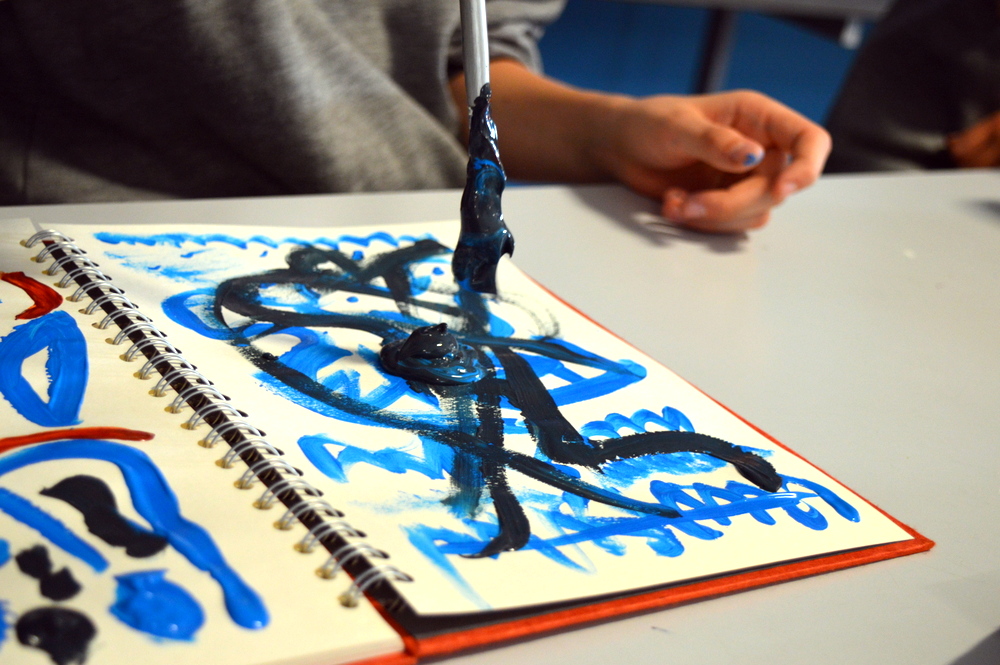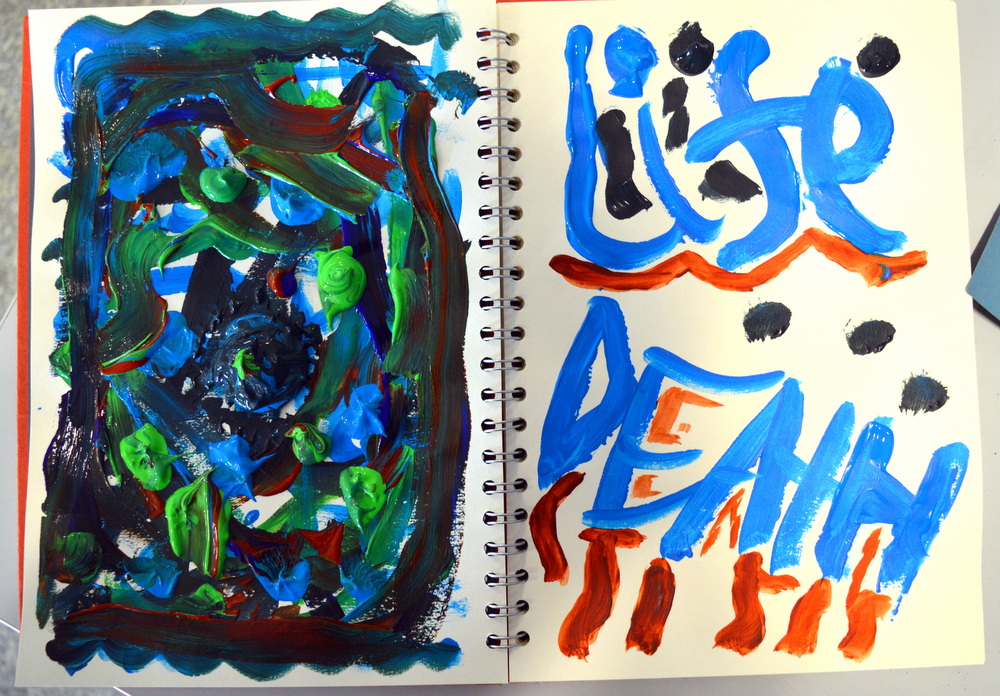 ---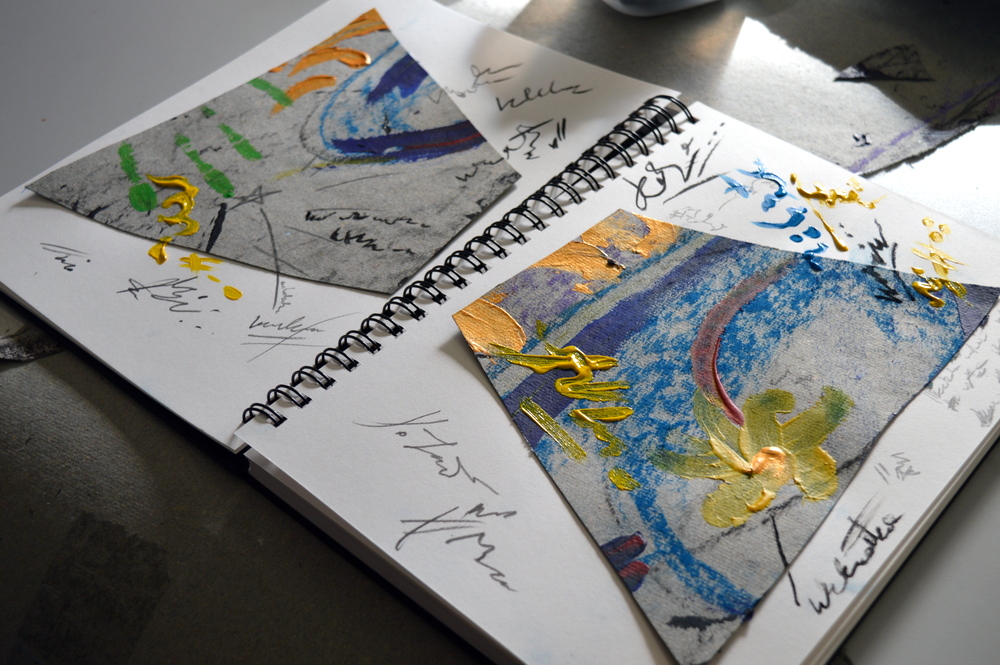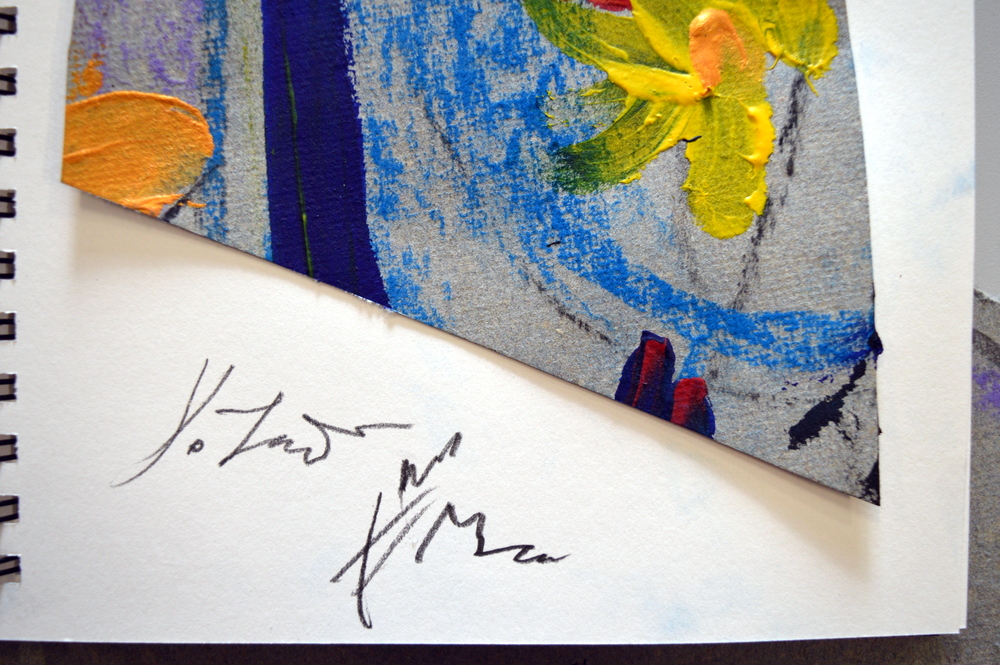 ---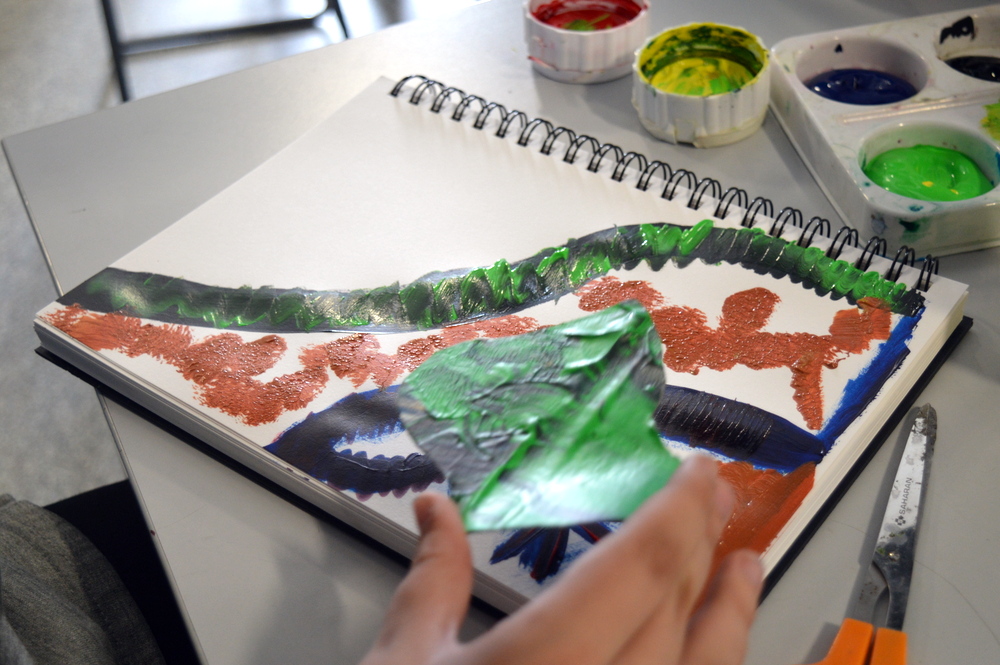 ---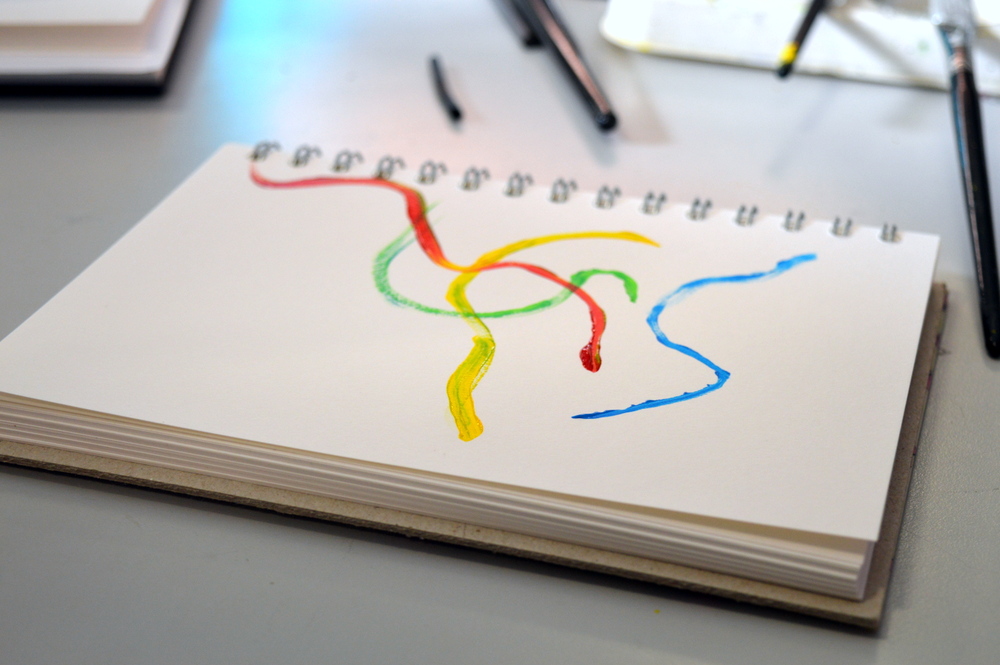 ---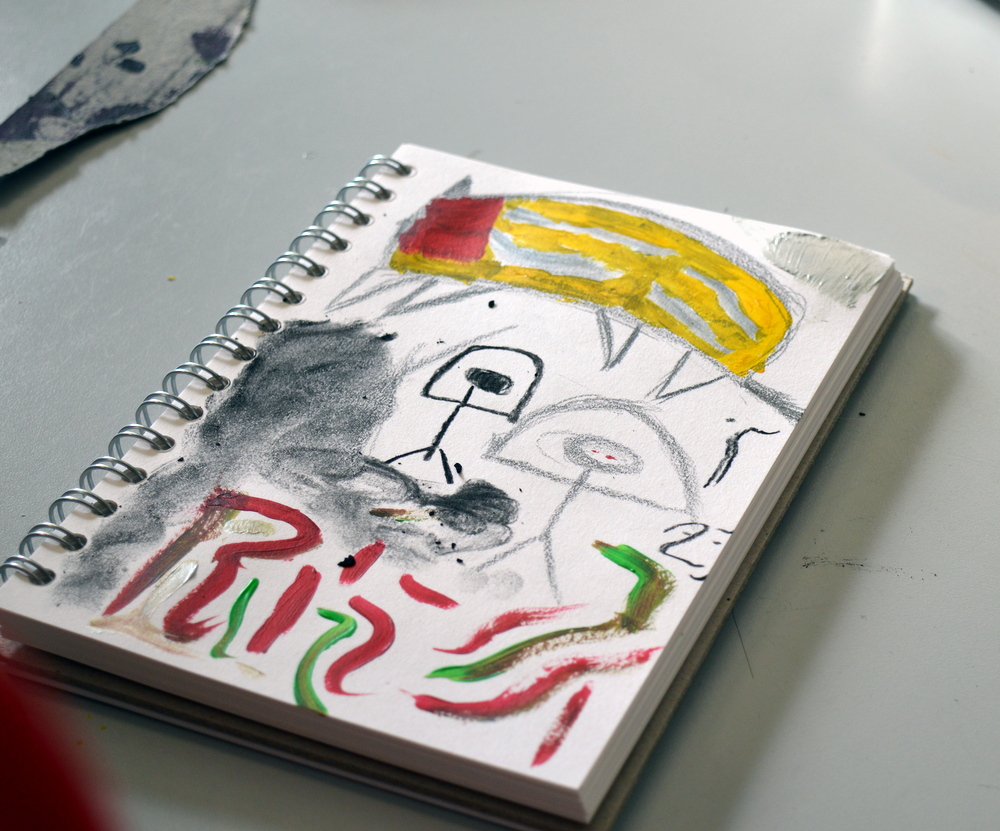 ---
Reflections by Yael Pilowsky Bankirer
The third session was, in many ways a continuation of previous work. We started by looking at the photos of our work from preceding weeks. We spent a few minutes trying to recognise our colourful hands in a series of amazing photos of the 'Battle of strokes', that brought to life the markings we left to dry on the canvas.
Spotting different spaces and marks on the canvas from the previous week, each student selected and cut out a piece they then used to form an opening for their new sketchbooks. They each chose a different bit – a hand mark, a finger print, a rounded piece or a 3D making that stood out for them. In doing so they were recognising their own or other people's creations, communicating with it and artistically responding to it in forming a new construction.
The second part of the working process was a form of 'writing' that grew out of this conversation. The asemic writing is a way to express what cannot be written, bringing up early memories from preschool days of pretend writing. The atmosphere in the room seemed to reflect that intimacy of an inward journey each one of us was caught up in. Each of the students created their own idiosyncratic language on paper. We worked by ourselves, sometimes sharing bits and pieces of memories with the others.
It was touching to observe the students' creativity and cleverness combined into their artwork, each one in their own particular way, they certainly made their new sketchbooks their own!
---
Thanks
Thanks
Many thanks for the young people on this course for so openly sharing their ideas and processes.
To Arts and Minds for commissioning, visioning and managing such important work.
To Cambourne Village College for hosting the project and supporting so wholeheartedly the principle behind the work.
To the spirit of collaboration that enables the documentation of these sessions by AccessArt and Yael Pilowsky Bankirer .
Many thanks to Sue Gough for introducing AccessArt to the idea of Asemic Writing in the first place.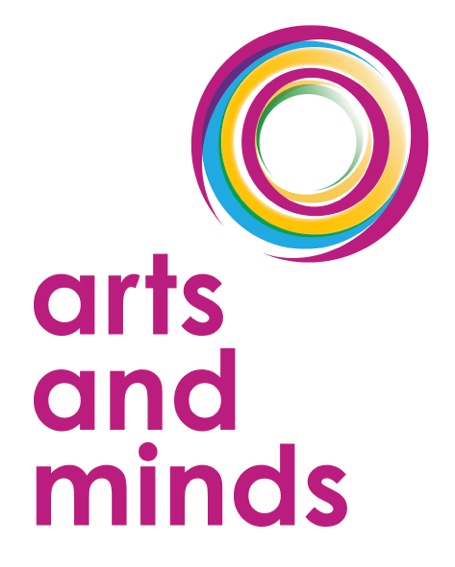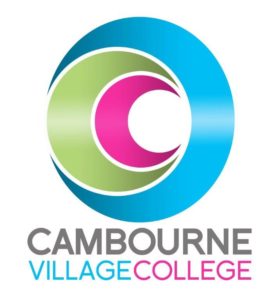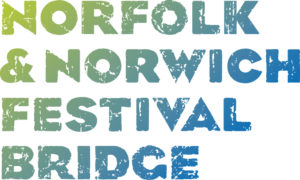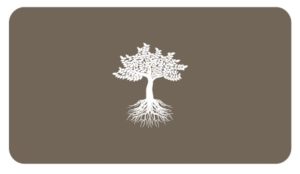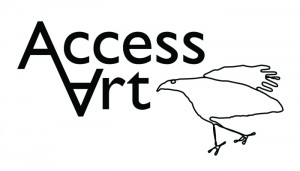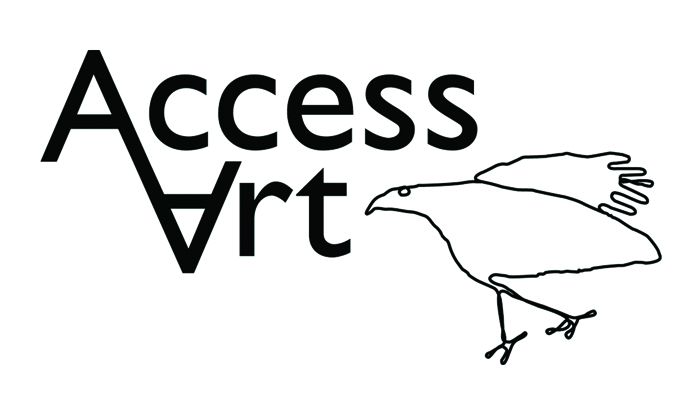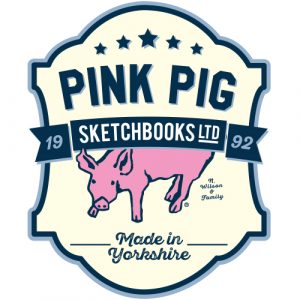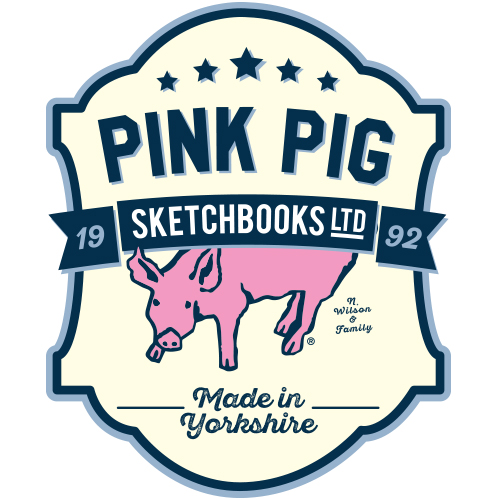 Add to favorites