By Sheila Ceccarelli (artist) and Yael Pilowsky Bankirer (Psychotherapist)
This was the ninth and final session at Cambourne Village College of the 'Young People's Pilot', coordinated and managed by Arts and Minds, a leading arts and mental health charity in Cambridgeshire.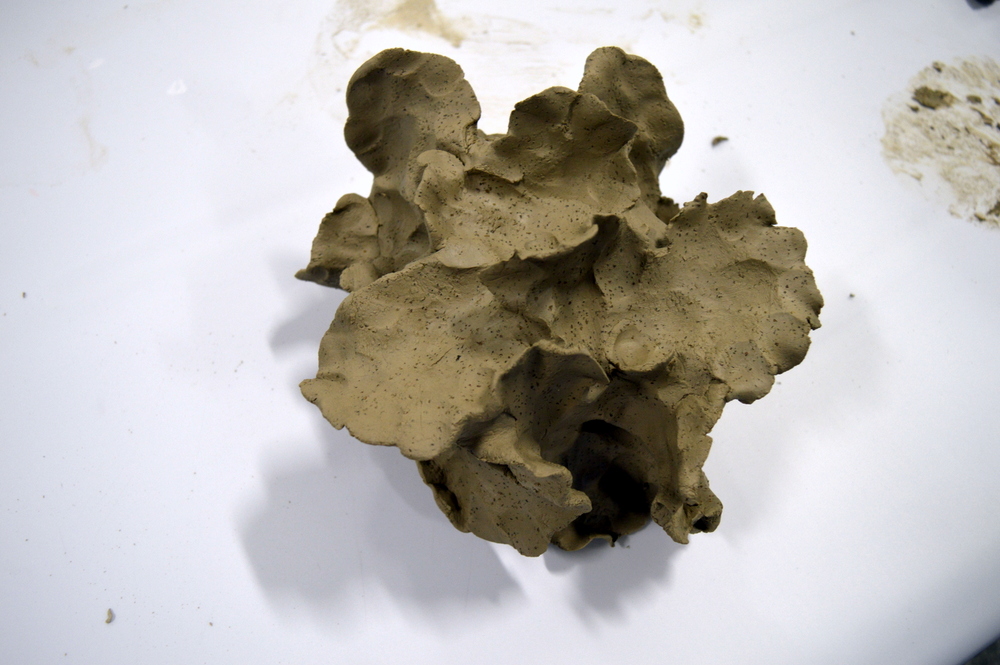 ---
Introduction by Sheila Ceccarelli
This week was about having the freedom to play and manipulate form.
Nothing beats clay and water for their properties when together and the opportunity they give to create form.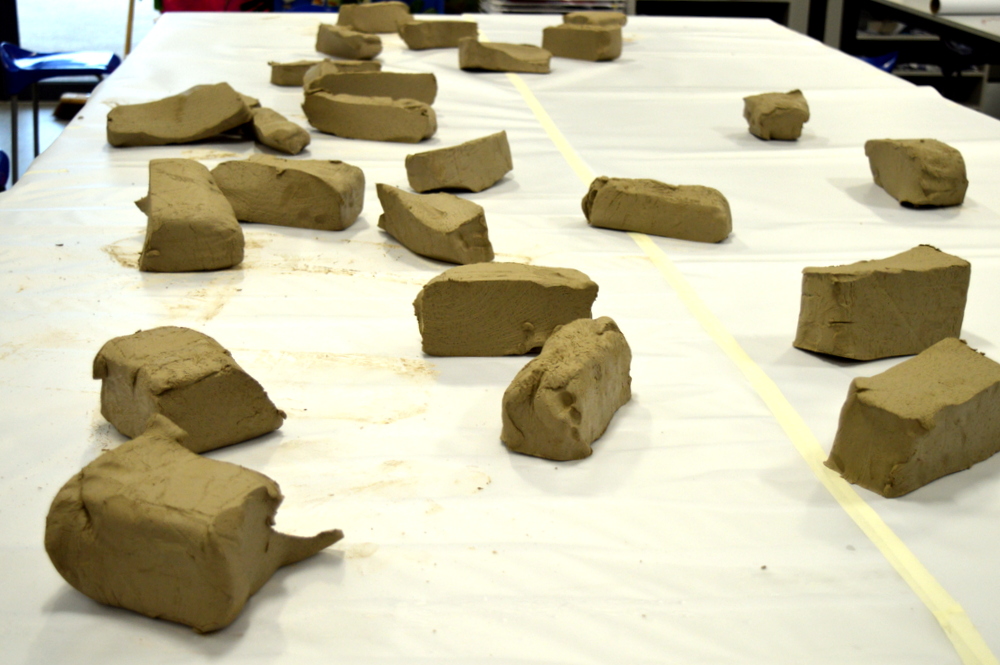 This session was about having plenty of actual, physical material to work with and being able to build from the imagination.
Clay is actually a very inexpensive medium and when asked, young people have often not had the opportunity to explore it.
This was a chance for young people to explore their imaginations and build with this incredibly versatile medium.
This session was about an open ended, uninhibited exploration of form, narrative and texture.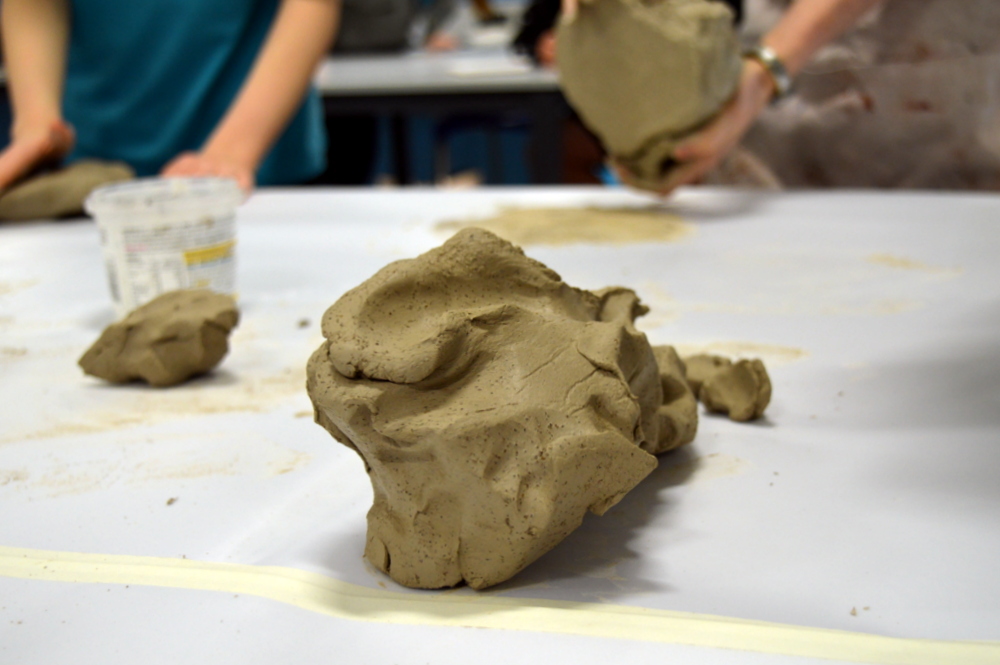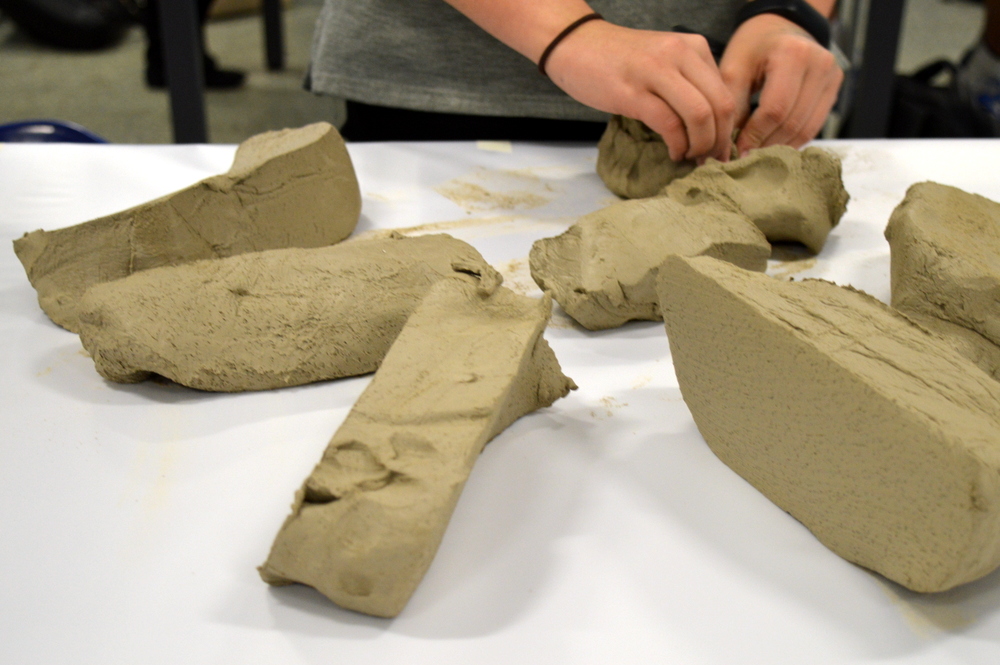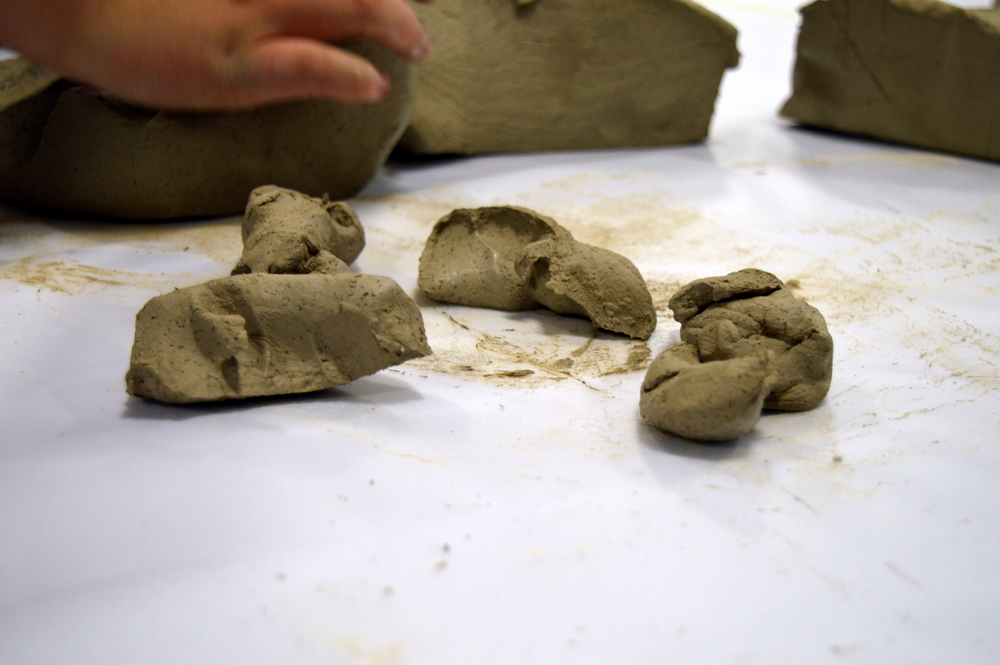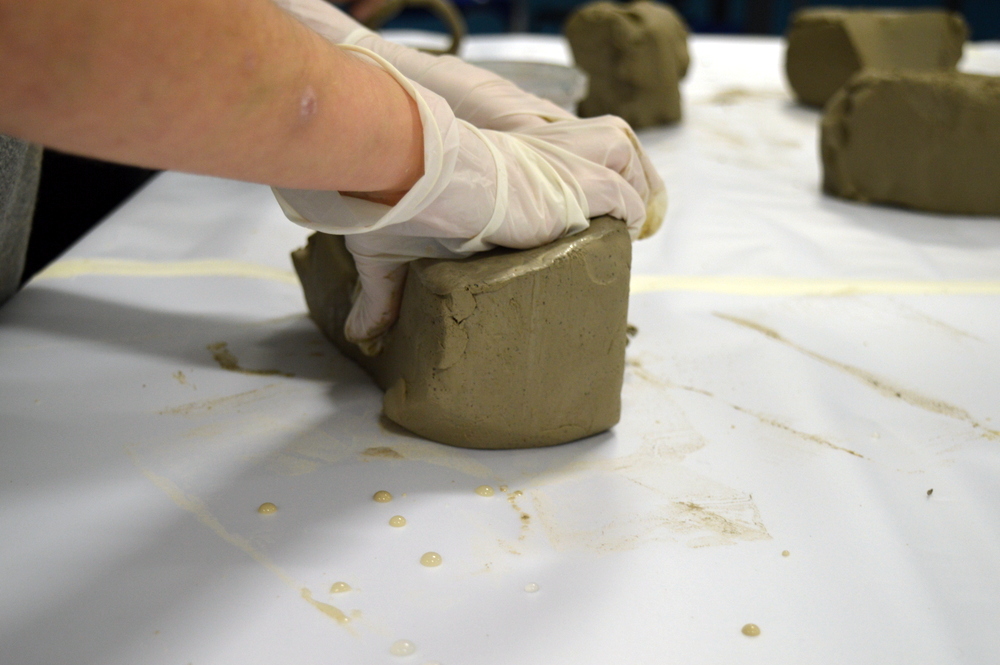 ---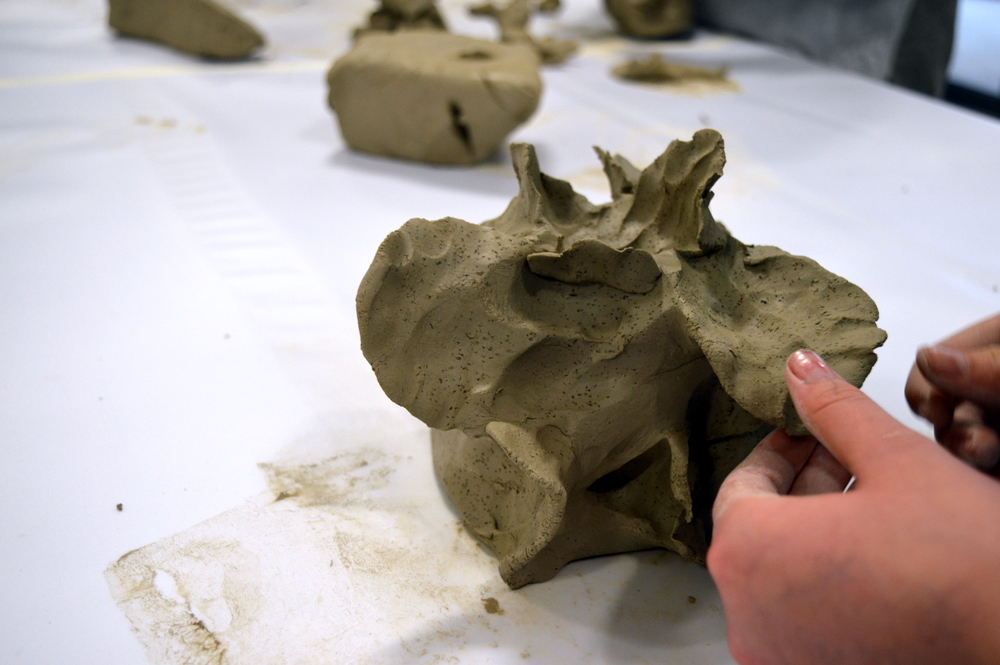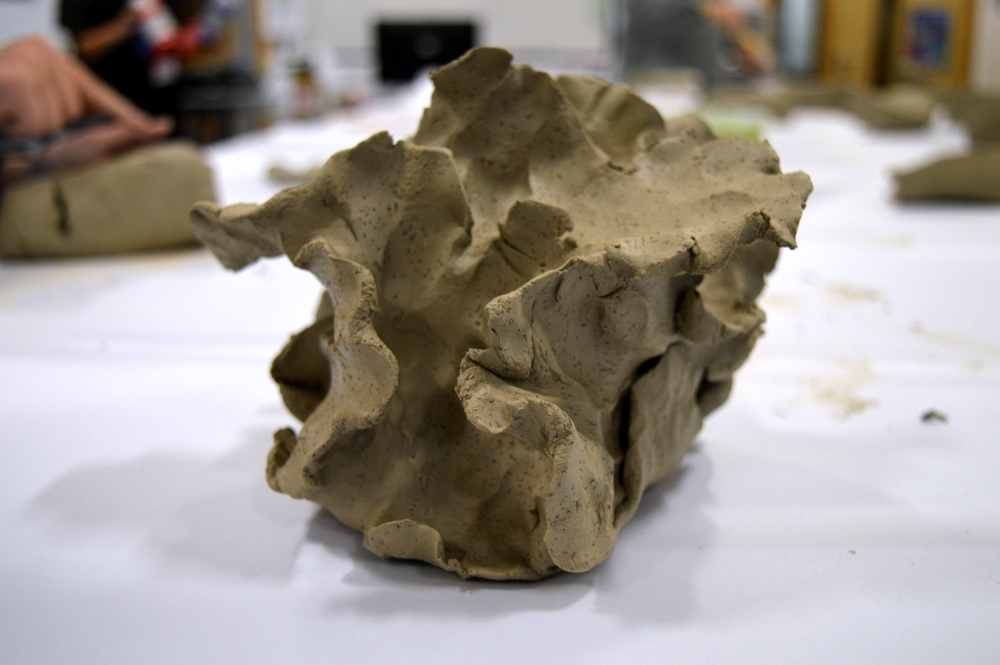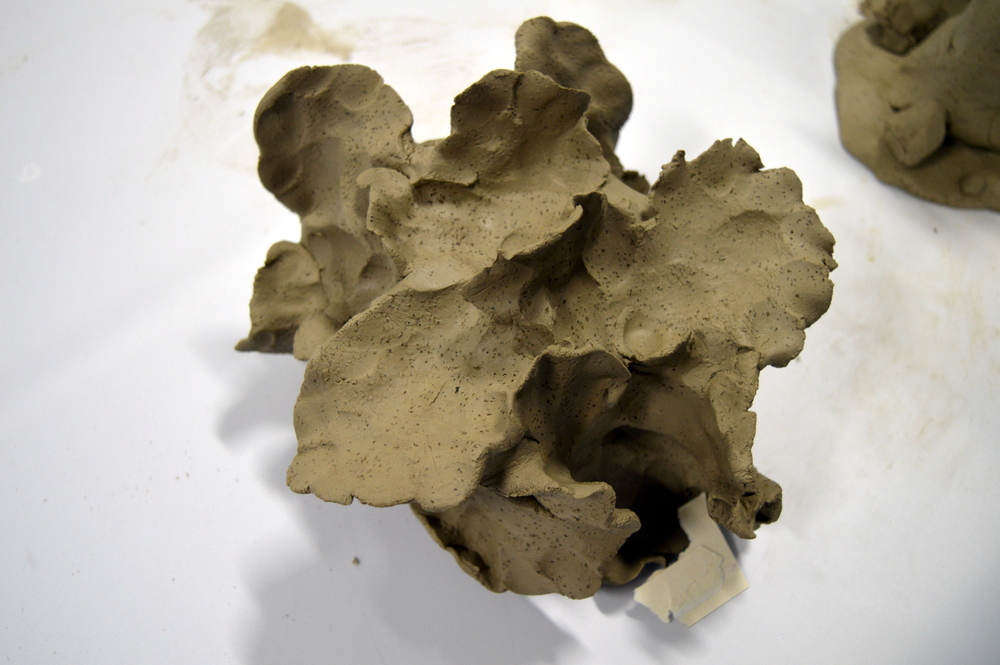 ---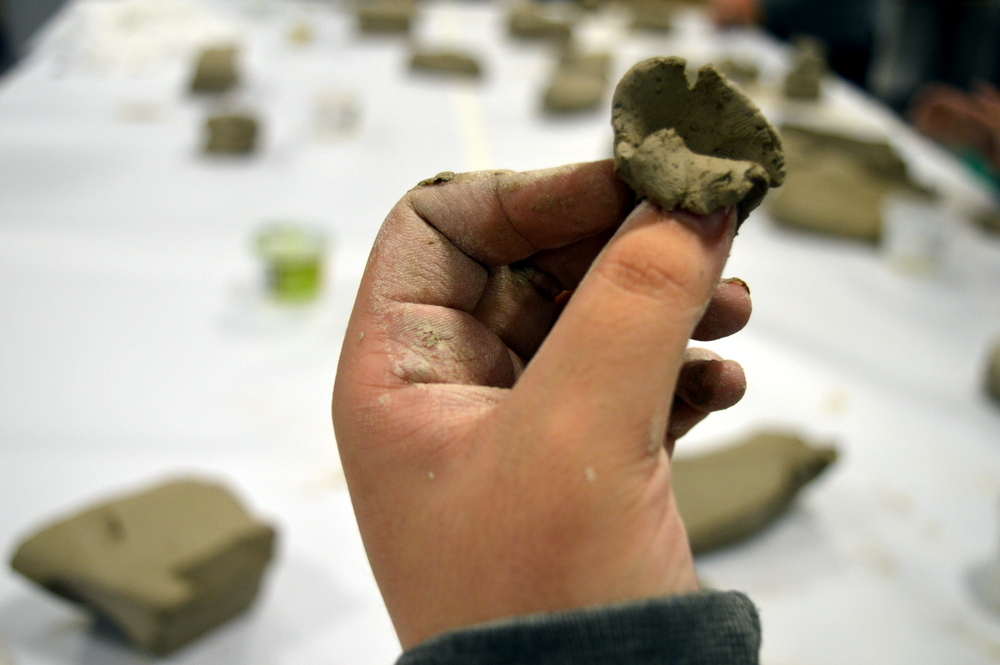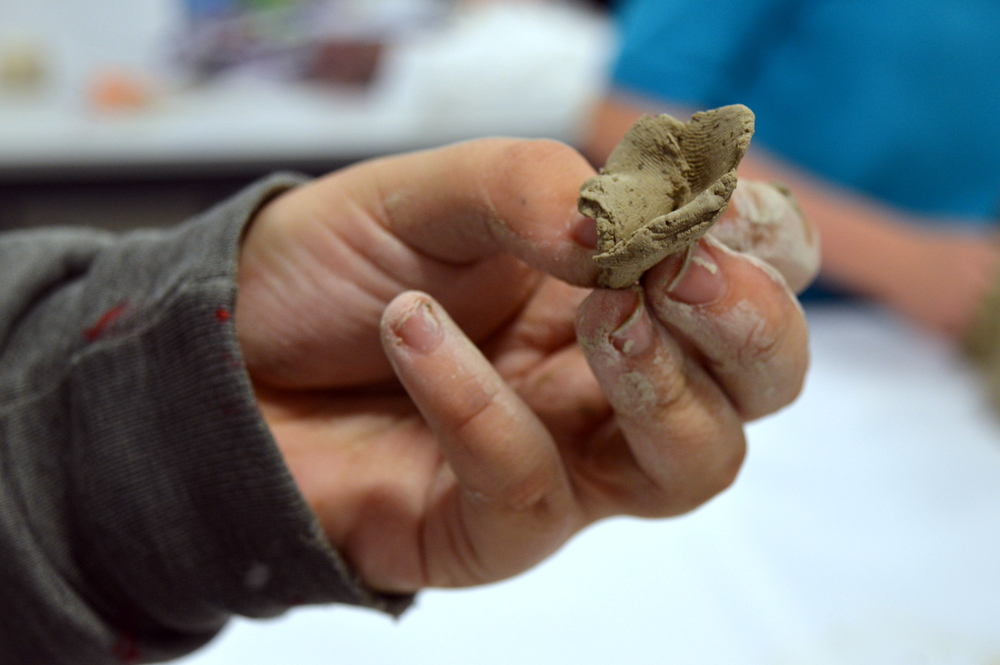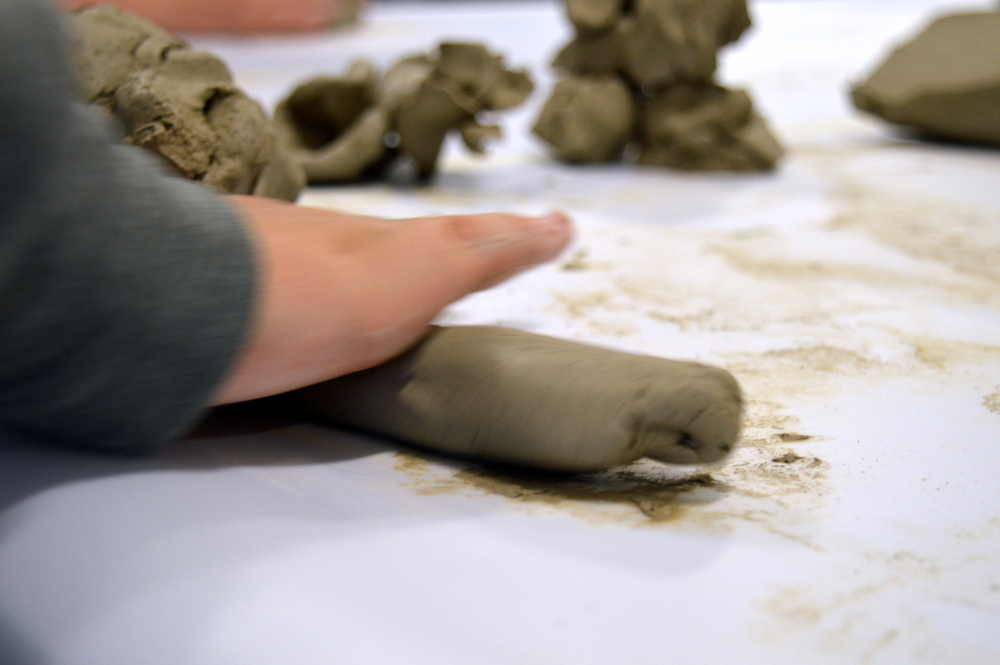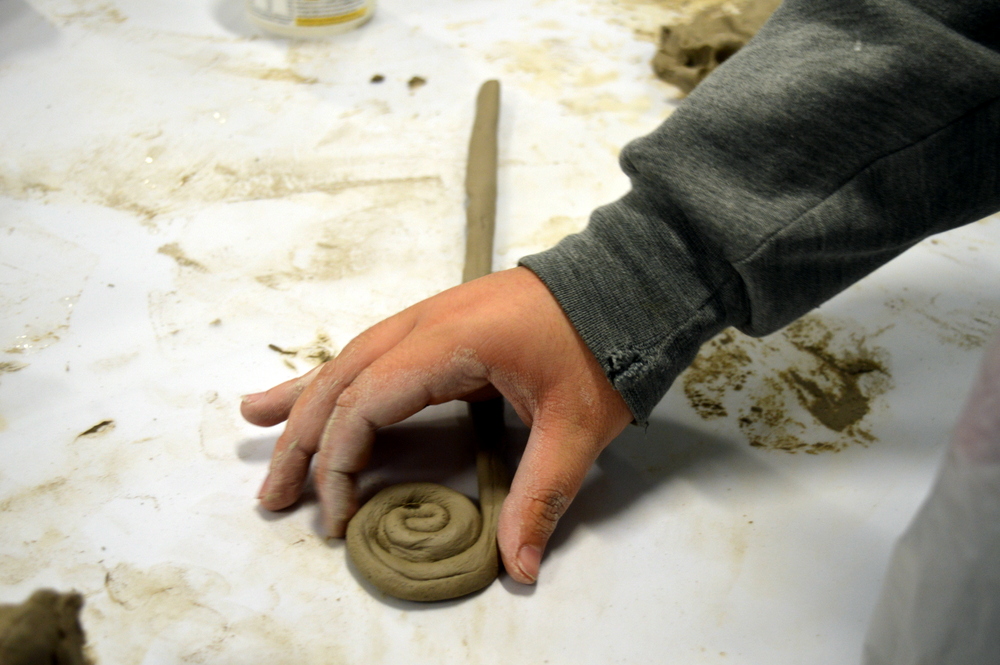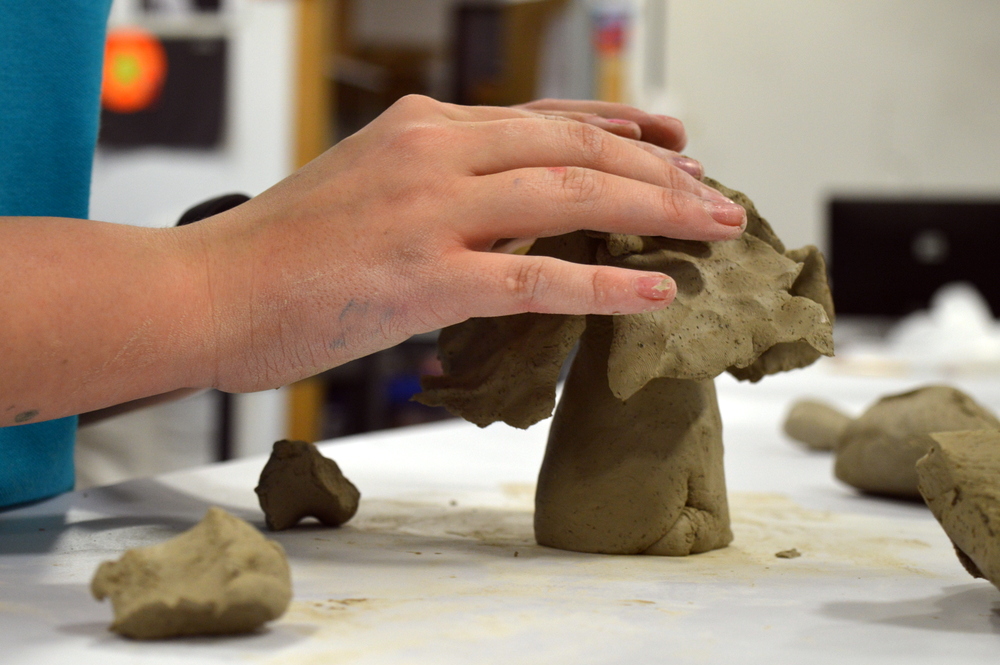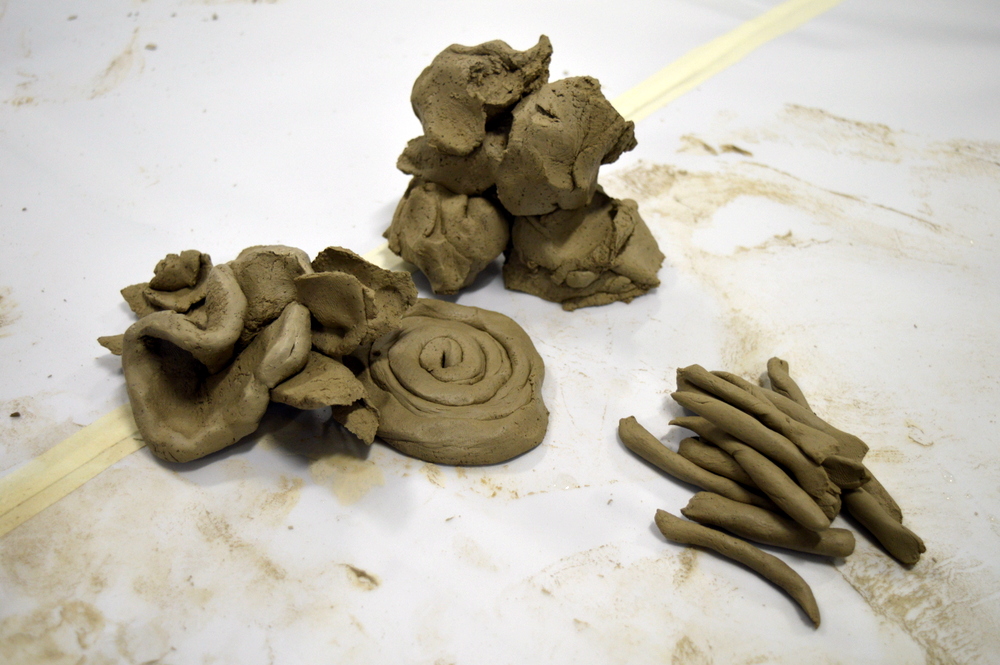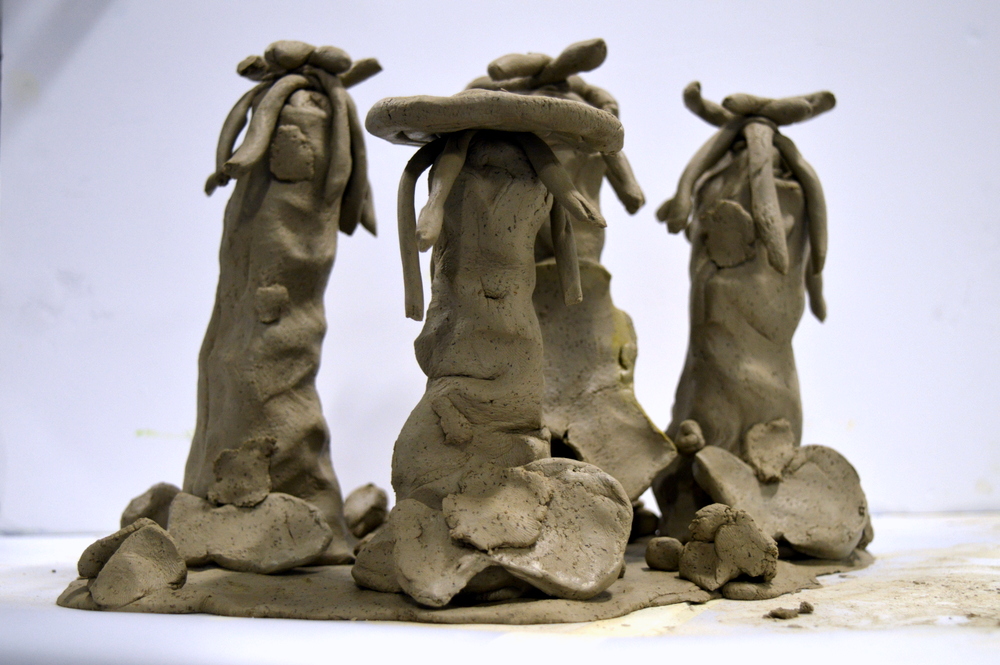 ---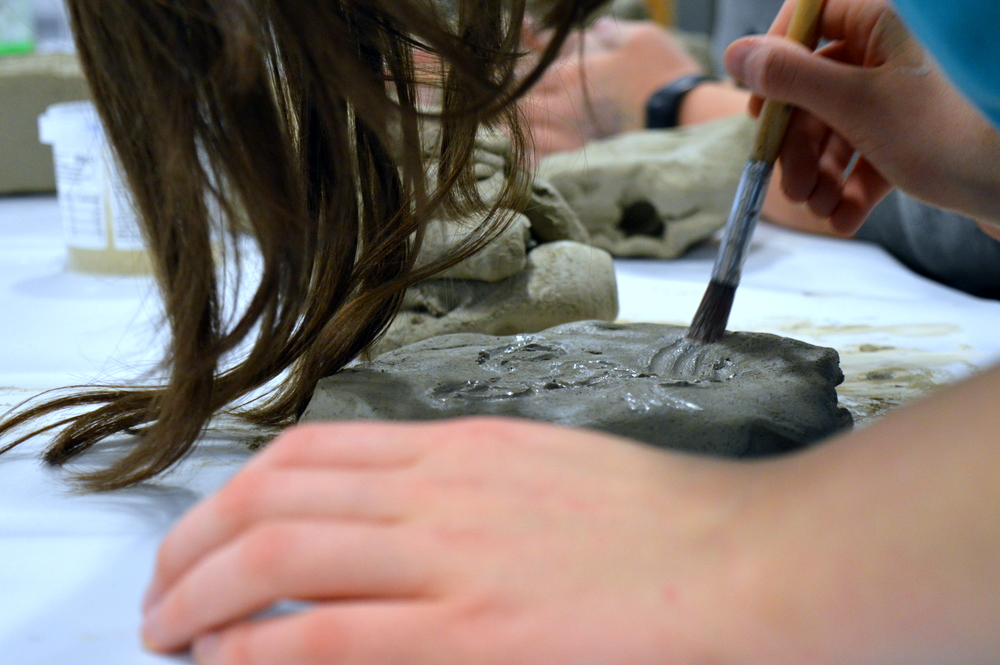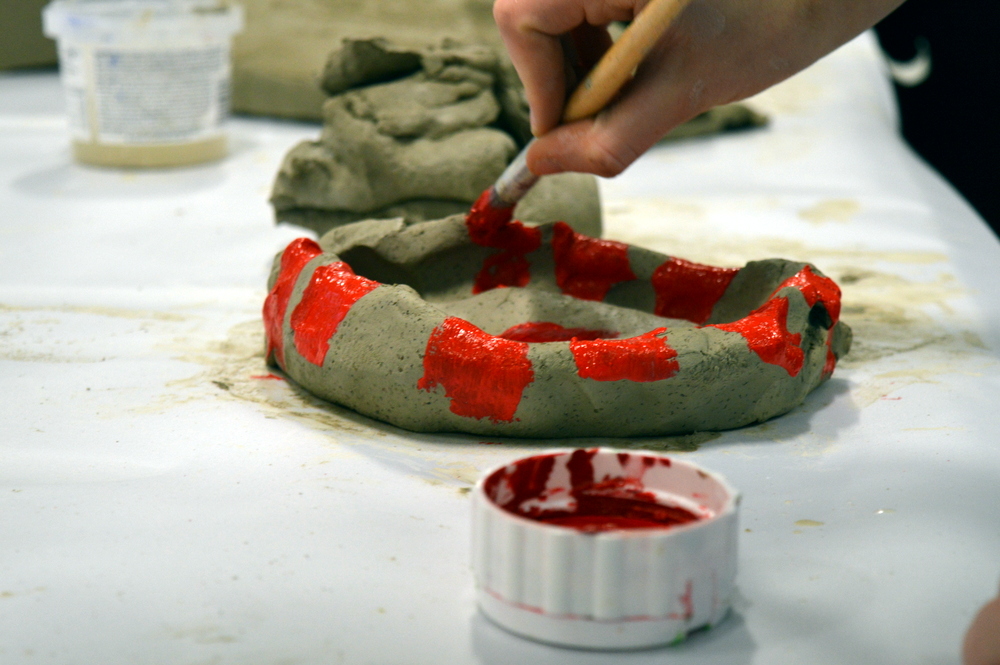 ---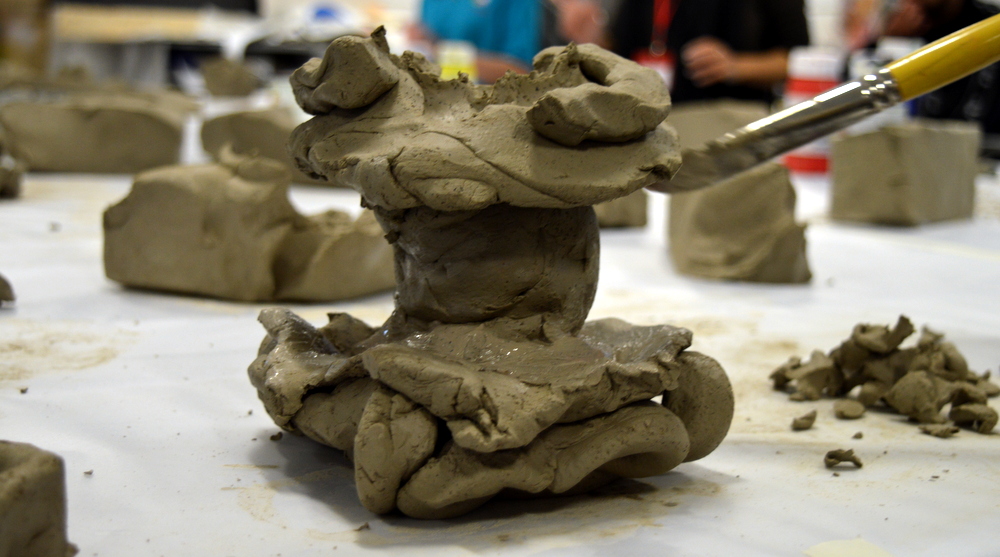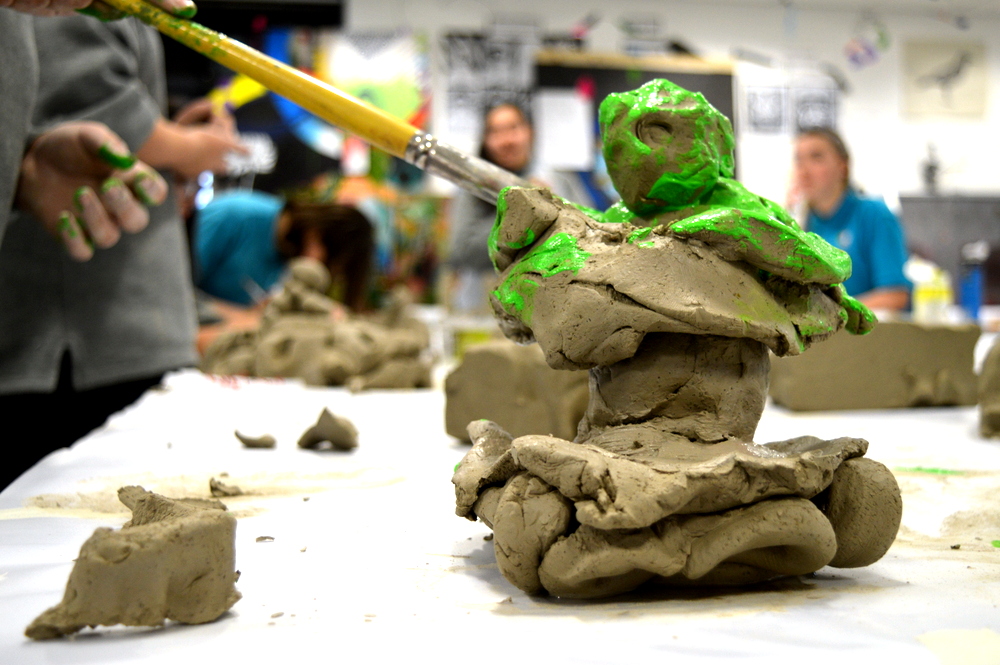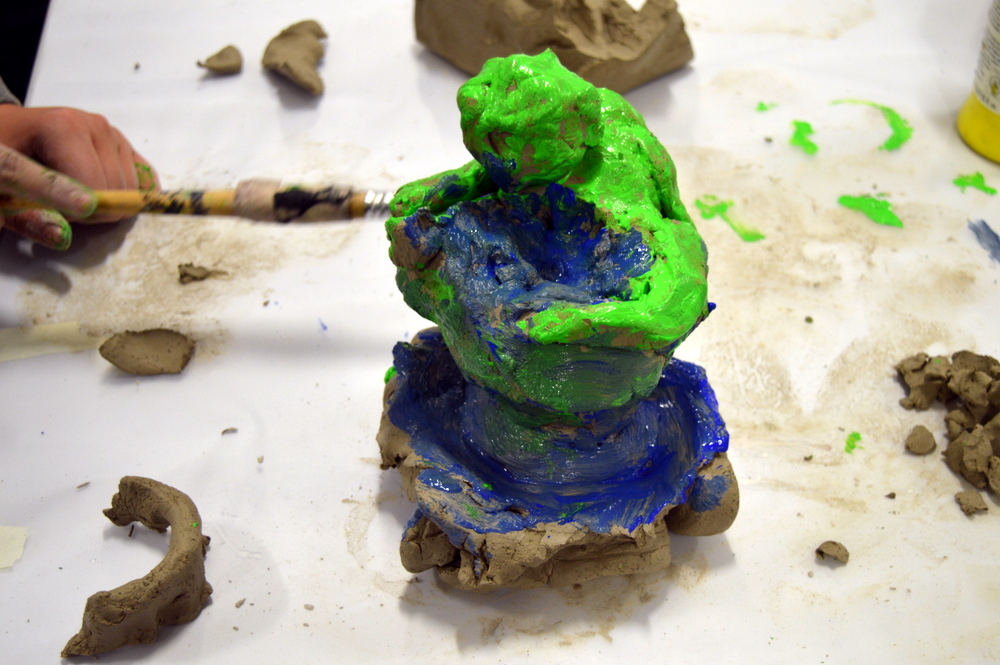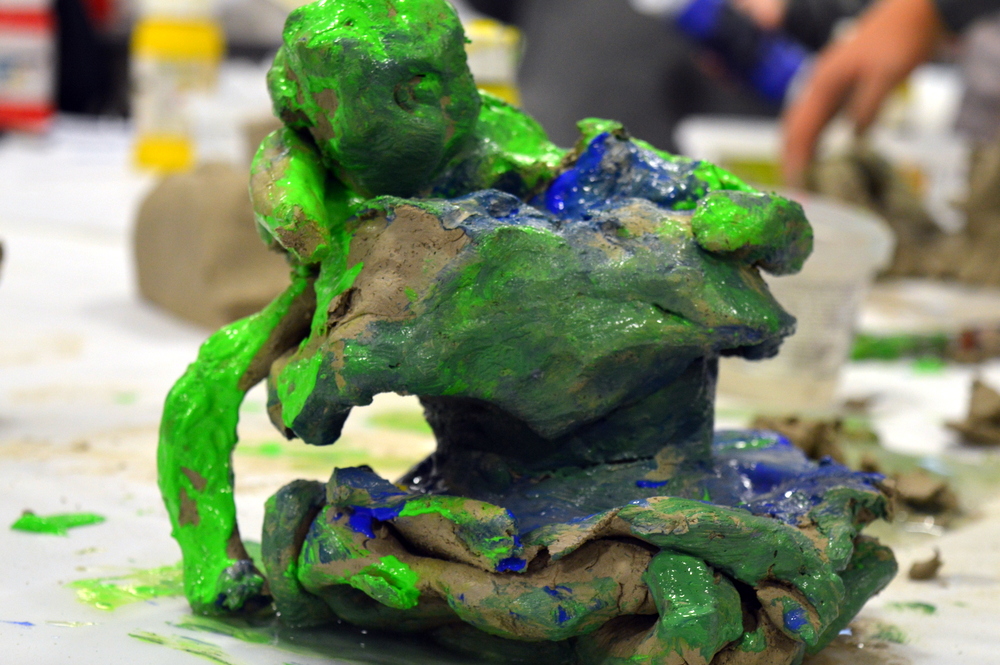 ---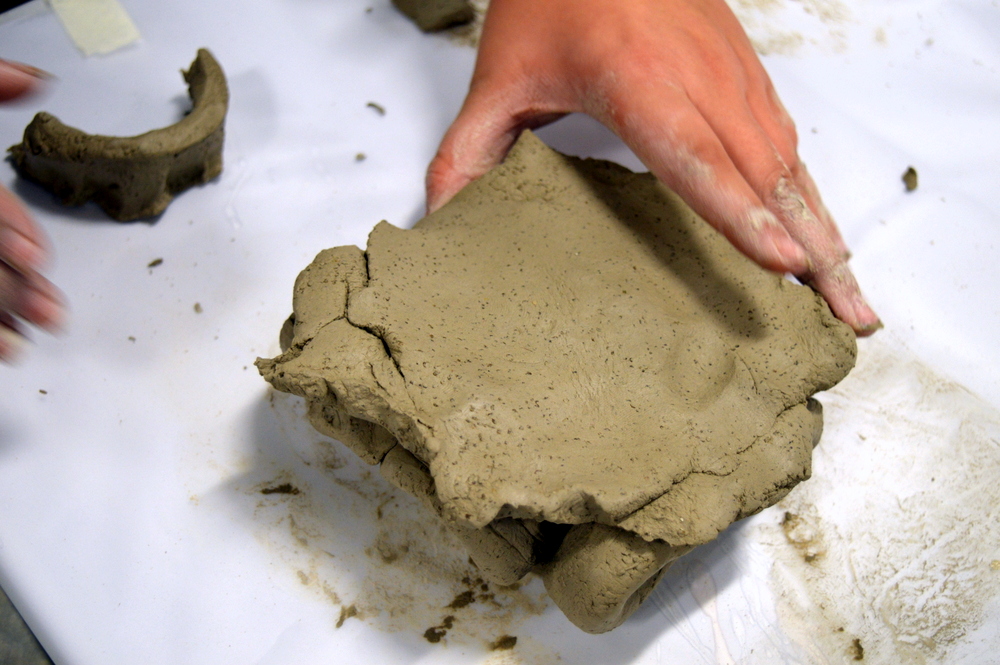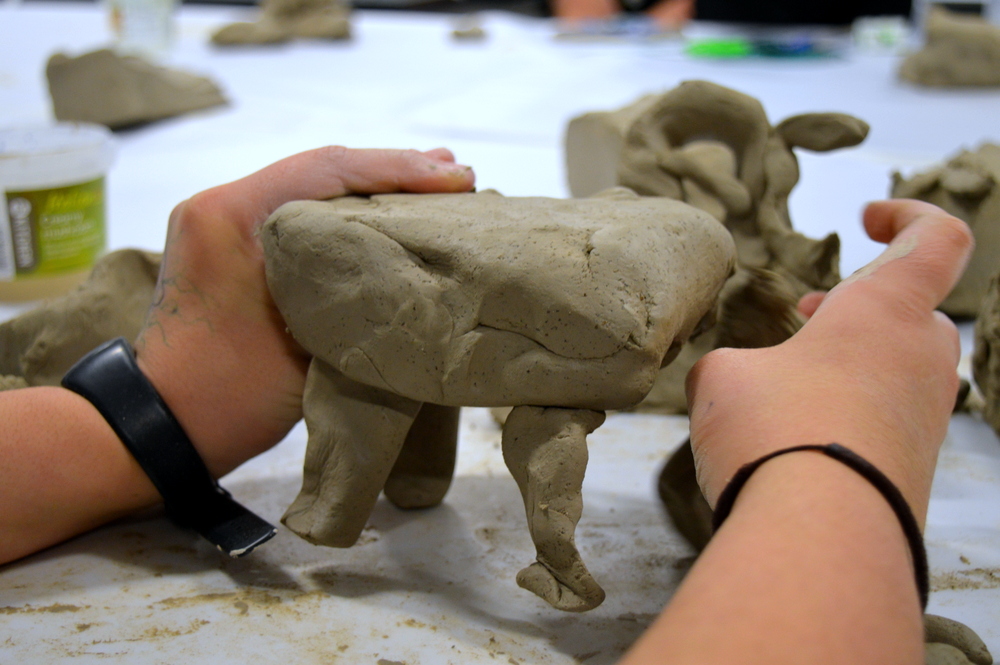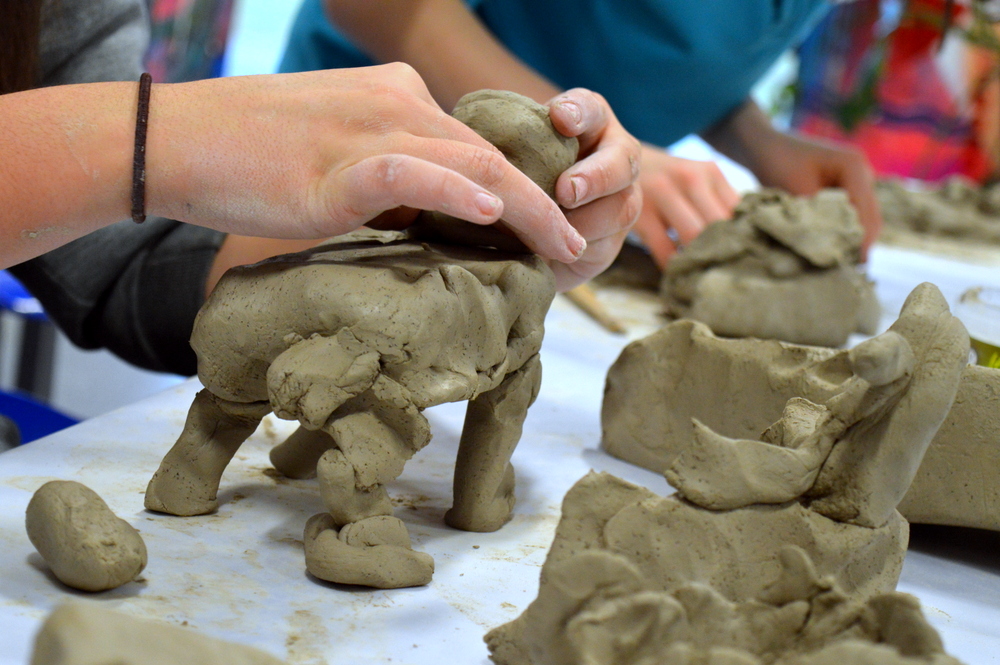 ---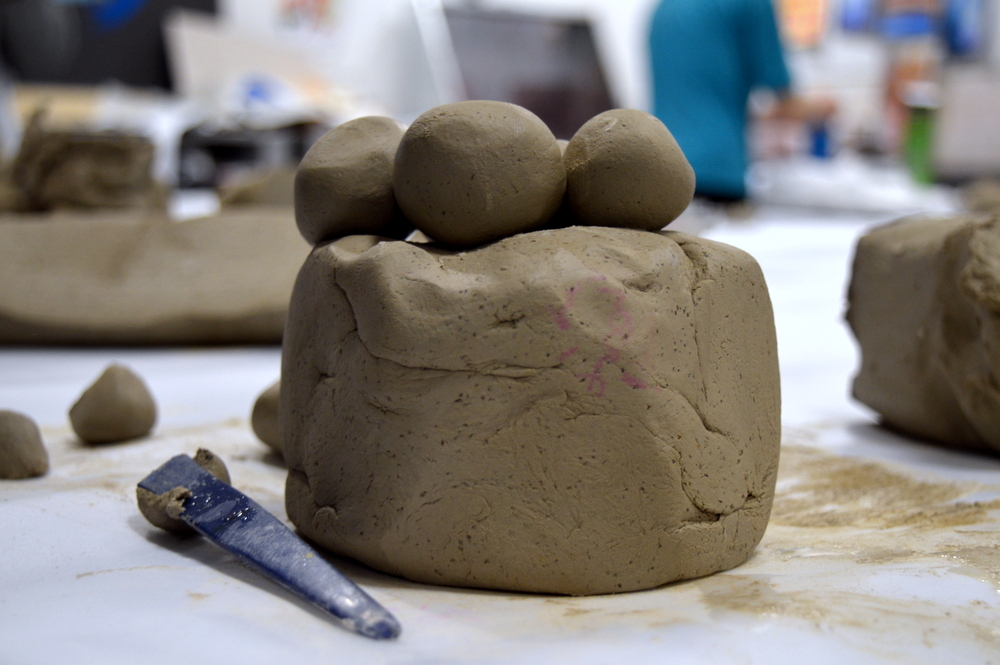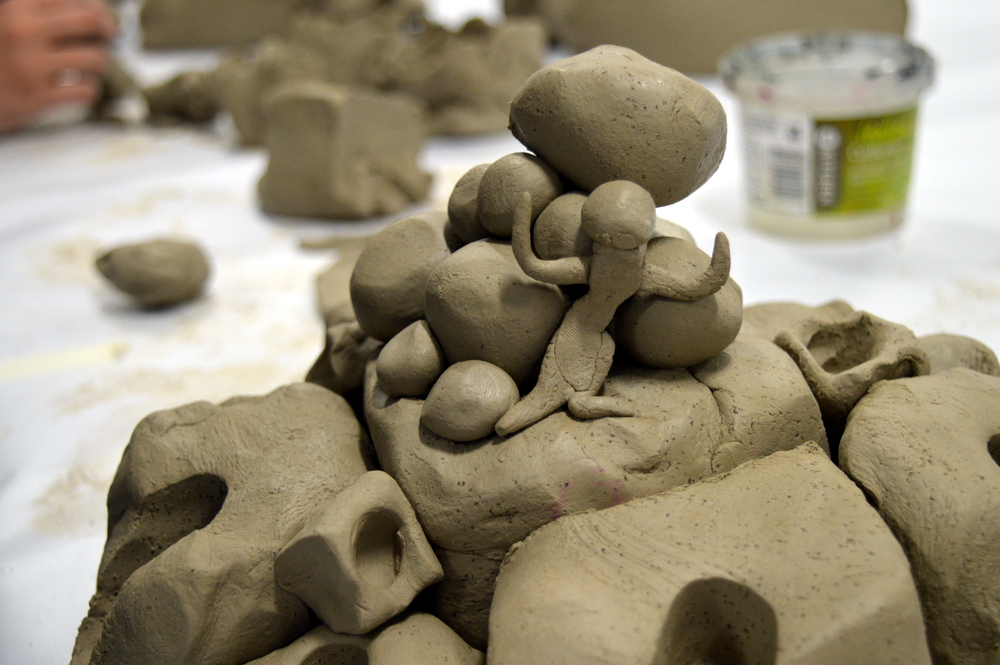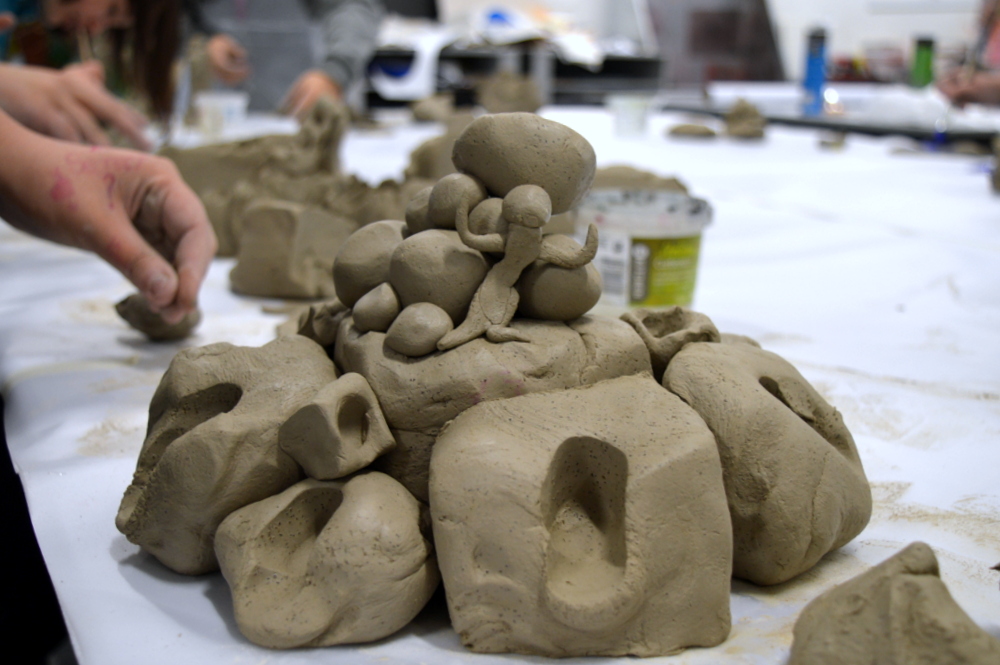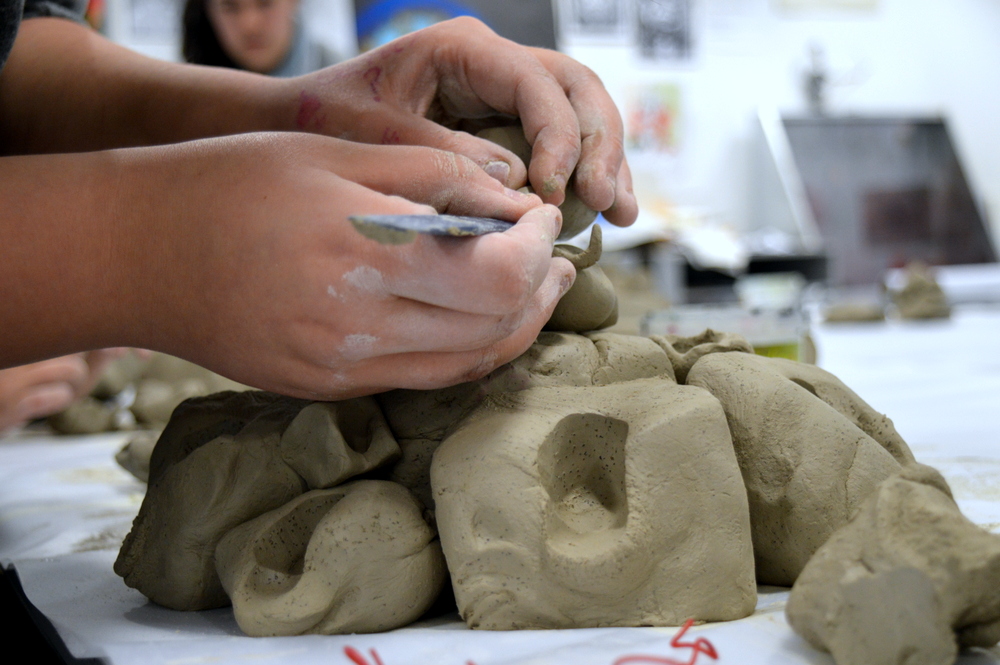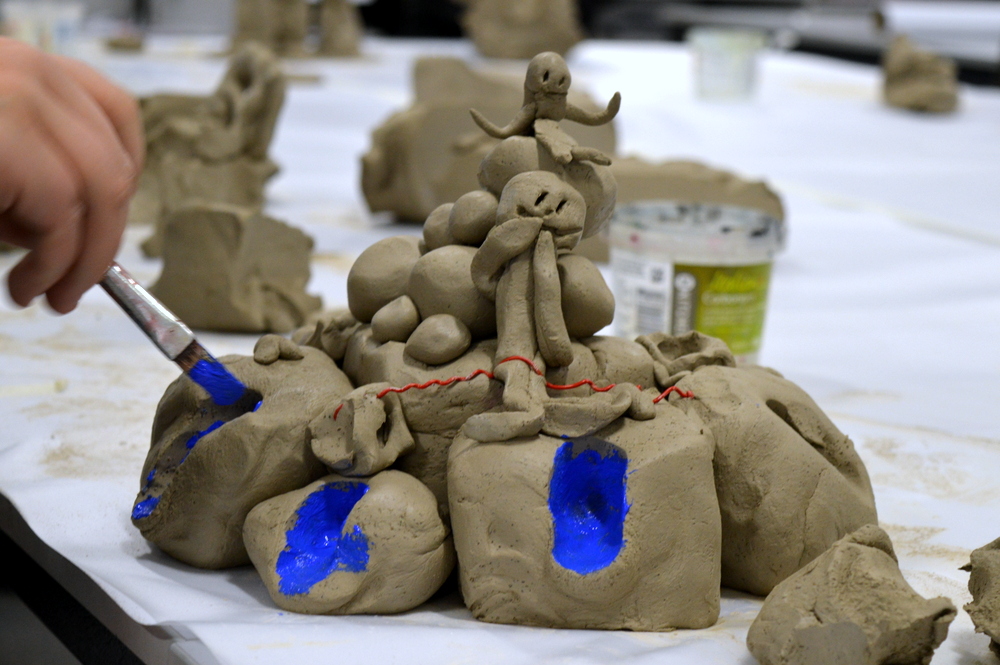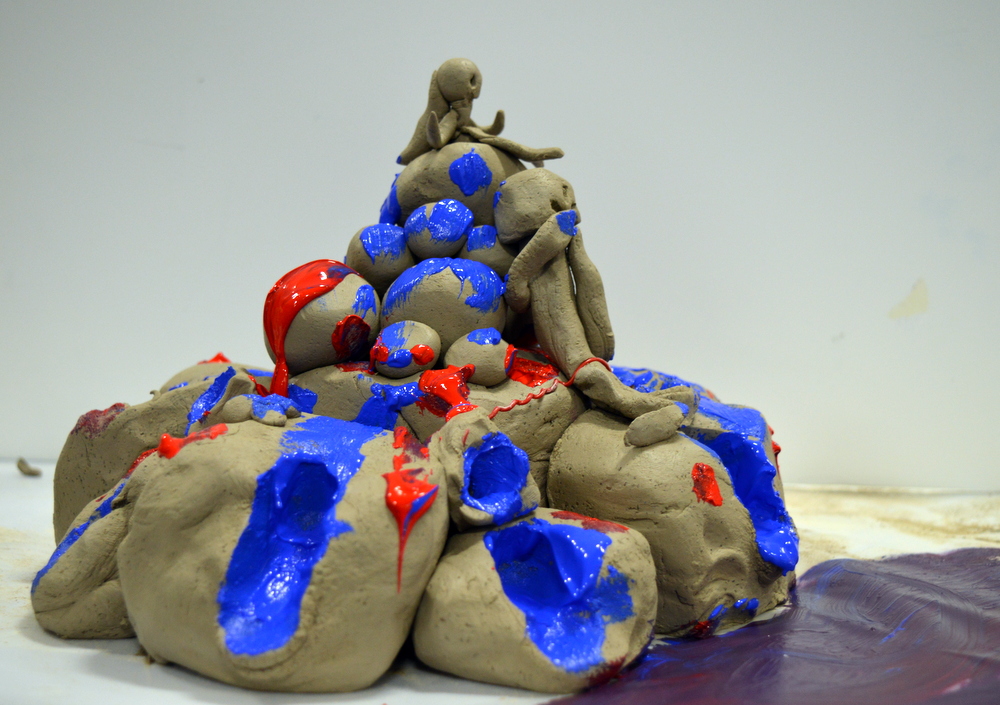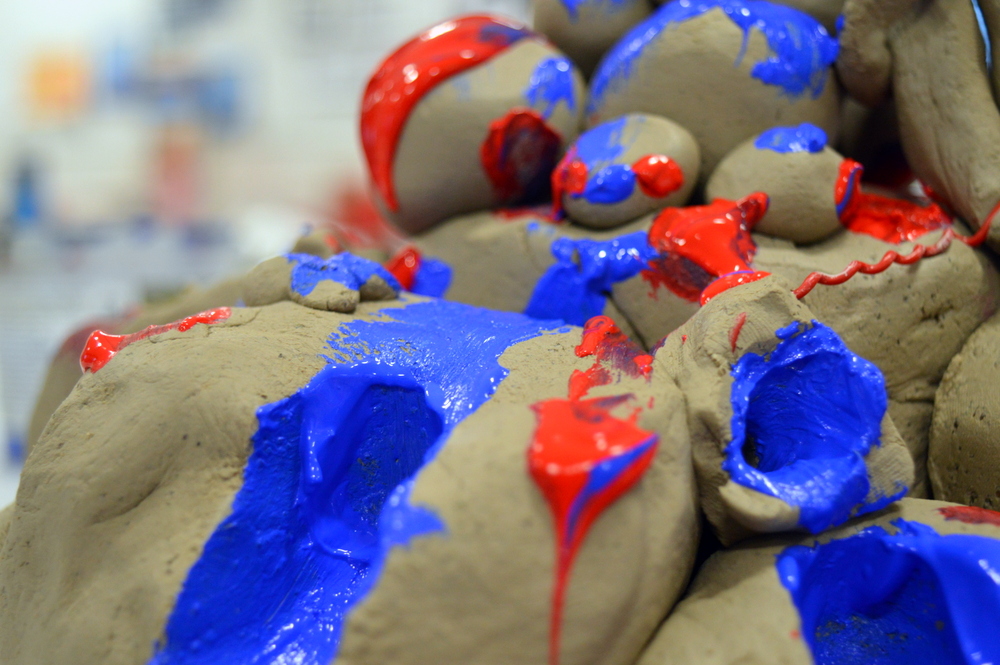 ---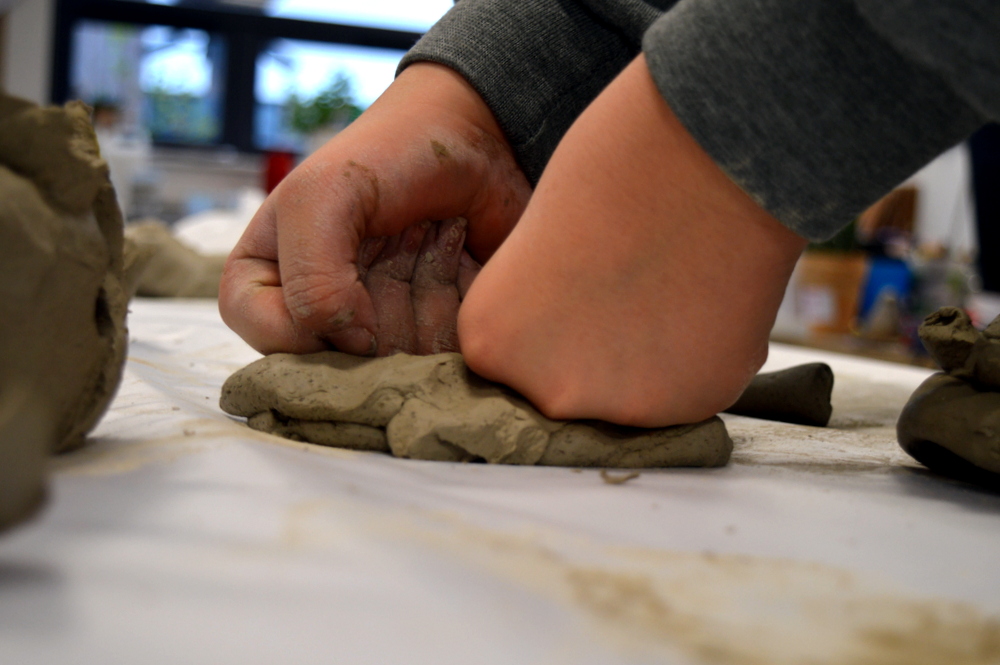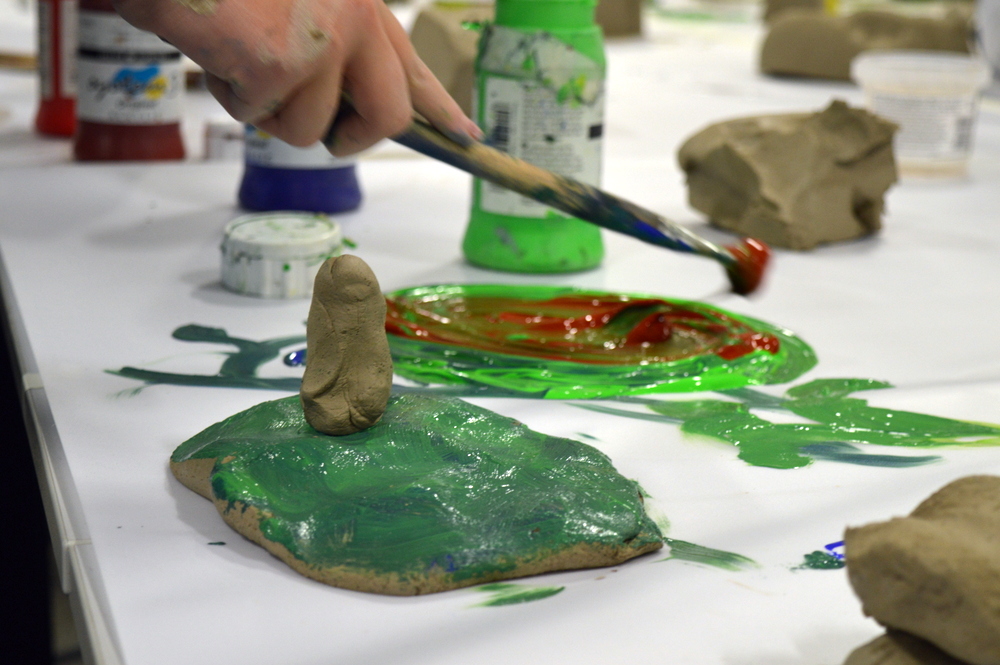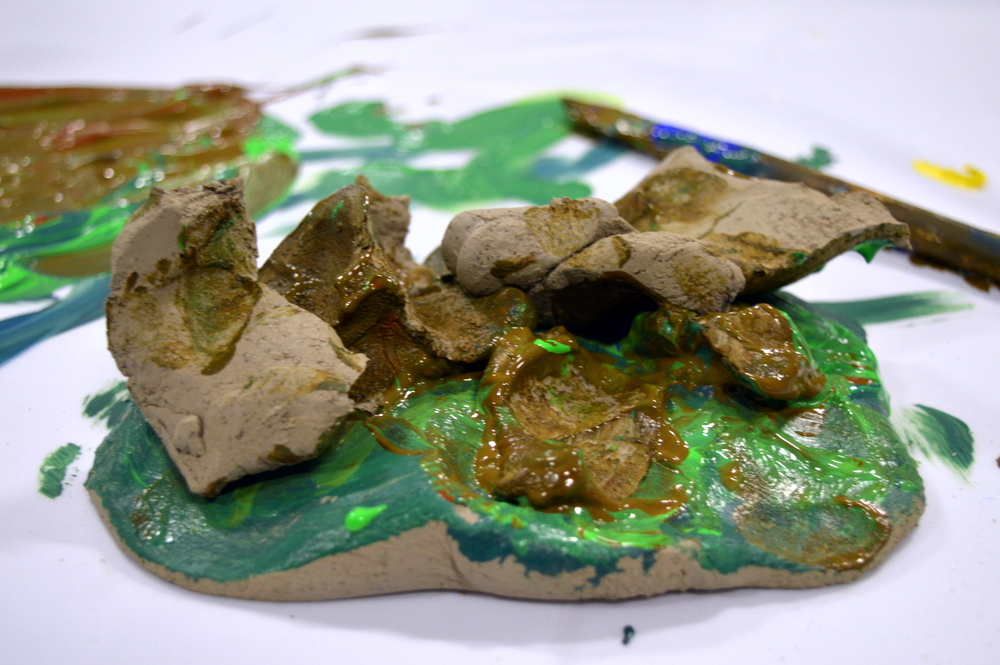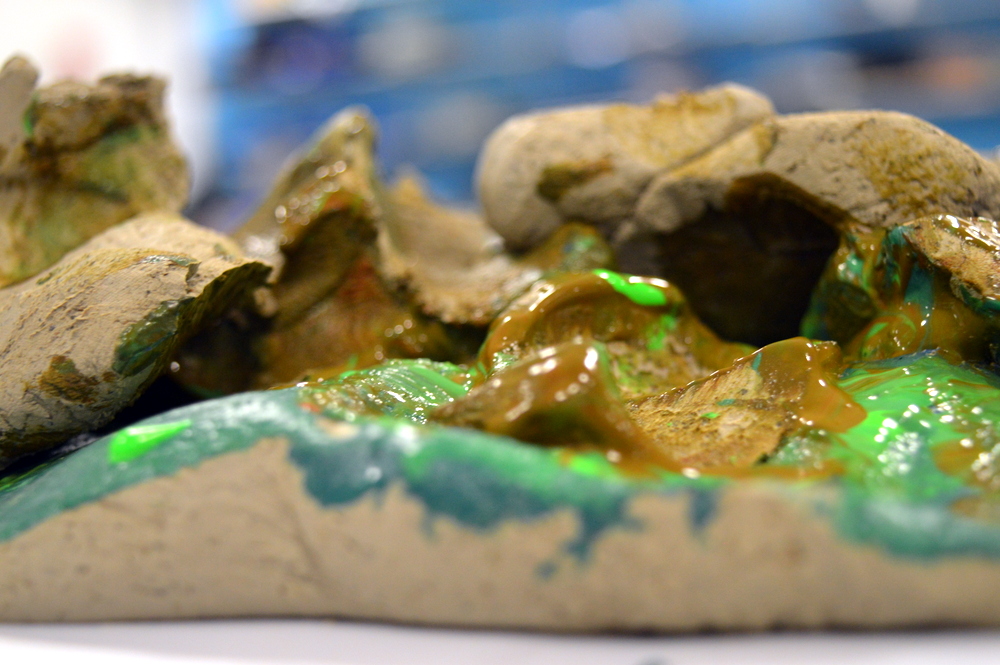 ---
Reflections by Yael Pilowsky Bankirer
This was our last session of art making with the students in the school and we wanted to give ourselves another chance to get 'wild' and 'messy' with new material. Sheila introduced an
experimental session of working with clay and water as an opportunity to explore the viscosity and texture of this unprocessed medium; it is a way to touch the 'prima materia', that is, the simple medium of sand and water and to discover the ways we can express ourselves through working with it.
As participants started to explore clay and water, they wanted to mix their work with other materials and brought out paints and brushes. It was as though touching this imaginative medium opened the door to other creative possibilities. They were engaged in a process of changing shapes and colours, creating structures and transforming them, adding water and asking us to not only take photos of their work but to film the whole process of their art making. It reflected their understanding that it's the process that matters and not only the outcome. Watching students enjoying such freedom to play, I also saw them reclaiming their entitlement to create and redefining of what it is to make art.
This was the last session of making art with the students though we will see them for another session of celebrating their art making process. The tenth and last week of the workshop would be about taking out all that we have done during the last three months, looking at their creations, admiring the pictures that Sheila has been taking of their art work, reflecting and talking about all that has happened here and of course, eating.
Looking back and writing it all down I can only admire the openness and honesty students have brought into the process of art making and wish we all could have this kind of freedom to express ourselves. Thank you!
---
Thanks
Many thanks for the young people on this course for so openly sharing their ideas and processes.
To Arts and Minds for commissioning, visioning and managing such important work.
To Cambourne Village College for hosting the project and supporting so wholeheartedly the principle behind the work.
Thank you to Helen Coutts and Ryan Waldock for their help and support during the sessions.
To the spirit of collaboration that enables the documentation of these sessions by AccessArt and Yael Pilowsky Bankirer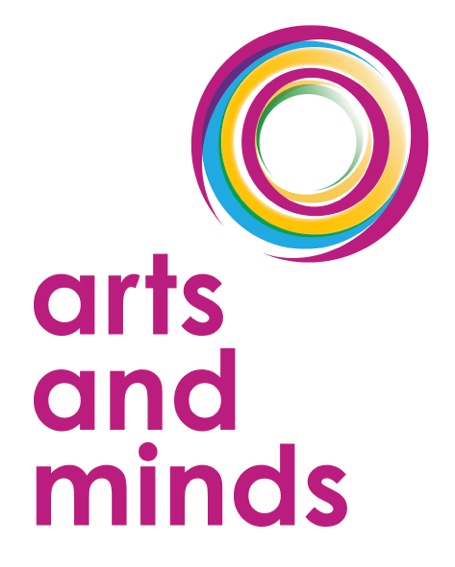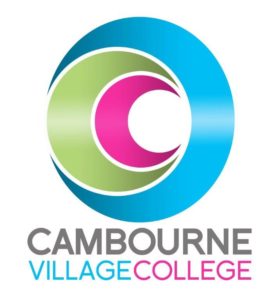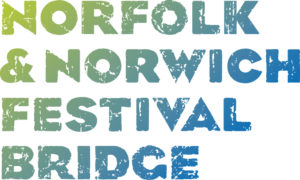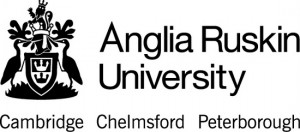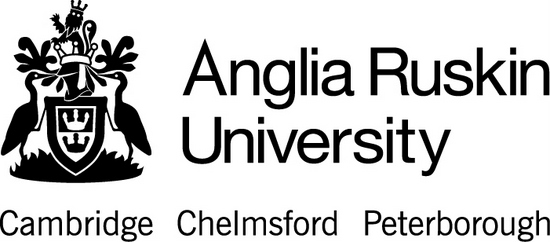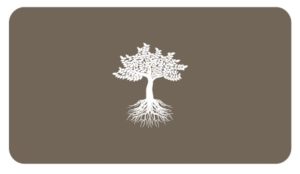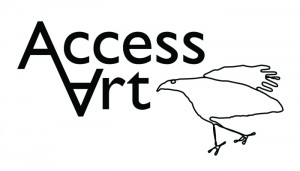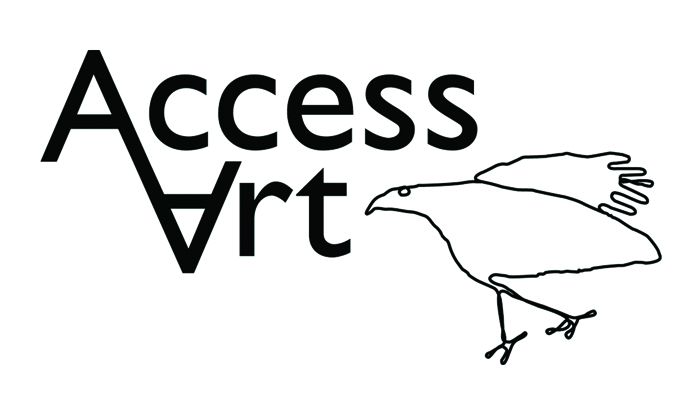 Add to favorites