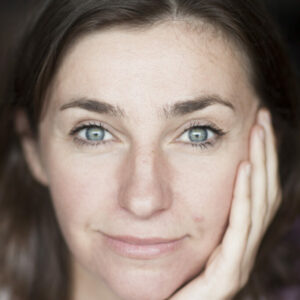 Belinda Chapman is a dancer, performer and theatre maker. Having trained at the English National Ballet School, she has had a full career performing extensively in many aspects of theatre including classical &
contemporary dance, musicals, film, TV and choreography. As a member of Mathew Bourne's company she performed in New Adventures, Play Without Words, Swan Lake, Cinderella, The Car Man and the Nutcracker.
She has freelanced with The Royal Opera House, English National Opera, Saddlers Wells, The Old Vic and formed her own company, B2B Theatre, directing her own work that has performed Nationally.

More recently, Belinda has collaborated with The SHAC to create workshops for Schools, raising awareness about Drugs and Alcohol and for The Theatre Royal Plymouth's 'Peoples company' and 'Our Space' – a theatre group that aims to challenge perceptions of social exclusion.

In 2015 she was part of Dance UK mentor and leadership programme, nominated by Matthew Bourne's New Adventures. She has also worked with the National Youth Theatre as a movement director for Macbeth at the Garrick Theatre, and movement director for the award
winning play Wolfie at Theatre 503.
Over the past 2 years Belinda has taken an interest in Fine Art and Sculpture and is currently training at London Fine Art Studio, developing her practice and finding ways to combine it with her dance
and theatre practice.