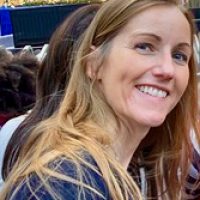 Primary School Teacher
Pamela Stewart is a primary school teacher working in Cambridgeshire. Originally from Scotland, with an BSc (Hons) in Medical Microbiology and a PGDE from The University of Edinburgh, art has always been one of her major passions in life. She enjoys sharing this passion with the children she teaches, especially as it gets harder to fit art into the curriculum.
She recently participated in Inspire 2020 at the Fitzwilliam Museum, Cambridge and her class' work is on display in the Inspire exhibtion until March 2020.