By Paula Briggs
The teenagers working on the How To Be A Creative Producer project will be taking to the streets of Cambridge soon to make some sound recordings from the public, and I wanted them to both feel and look like a team. We decided to screen print our own t-shirts rather than buy them – this was a project to encourage "producer not consumer" after all!
To Begin
You will need:
cheap t-shirts
fabric printing medium
printing ink
screen
squeegee
card
newsprint
stanley knife
iron
We made stencils using newsprint. We were printing 5 t shirts and we needed a stencil for each one for best results.
As well as text we introduced symbols: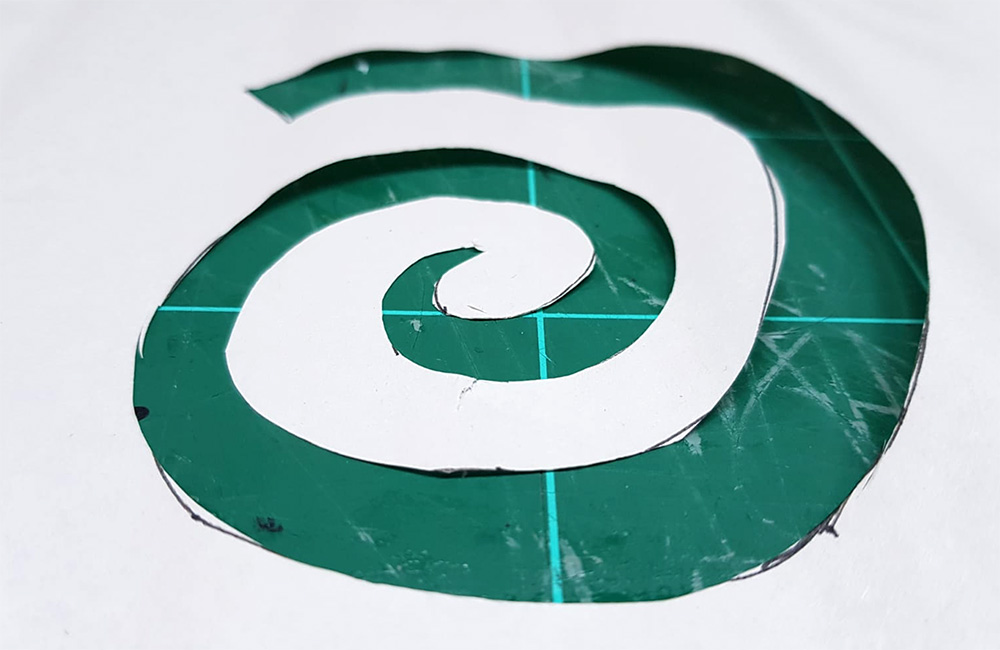 We then layered up t-shirts and paper ready to print:
T-shirt first (with a piece of paper inside it to stop any printing going through to the other side)
Newsprint stencil
The screen
Printing ink and fabric medium was mixed at a ratio of 1:1. We used black ink with a little purple and red to make it slightly warmer.
With one person holding the screen, the other person squeegeed the ink across the screen:
And then the screen was carefully lifted off:
Small areas were touched up with ink and brush:
The five t-shirts!
Many thanks to the teenagers from the How To Be A Creative Producer Project!
---
Sign up below to receive email updates from AccessArt. AccessArt promises not to share your information with anyone else and you can unsubscribe at any time!
---
This is a sample of a resource created by UK Charity AccessArt. We have over 750 resources to help develop and inspire your creative thinking, practice and teaching.
AccessArt welcomes artists, educators, teachers and parents both in the UK and overseas.
We believe everyone has the right to be creative and by working together and sharing ideas we can enable everyone to reach their creative potential.
Join AccessArt from only £3.50 per month and enjoy full access to hundreds more resources!
Join Us!
Add to favorites