This workshop was all about getting year three and four Brilliant Makers at Milton Road Primary School to think about the biggest challenge for any maker: how to make something stand up.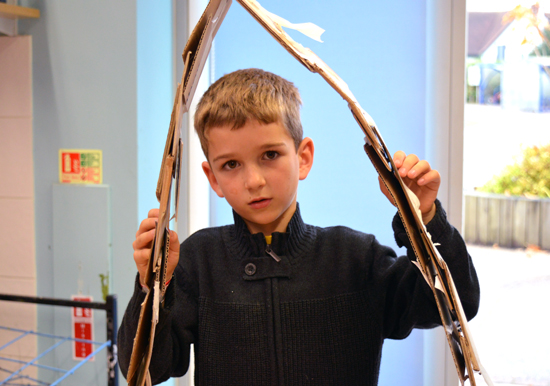 Introducing a competitive element to the challenge, and making the children work in teams, definitely made for an intensely industrious and focused session, albeit, at times, slightly intense!
Making sessions are very short and take place after school, when pupils are ready for a run around and a bit more action than sitting at desks, so I wanted to harness that energy and set the pupils to a task.
The challenge was quite simple: to see which group could make the tallest standing tower with squares of (ubiquitous) cardboard and double-sided sticky tape.
---
To access all content, I would like to join as…
AccessArt is a UK Charity and we believe everyone has the right to be creative. AccessArt provides inspiration to help us all reach our creative potential.
---
Add to favorites