Session led by Sheila Ceccarelli (artist) and Yael Pilowsky Bankirer (Psychotherapist)
This was the fifth session at Cambourne Village College as part of the 'Young People's Pilot', coordinated and managed by Arts and Minds, a leading arts and mental health charity in Cambridgeshire.
---
Introduction by Sheila Ceccarelli
Inspired by full autumn colour and smells, I guided students on drawing exercises designed to explore drawing as a tool for seeing and being in the here and now.
This session was fifty minutes long.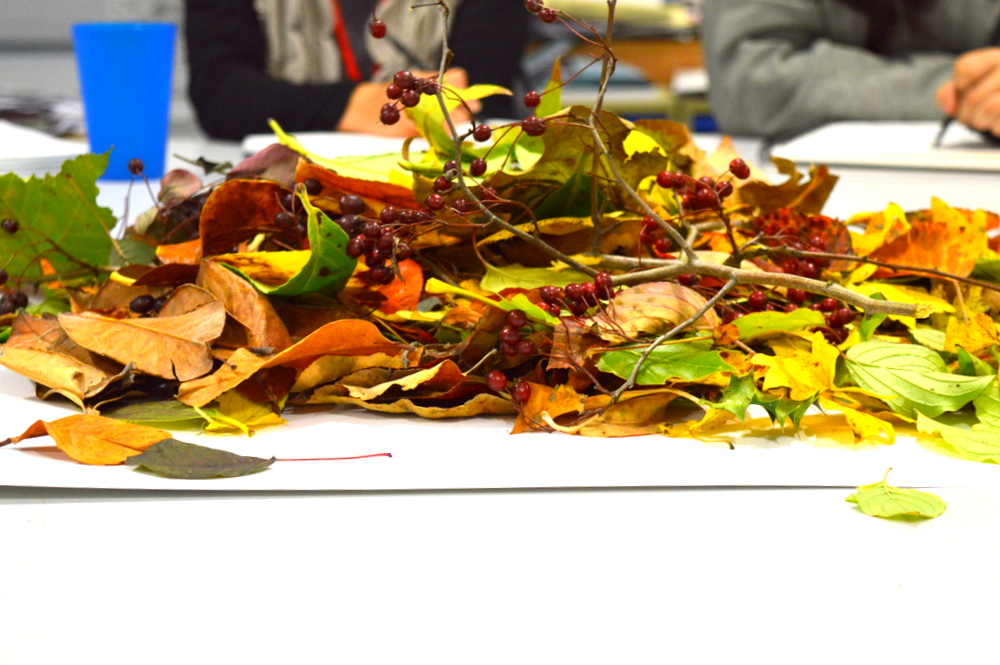 Continuous Line Drawing for Focusing the Mind and Being in the Here and Now
Students were invited to look at the pile of leaves and berries in front of them and just take a few seconds to guide their eyes on a journey around the mass of colour, texture and shape. They were then encouraged to pick up a pen or piece of graphite, and allowing their eyes to continue to journey across the leaves, to let a line follow their gaze on the paper in front of them.
They were encouraged to keep looking at the leaves and not at the drawing.
Just to feel in the present and with the subject in front of them.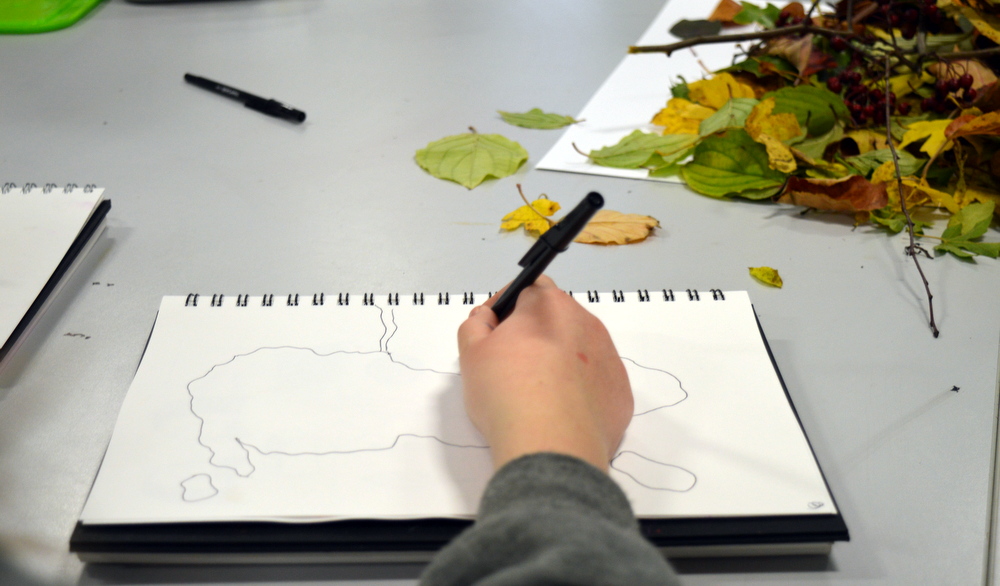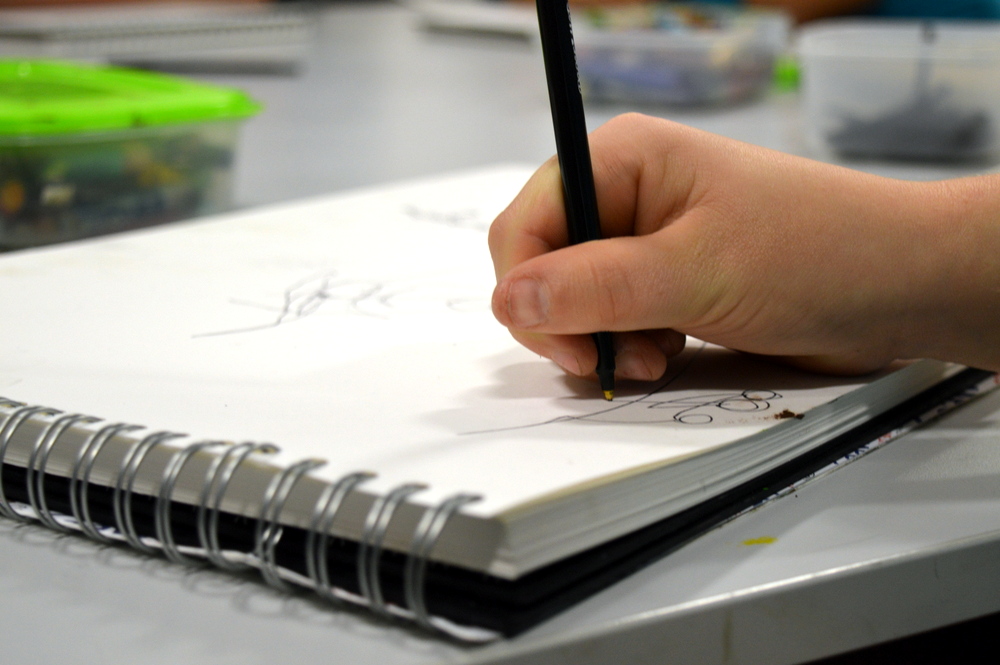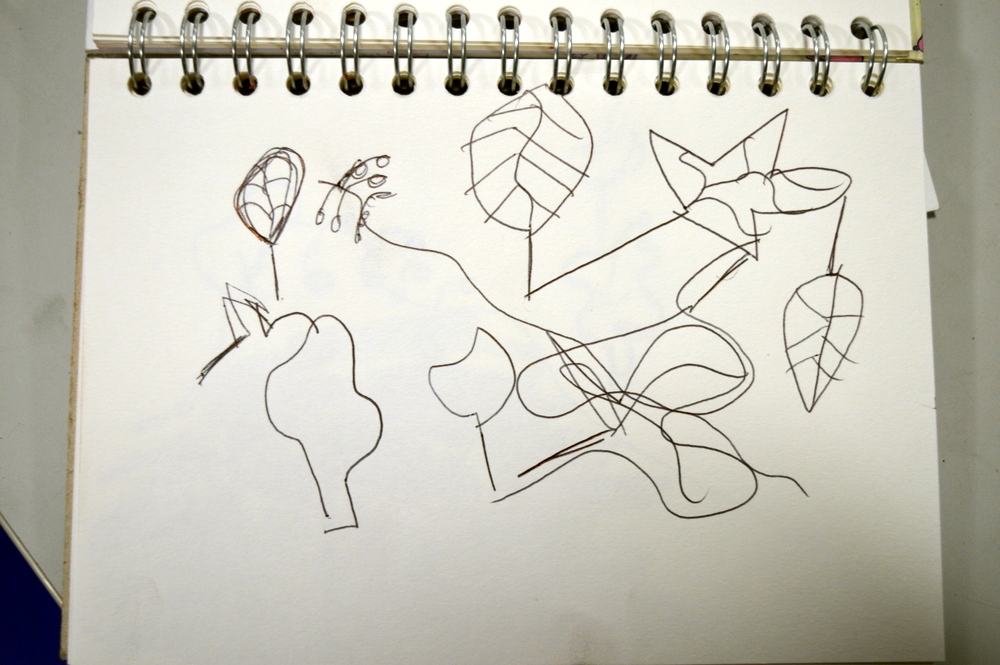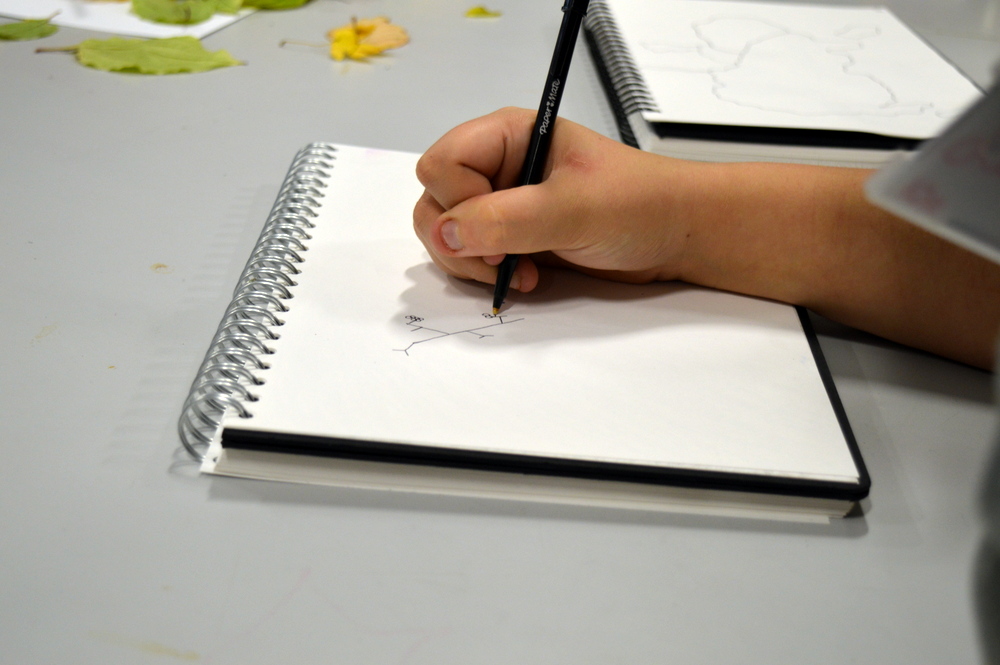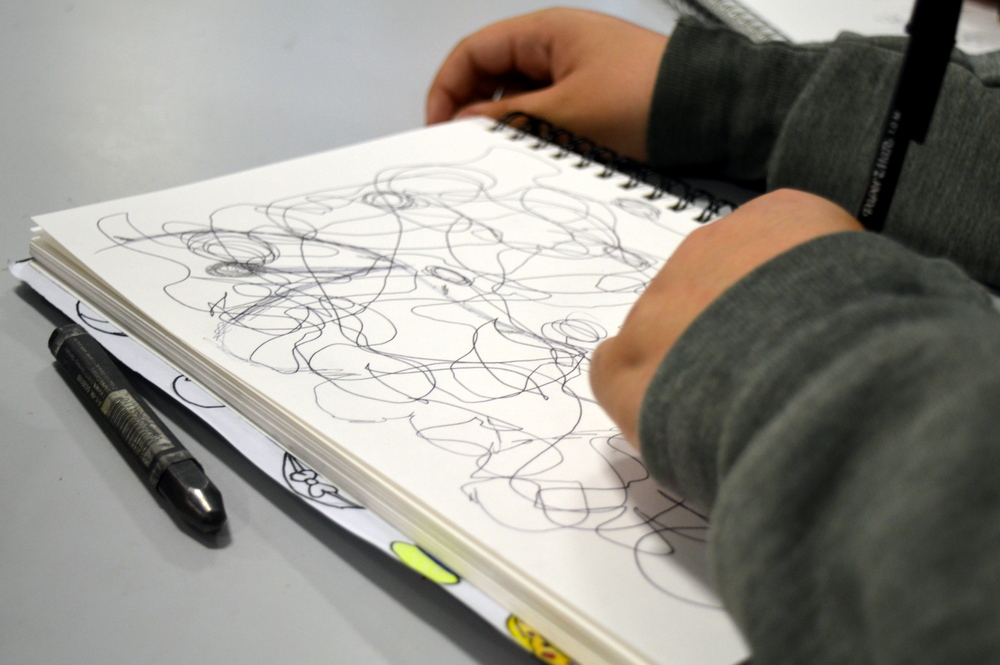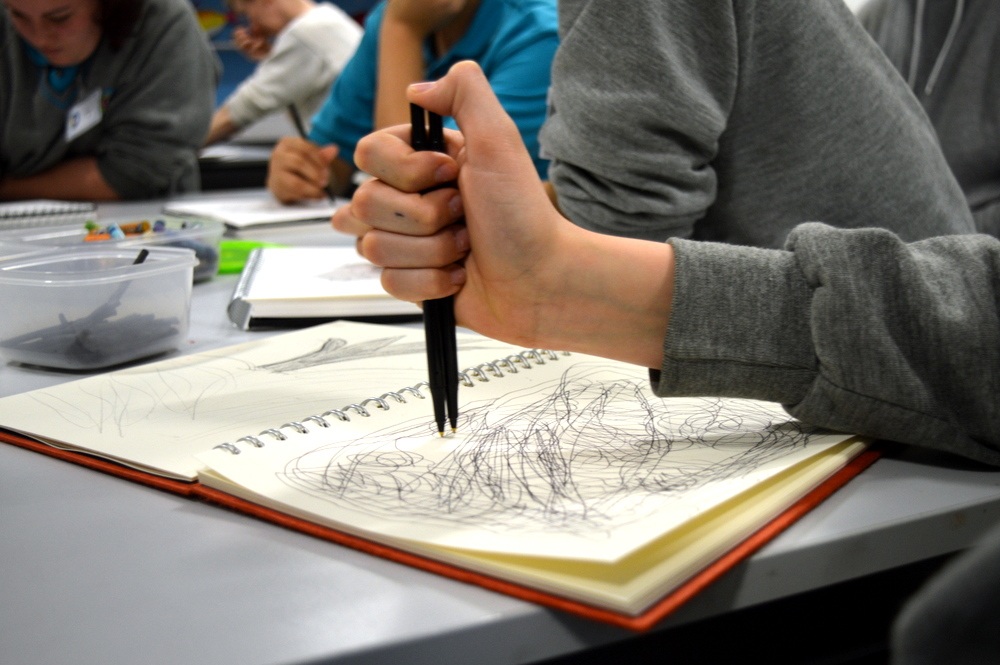 Finding the Rhythm of Drawing with Breath
Students were invited to look at the pile of leaves and observe the shapes in front of them.
Then, in the time it took to take one inhalation and one exhalation, to draw a shape and then to find a rhythm of breaths and line making to build a drawing.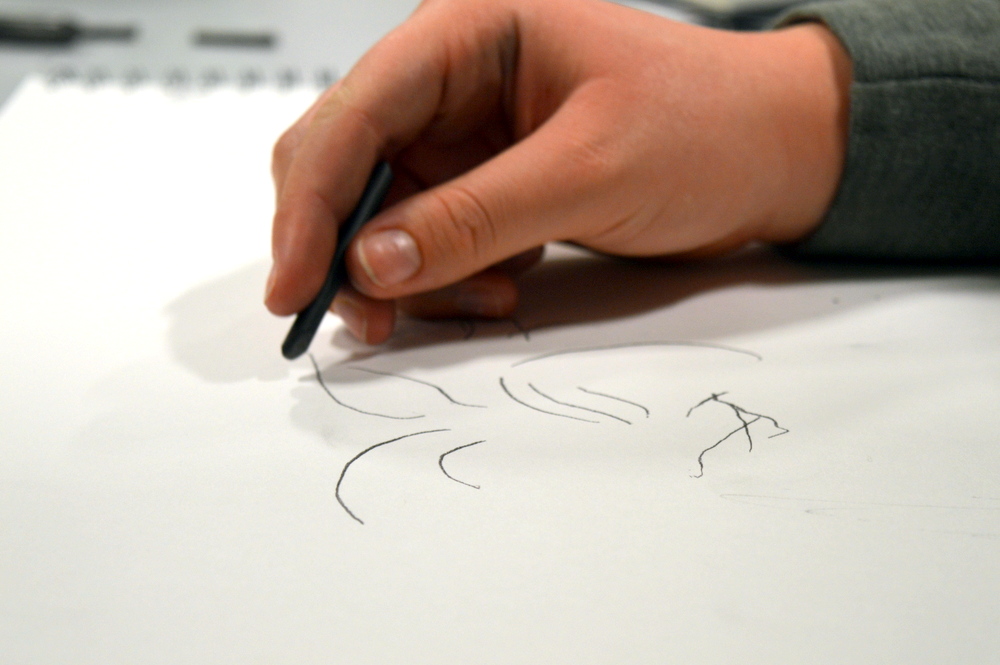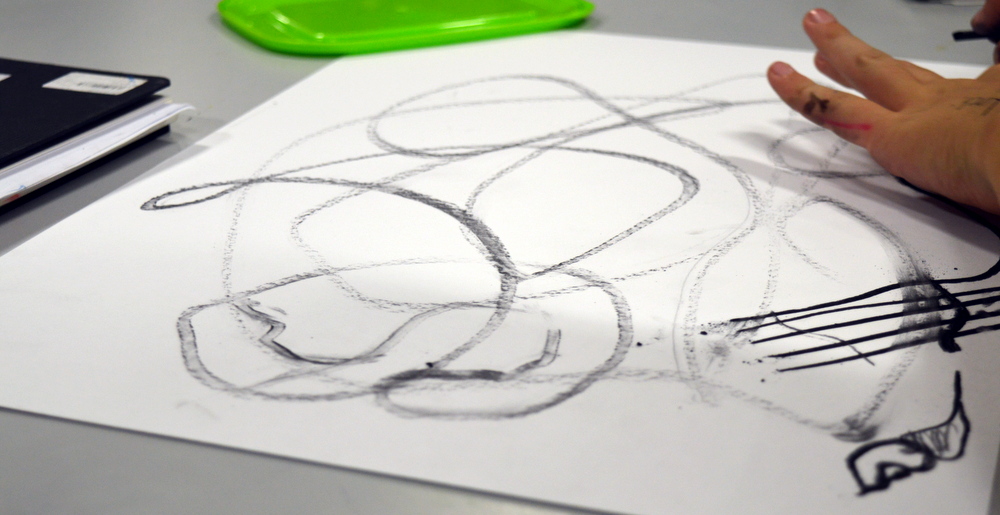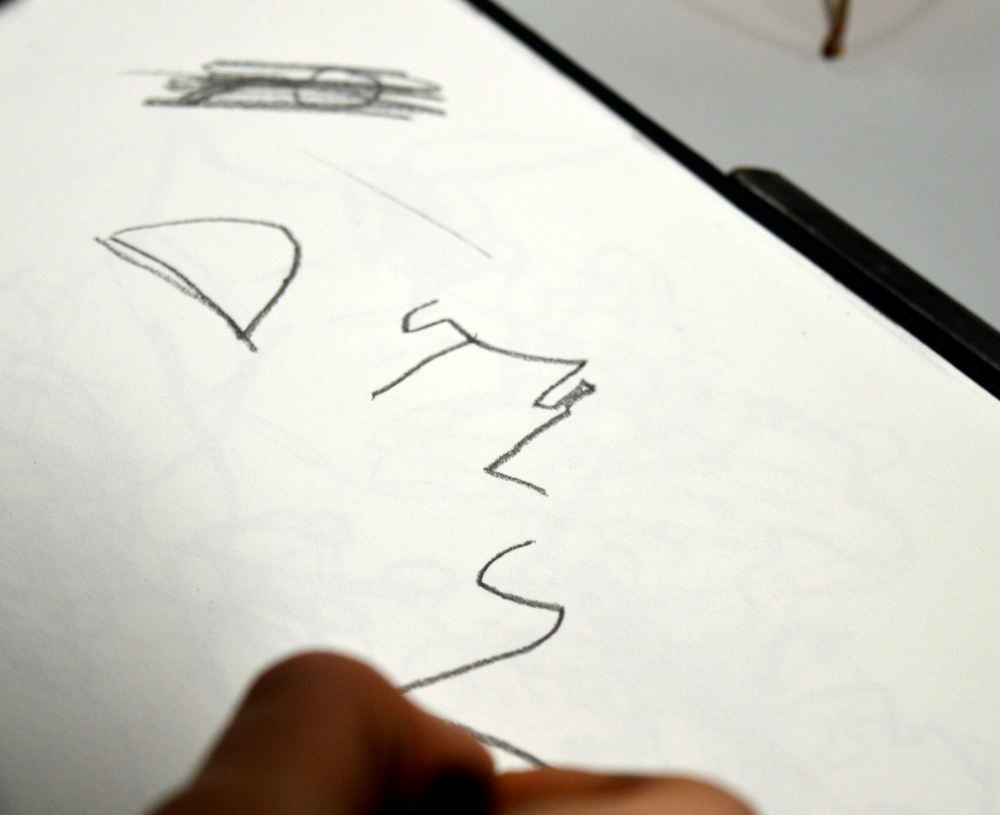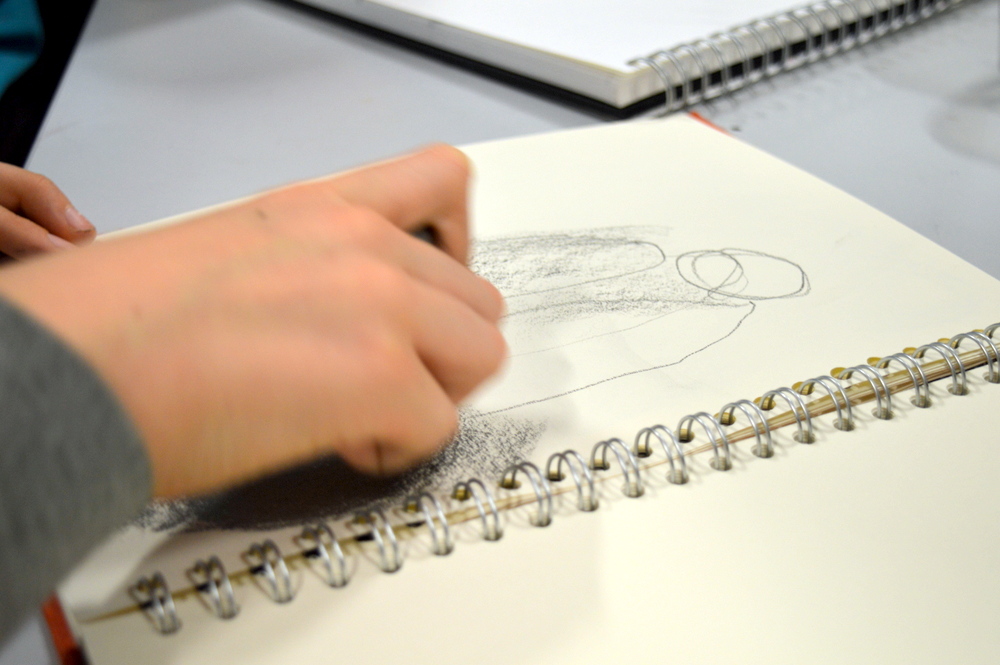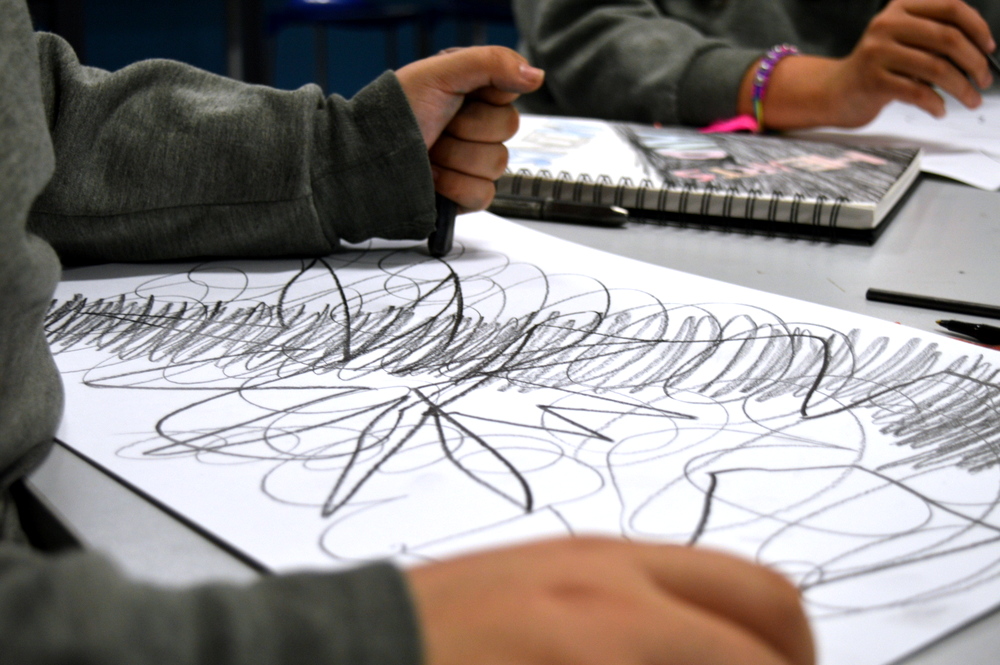 Building a Drawing by Looking at the Shapes In-Between Things
Again, requiring some concentration and being in the here and now, drawing the spaces in-between, rather than the object itself, is a way of focusing the mind on the drawing process and being in the here and now. A bit like constructing a drawing in blocks.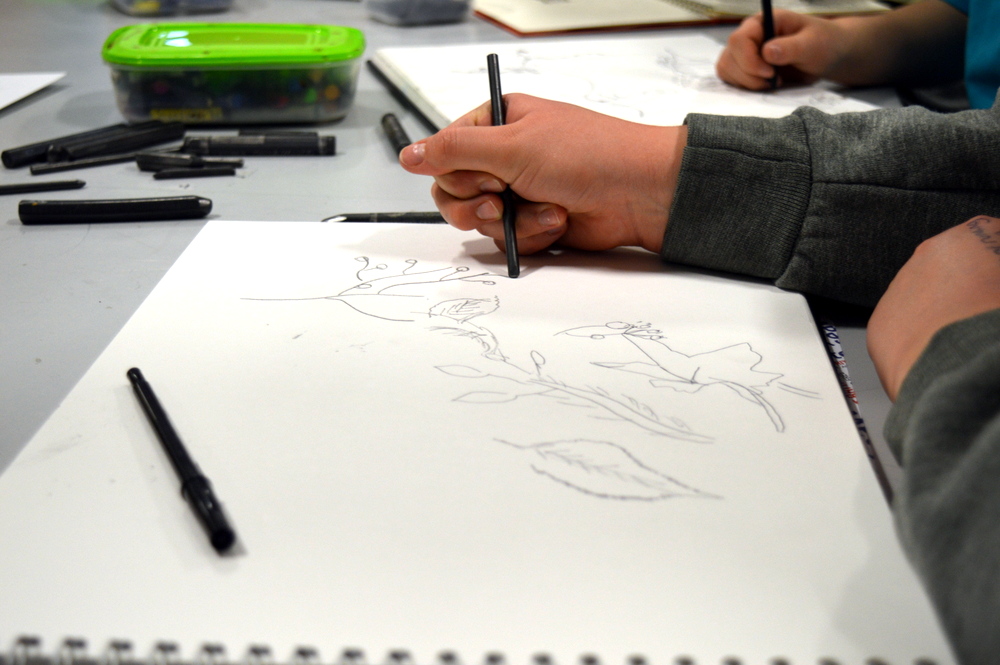 Still looking at the spaces between the leaves (negative spaces), students were also encouraged to build the drawing by blacking out dark areas and scribbling them out on the white paper.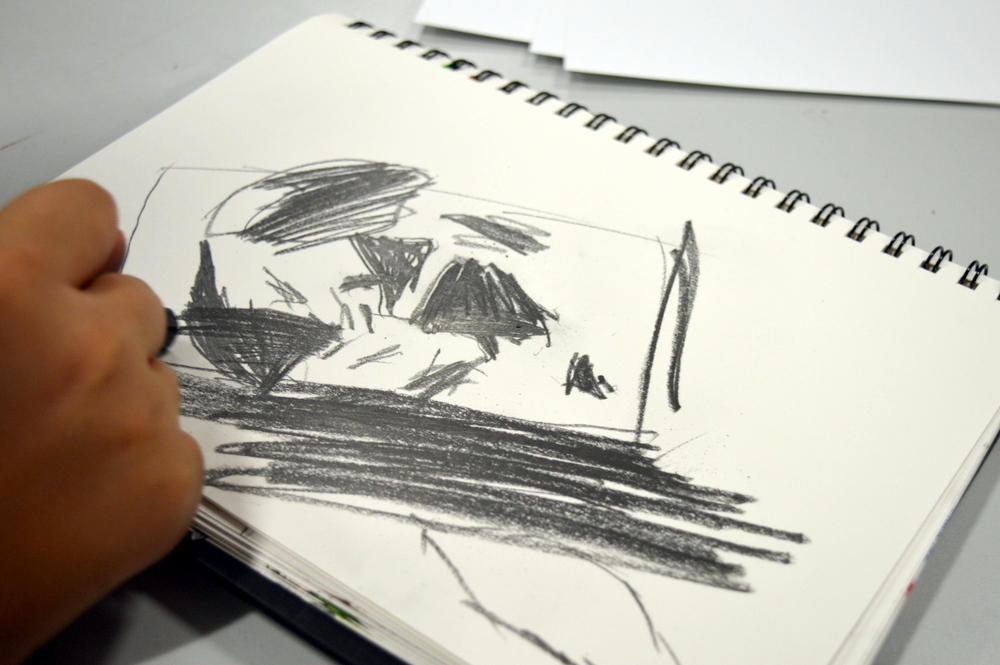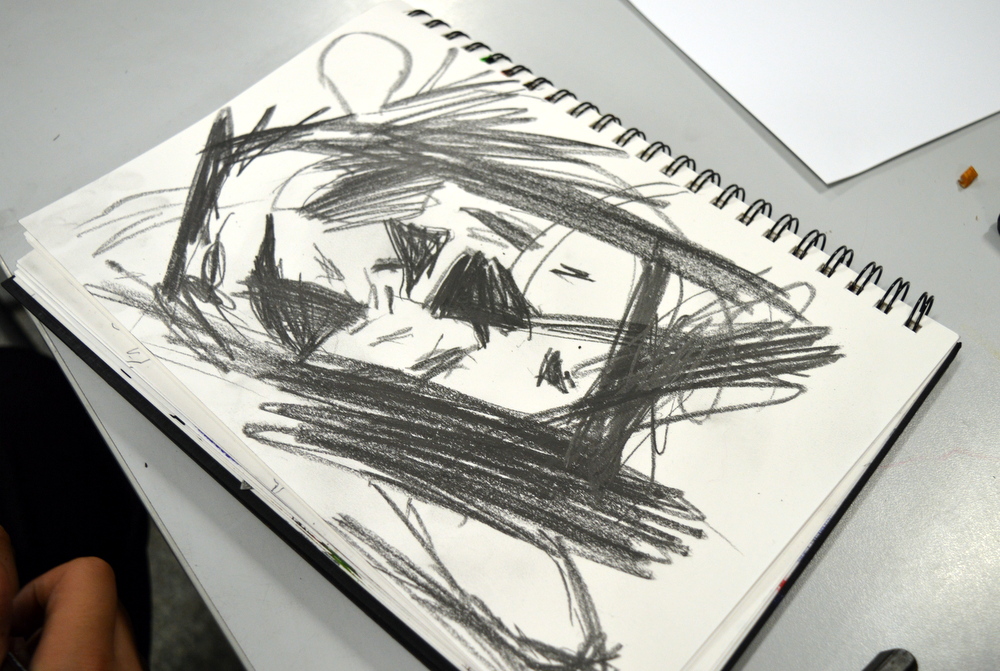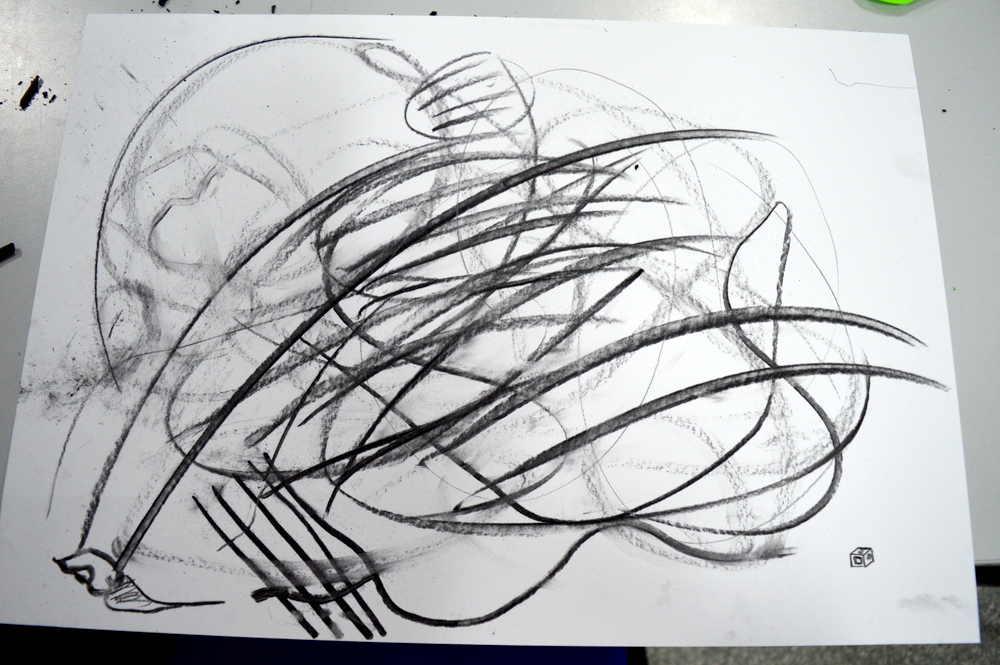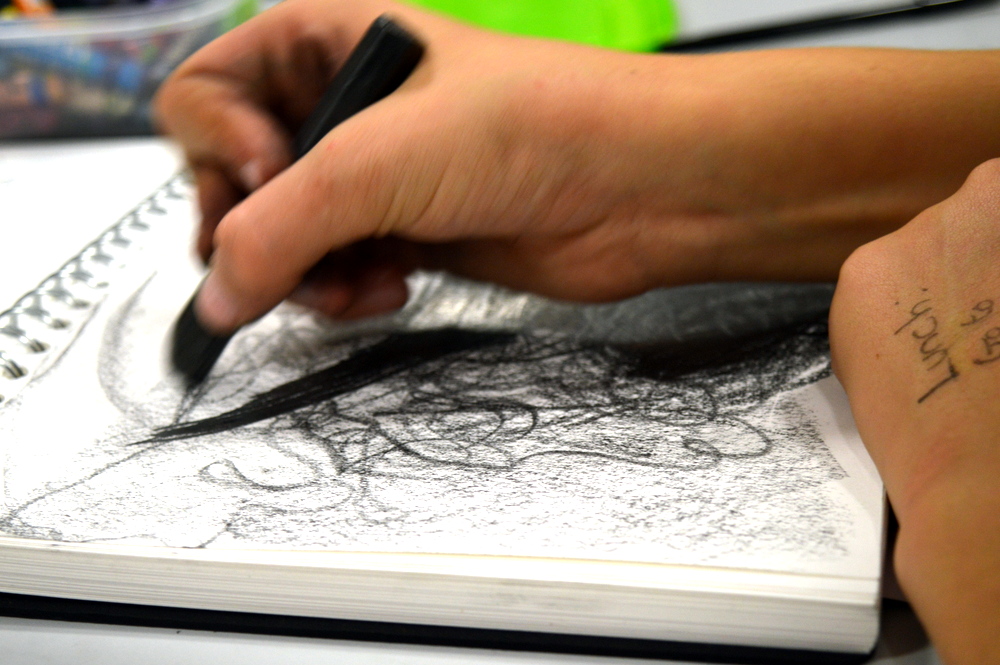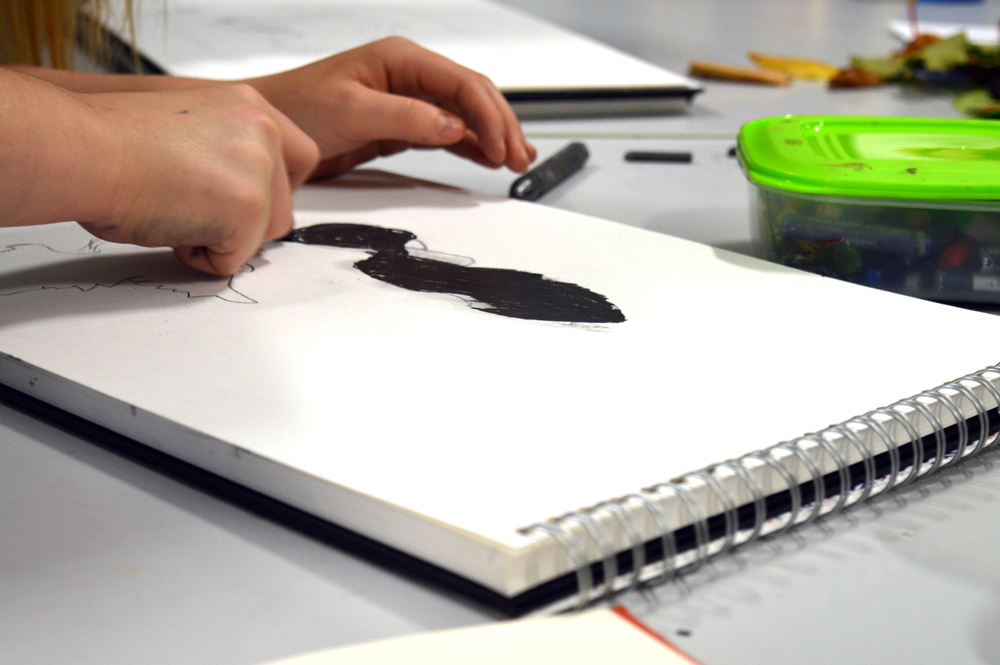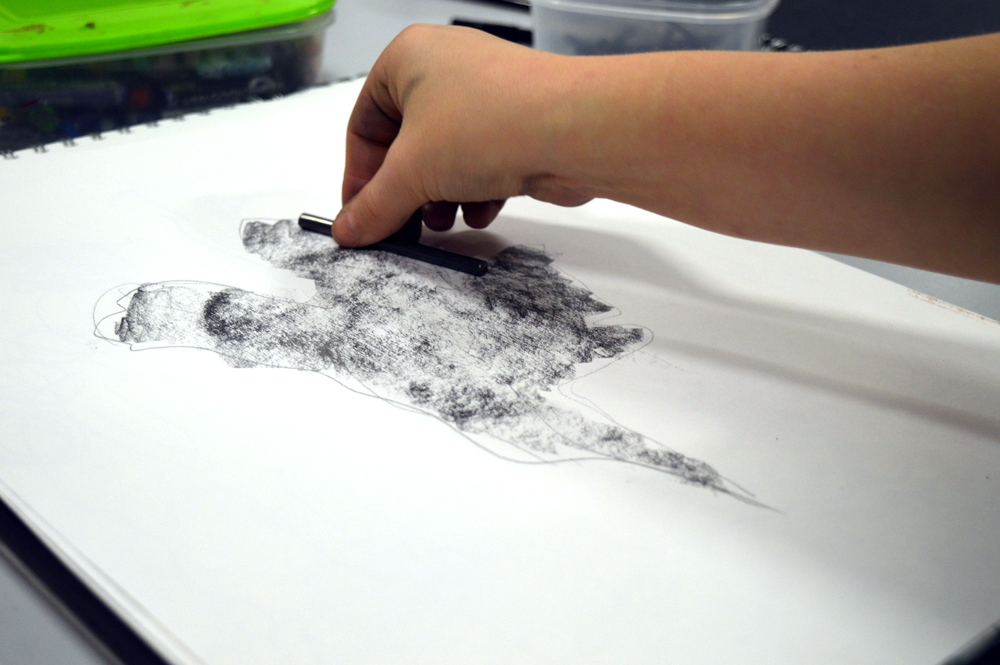 Given all of these tools; continuous line drawing, drawing to the rhythm of a breath, building a drawing in negative space, students were now encouraged to take what they wanted out of the exercises and build their own drawings.
Also to use the drawing medium of their own choice.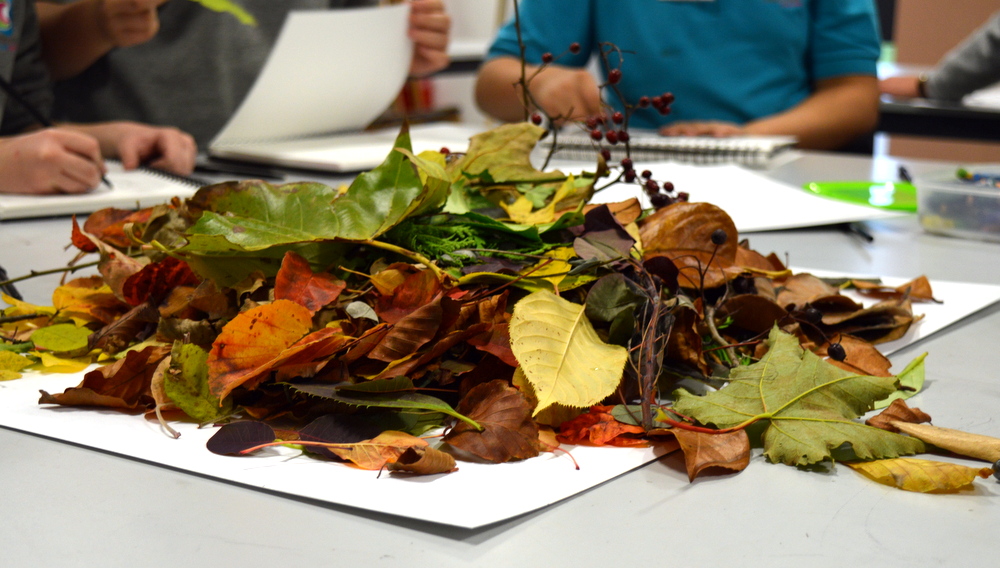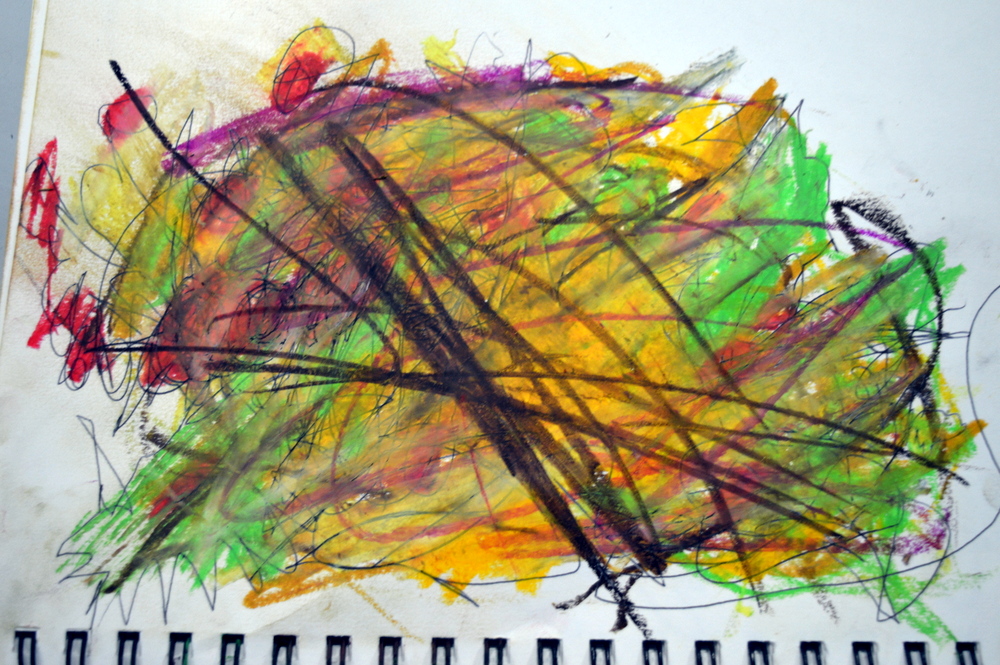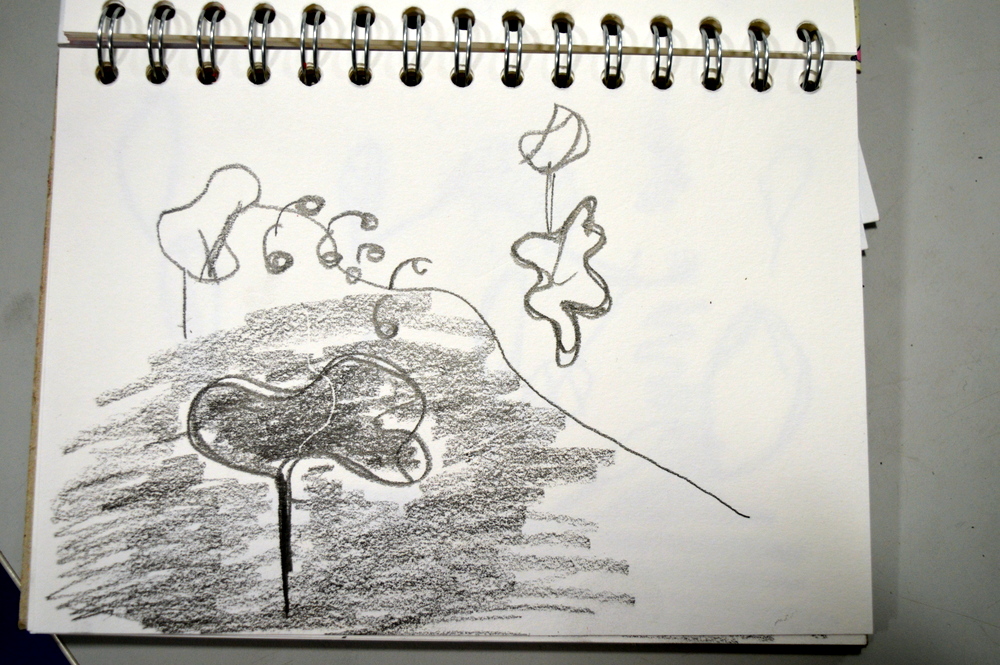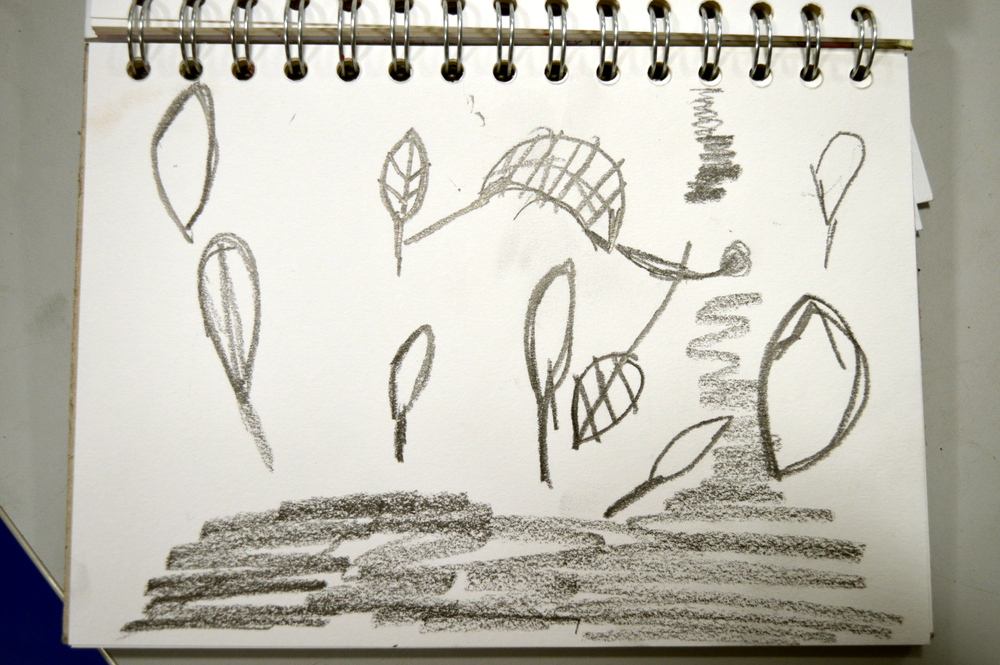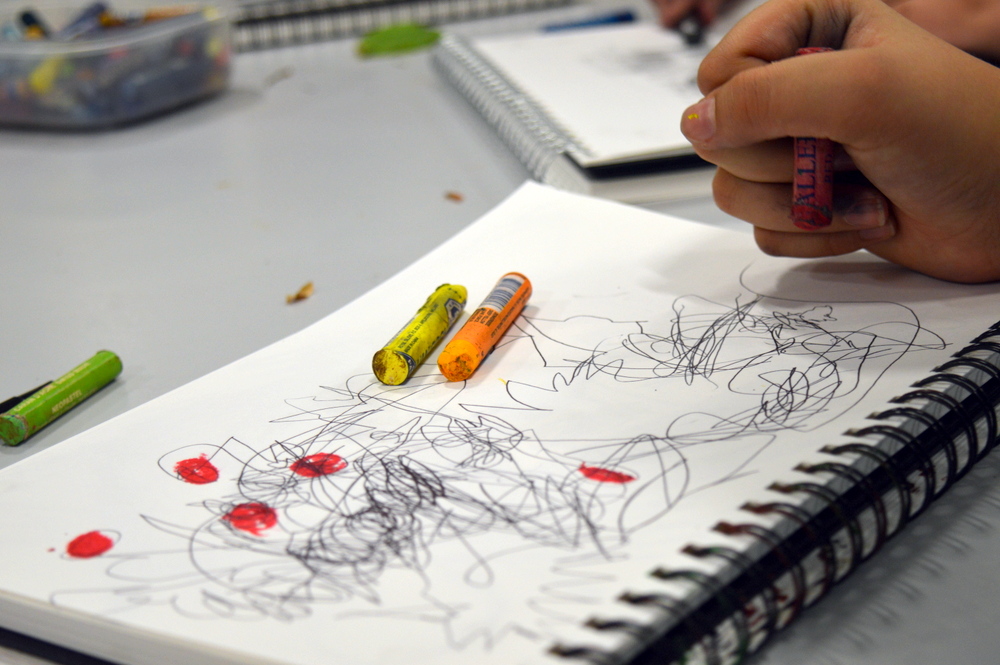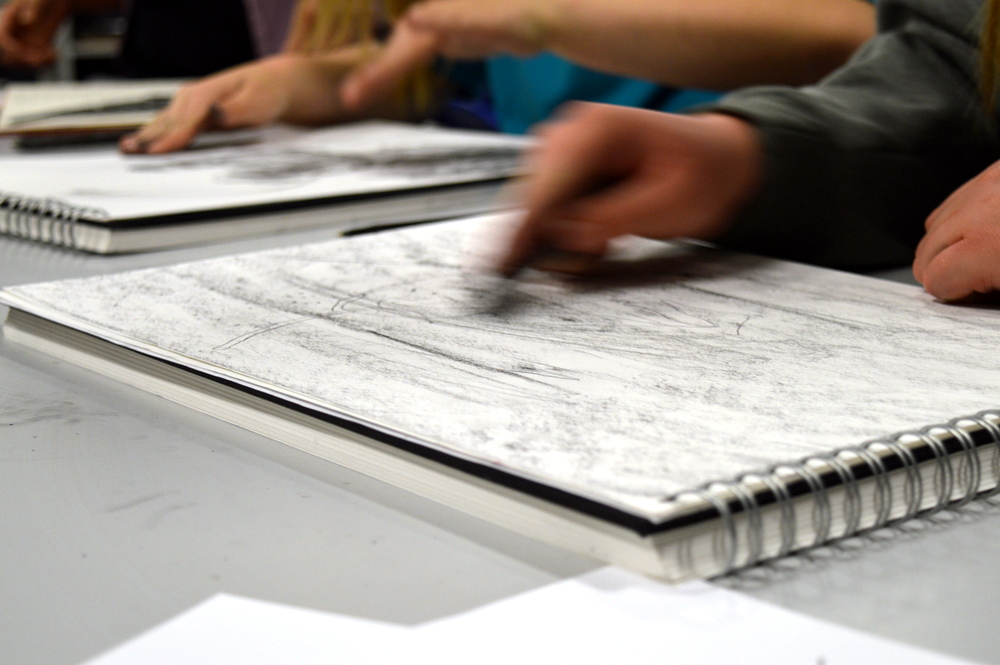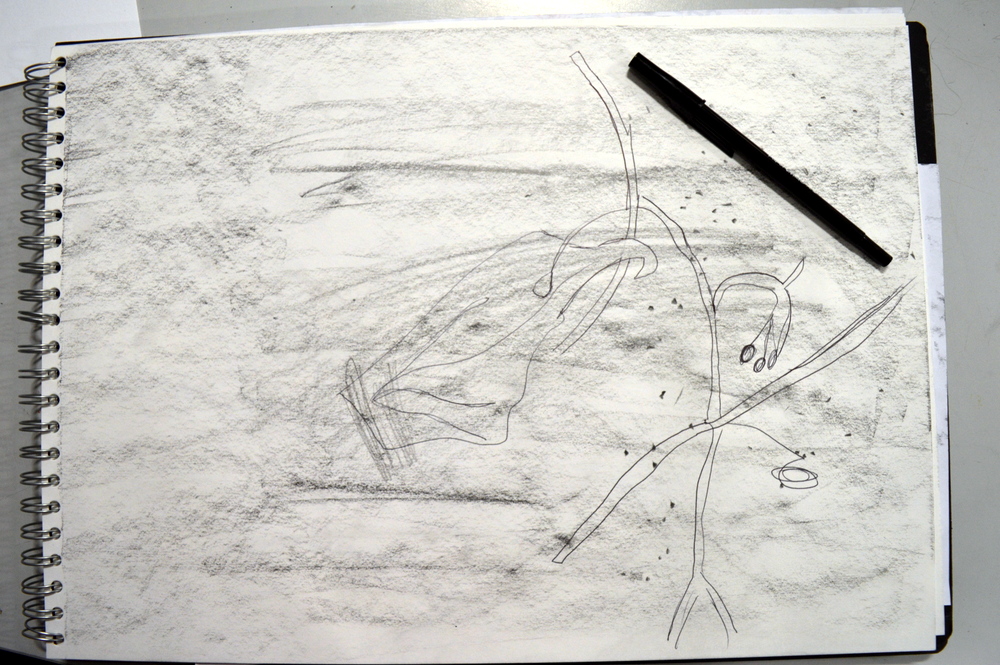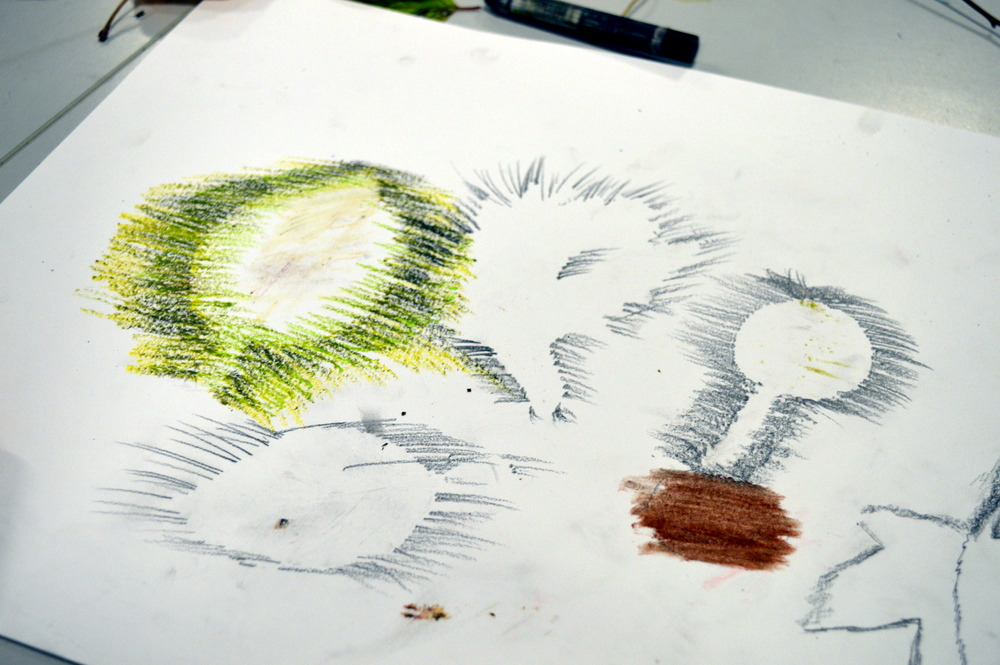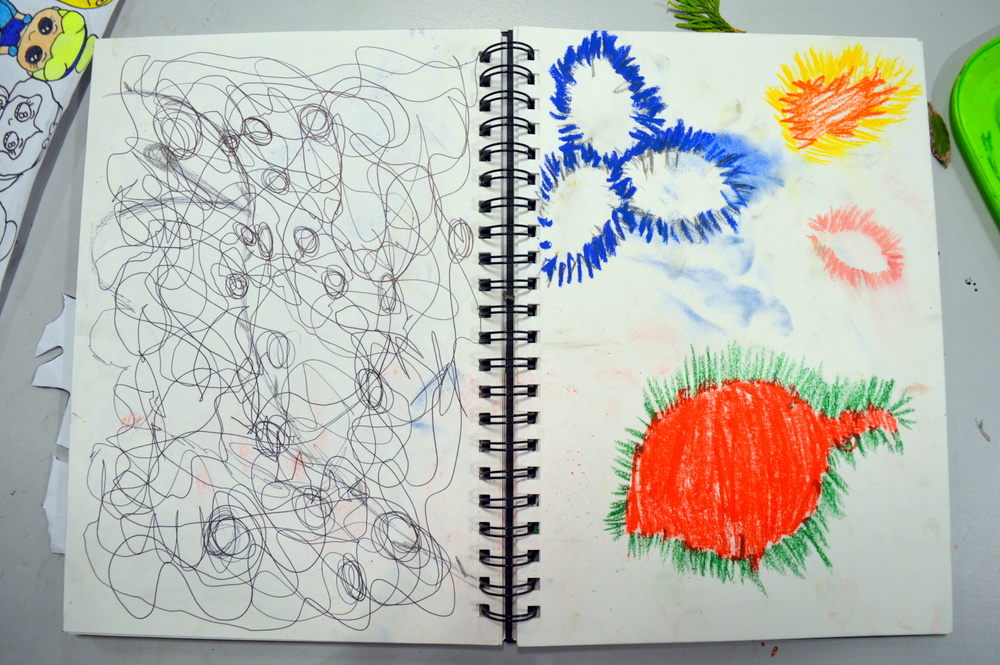 ---
Reflections by Yael Pilowsky Bankirer
"How can you draw what isn't there?" One of the students asked as they were encouraged to sketch the cavities and shades of the colourful pile of leaves. After a long break, we met the students for a session inspired by the transformative views we all encounter outside these days: the falling leaves, the changing colours, the darkness and cold weather, landscapes that announce death in nature. Bearing in mind the three weeks that has passed since we last visited the school, we made an attempt to touch on things that we began in our previous sessions using natural material.
Students were gradually and sensitively taught to look differently at the pile of leaves in front of them, to squint their eyes and breath in a rhythm that will help them draw not what is seen but what is hidden – the shades and contours, outline and curves.
Learning to express more than what we see added to the session a meditative quality. We were all sitting around a large table and Sheila guided us with instructions on how to approach what we see in front of us in a different way. Students experimented with charcoal and graphite, colours and paints and were taught to find their own rhythm into their drawing and to make their own sense of it. This was yet another tool in the growing map that will enable participants to express primary feelings that are beyond words and gaze.
---
Thanks
Many thanks for the young people on this course for so openly sharing their ideas and processes.
To Arts and Minds for commissioning, visioning and managing such important work.
To Cambourne Village College for hosting the project and supporting so wholeheartedly the principle behind the work.
To the spirit of collaboration that enables the documentation of these sessions by AccessArt and Yael Pilowsky Bankirer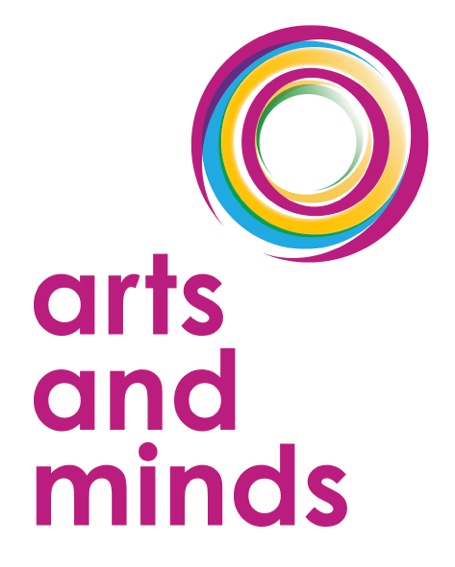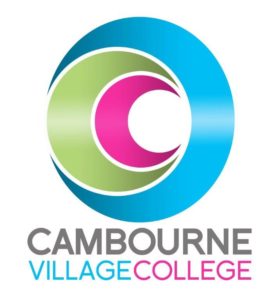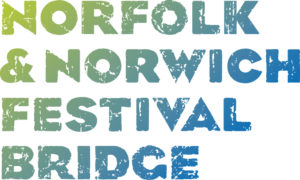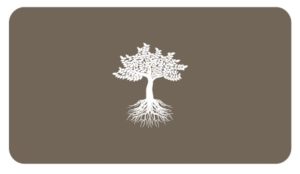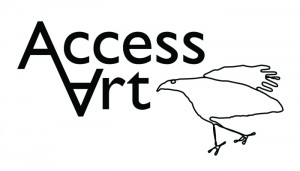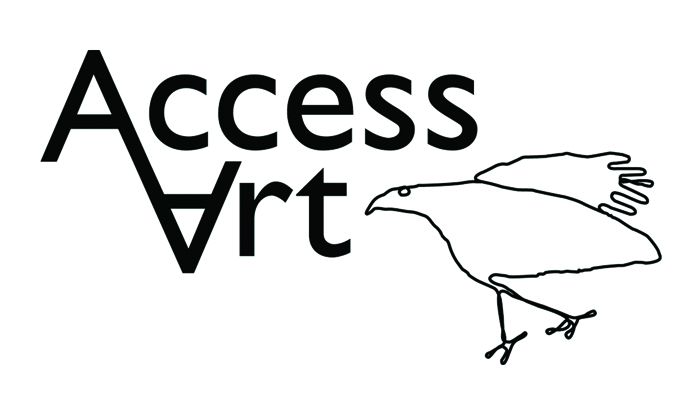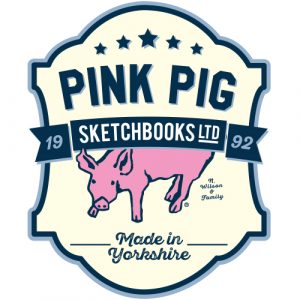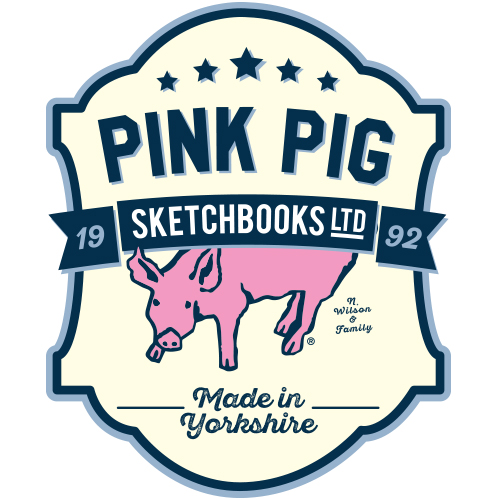 Add to favorites