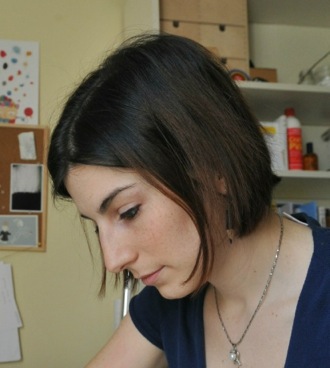 Aurora Cacciapuoti
Aurora was born in Sardinia, Italy and now lives in Cambridge, where she is attending the MA in children's book illustration at Cambridge School of Art.
Aurora has traveled extensively and lived in Milan, where she studied psychology and theatre, in Bologna where she trained to be an art psychotherapist, and then Edinburgh where she was member of Edinburgh Printmakers and learned to screen print.
At present, her time is spent working as a freelance illustrator and leading creative workshops.
Several of Aurora's children's books have been published and she illustrates for magazines in UK, Brazil and Italy.