By James Grimditch.
In this case study post, HLTA James Grimditch from Brooklands Farm Primary School shares with us how AccessArt's resources support the school's delivery of a rich and varied visual arts curriculum.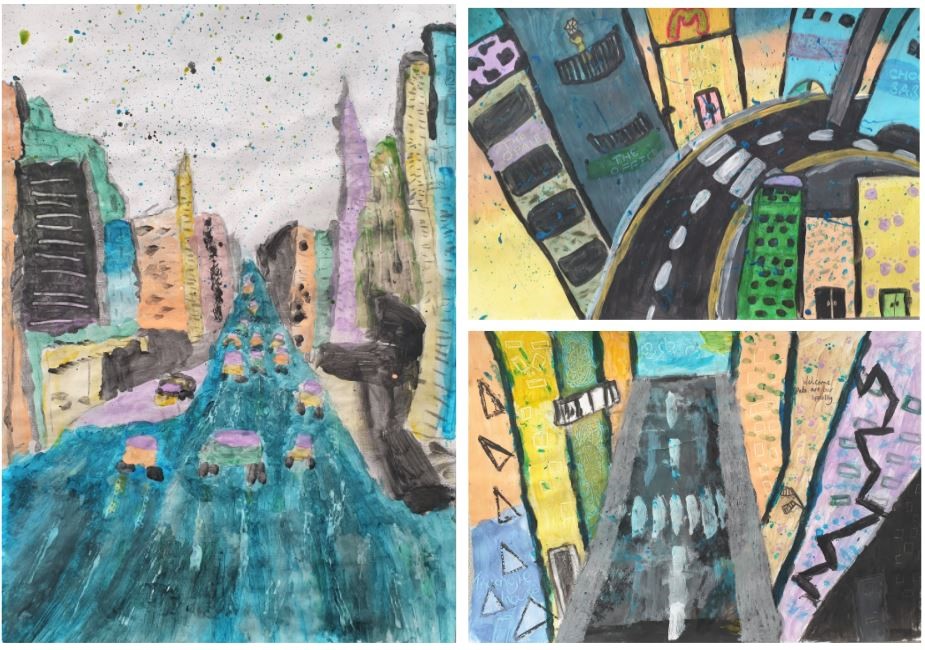 Over the last few years our school has had a complete restructuring of its Art curriculum. During this time we have undertaken a rigorous search for valuable and trusted resources that would compliment our planning and suit the needs of our children. Having discovered AccessArt in 2019, we were really excited to start exploring some of the online material that it offered. We found that many of the activities linked directly with some of our chosen projects as well as including further reading and step by step instructions for teachers. Today we continue to use AccessArt more than ever.
Stop and Sketch
The CPD and staff training opportunities that AcessArt offers have been essential when helping us develop ideas. We have taken elements from AccessArt's 'Sketchbook Journey' resources to help us build a new drawing curriculum. Using the same strategies from the flipped learning environment we faced during lockdown, we have made 'Stop and Sketch' videos which have been embedded into our framework so that every child has weekly opportunities to develop their sketching skills. This has been supplemented with extra artist videos that show children how sketchbooks can be used, their importance when visualising ideas or even just a place that helps to record their thoughts.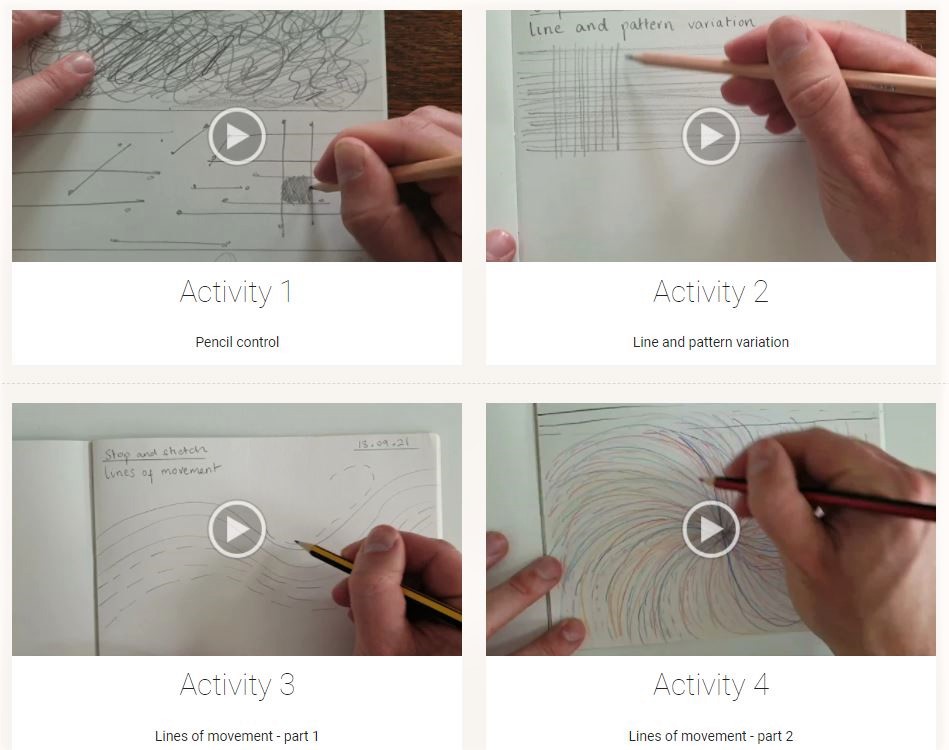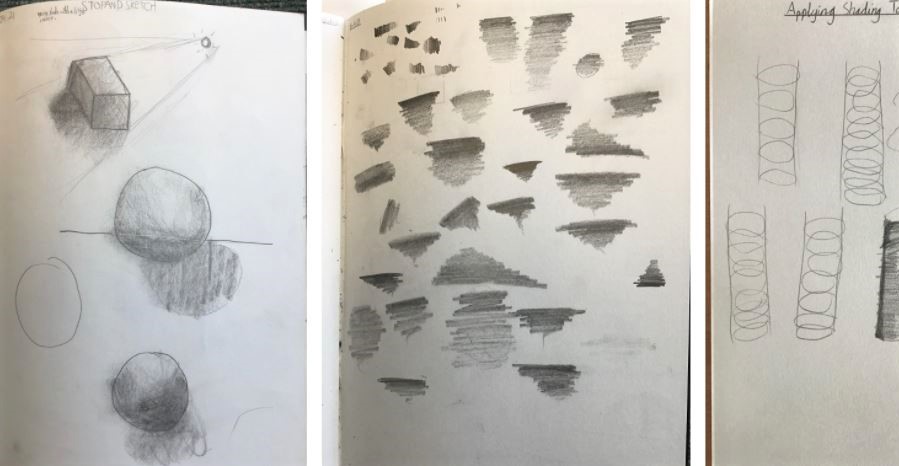 Anglo Saxons
Our year 5's have recently completed a subject enquiry about the Anglo Saxons. 'Sculptures with Personality, inspired by Anglo Saxon Houses' gave us the perfect way to start this project. In lesson 1, the children made speed drawings of huts, focusing on texture and how to get this across with their drawings. We combined this with a follow up lesson using clay and twigs to sculpt their own huts, working in trios. The photos and key messages provided by AccessArt gave really good indicators of outcomes and talking points for the lesson.
We took this a step further and made Indian ink drawings of the sculptures using feather quills that were inspired by the Ink Drawings: Making Drawing Tools and Mark Making activity. The children were absolutely thrilled with the variety of materials and master techniques that they learnt during this topic.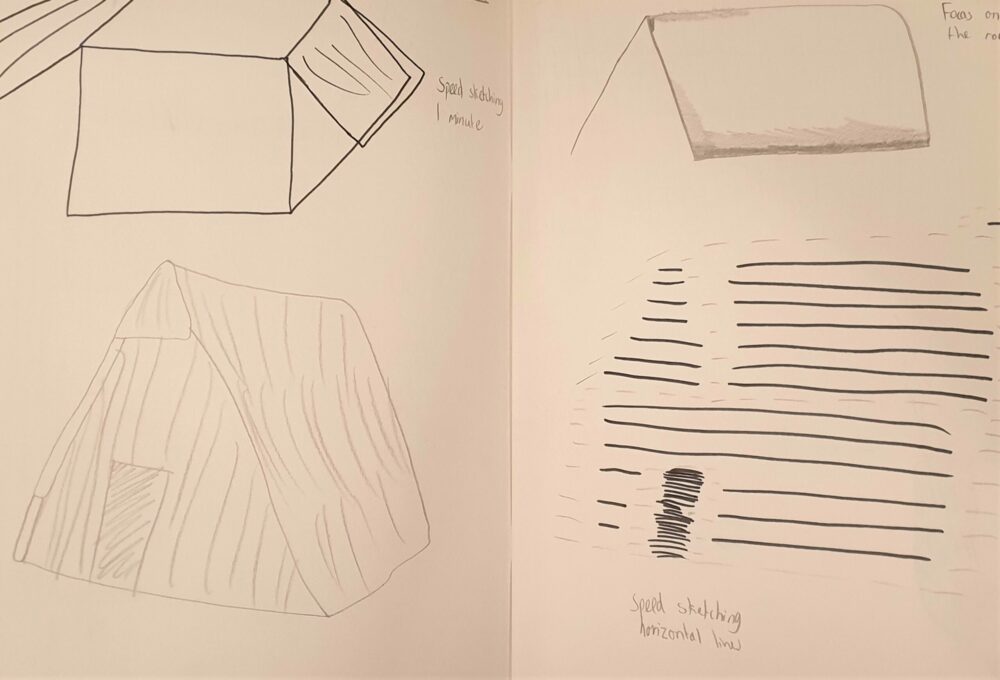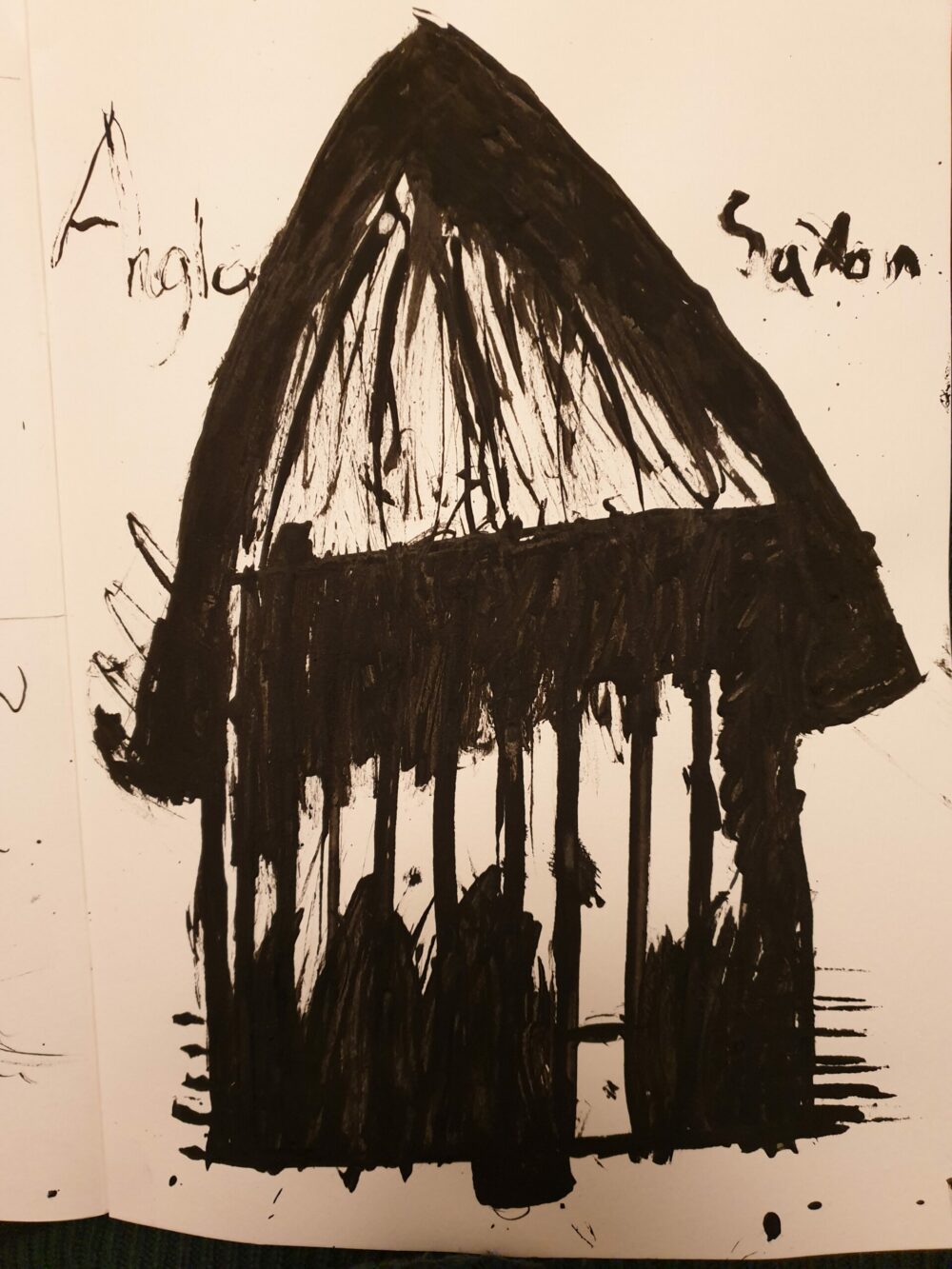 Urban Landscapes
Year 6 have been exploring the theme of 'Urban Landscapes' this term, which also links to their geography learning about settlements. To help ignite this unit, they have focused on the artist James Nairne and used the resources provided through The 40 Artist Educator Project. We found this resource particularly helpful as it provided time-lapse videos and step by step pictures which really helped the children to visualise the potential outcomes.
We accompanied these lessons with some outdoor plein air drawing activities from the Urban settings around the school, as well as doing a collage lesson inspired by the Collage Streets activity which showed Urban doorways. For their final piece the children produced paintings with an emphasis on building up layers over time, showing they could experiment with different brush techniques (as shown in the James Nairne resource) and reflecting on how to change or modify their work with feedback from their teacher and peers.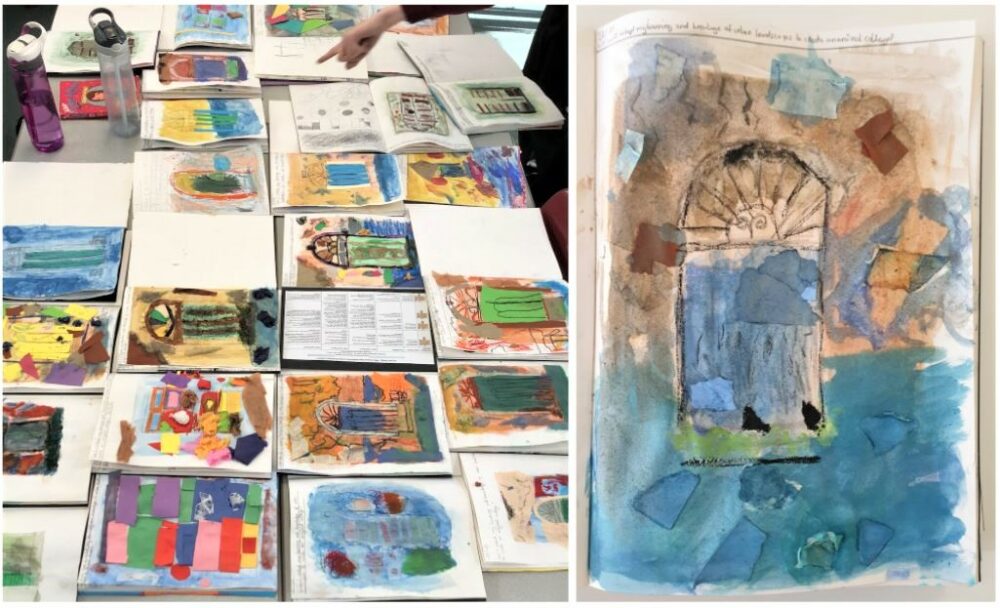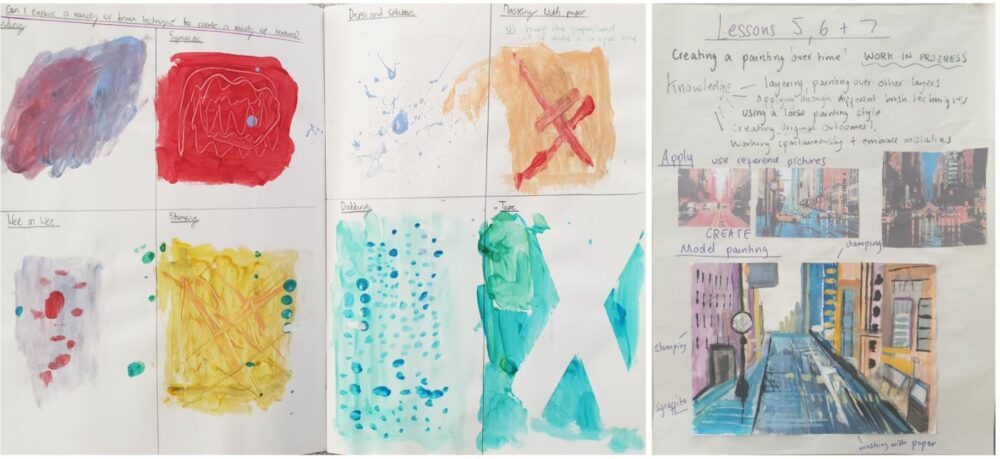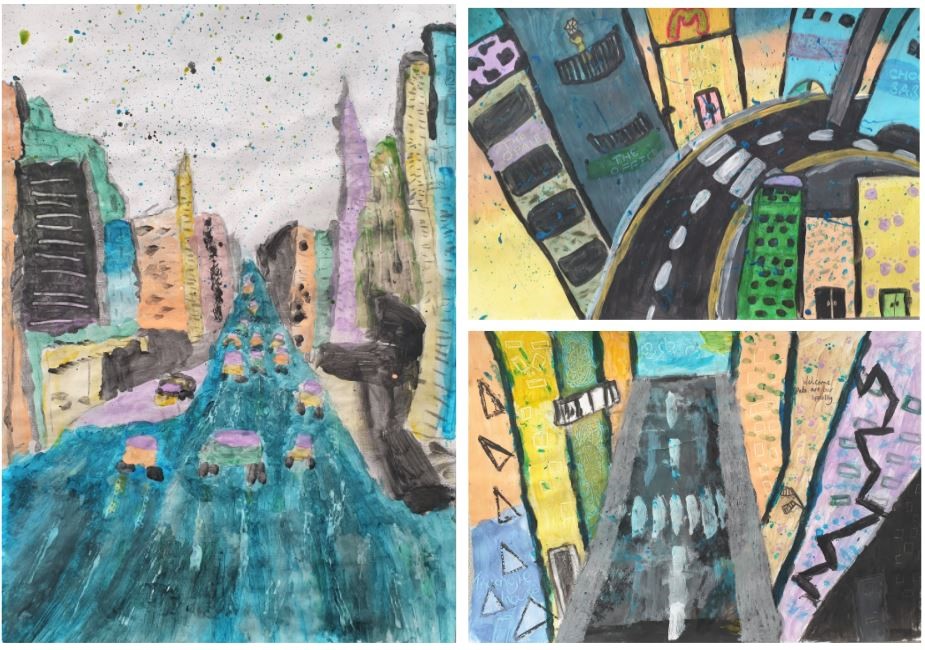 Mayan Art
Another resource that has resulted in some excellent outcomes, is the Graphic Inky Still Life! This is a great example of how we used part of a resource, and moulded it into something that worked for an unrelated topic. In the Autumn term our Year 6 project is about the Maya civilization. Using props and bought-in 'artefacts' we have been able to make observational drawings come to life by turning the ink drawings into 3D images that stand by themselves. This unit was again heavily scaffolded by the pictures and advice provided through the resource and we absolutely loved the children's results!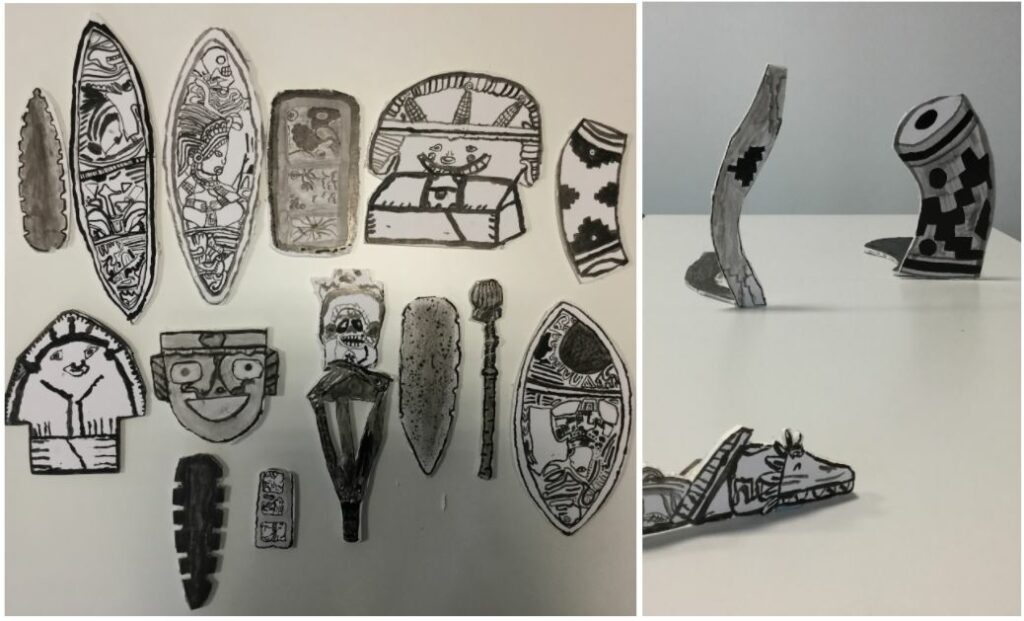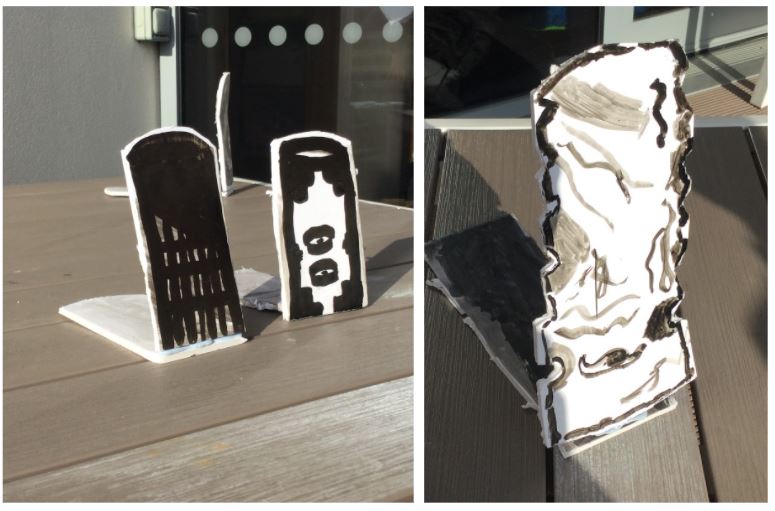 Access Art has been an incredible tool to support the Art learning at Brooklands Farm School. In the CPD that we attended, one key message that we took away is that Art is an opportunity to approach learning in a different way. The understanding of 'tacit knowledge', whereby the doing and exploring will eventually lead to knowledge, has been a refreshing realisation. Having the confidence to provide materials, develop starting points and then put these into practice in the classroom can certainly be a daunting task, but thankfully these
activities have had real success which we take lots of confidence from. We have also celebrated these outcomes with online galleries and displays around the school that continue to inspire children and staff alike. We look forward to using more and more AccessArt in the future!
---
This is a sample of a resource created by UK Charity AccessArt. We have over 1100 resources to help develop and inspire your creative thinking, practice and teaching.
AccessArt welcomes artists, educators, teachers and parents both in the UK and overseas.
We believe everyone has the right to be creative and by working together and sharing ideas we can enable everyone to reach their creative potential.
Add to favorites