With 'festivals of light' all around the Northern Hemisphere in November and December, teenagers at AccessArt's Experimental Drawing class had a fun time constructing giant lanterns out of withies and wet-strength tissue paper.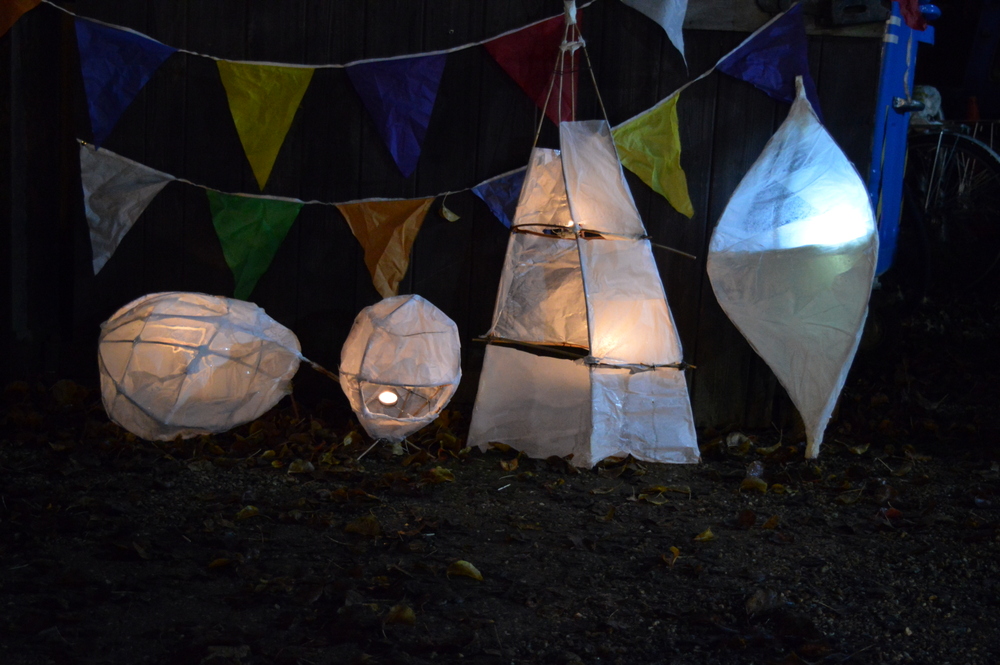 Each session was an hour and a quarter long and it took four weeks to make the lanterns. Students loved the challenge that working on a large scale gave them and the opportunity explore form and structure.
The final results were very pleasing and were enjoyed by parents and visitors to ArtWorks studios on the final session during a 'celebration event'.
---
Week One – Getting to Grips with the Materials and Construction
Materials and Tools:
Withies
Modelling Wire
Florist Wire
Masking Tape
A Selection of Pliers: for cutting wire (short nosed) and twisting wire (long nosed)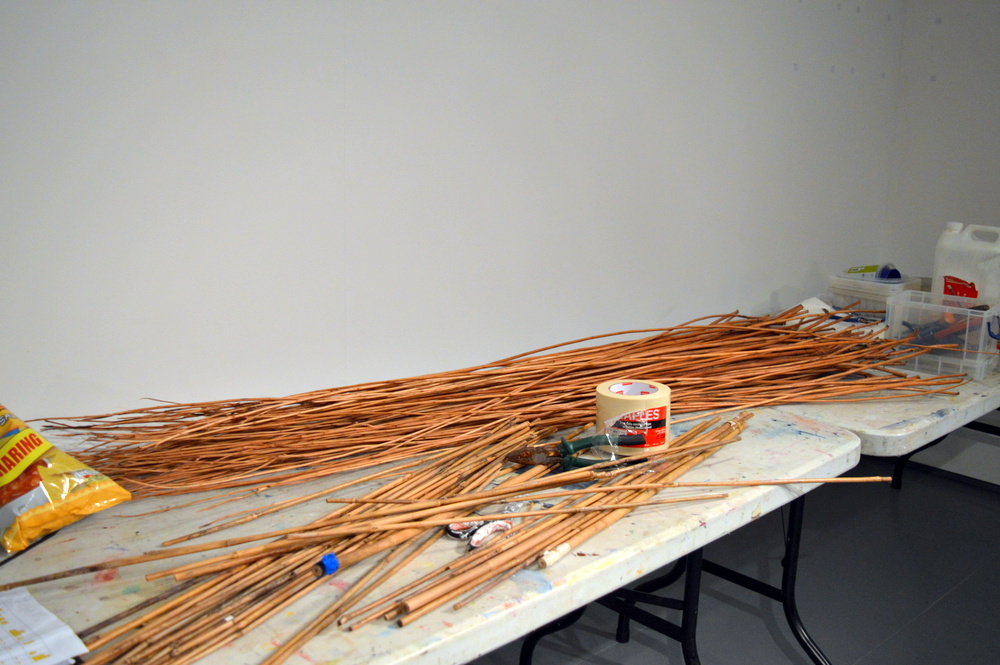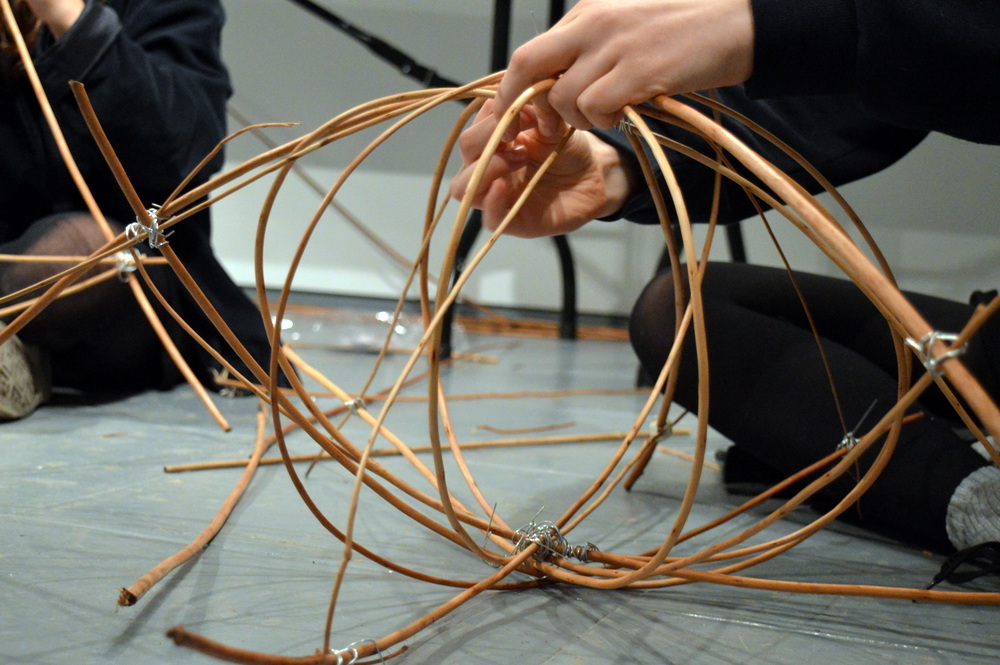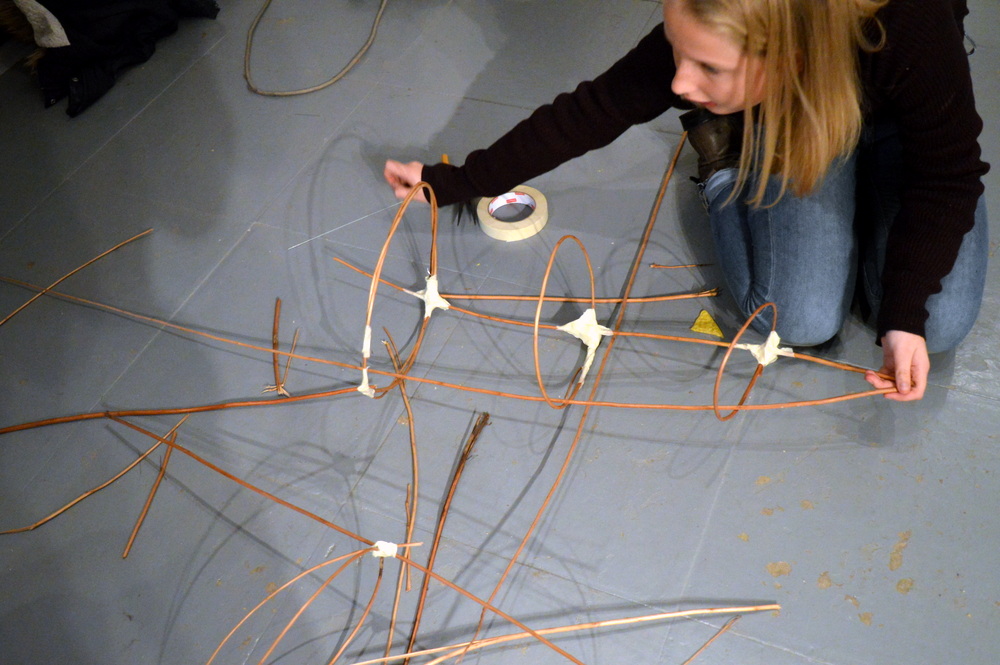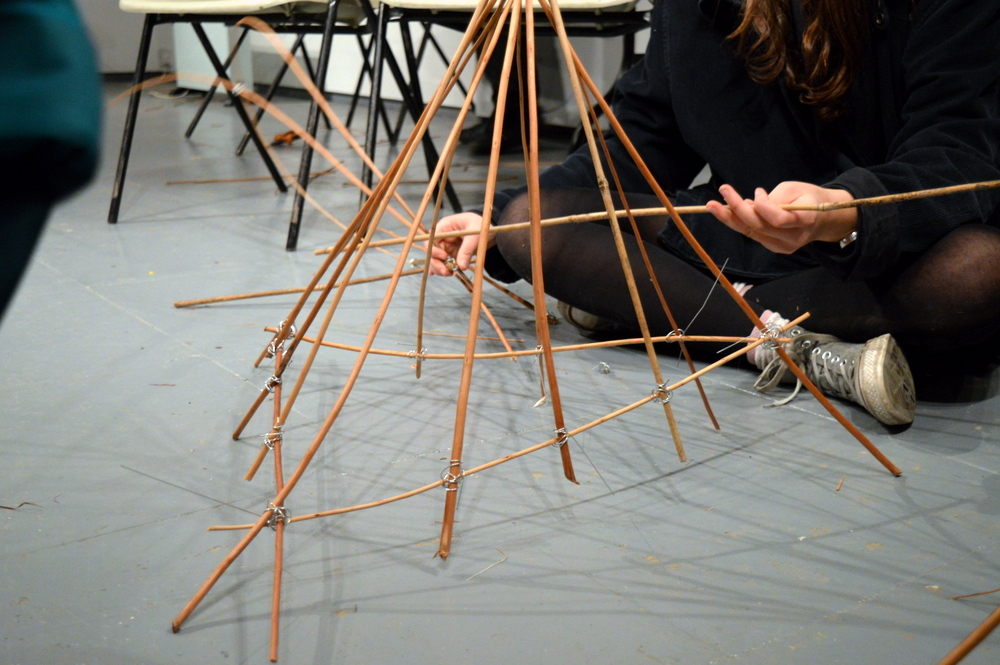 ---
Week Two – Growing the Constructions
This week's session was one of intense making with all the teenagers completely absorbed in the process of constructing sculptural structures.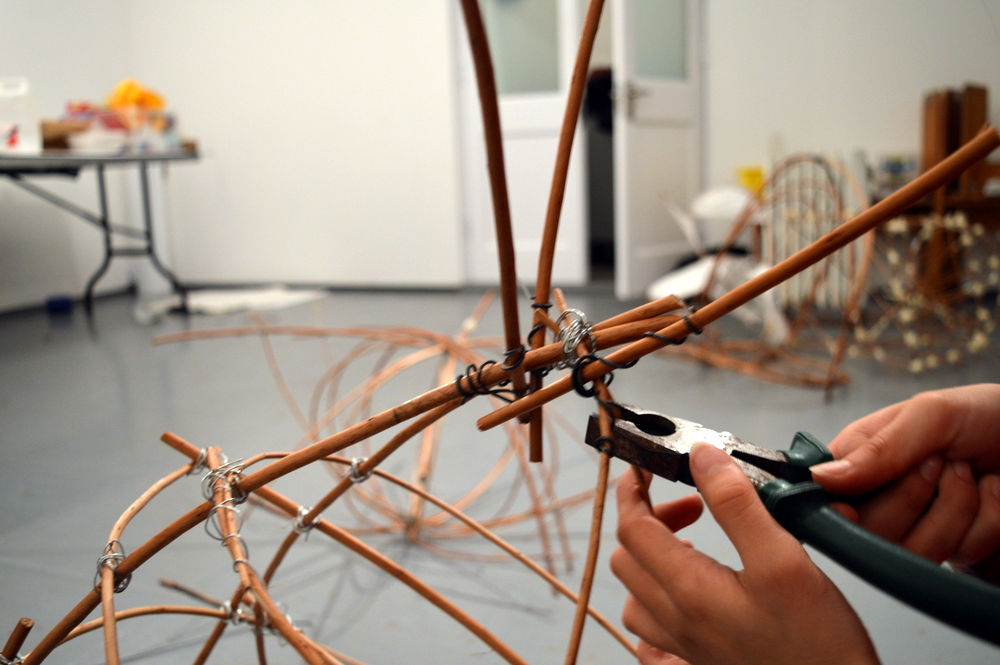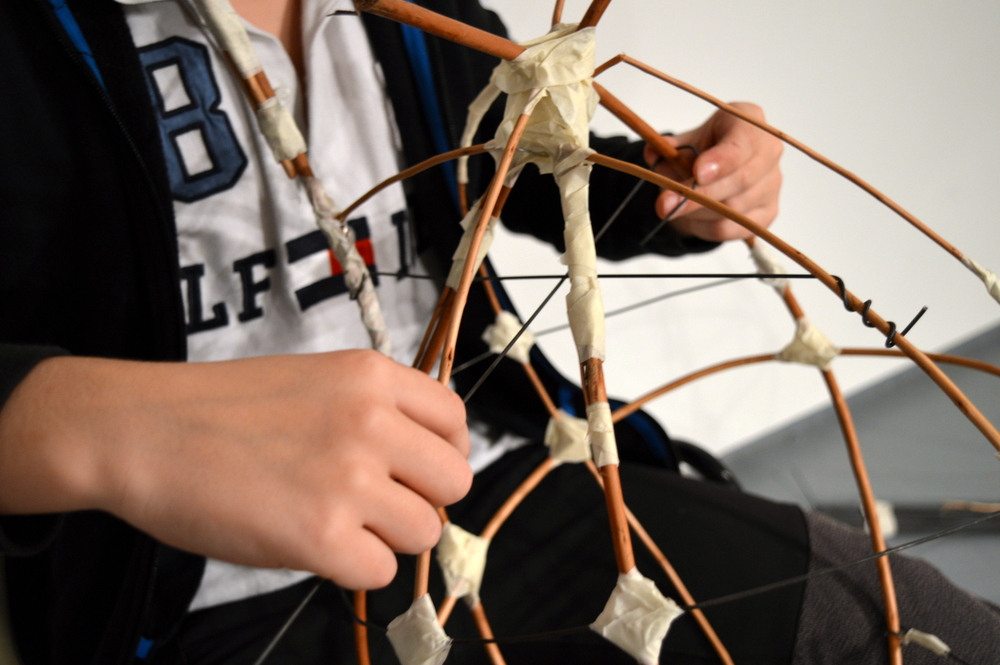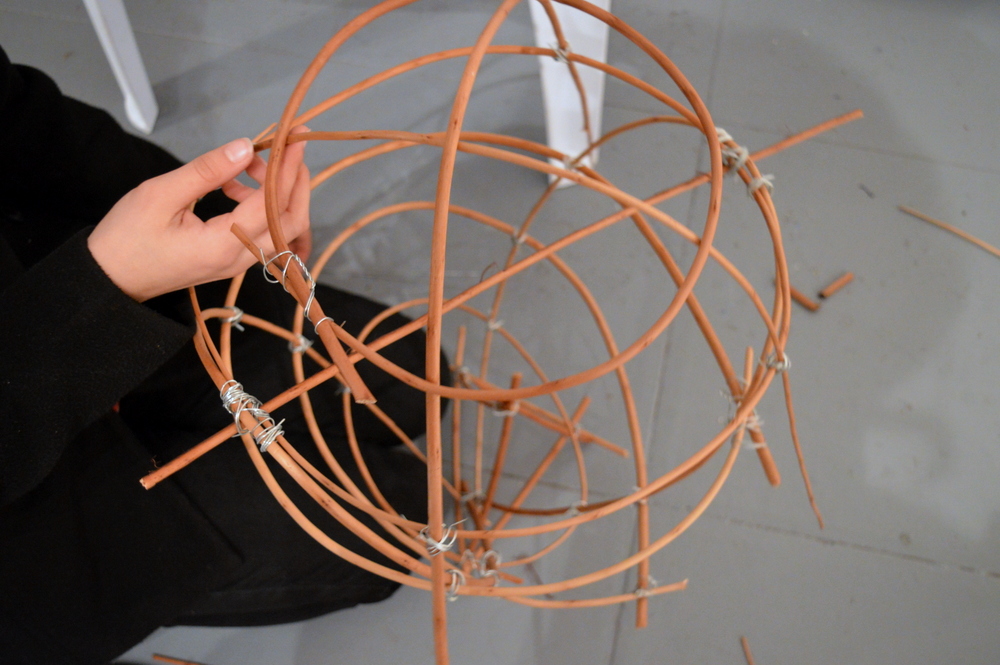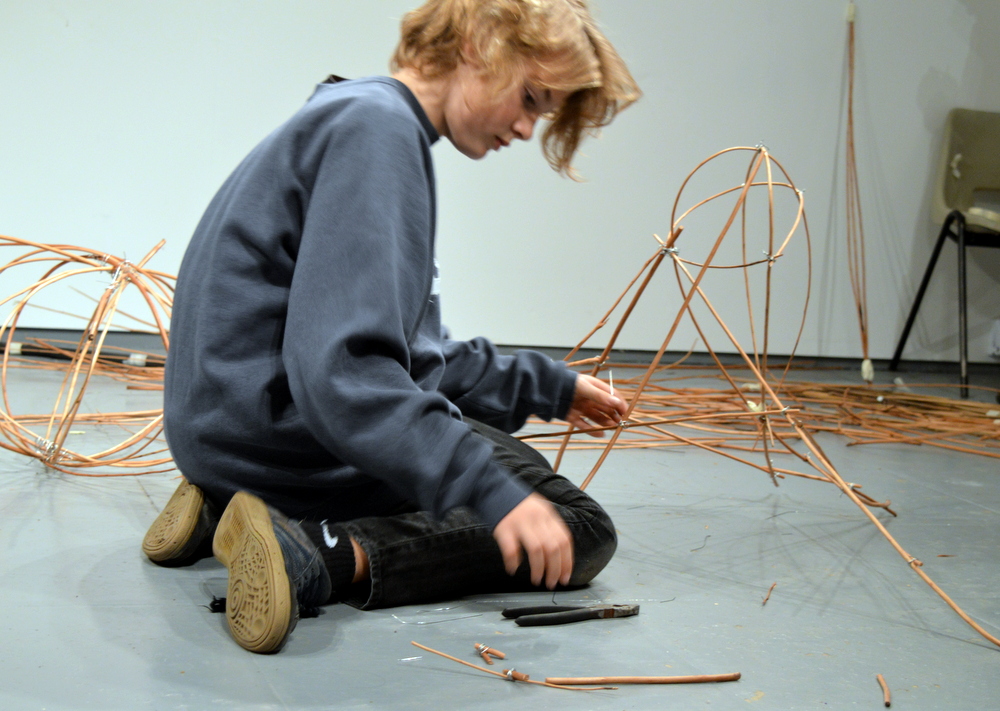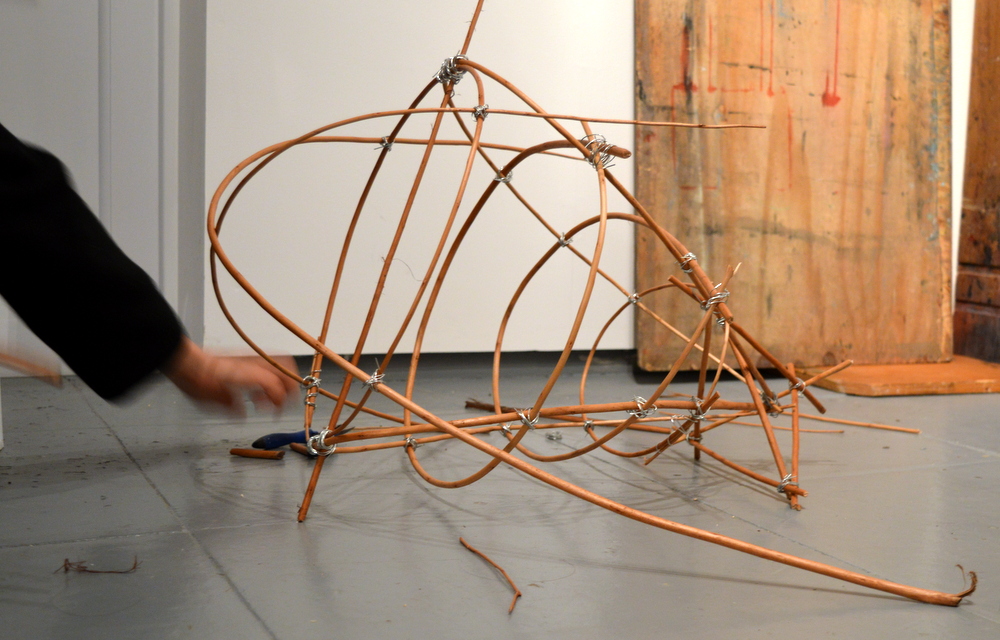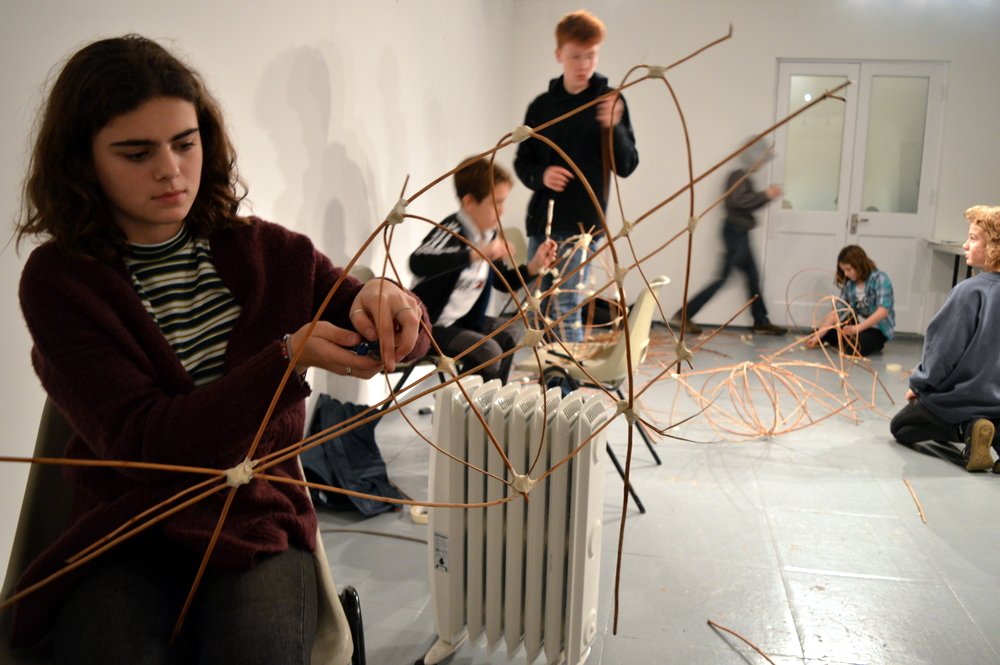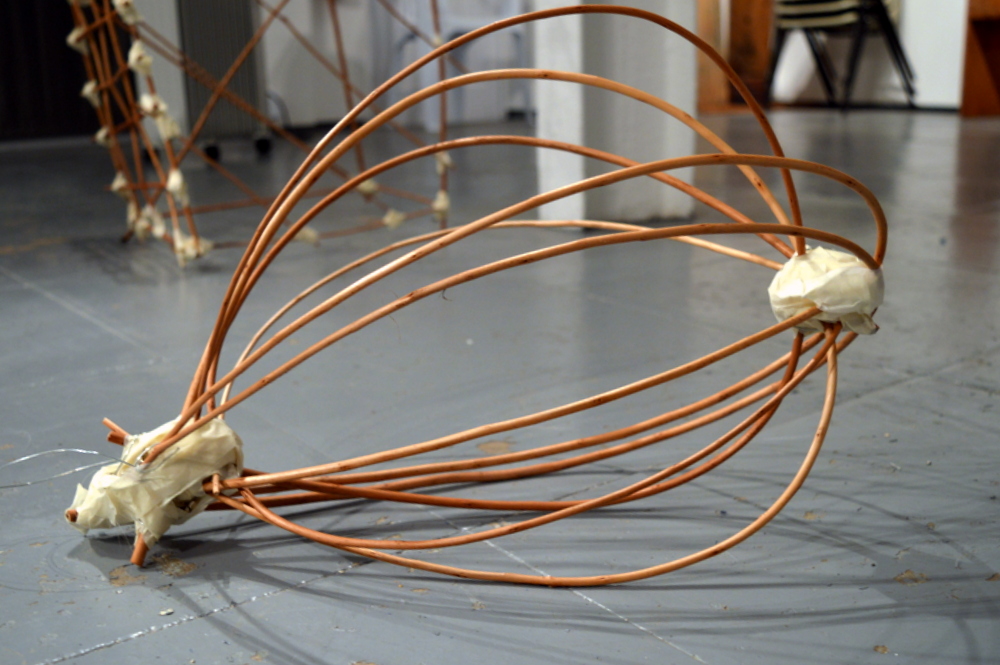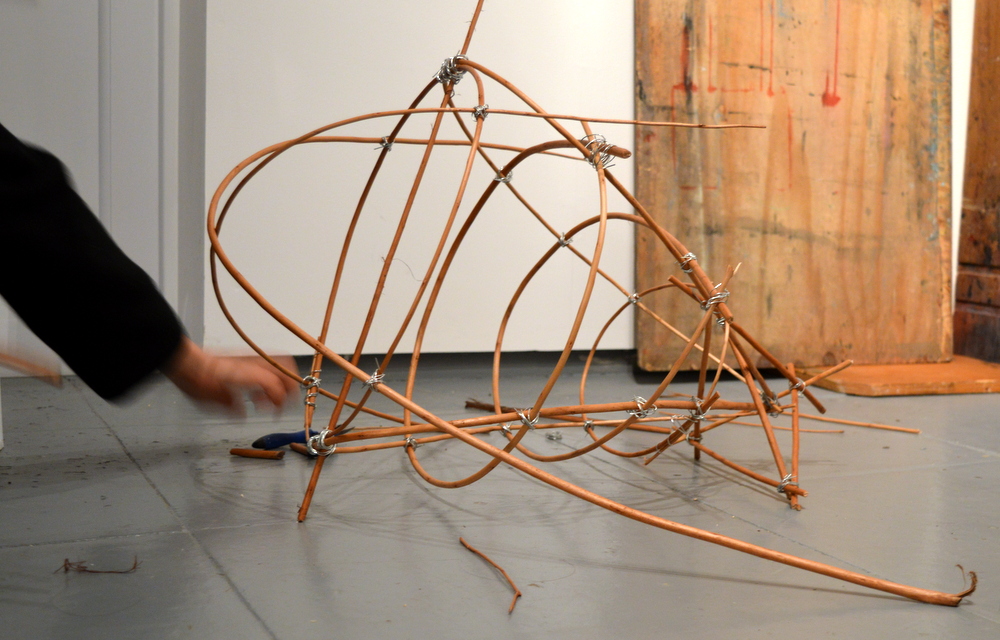 ---
Week Three – Using 'Wet-Strength' Tissue Paper to Enclose the Withie Form
The final stage of making the lanterns straddled over two weeks and a bit into the last session too. I ordered wet-strength tissue paper, which had been recommended as particularly suitable for lanterns. The tissue paper was applied with diluted PVA glue.
Before applying the tissue paper, students made candle holders in their constructions, big enough to hold a tea-light.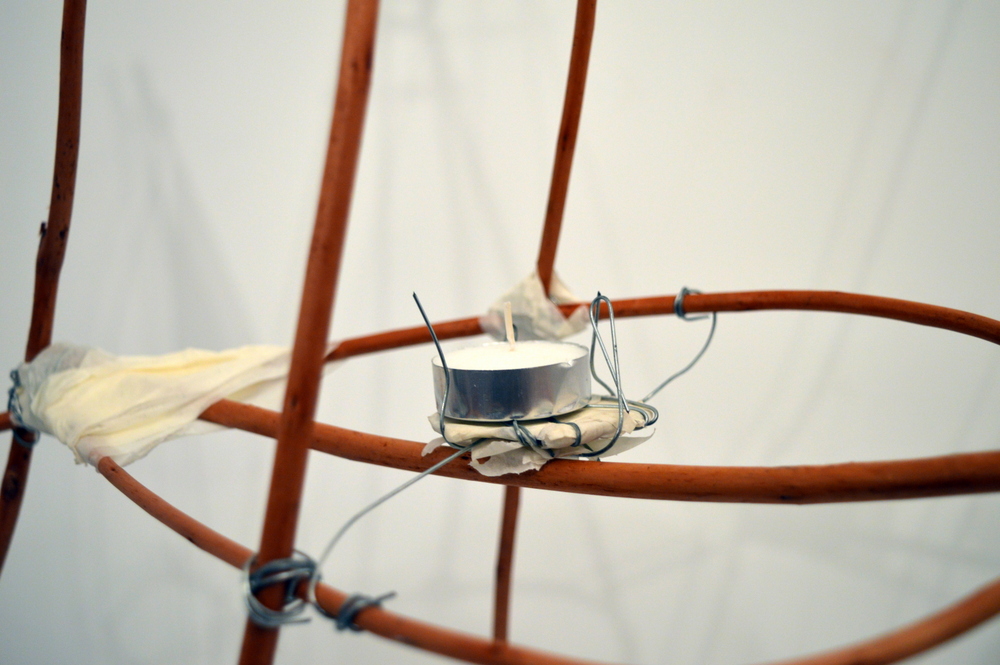 I encouraged teenagers to think about the areas of their constructions that were best covered and also reminded them to allow space at the top for the hot air to escape and an opening for their hand to slot in a candle.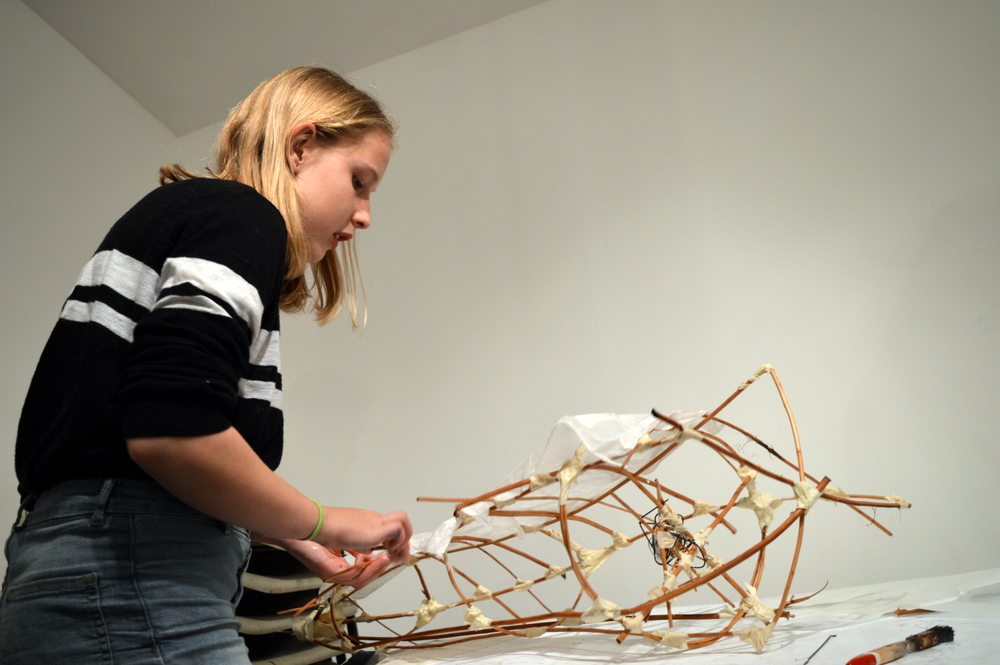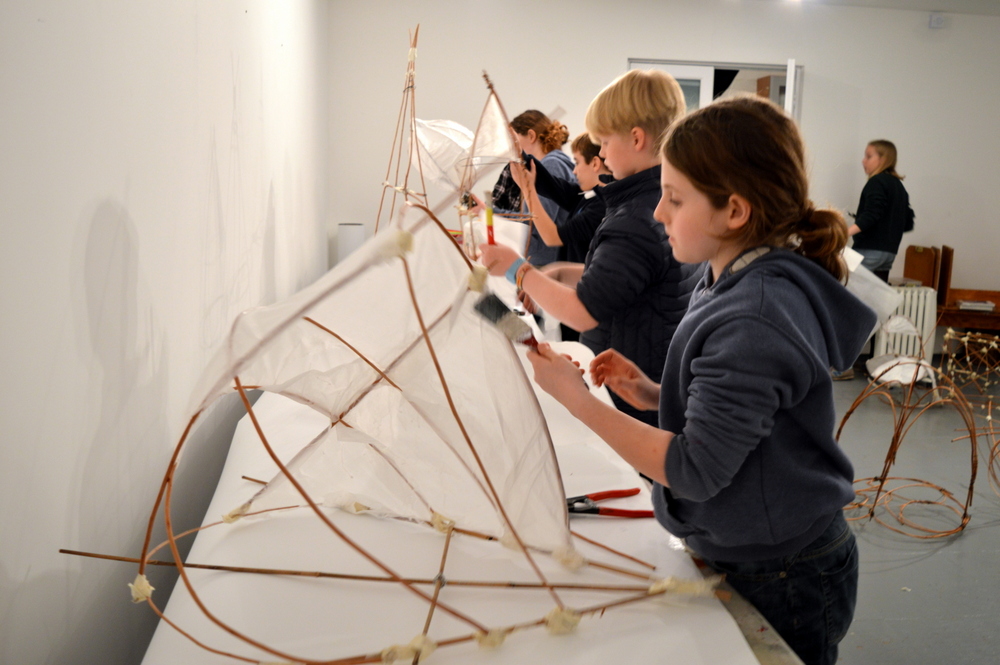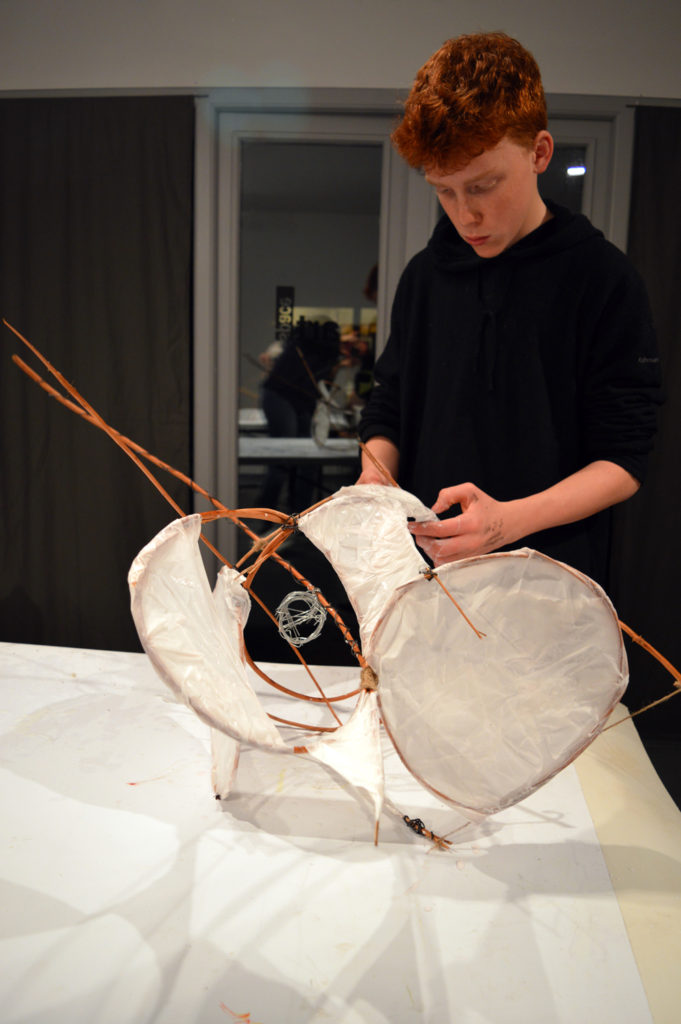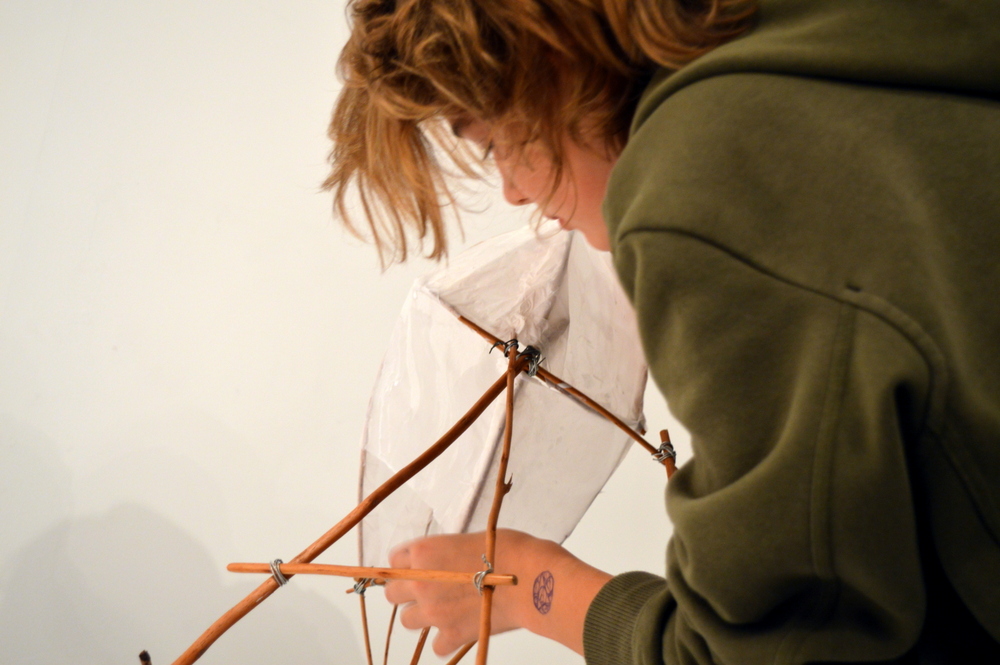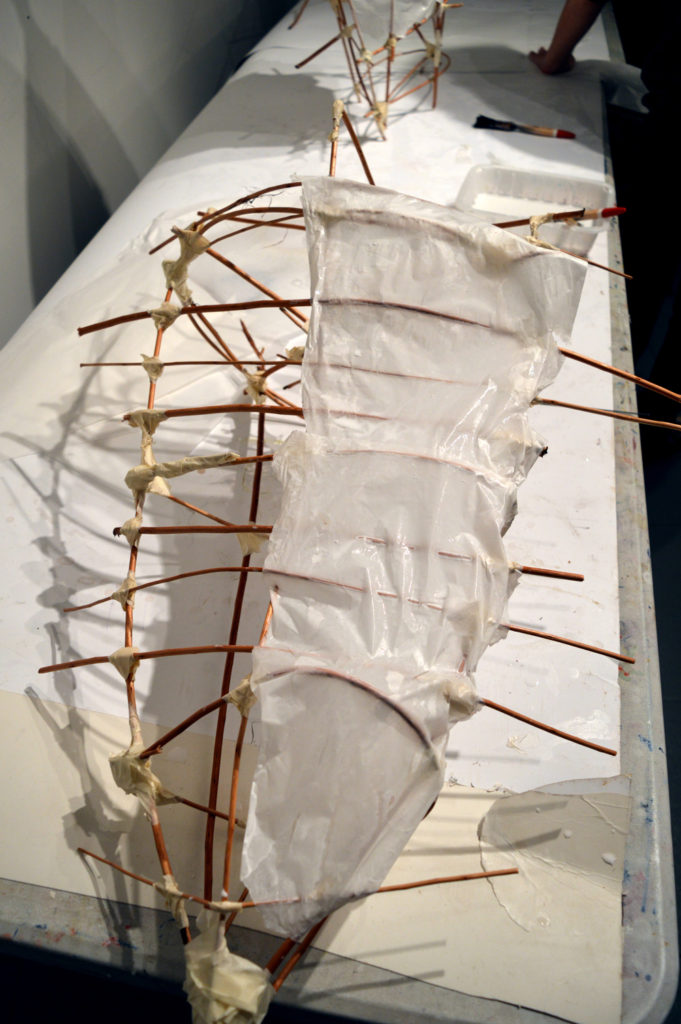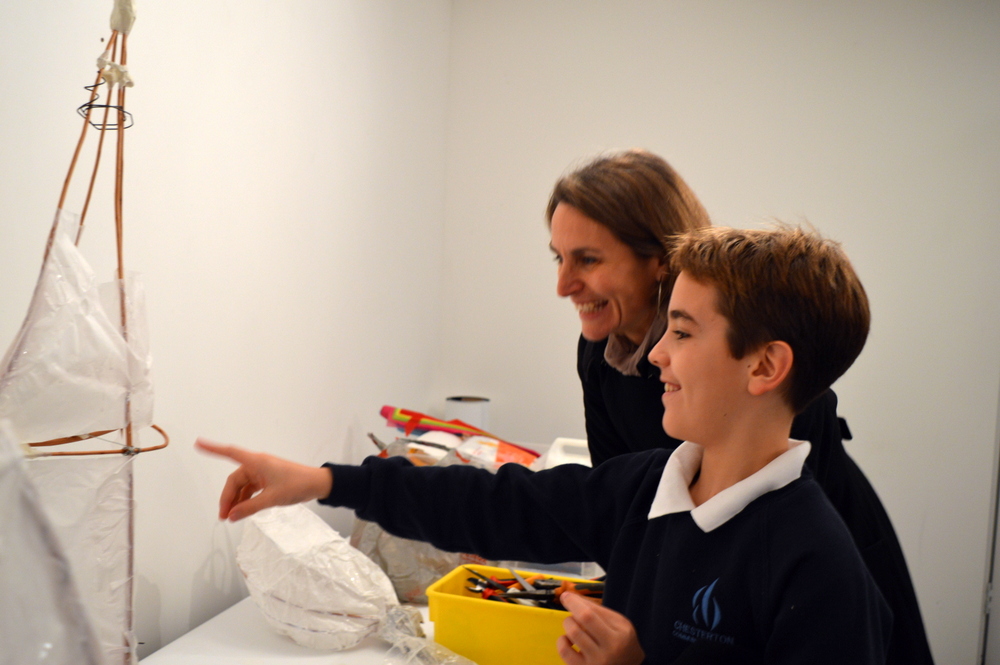 ---
Week Four – Lighting the Lanterns!
A dark, cold and frosty evening at the end of November was the perfect time to bring these beautiful creations to life with light. Students enjoyed finishing them off in the studio and then lighting the tea lights outside. They experimented with the digital SLR digital camera on a tripod and played with apertures and settings to see what effects they could get and if they could capture their creations.
After much experimentation, we soon found that smart phones worked best! I also had bike lights at hand so that students could experiment with theatrical lighting scenarios.
Parents arrived at the end of the session to admire the work.
Many thanks to students at AccessArt Experimental Drawing Class for both letting me take photos during the sessions and taking over the photography during the final session.
Wishing everyone a wonderful, peaceful and restful holiday season – with maybe a bit of making too!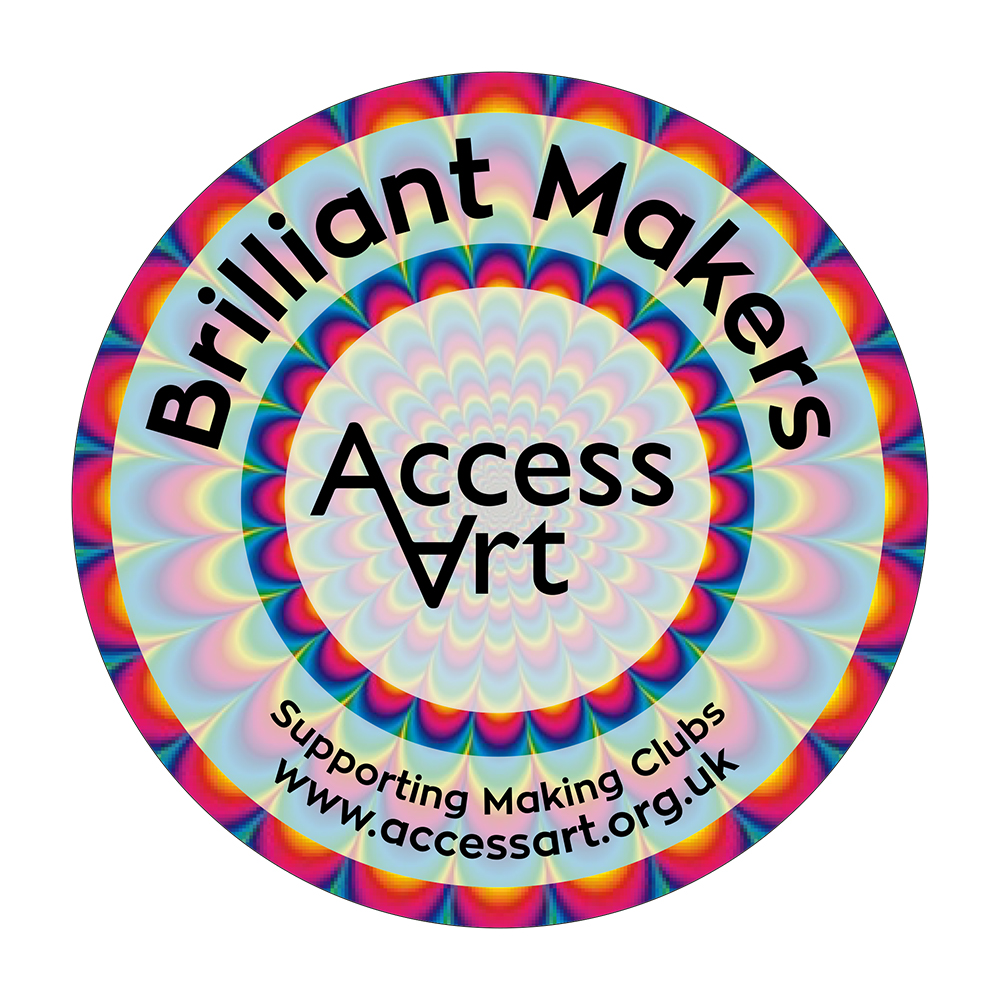 Add to favorites