Teenagers were invited to write a letter, a postcard or a poem, either to themselves, or about anything at all, but not to be written in actual, 'legible' letters, but instead marks and invented text.
All I did was provide a few materials from which the teenage artists could choose any.
The initial idea for this session was planted by the wonderful AccessArt contributor, Sue Gough.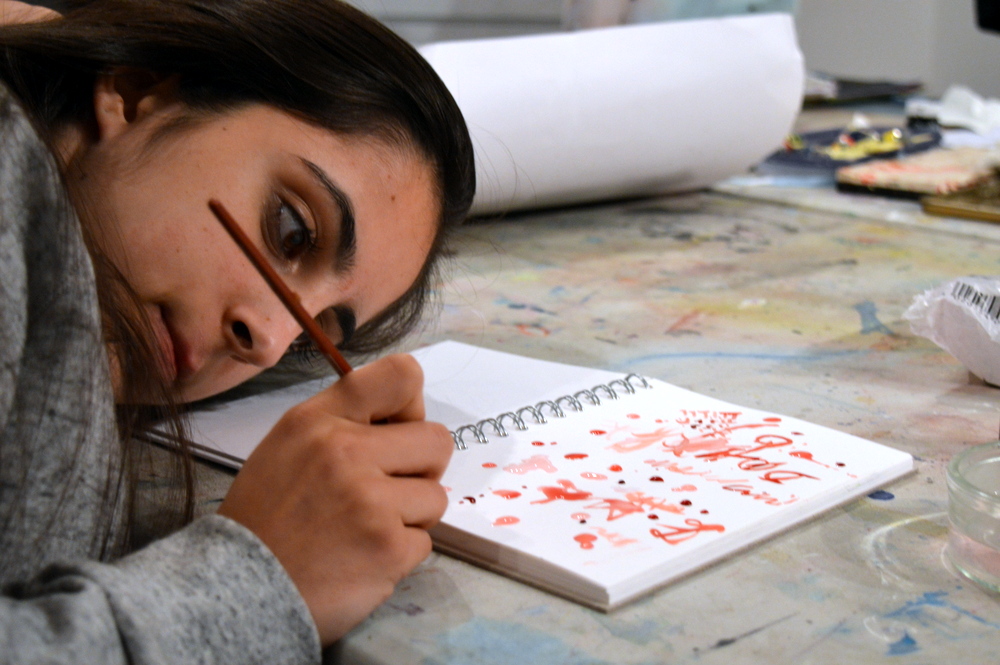 Choose your membership option
Pay £3.50 per month. You have two choices of payment method:
Pay by Direct Debit Online (prefered)
UK Only
Ease of payment, Avoid failed payments, Cancel at any time
Access to ALL the inspirational AccessArt resources
Free PDF Downloads
Inclusion in the Members Database of Artist Educators
Receive discount on our distance learning courses
Recurring: Payment leaves account on the 15th of every month
Take Out a Direct Debit Online
---
Pay via Paypal Recurring Subscription
UK and Overseas
30 days free
Cancel at any time
Access to ALL the inspirational AccessArt resources
Free PDF Downloads
Inclusion in the Members Database of Artist Educators
Receive discount on our distance learning courses
Recurring
Buy Via Paypal Subscription Online
---

Add to favorites