By Paula Briggs
This resource shares the making of a small clip from the How To Be A Creative Producer animation Project.


The Brief
A large part of the How To Be A Creative Producer Project is about getting teenagers to appreciate the fact that each of us can only take in so much each day, and that if we fill our day with mindless consumption of digital media then we don't leave much time to fill our heads and hearts with stuff that inspires us creatively.
To illustrate this idea, we decided to use the symbol of a funnel over someone's head being filled with digital and non-digital media. This post shares how we used drawings, photographs and text to convey the message, layered with voice over and sound.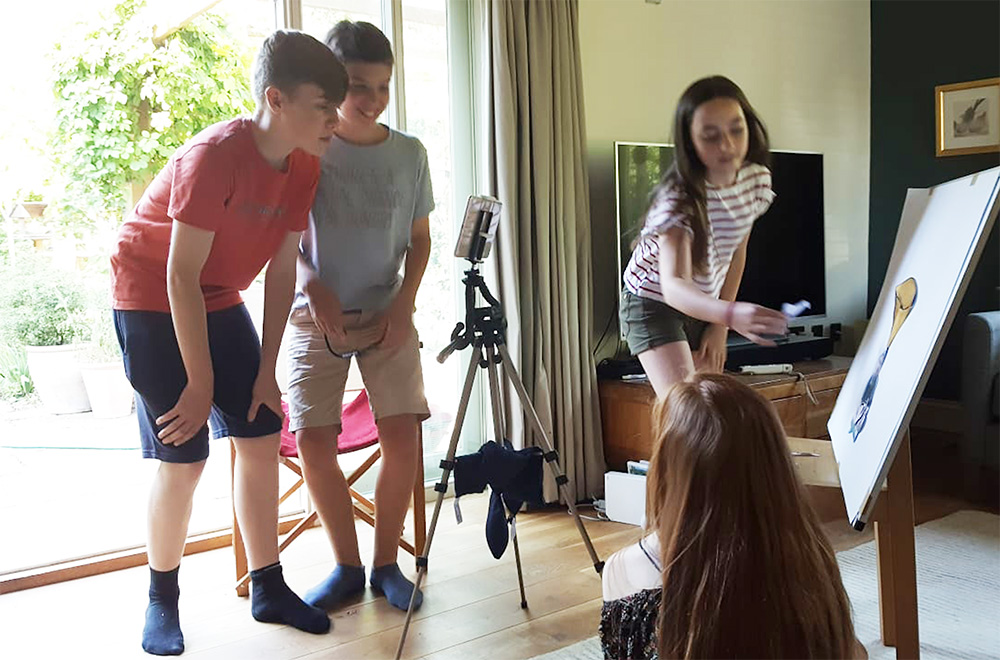 To Begin
The Fill Your Funnel scene was made up of many separate clips, each filmed separately:
Whiteboard Animation
In previous animations we used a whiteboard on the floor as the animation surface, however this often resulted in poor light and pieces of paper which moved around the whiteboard. For this animation we developed our technique in the following ways:
We used card rather than paper on to which we printed or drew our imagery.
We attached magnets to the back of each piece of card (we used "L" plates cut into small squares, and attached with glue sticks. These can be removed after use and used on other imagery for other scenes so proved very cost effective)
This meant we could keep the whiteboard vertical, and attach the imagery via the magnets to the magnetic whiteboard. This resulted in better light, better focus, and elements which stayed still until moved.
One of the members of the teenage team posed for the photograph of a person whose funnel was being filled..
Icons were drawn by Rowan to symbolise mindless consumption of digital media!
And other icons were drawn to symbolise feeding ourselves instead with things which might inspire us…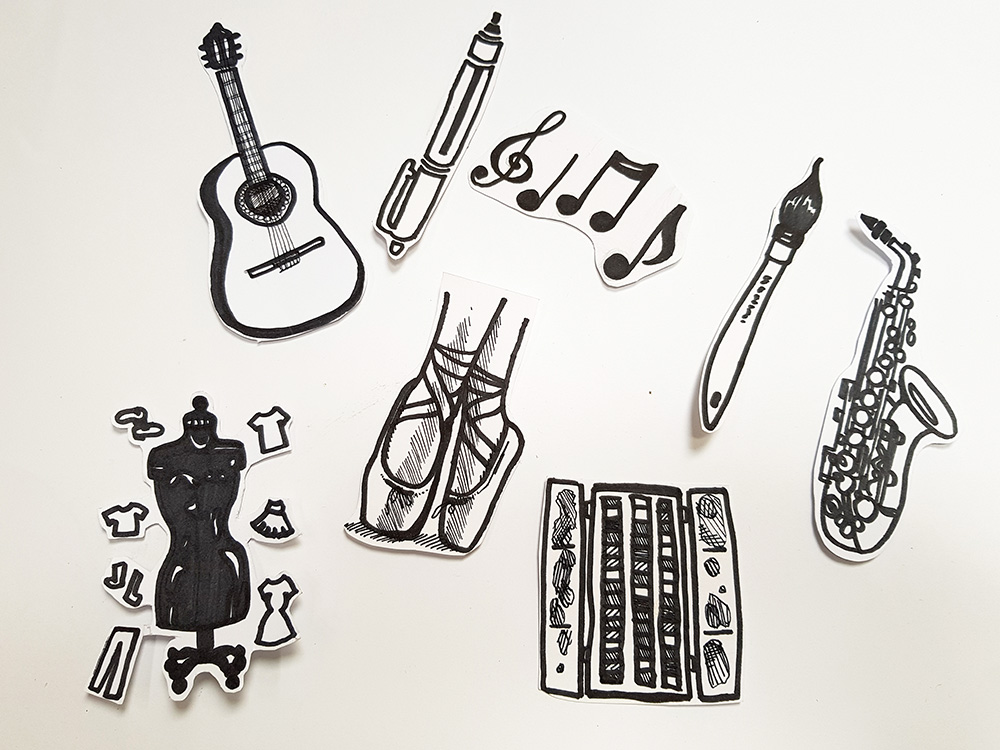 Icons were drawn onto card and cut out…
And magnets stuck on the back with glue stick…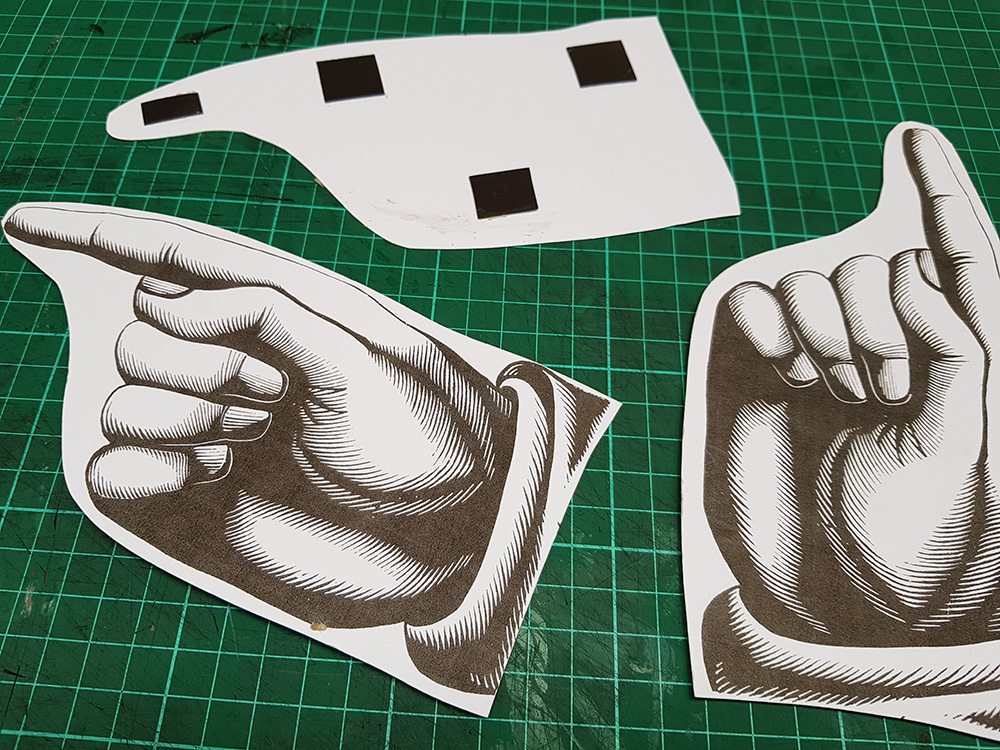 The same process was applied to printed lettering…
Every letter cut out as an individual to enable us to animate the text…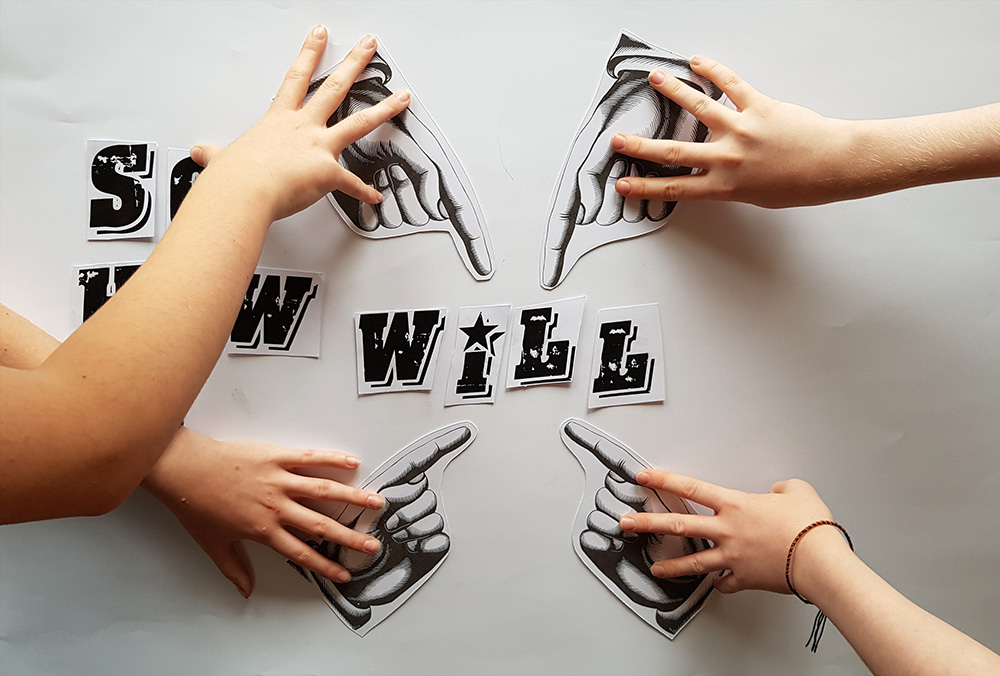 The whole process was filmed on an iPad using Stop Motion Pro…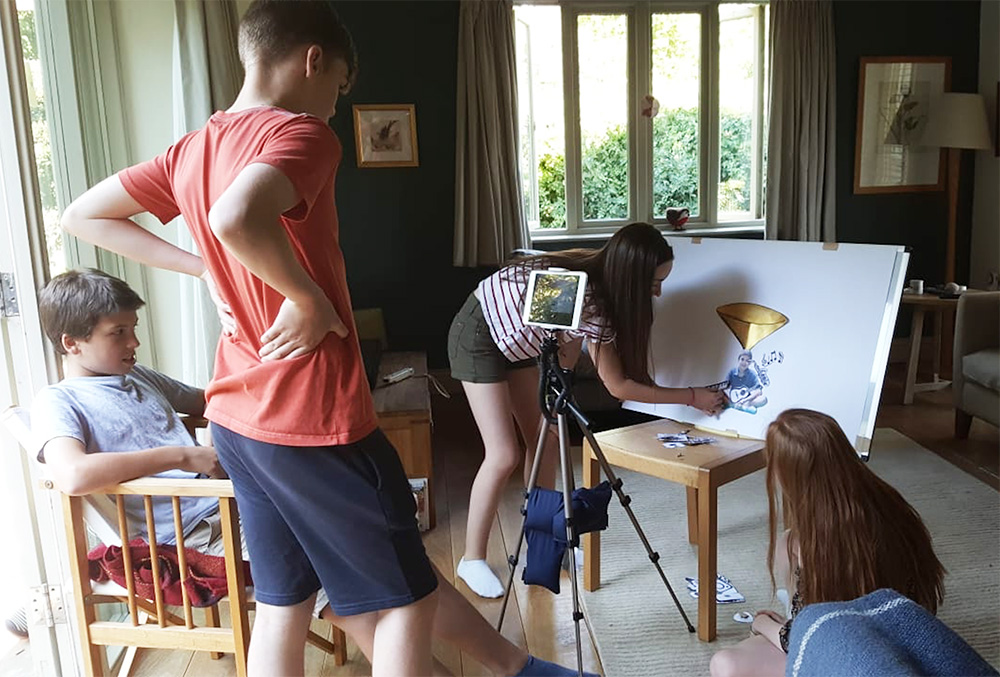 Stop Motion Photography
In addition to the whiteboard animation clips, we also filmed members of the How To Be A Creative Producer team via Stop Motion Pro. The idea here was to create an abstract "judder" sequence, a bit like a hologram. We would lay voice overs over the filmed sequence.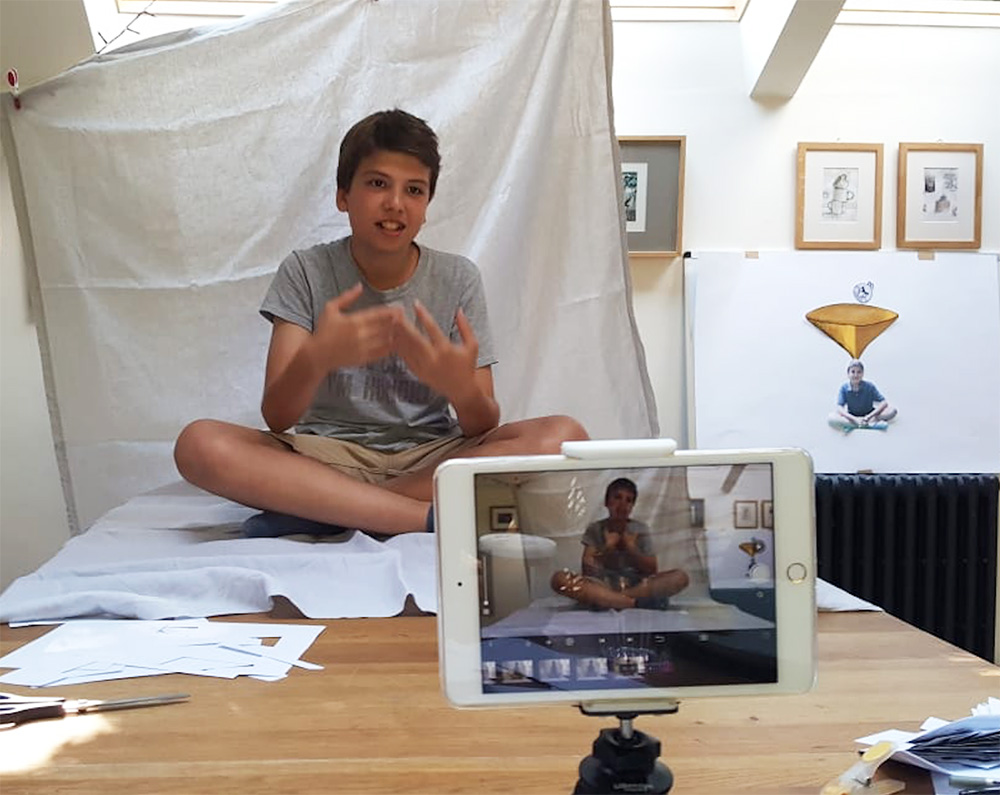 To enable the person being filmed to "act up", and so be appear more animated in the stop motion sequence, another member of the team read poetry and the person being filmed responded to the words. It didn't matter what the words were, just that they helped give direction to the person's actions…
Voice Over Recording and Editing…
Finally we made voice overs of the animated text, and for the judder sequence above. The clips were edited in iMovie.
The Final Clip… (A Small part of a Much Bigger Project!…)
---
Sign up below to receive email updates from AccessArt. AccessArt promises not to share your information with anyone else and you can unsubscribe at any time!
---
This is a sample of a resource created by UK Charity AccessArt. We have over 750 resources to help develop and inspire your creative thinking, practice and teaching.
AccessArt welcomes artists, educators, teachers and parents both in the UK and overseas.
We believe everyone has the right to be creative and by working together and sharing ideas we can enable everyone to reach their creative potential.
Join AccessArt from only £3.50 per month and enjoy full access to hundreds more resources!
Join Us!
Add to favorites