This was an afternoon session for year four pupils at Ridgefield Primary School, Cambridge, and part of AccessArt's Brilliant Makers Club, a campaign supporting and championing making experiences in schools.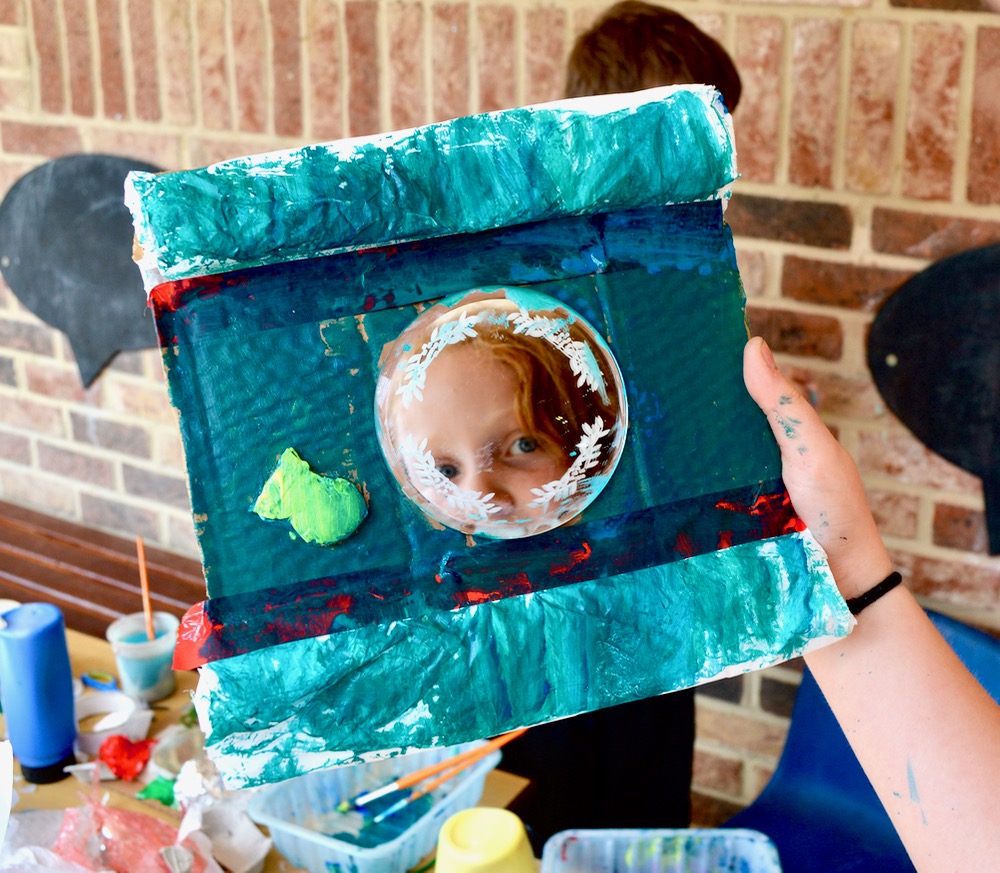 This session was aimed at children who love making, and was limited to eight pupils, to allow for a rich and rewarding experience, and plenty of time to play with materials.
We had an old copy of BBC's 'The Blue Planet' (David Attenborough), with beautiful underwater photos to inspire the children in their making.
The challenge was to create an exuberant and exotic frame for a mirror with the theme of 'under the ocean'.
Themes and discussions around transformation and up-cycling, were also an important part of this project and tied in with ocean awareness and the importance of disposal and re-cycling of plastics.
Materials (all materials had had a past life):
Cardboard, bubblewrap, old rope and string, garden wire, florists tissue, plastic bags, plastic packing binding, 'foilgate', egg cartons, football netting, hessian, corrugated packaging etc.
Joining Materials:
Masking tape, coloured tape, PVA glue (Berol).
Finishing:
Scolaquip acrylic paint.
To Start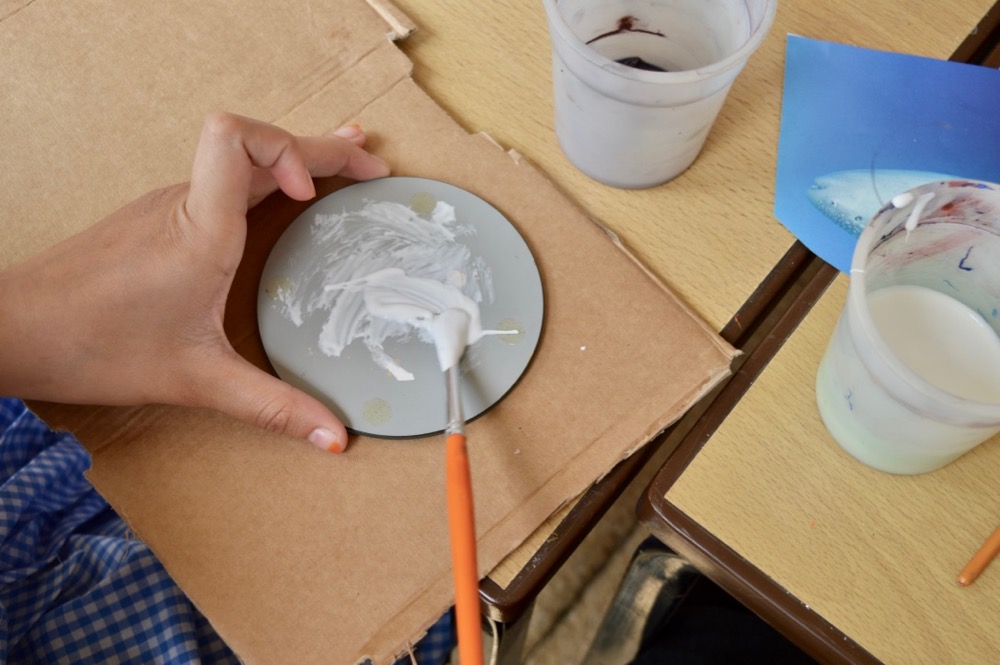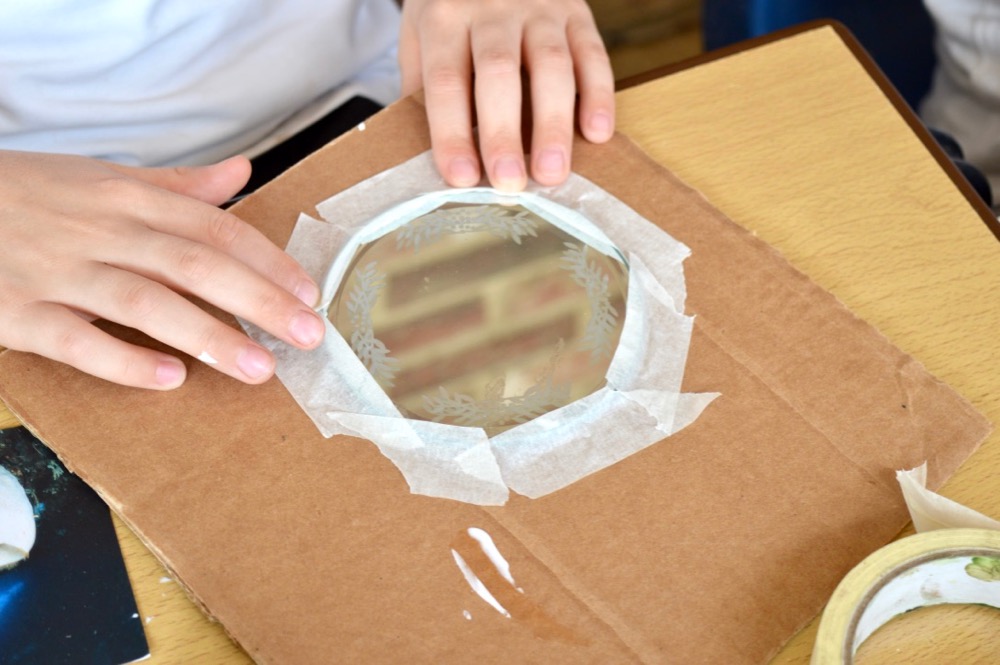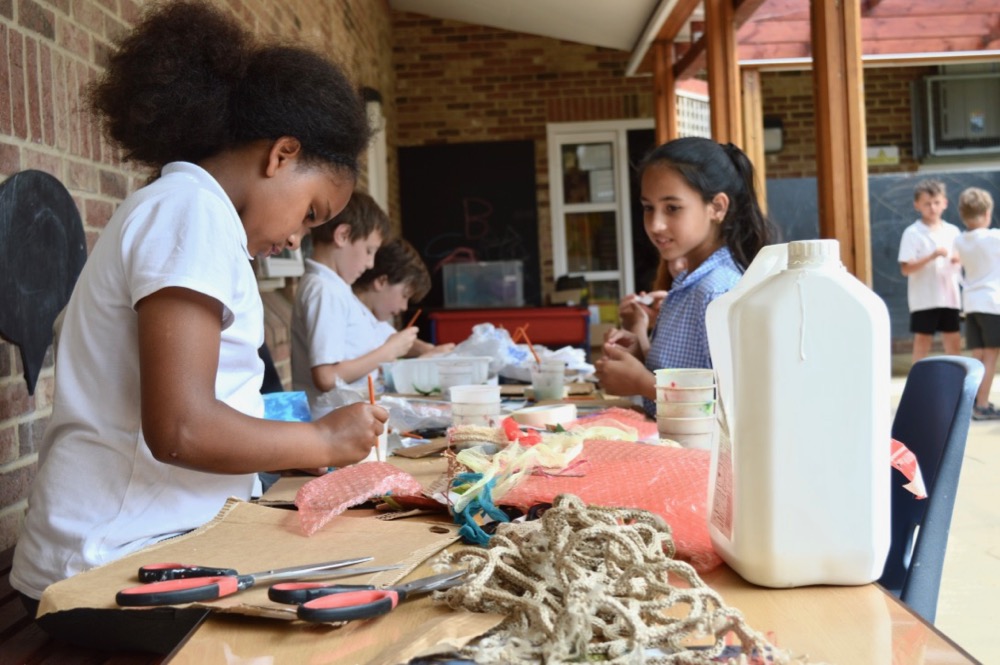 Building up the Relief in Mixed Media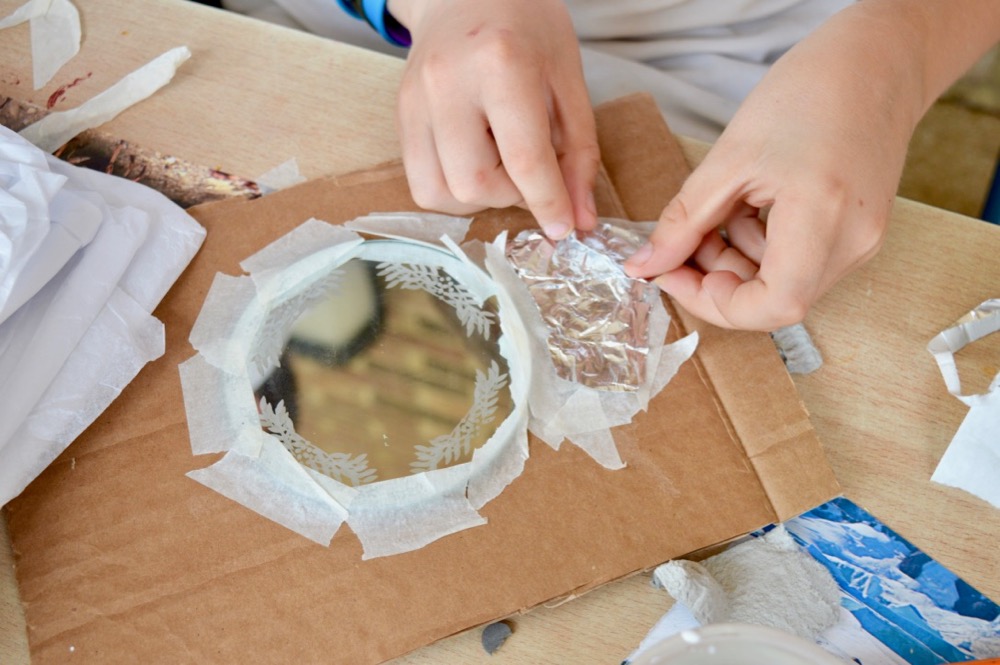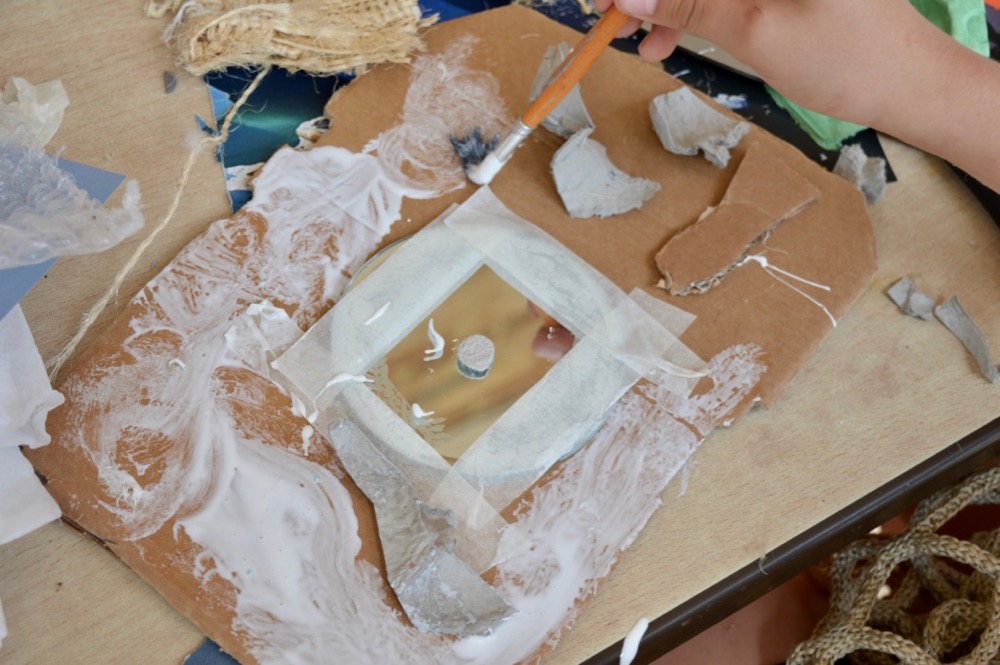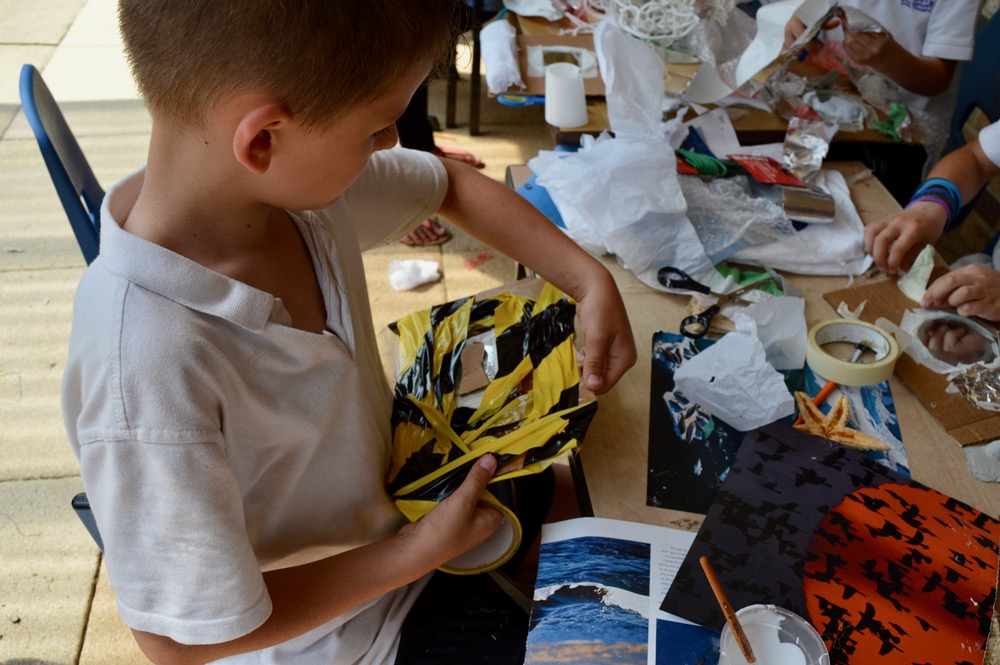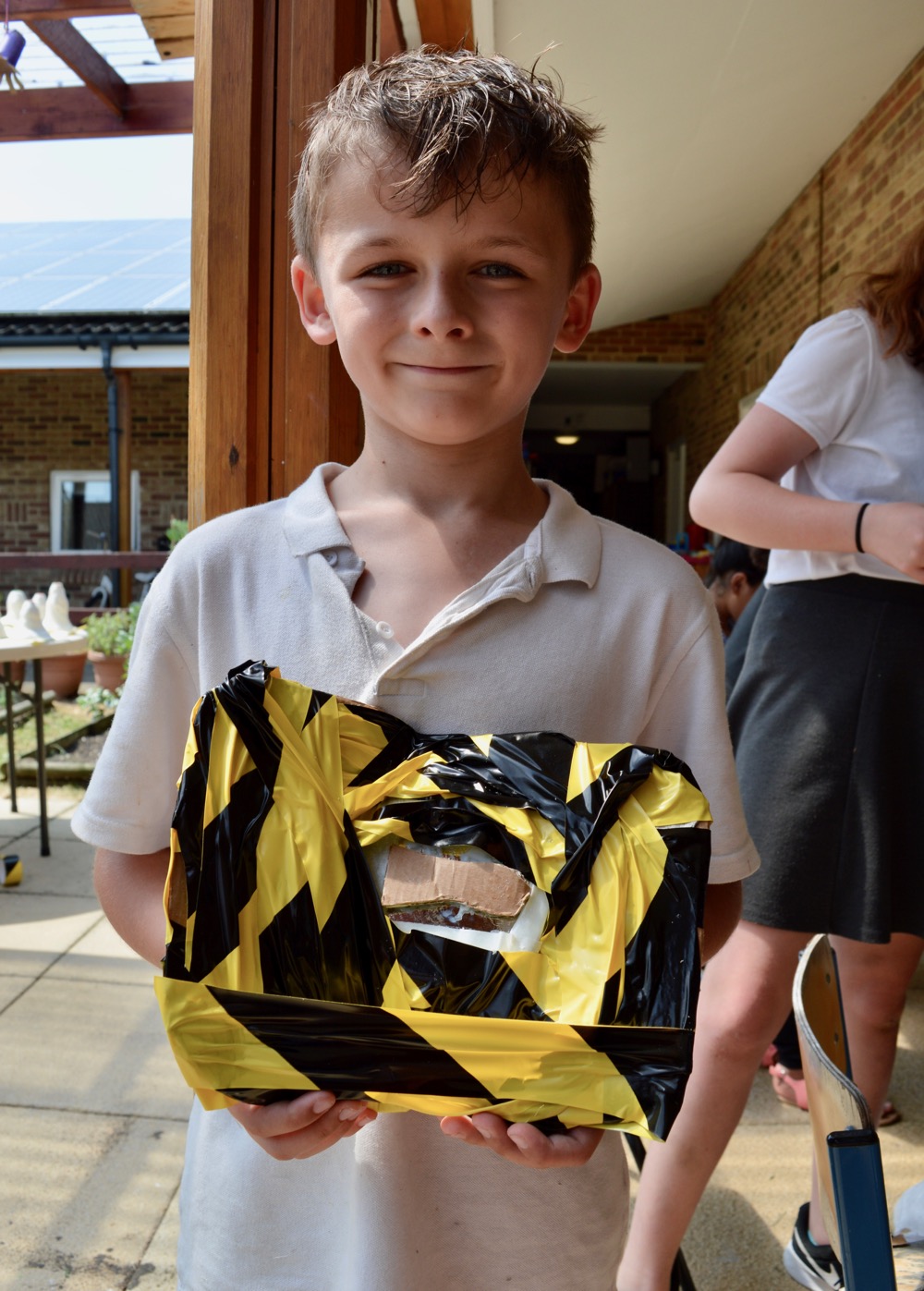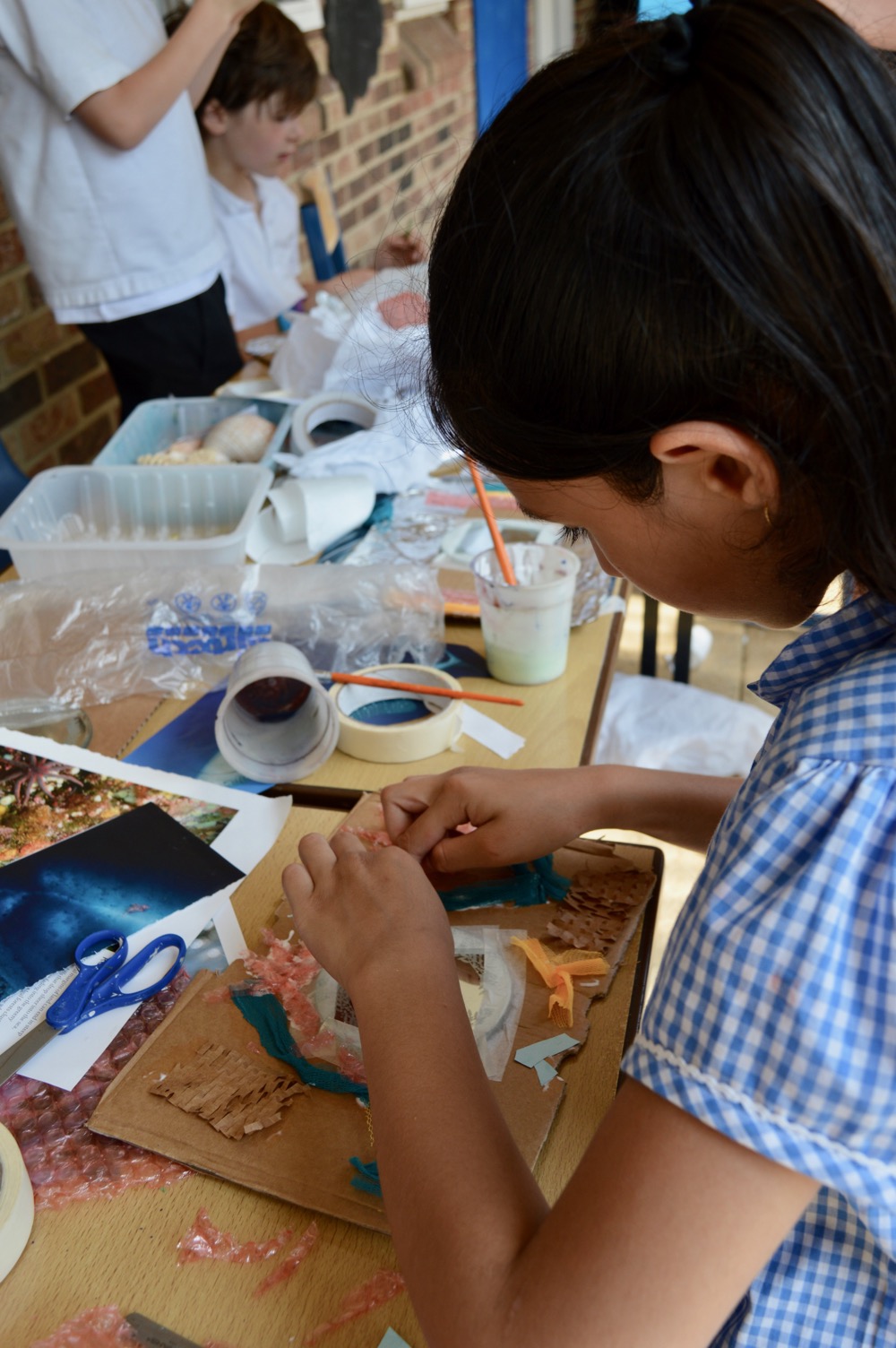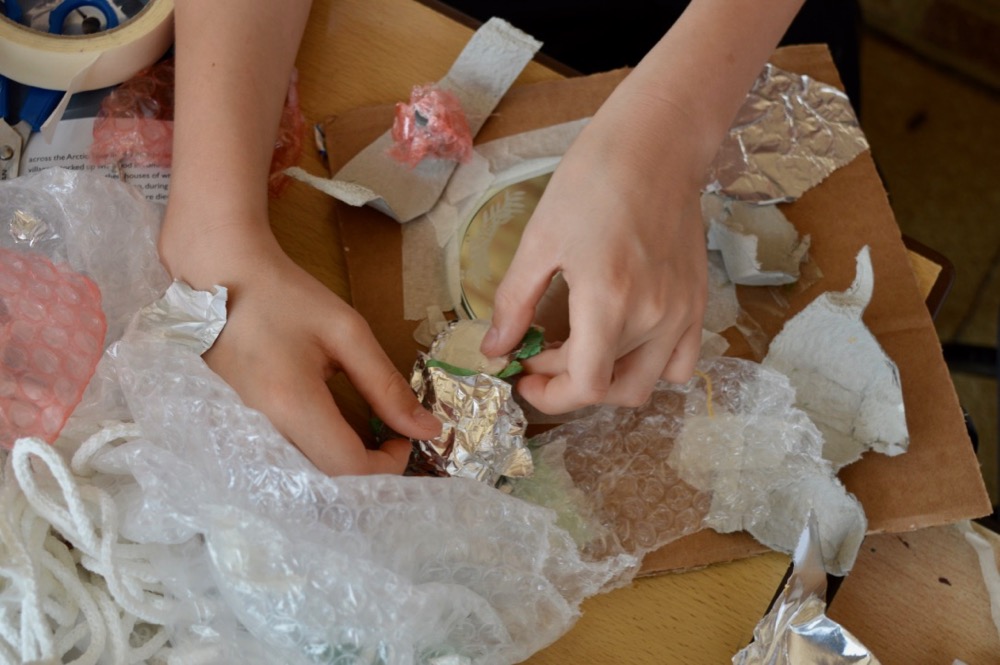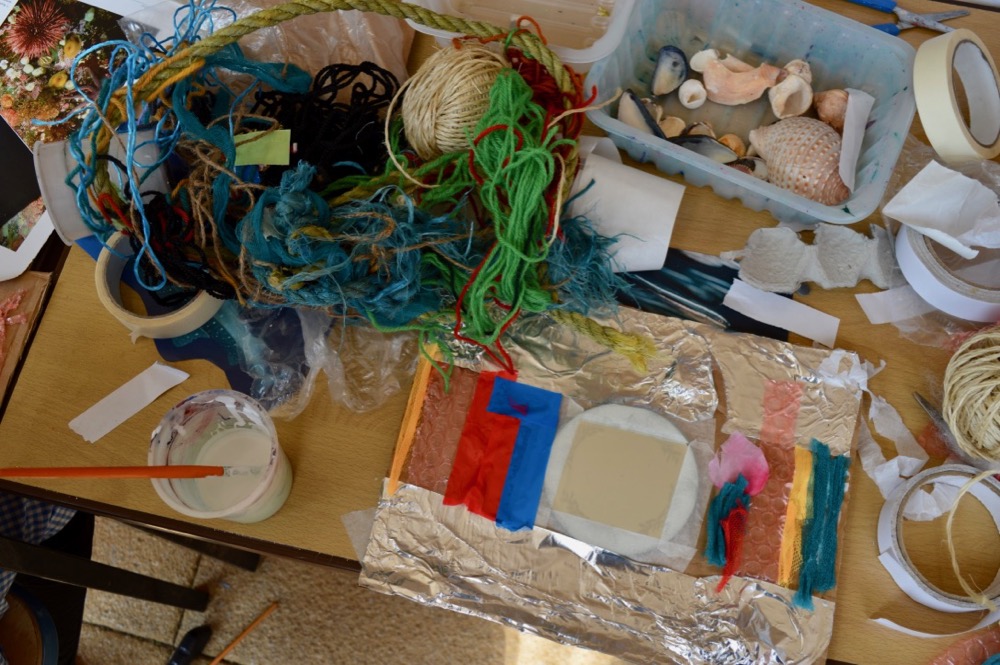 Finishing Touches with Scolaquip Acrylic Paint
Children were given a palette with cyan and process yellow acrylic paint to mix colours to add finishing touches to their work.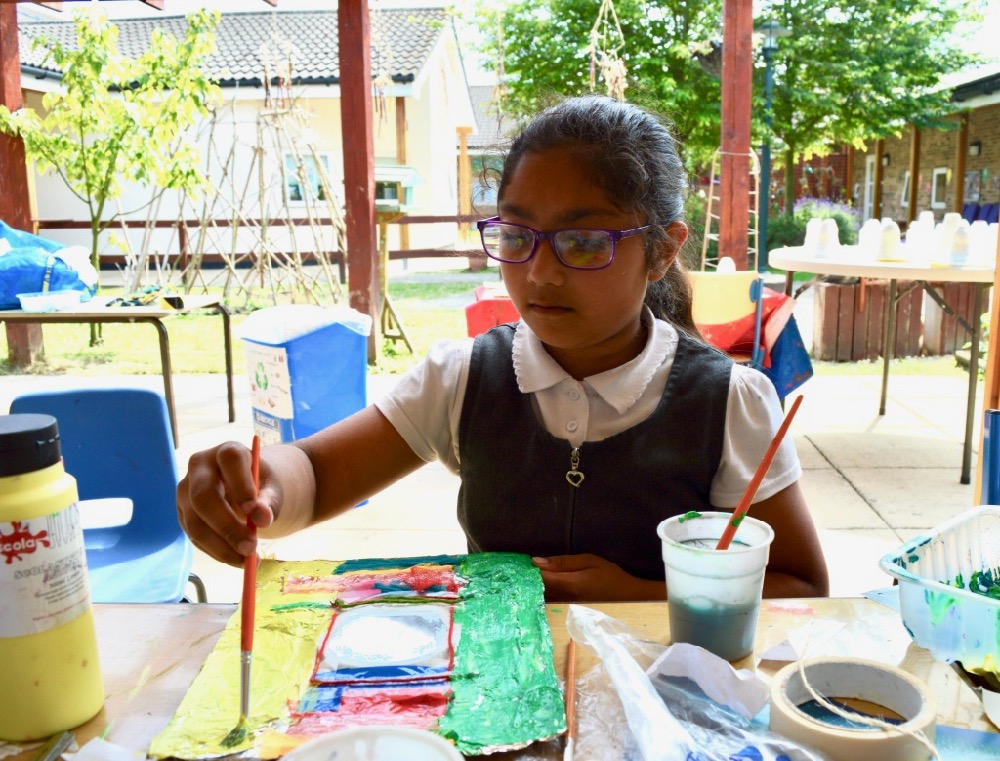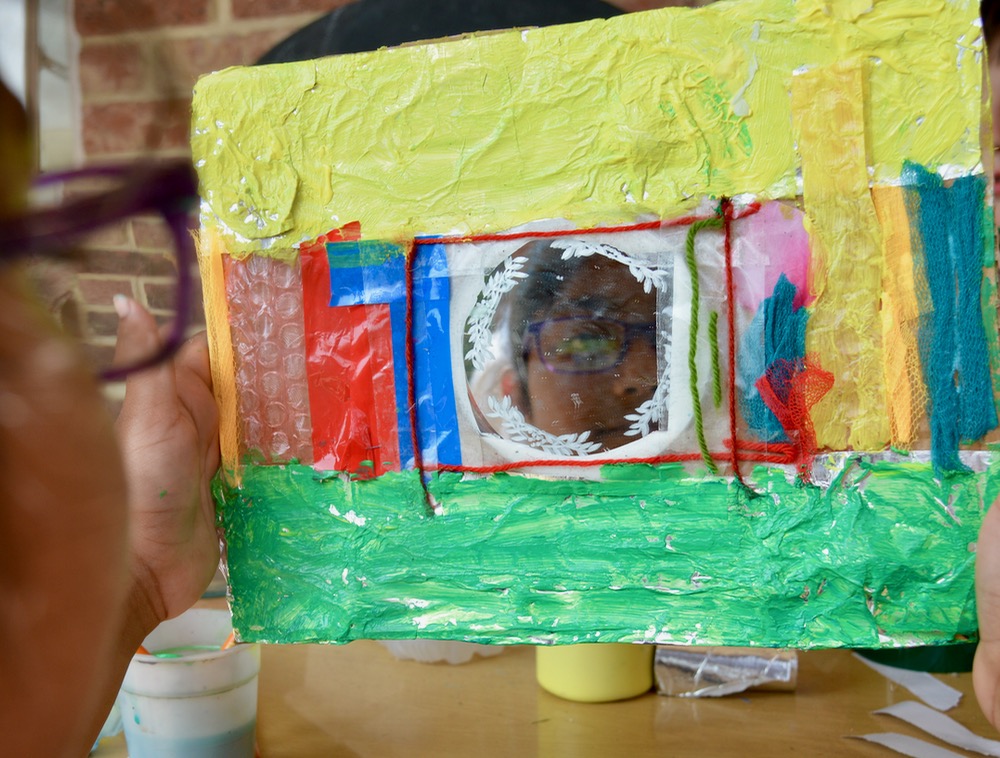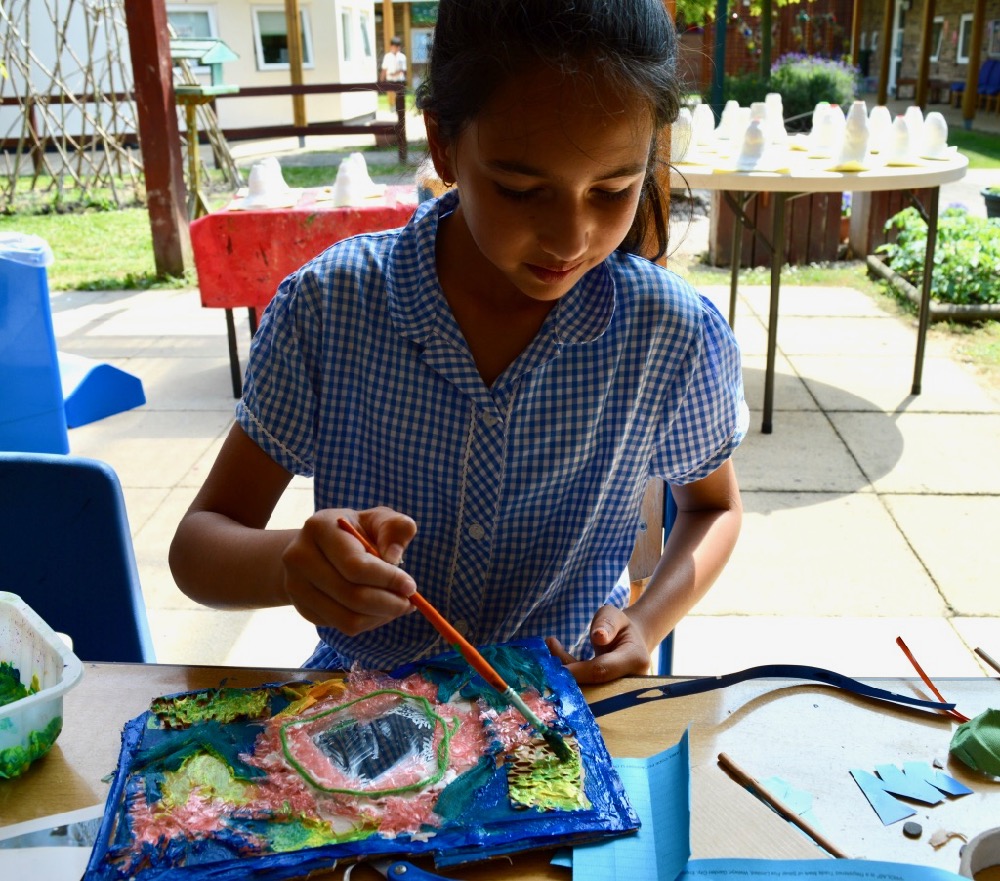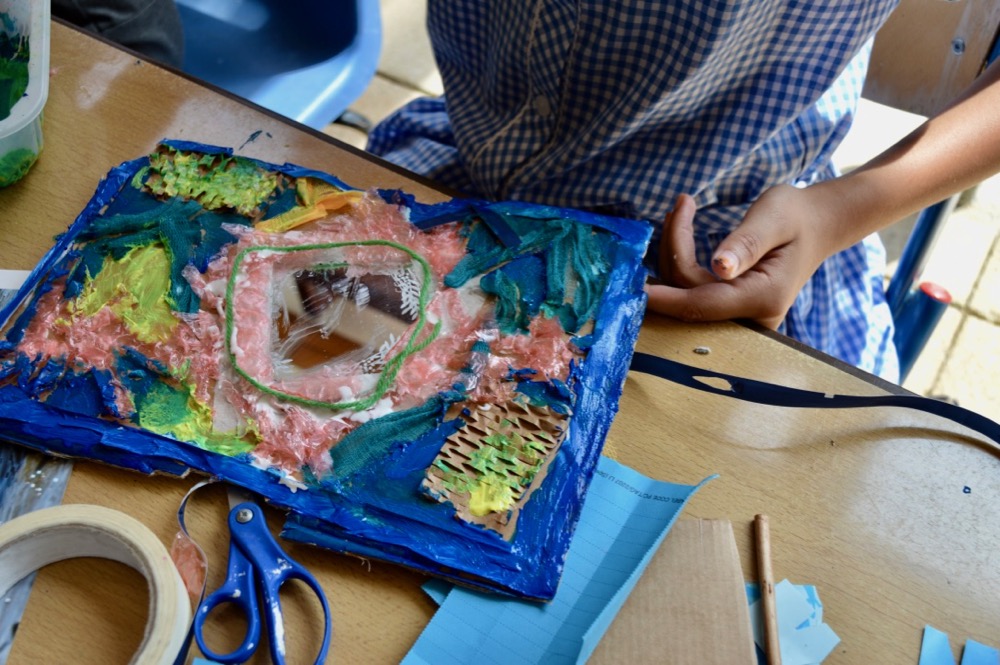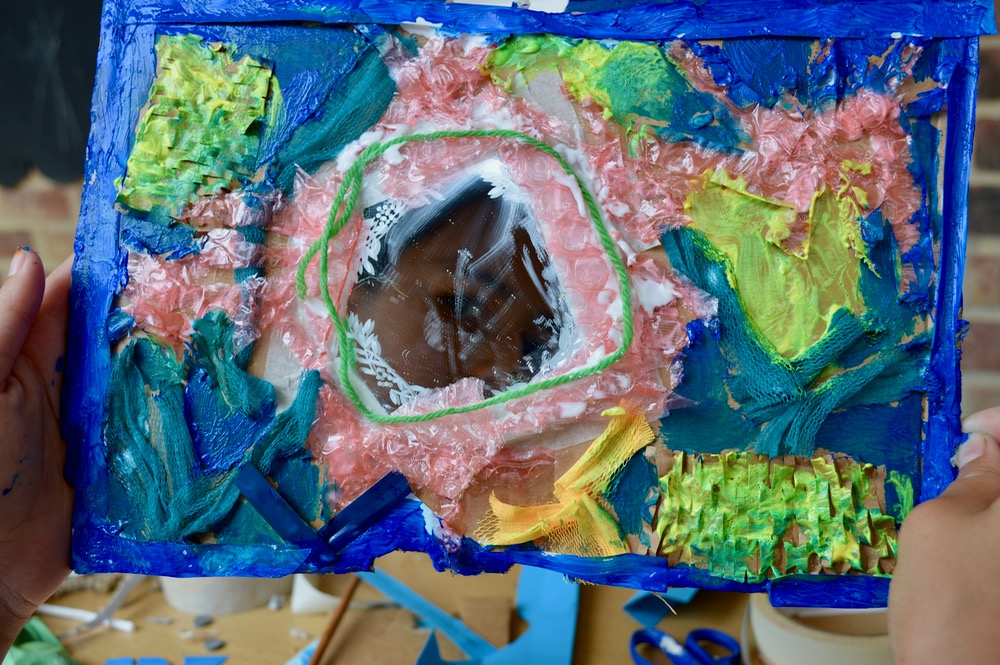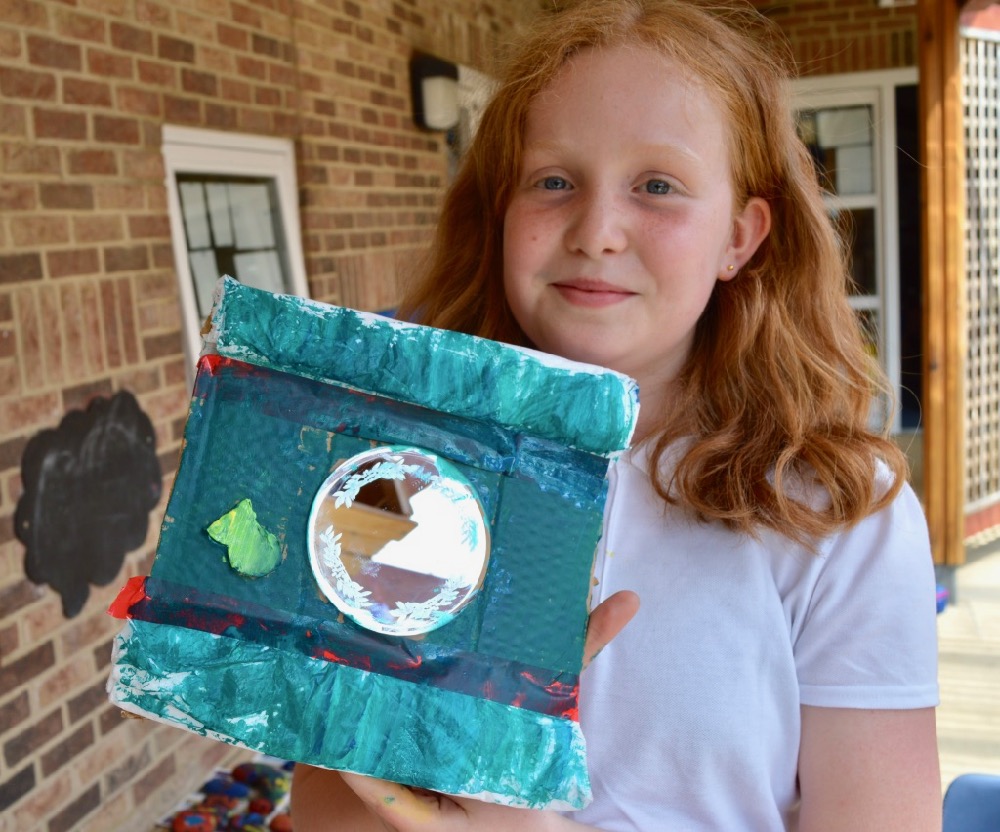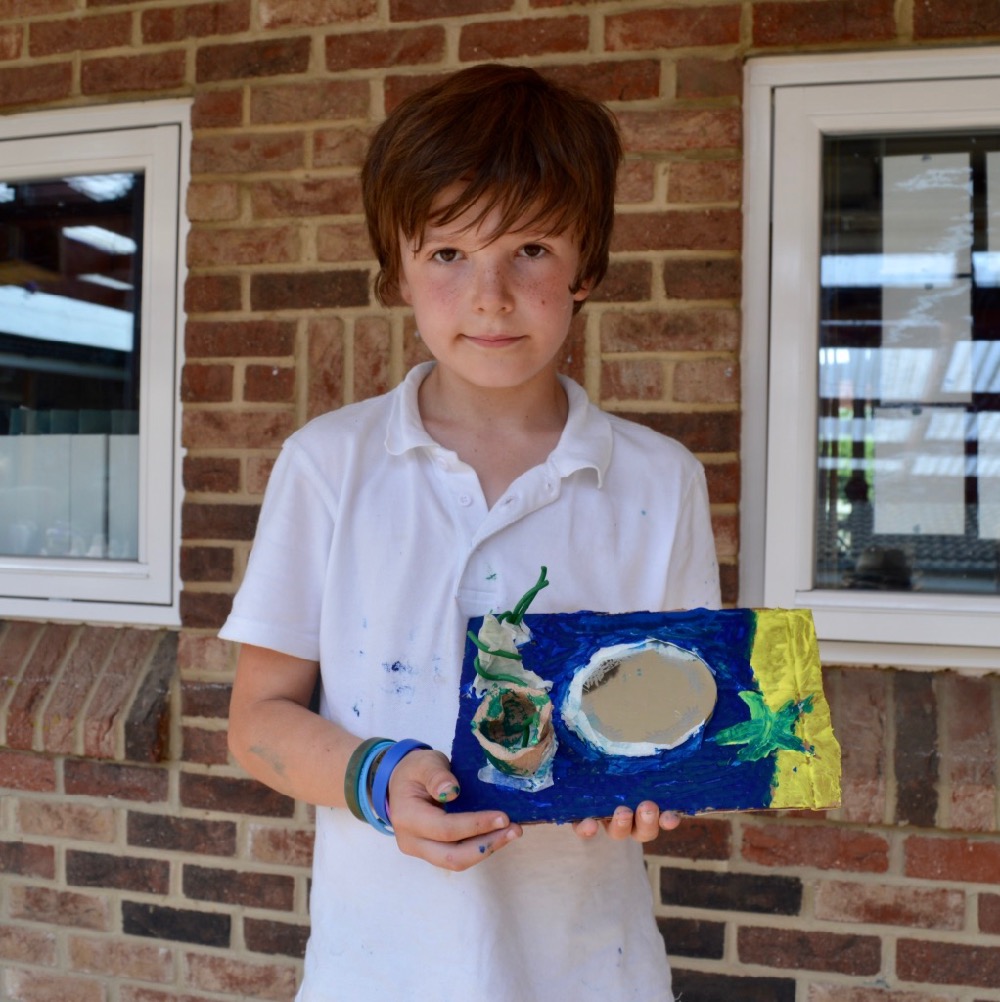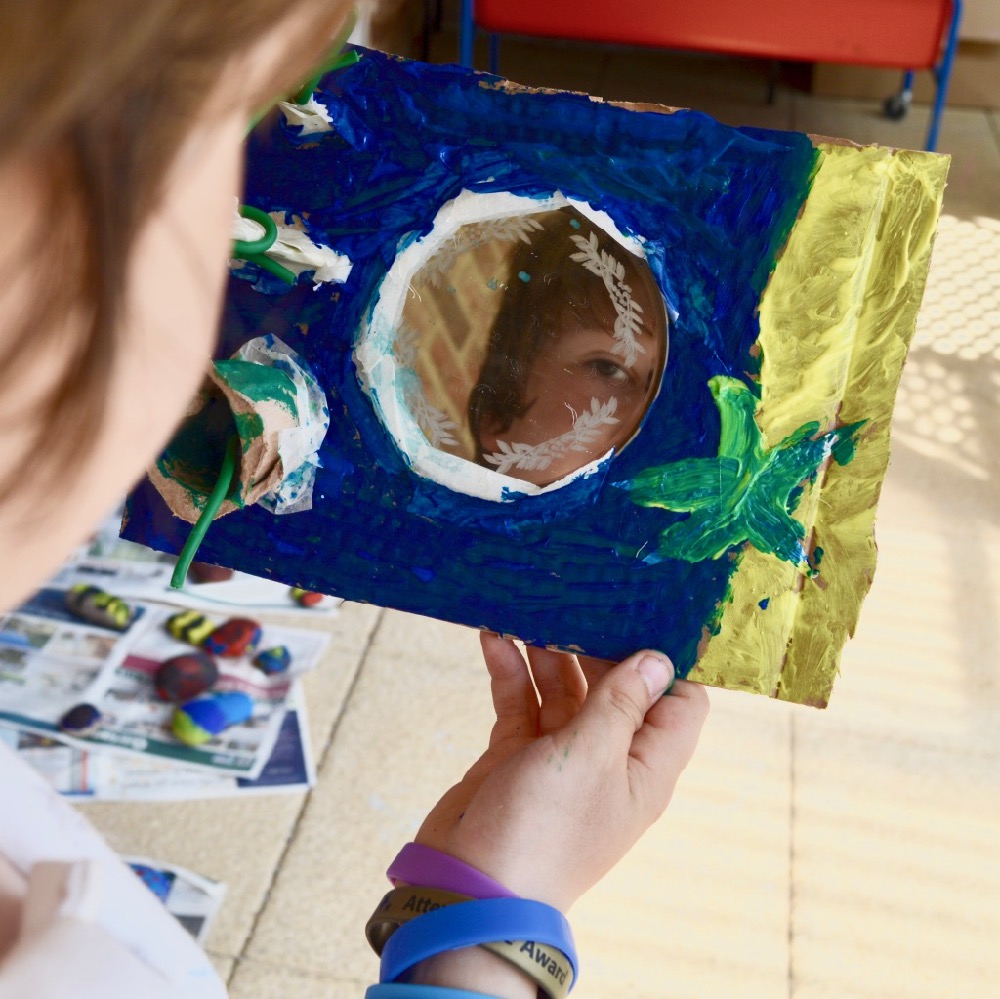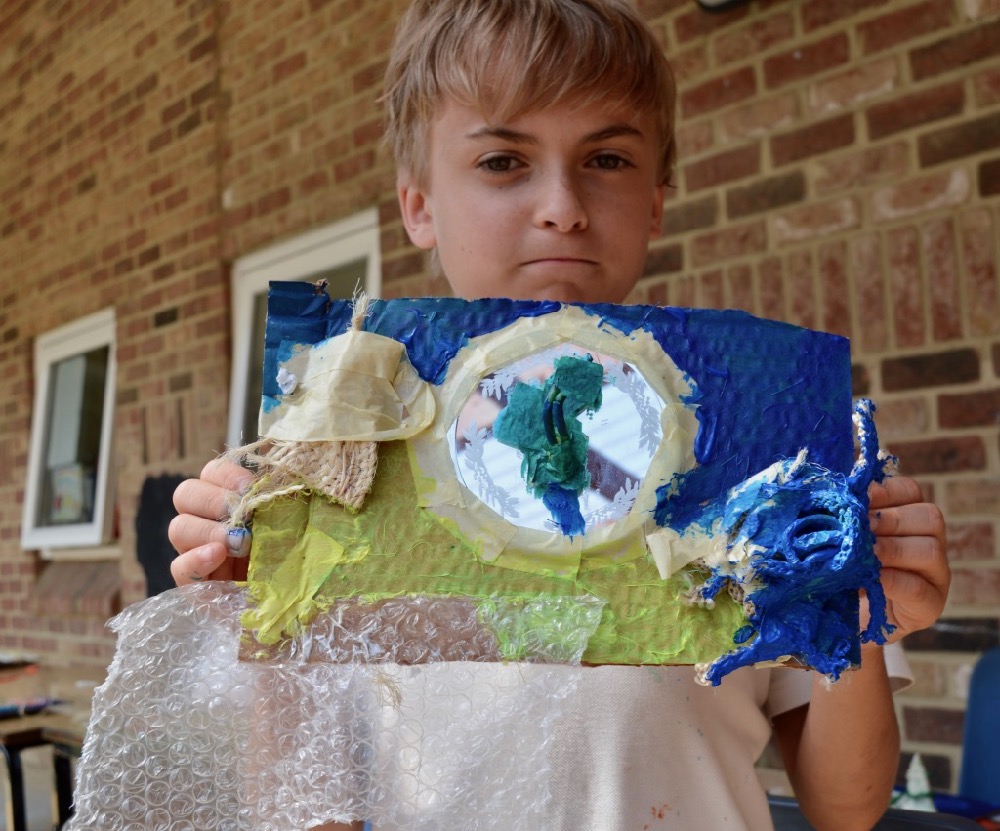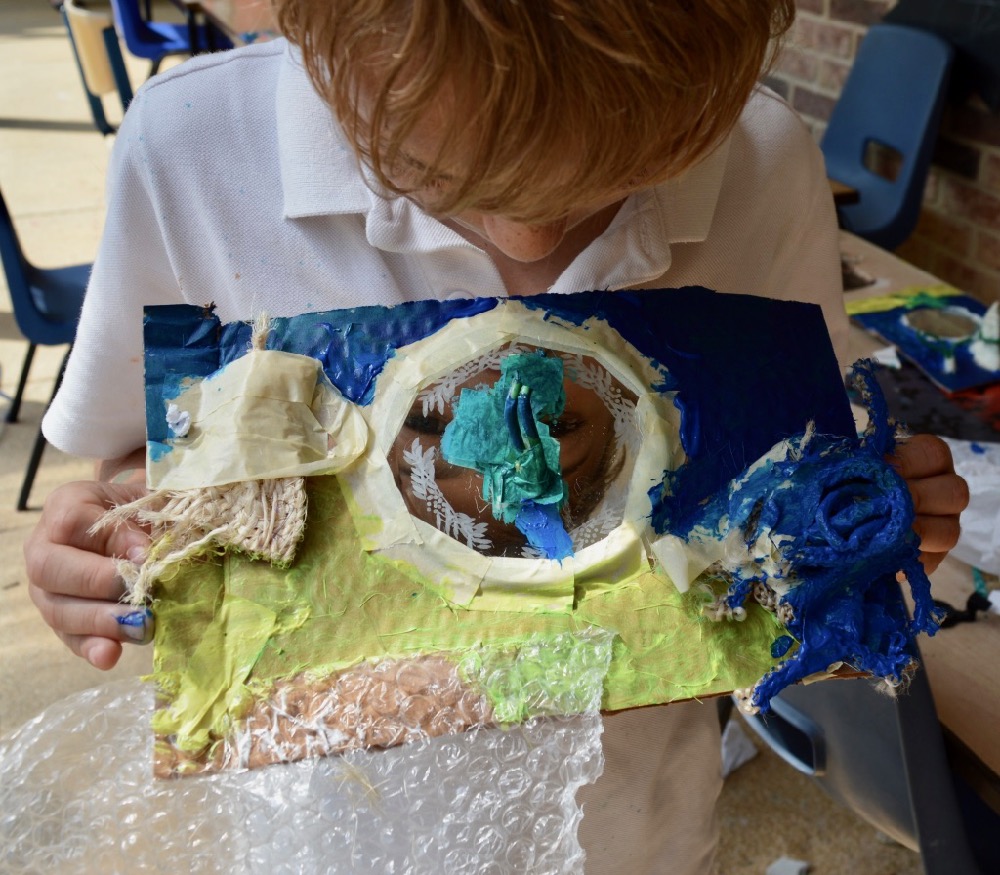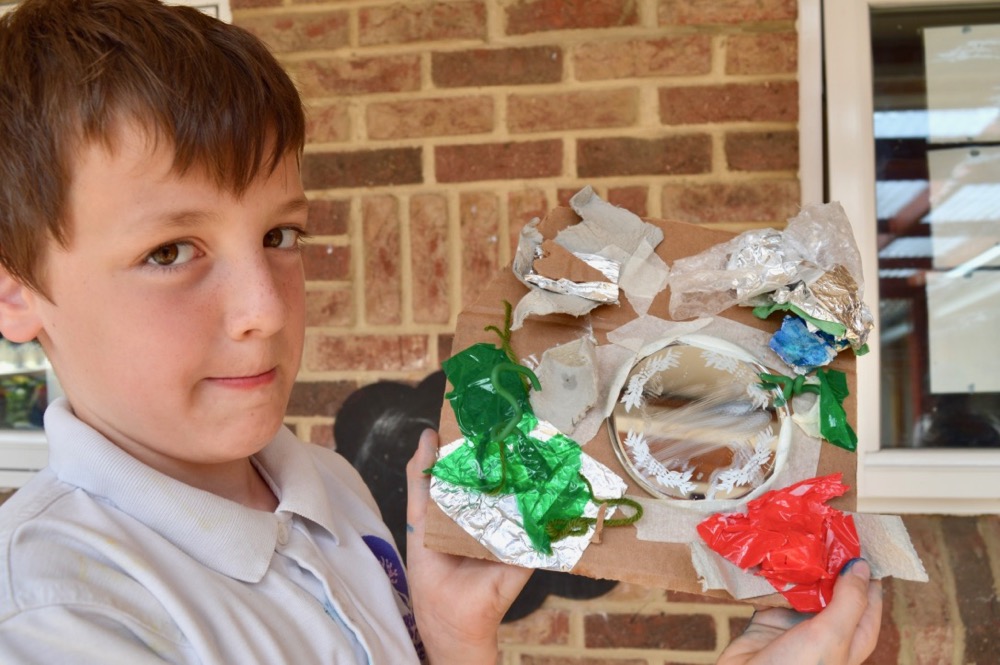 Many thanks for children at Ridgefield Primary School, Cambridge for sharing their ideas and creativity with AccessArt.
Find out more about Brilliant Makers…
Why not help a school get creative and run your own Brilliant Makers Club… Find out more!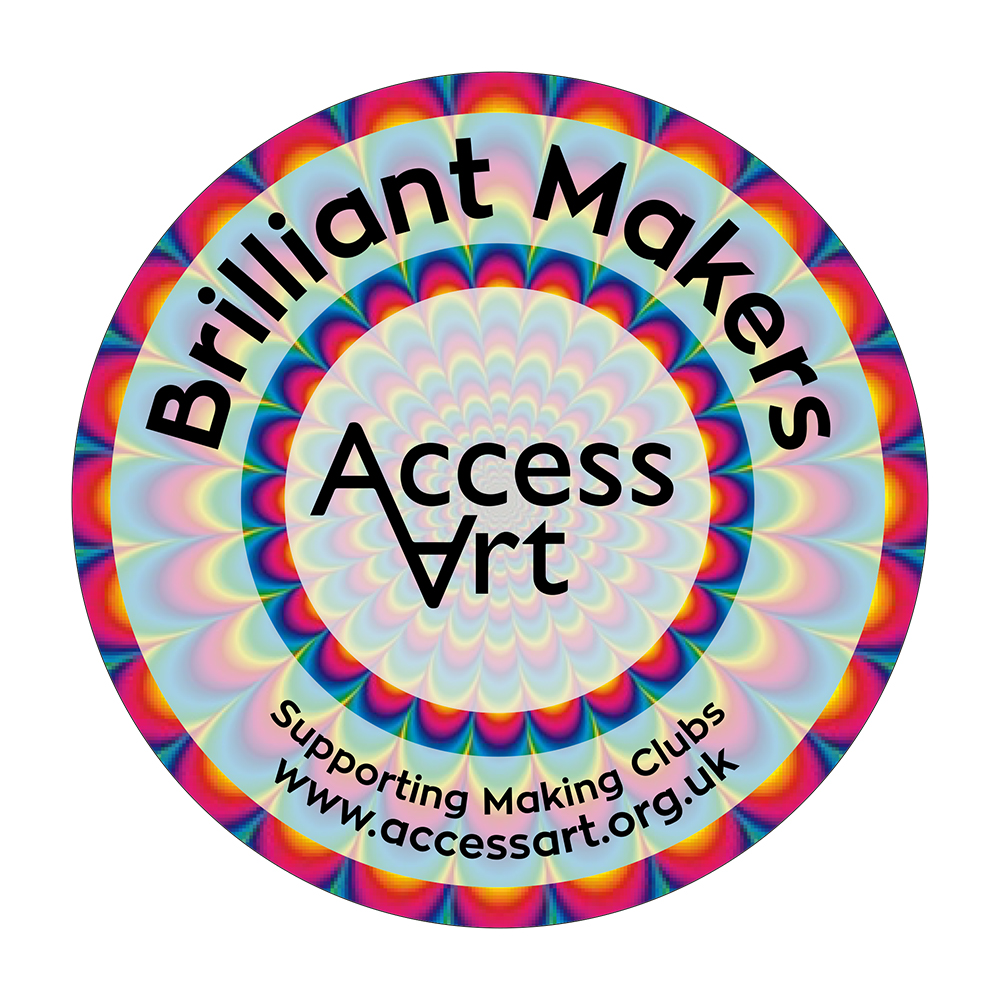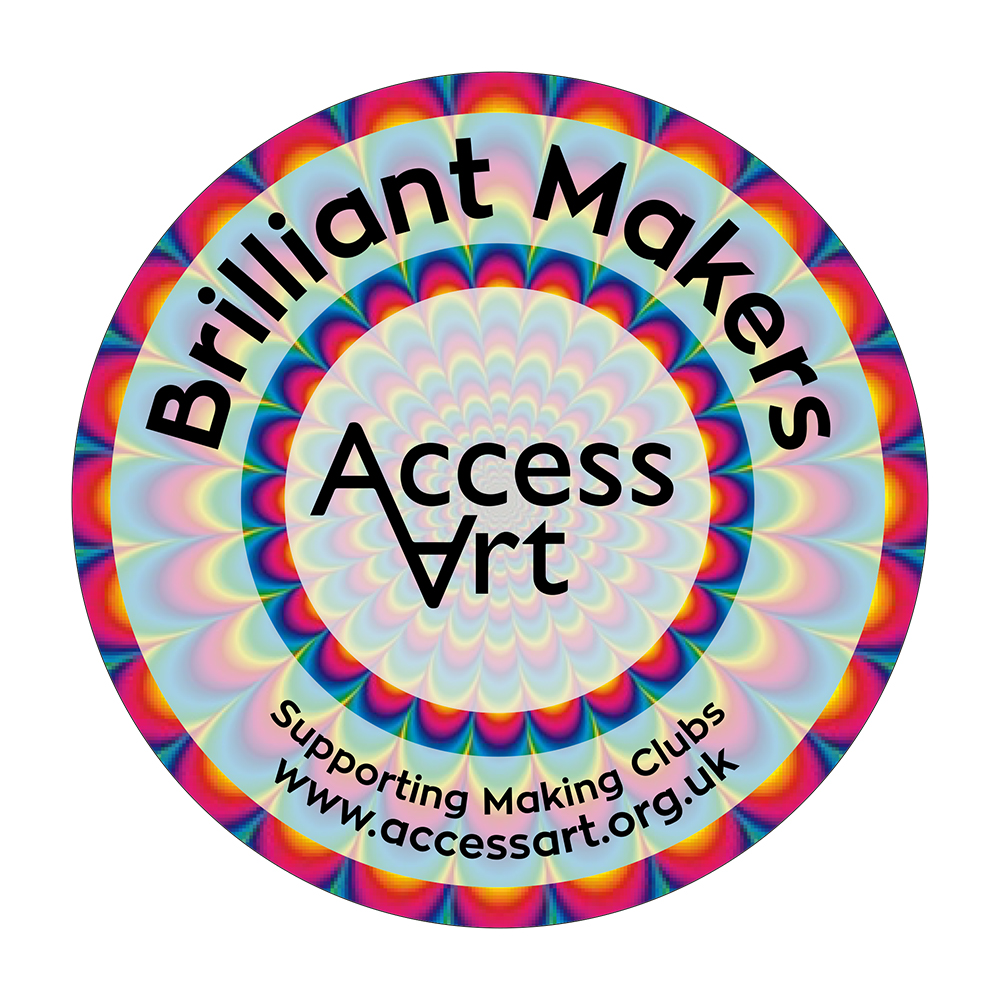 ---
This is a sample of a resource created by UK Charity AccessArt. We have over 750 resources to help develop and inspire your creative thinking, practice and teaching.
AccessArt welcomes artists, educators, teachers and parents both in the UK and overseas.
We believe everyone has the right to be creative and by working together and sharing ideas we can enable everyone to reach their creative potential.
Join AccessArt from only £3.50 per month and enjoy full access to hundreds more resources!
Join Us!

Add to favorites