By Paula Briggs
This resource shares practicalities behind the filming of animations made by the #BeACreativeProducer team of teenage animators.
The team have been using 3 main apps to help build their animations.
This resource is a very simple introduction to using the main app: Stop Motion / Stop Motion Pro. The aim of this resource is to show the basic technique offered; we are not attempting to provide a full tutorial for the software which you can find here, written by the software creators Cateater.
Whilst you can make a complete animation clip with the Stop Motion App, this resource also explains where we found it useful to combine the Stop Motion App with other software.
We hope it is useful to those just started out on their exploration of Stop Motion animation. There are many other apps out there, and we would love to hear from you if you would like to recommend another app.
Set Up
We filmed all our animations on a tablet or phone. Tripods, phone / tablet holders and blue tooth shutters are all available online very cheaply and can make a big difference to the quality of the animation produced.
Stop Motion and Stop Motion Pro
Although there are quite a few stop motion animation apps we found this one worked well for us, and the teenagers were already familiar with it as it was used in their school. The free version has good functionality but if you require access to the green screen option you will need to upgrade to the paid version.
The Basics:
Open a new movie:
Make sure the object to be animated is in focus and in good light. Take a photograph…
Move the object, and take a second image. Continue. Use the onion skinning feature on the left hand side to help you align images if necessary.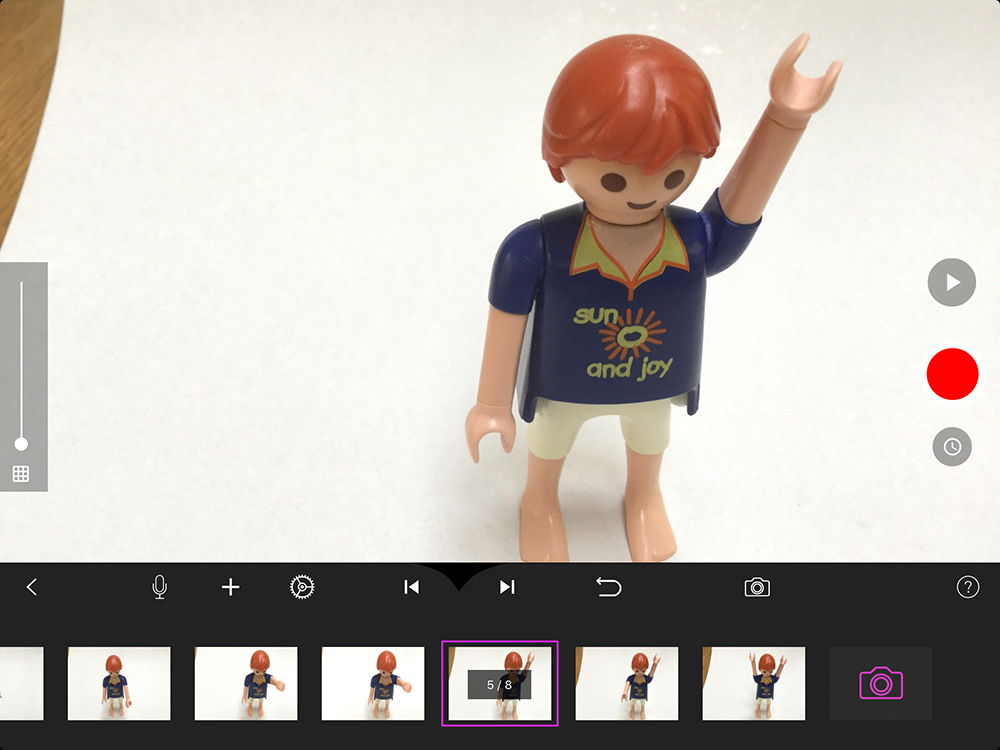 Click on the settings icon to open options including the ability to set frame rate…
Green Screen
We used the green screen feature for many of our animations. It is very easy to use, simply a case of selecting green screen (or blue screen) and setting the objects you wish to animate against green (or blue) paper. Backgrounds can be imported into the app for greater flexibility.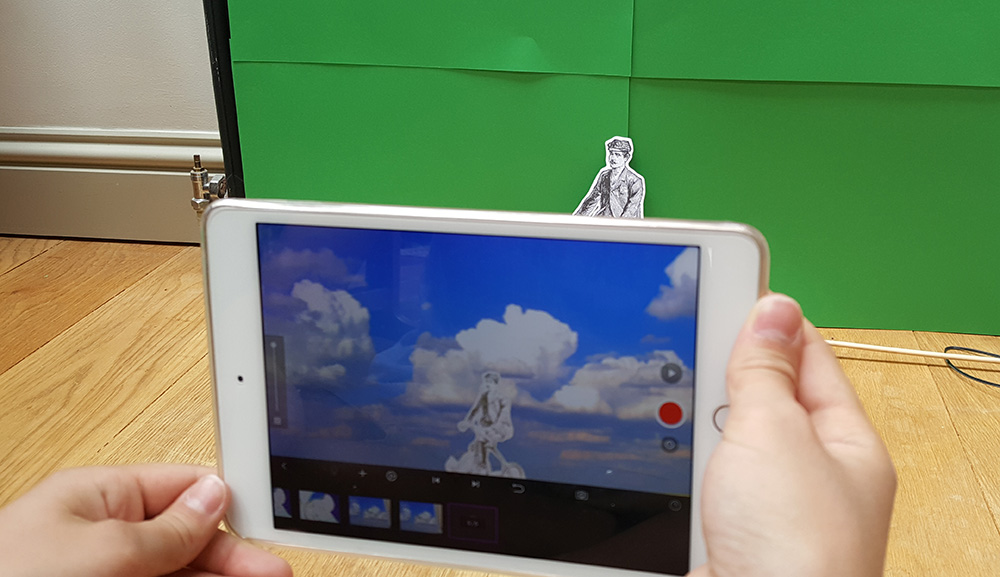 Extending Stop Motion App
Although you can add, delete, reorder frames, and add sound in the Stop Motion App, we found greater flexibility by exporting the animation created in the app into video editing software.
We used iMovie, though other, simpler, video editing software would work well too. Once the Stop Motion movie was imported into iMovie, we combined and edited the clips further, and added titles and sound, until we were happy with the end result.
The team also used GarageBand to compose sound tracks, and in some cases Logic Pro X.
Pls let us know if you have found other animation and movie editing software useful in making your animations.
---
Sign up below to receive email updates from AccessArt. AccessArt promises not to share your information with anyone else and you can unsubscribe at any time!
---
This is a sample of a resource created by UK Charity AccessArt. We have over 750 resources to help develop and inspire your creative thinking, practice and teaching.
AccessArt welcomes artists, educators, teachers and parents both in the UK and overseas.
We believe everyone has the right to be creative and by working together and sharing ideas we can enable everyone to reach their creative potential.
Join AccessArt from only £3.50 per month and enjoy full access to hundreds more resources!
Join Us!
Add to favorites