By Paula Briggs
This post has been created as part of the #BeACreativeProducer project.
The resource shares a very simple way of making a stop motion animation using found objects, and the Stop Motion App on a phone or tablet. This is an ideal way to introduce animation to first time animators.
The brief for this particular animation was to create a title page using the words: "Being Creative Builds Your Sense of Self"
The teenage #BeACreativeProducer team decided to make an animation which played upon the words "builds" and "sense of self" by using building bricks and an image of a painted portrait.
To Begin
A letter was written on one side of a building block, to spell out the title.
A watercolour portrait painting drawn by Rowan was colour photocopied and sections of the image were cut and stuck on the reverse side of each building block.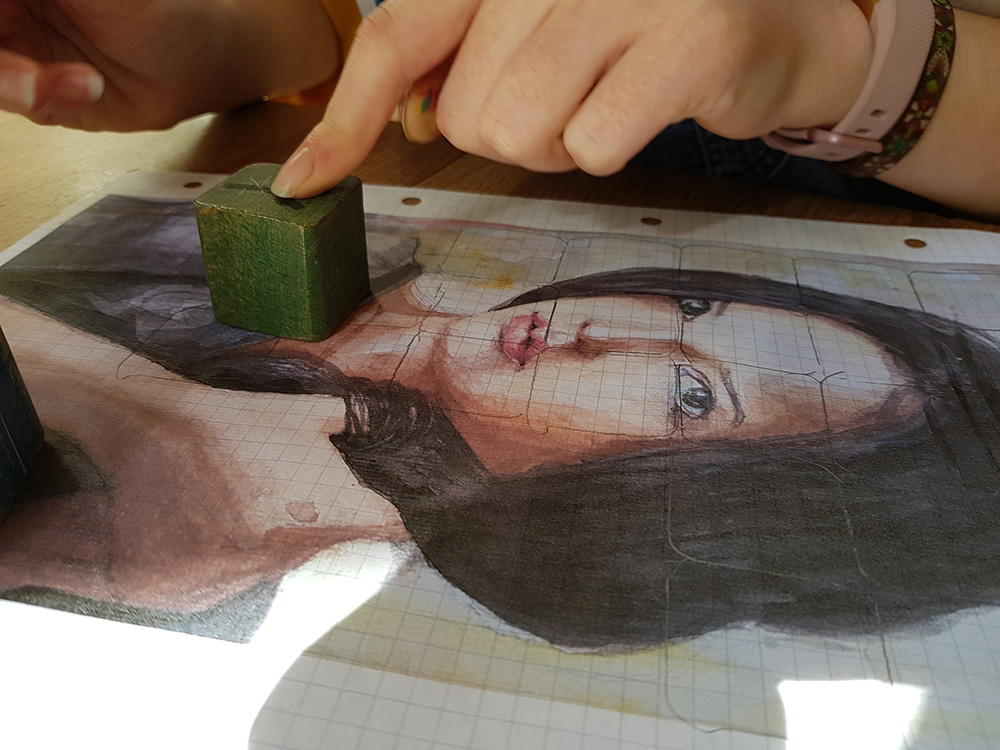 A background was chosen for the animation, in this case the team choose a textured rug, to add upon the material sense of the animation being "made".
Using the Stop Motion App, the bricks were animated by team members Amelia and Rowan. In the animation below, you can see there is quite a lot of "judder", because no tripod was used. The team quite liked the effect for this particular animation, but for other animations we used a tripod and blue tooth shutter (available very cheaply online for £4), which helps prevent camera shake.
There was very little editing in this short clip, which will be used as part of a larger section of the #BeACreativeProducer animation.
Sound was composed by team member Alex, using Logic Pro X.
---
Sign up below to receive email updates from AccessArt. AccessArt promises not to share your information with anyone else and you can unsubscribe at any time!
---
This is a sample of a resource created by UK Charity AccessArt. We have over 750 resources to help develop and inspire your creative thinking, practice and teaching.
AccessArt welcomes artists, educators, teachers and parents both in the UK and overseas.
We believe everyone has the right to be creative and by working together and sharing ideas we can enable everyone to reach their creative potential.
Join AccessArt from only £3.50 per month and enjoy full access to hundreds more resources!
Join Us!
Add to favorites