By Paula Briggs
As part of Bourn Primary Academy Art Week 2016, I visited the Year Six class to spend the day making shadow puppets, using the whiteboard projector as a way to cast shadows.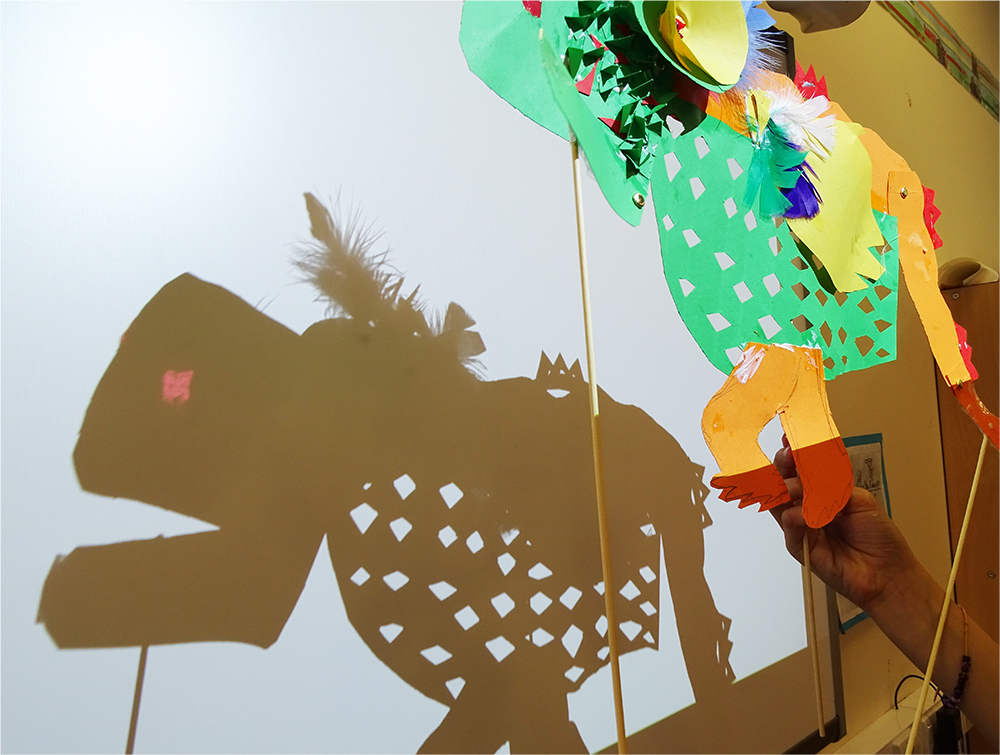 To Begin:
Materials
Coloured Card
Paper Fasteners
Scissors
PVA Glue
Skewers
Selotape
Method
Some tips to make your shadow puppets more interesting!
Take a look at traditional shadow puppets which were made from stretched animal skins. Many were cut with intricate designs. Obviously with a class of 30 we don't want them using scalpel blades (though as an aside I don't have a problem with children this age using scalpel blades in supervised groups of two or three – children should be enabled to use them). So there are a couple of techniques to show to the children to help them create intricate cuts, without the use of scalpel blades.
Cut into the card by making a slit from one edge, and then cutting shapes out of the centre of the card: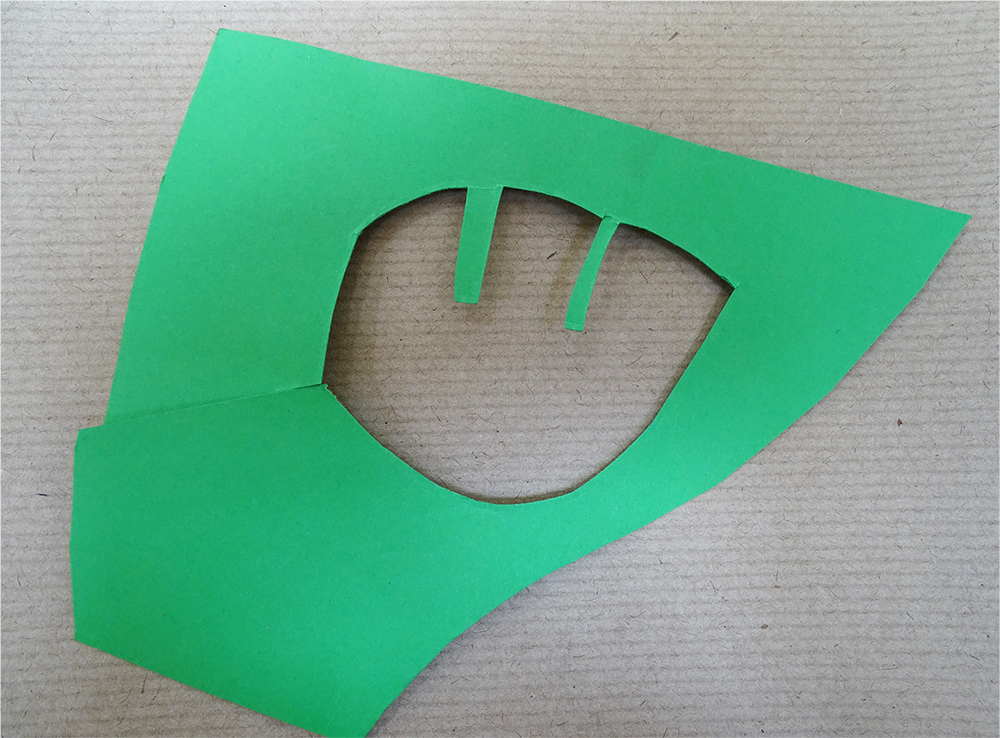 2. Creating "fretwork" by building up small pieces of card. In this instance, have the children cut small shapes of card, and then stick them together to create a fretwork-like form: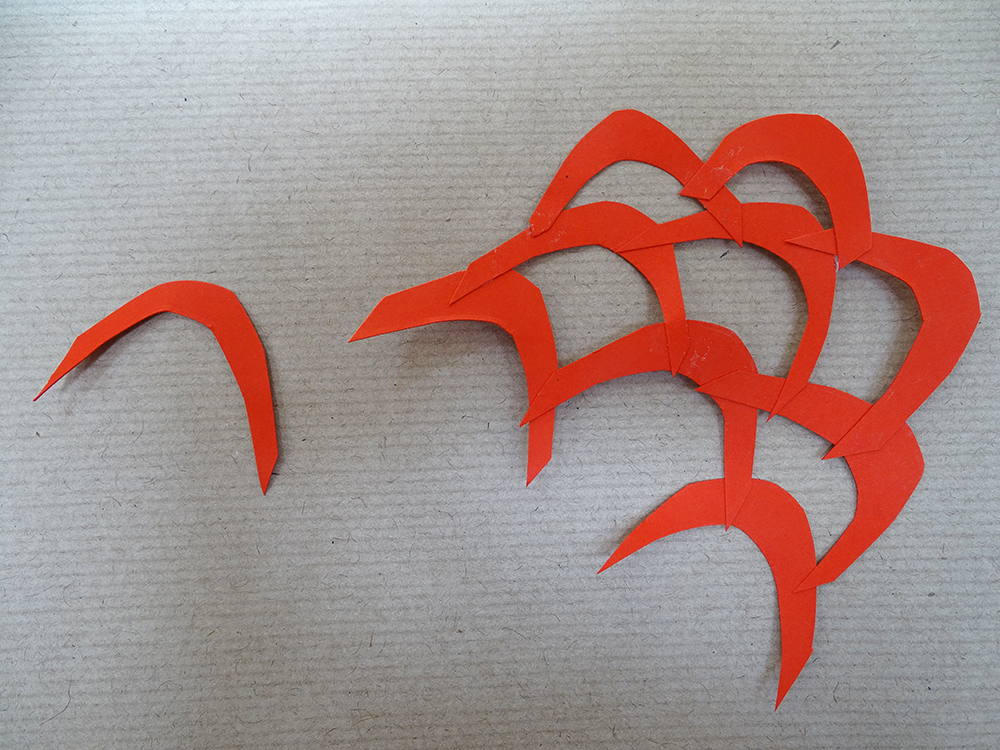 3. Making holes in the card ready to take the paper fasteners. Fold the card as in the image below, and make a small v shaped cut with the scissors. Open the card out to reveal a small hole to take the paper fastener: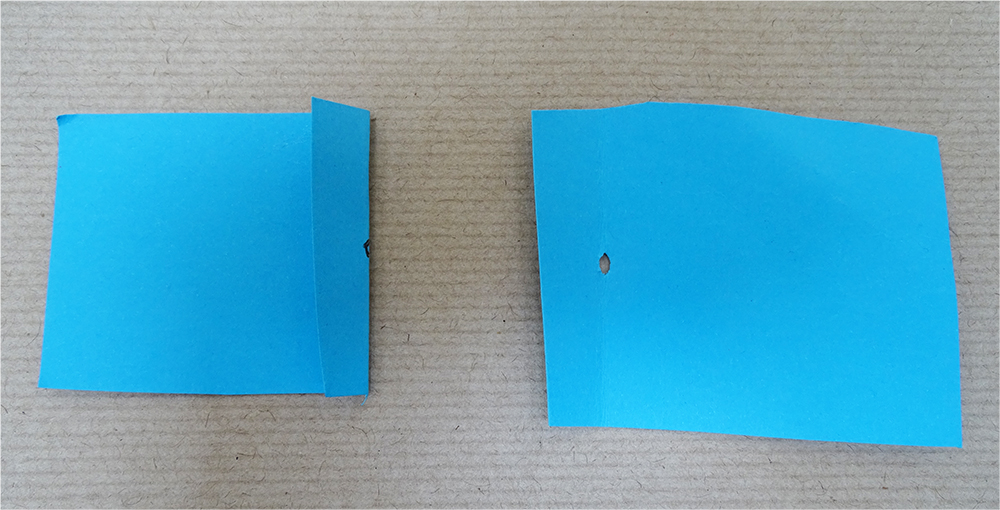 4. When thinking about articulation, encourage the children to add a paper fastener at each point of articulation, BUT, even a puppet like the one below only really needs three sticks to operate it (one in the middle to hold it, one at the head end and one at the tail end). It seems intuitive to add a stick at every articulated section, but it reality just a stick either end of this puppet will help the operator articulate it.

5. Don't draw your designs first. Instead, think, then cut straight into the card. Trying to cut out drawings will lead to frustration (the pencil works to a different scale to the scissors). Work on a larger scale – any "limb" smaller than 2 cm will lead to problems…
6. Finally, ask your pupils to be ambitious and thoughtful. All the methods here are simple: cutting and sticking. BUT, that doesn't mean to say they shouldn't aspire to do their very best cutting and sticking, and the most thoughtful puppet making. Push the children to push the puppets…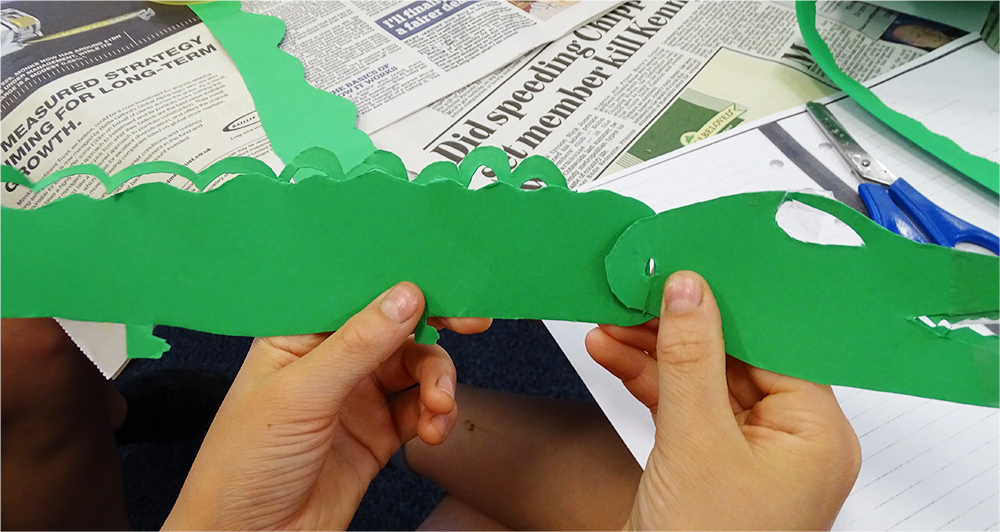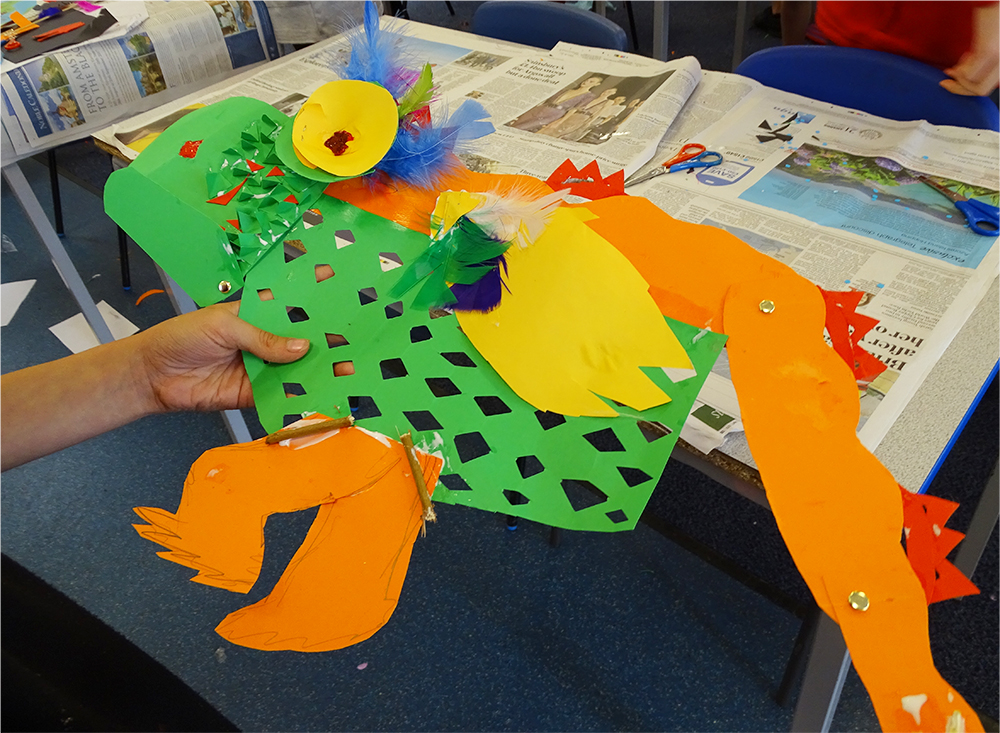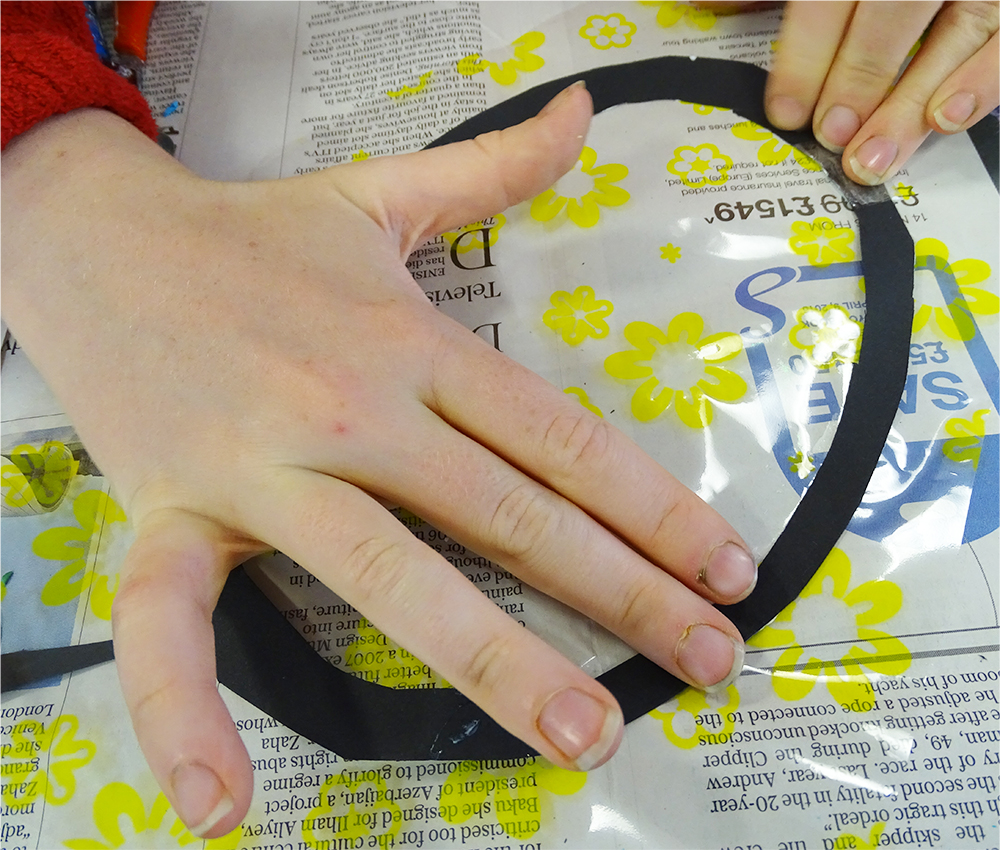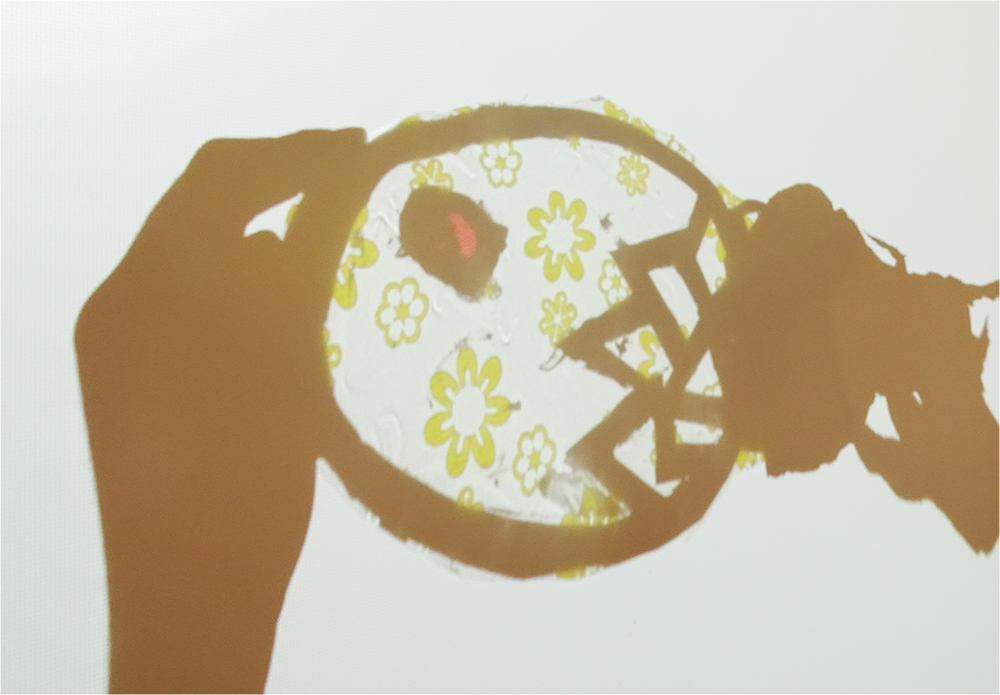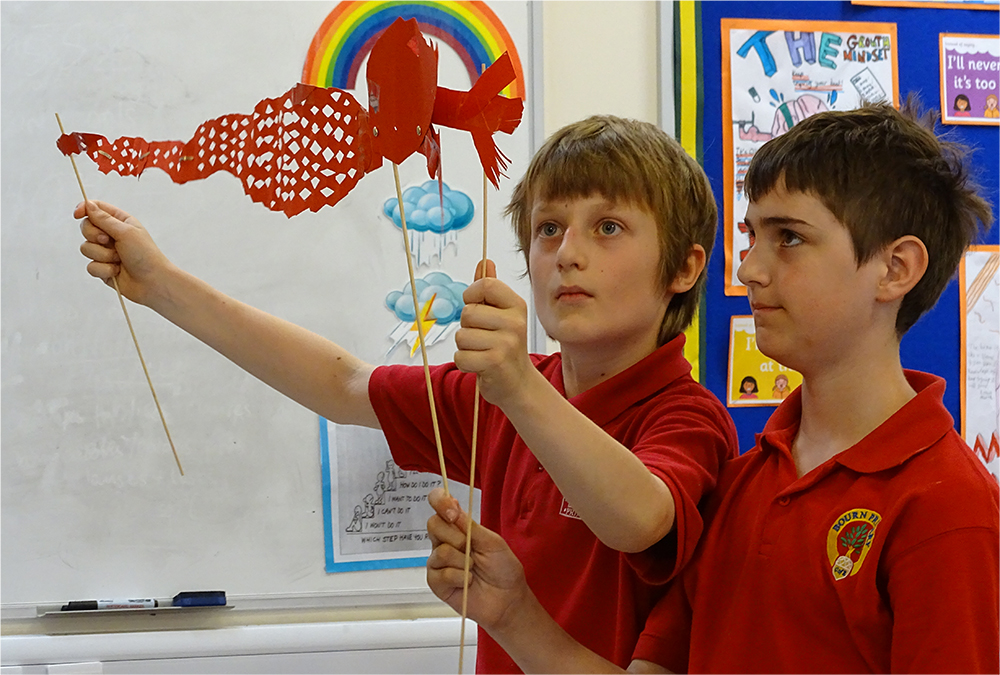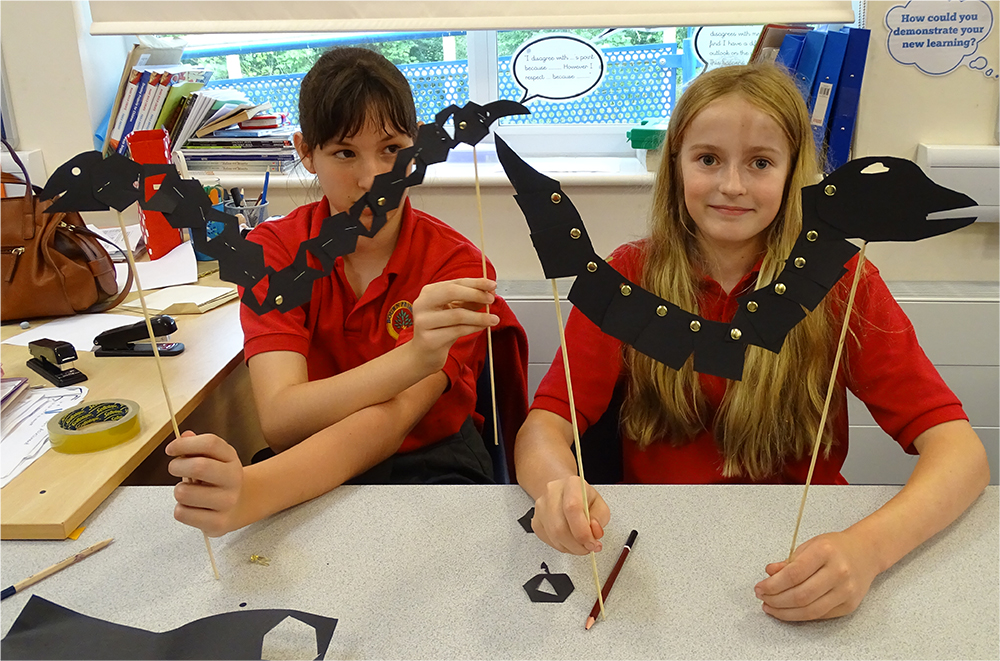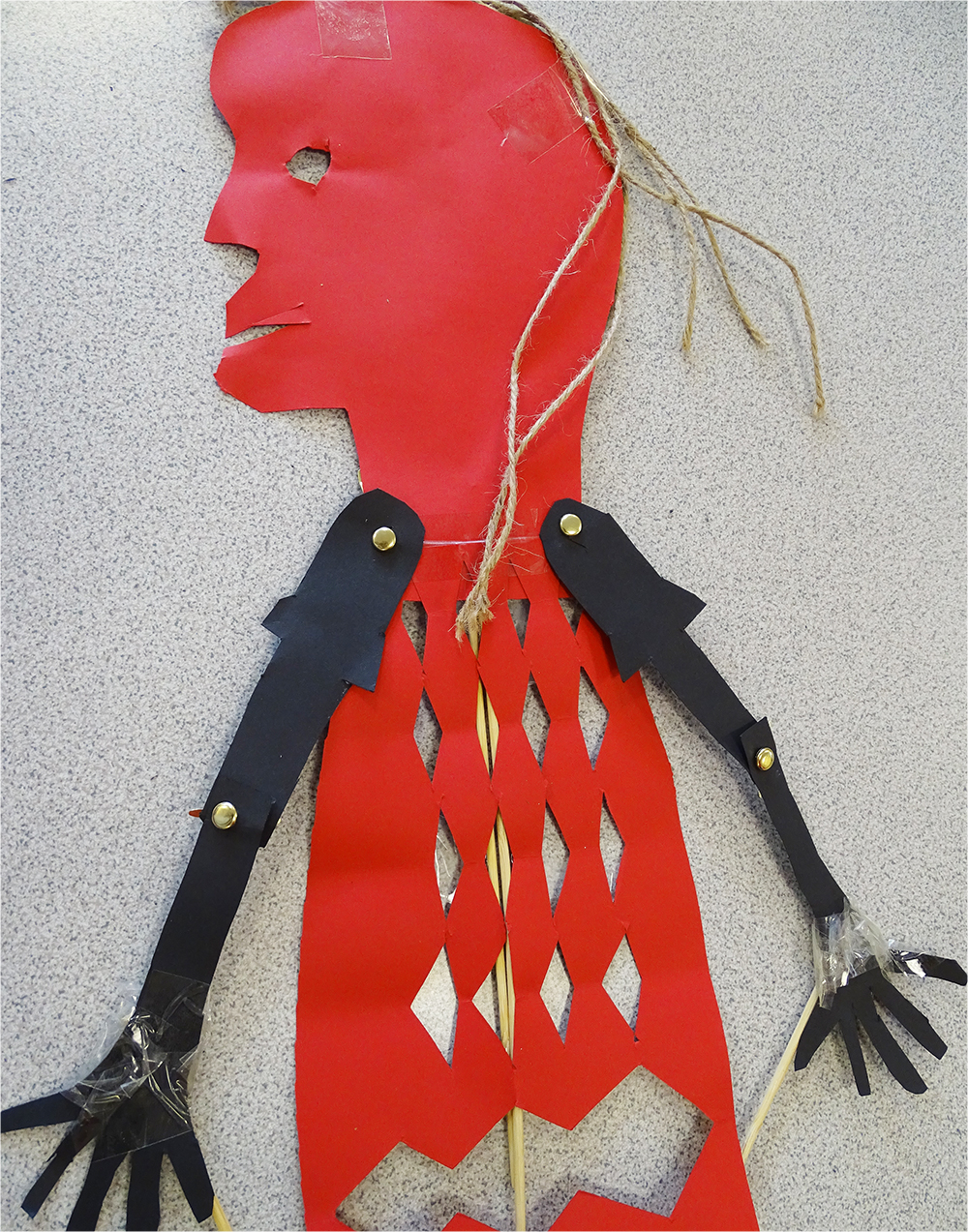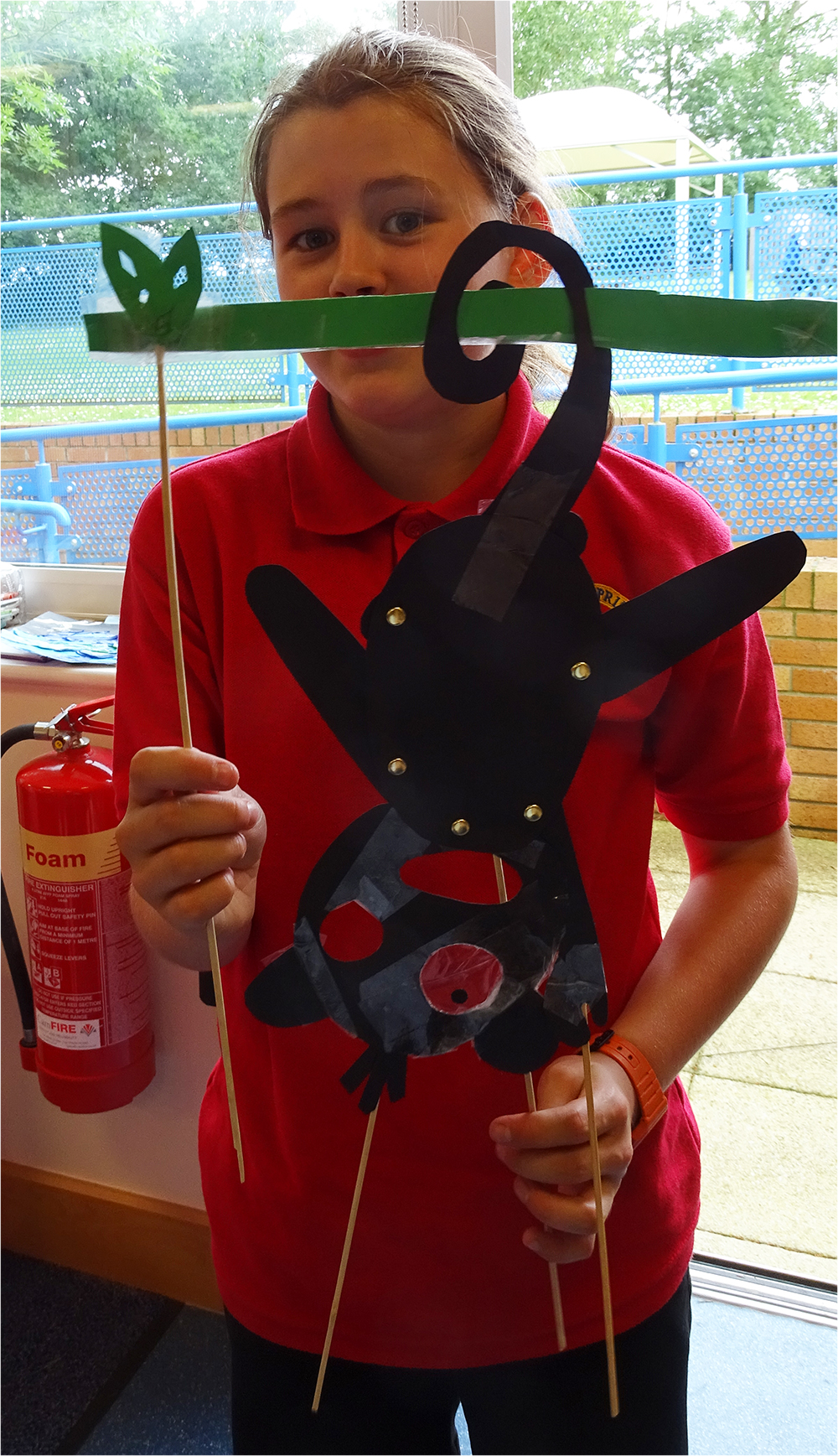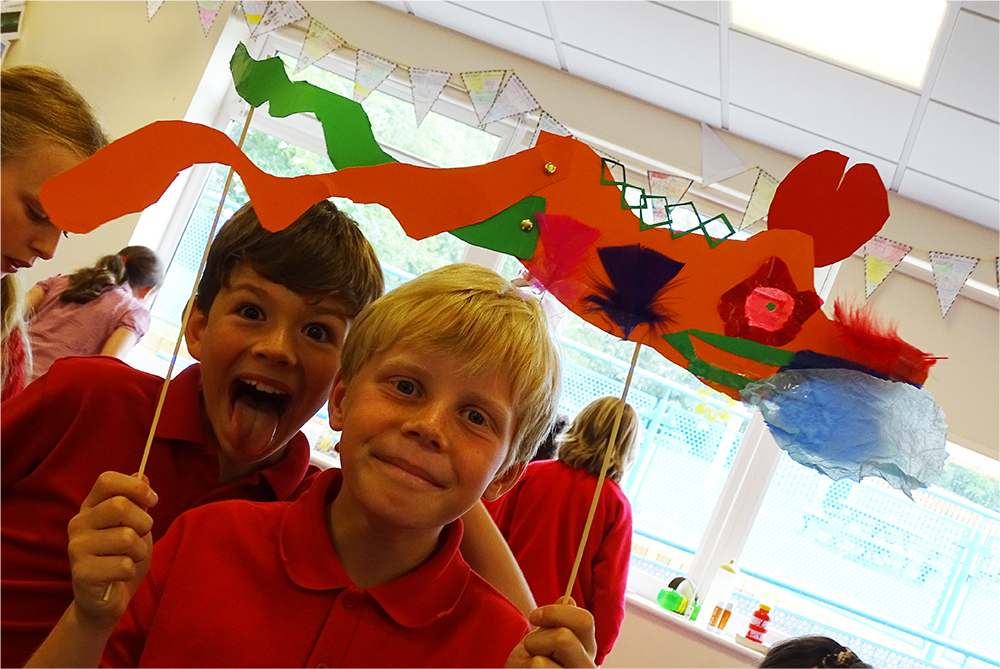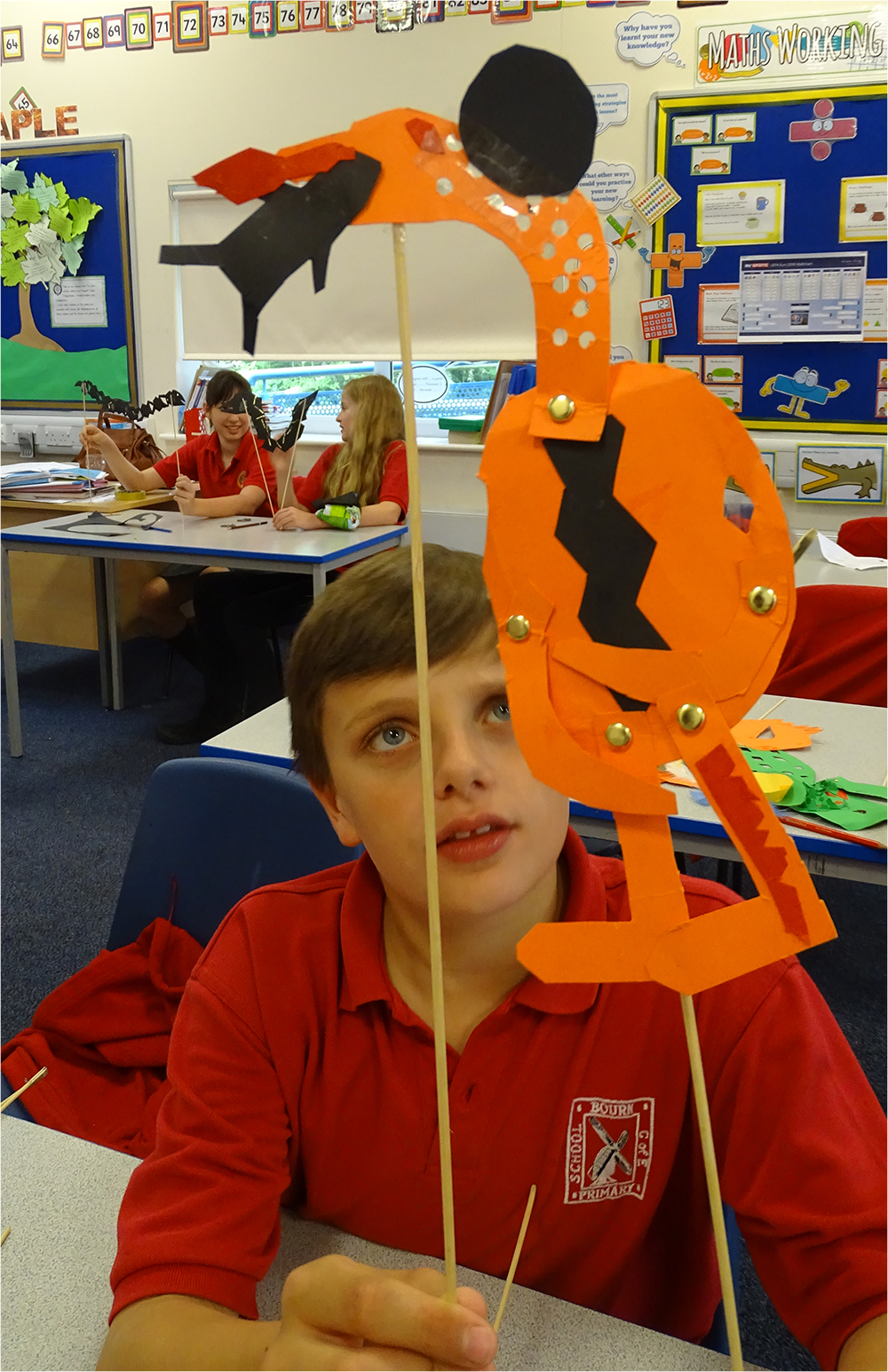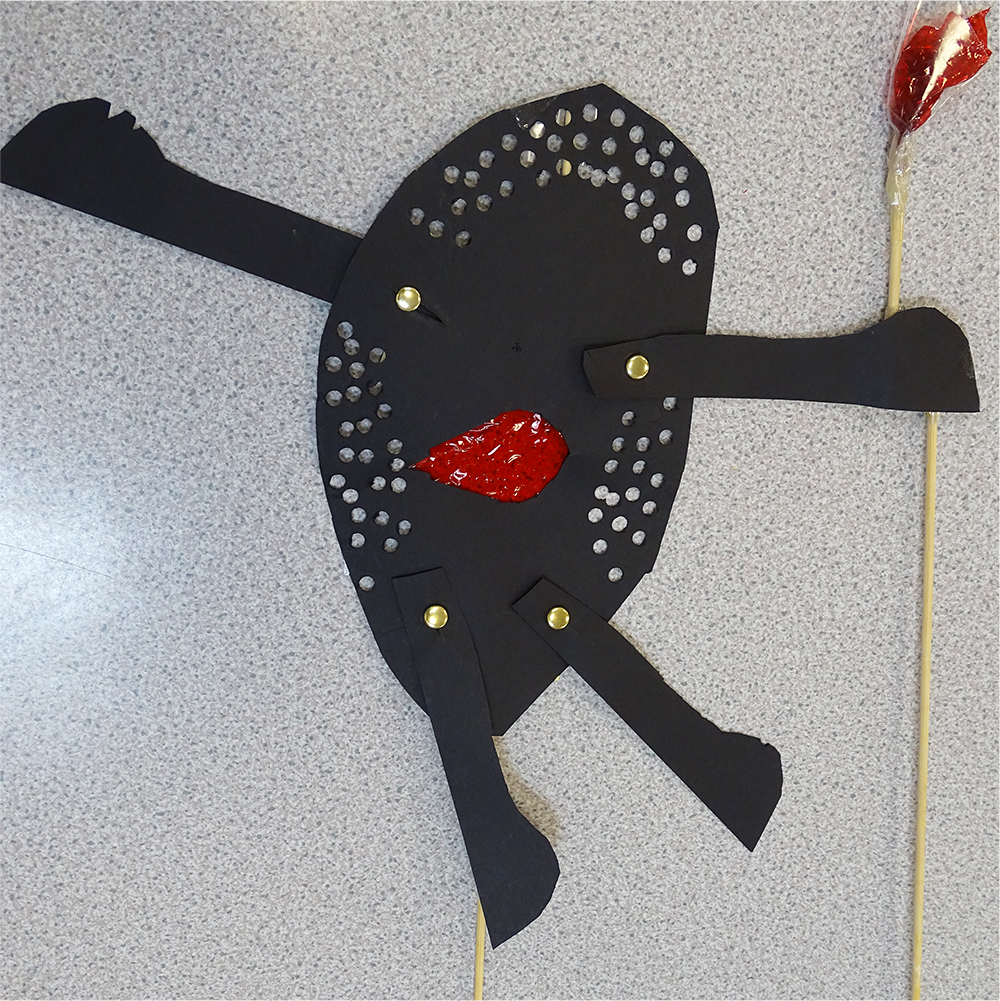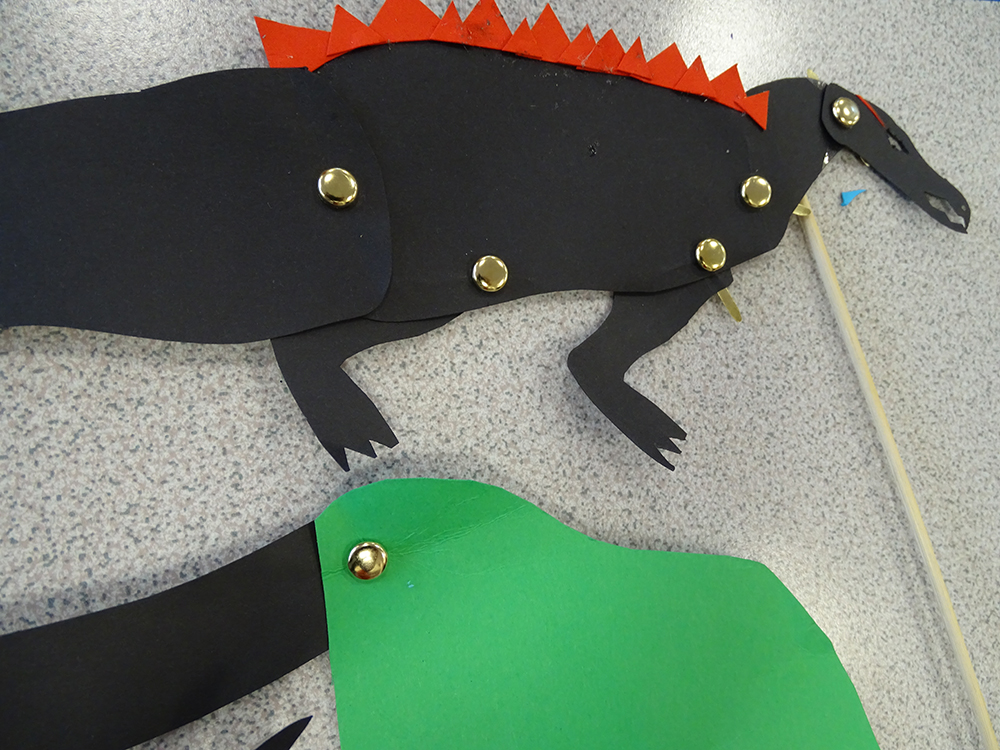 Finally children worked in groups of 3,4 and 5 to make mini plays…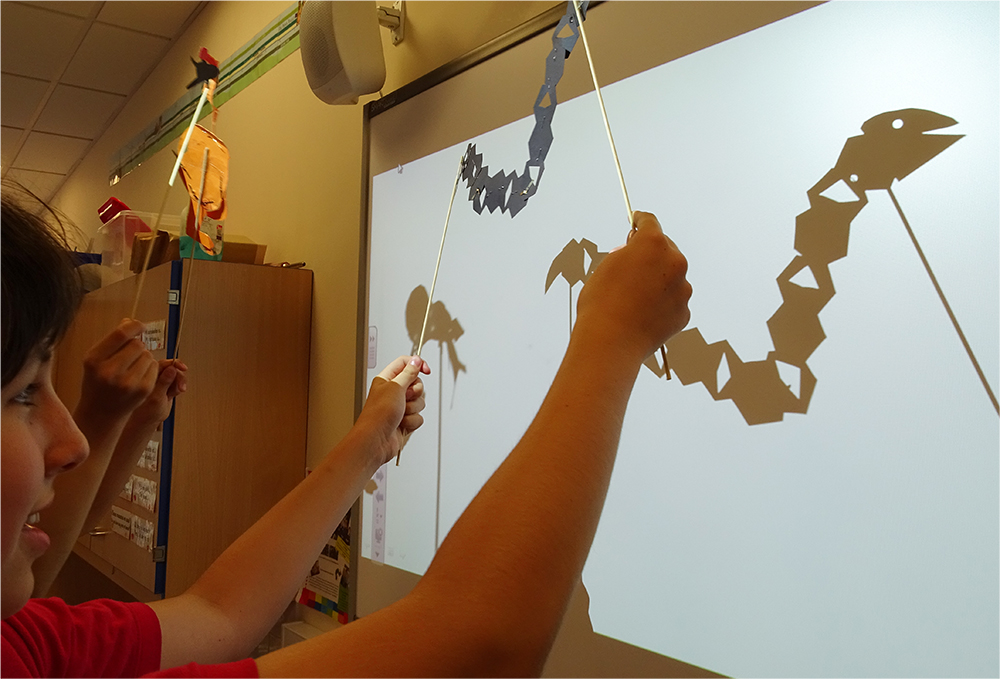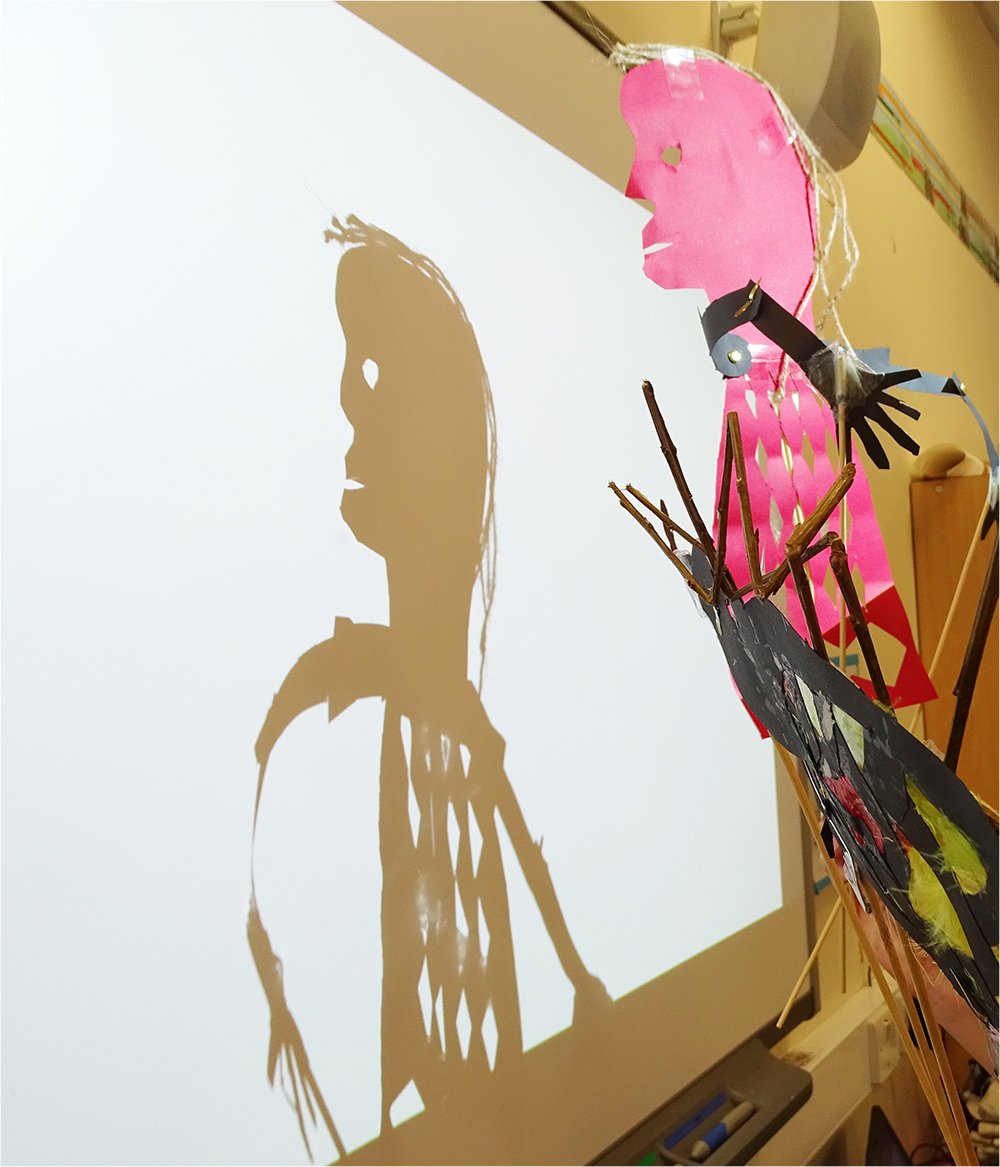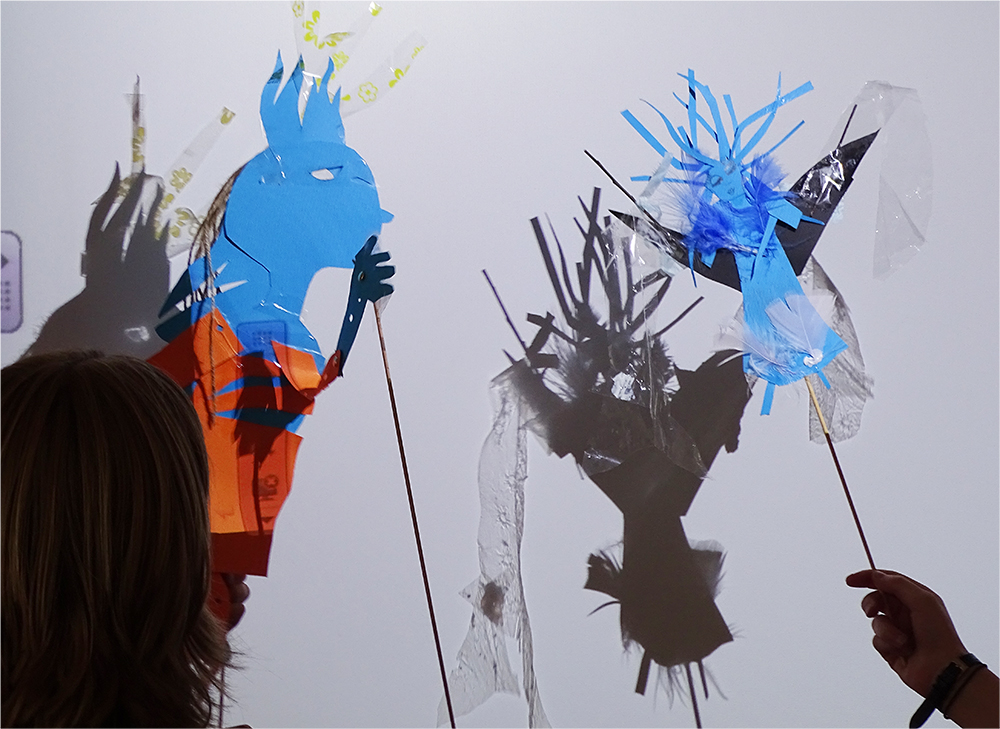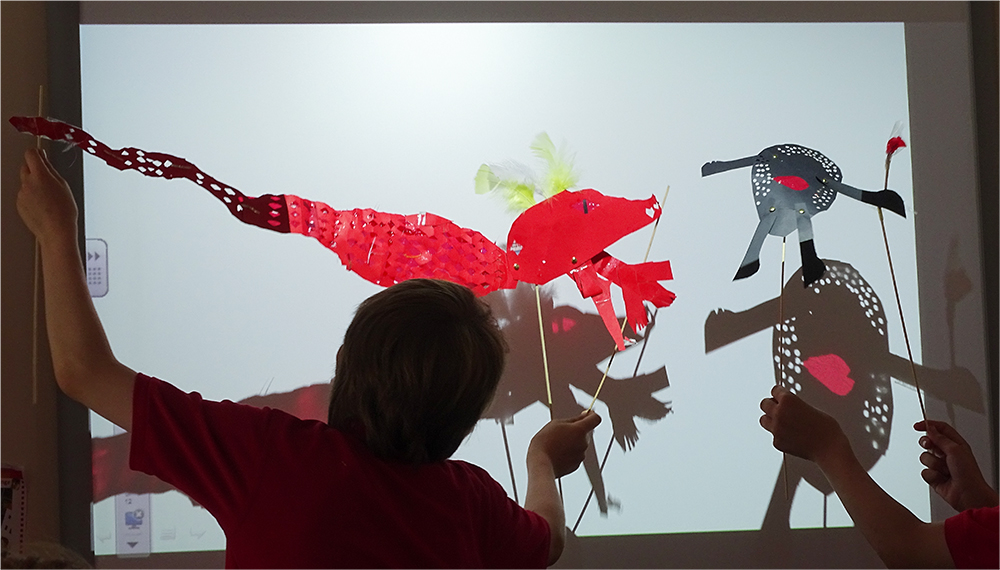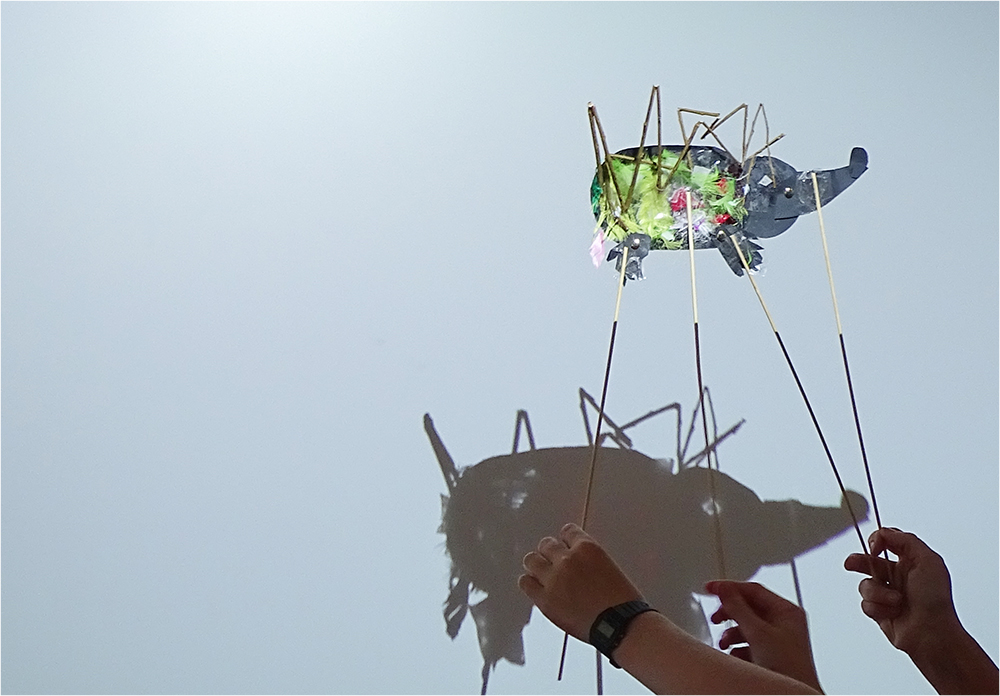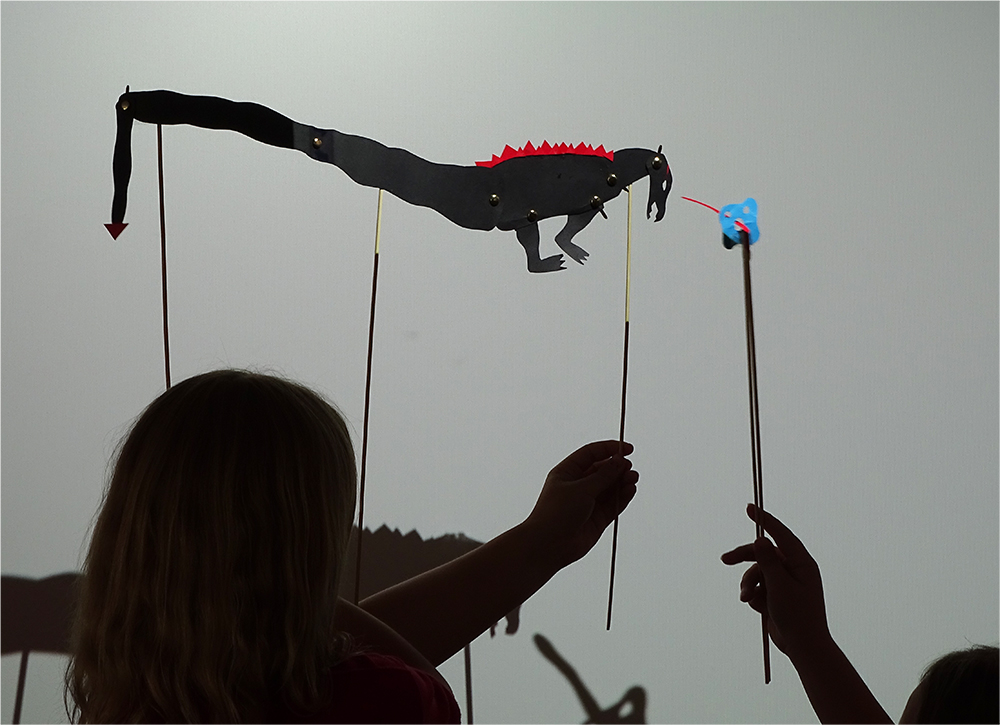 Very many thanks to Mrs Culley and Mr Bray, Year Six Teachers at Bourn Primary School, and of course to the children.
Add to favorites