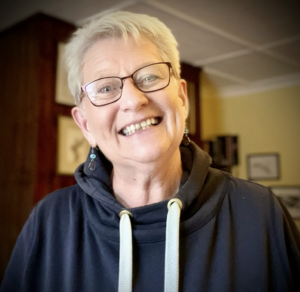 Susan is an artist educator who is based in north east England, but works nationally and internationally. Susan has been drawing since she could hold a crayon in her hand. After a successful career in secondary art education and as an Advanced Skills Teacher she became an independent visual art and Arts/Creativity adviser and consultant.
She has many roles and that currently includes the joyful role of being a Trustee of AccessArt, representing Europe on the World Council of InSEA International Society of Education through Art, Associate of Big Draw, Secretary to the All Party Parliamentary Group on Art Craft Design Education, founder of NEATEN North East Art Teacher Educator Network, past President of NSEAD and Council member, primary school chair of governors, popular keynote speaker, networker, critical friend and champion for art education.
Susan works across schools, colleges, universities, in museums and galleries and keeps a healthy presence via social media as @theartcriminal. Susan helped set up Sketchbook Circle in 2013 and takes part in this annual exchange every year. She has often said that "art gave me my voice" and it has.