This resource was contributed by Melissa Pierce Murray working with teenagers aged 12 to 16 from AccessArt's Experimental Drawing Class who meet weekly at Cambridge ArtWorks during term times.
During Melissa's sessions teenagers learn a vast spectrum of creative processes and skills and are encouraged to find their own voice to express themselves individually as artists.
---
With this class we used thin wire to make works with a strong presence. We began by looking at examples of works by two contemporary women artists.
Phyllida Barlow's bulky, colourful abstract works clog and fill up space. She often uses upright painted wooden planks as elements in her sculptures- standing upright like colourful, bare thickets, or grey and rickety, crossed and bound supporting other massive, weighty forms. By contrast, Rebecca Warren's tall white lumpy figures strain upwards against the pull of gravity. In their work, a hint of struggle arises from the tension between the heavy, inert qualities of the materials and the artist's vision to animate or occupy space.
Wire, Fabric and Paper
We began with the idea of making tall, skinny structures using wire, fabric and paper. Although I expected people to start working big, and imagined the room filling with swaying upright wire forms, many of the teens began by making minute and delicate structures.
I put out thin galvanised wire, slightly thicker aluminium wire and some straight rods of thin black steel. I only had a few wire cutters to hand, so cut the wire into lengths before the class, and lay them out on the ground. To avoid the danger of wire scratches, protective eyewear can be worn or the ends of the wire bent back so that the end is rounded. As well as wire, I provided coloured paper and acetate, string, fabric and tape.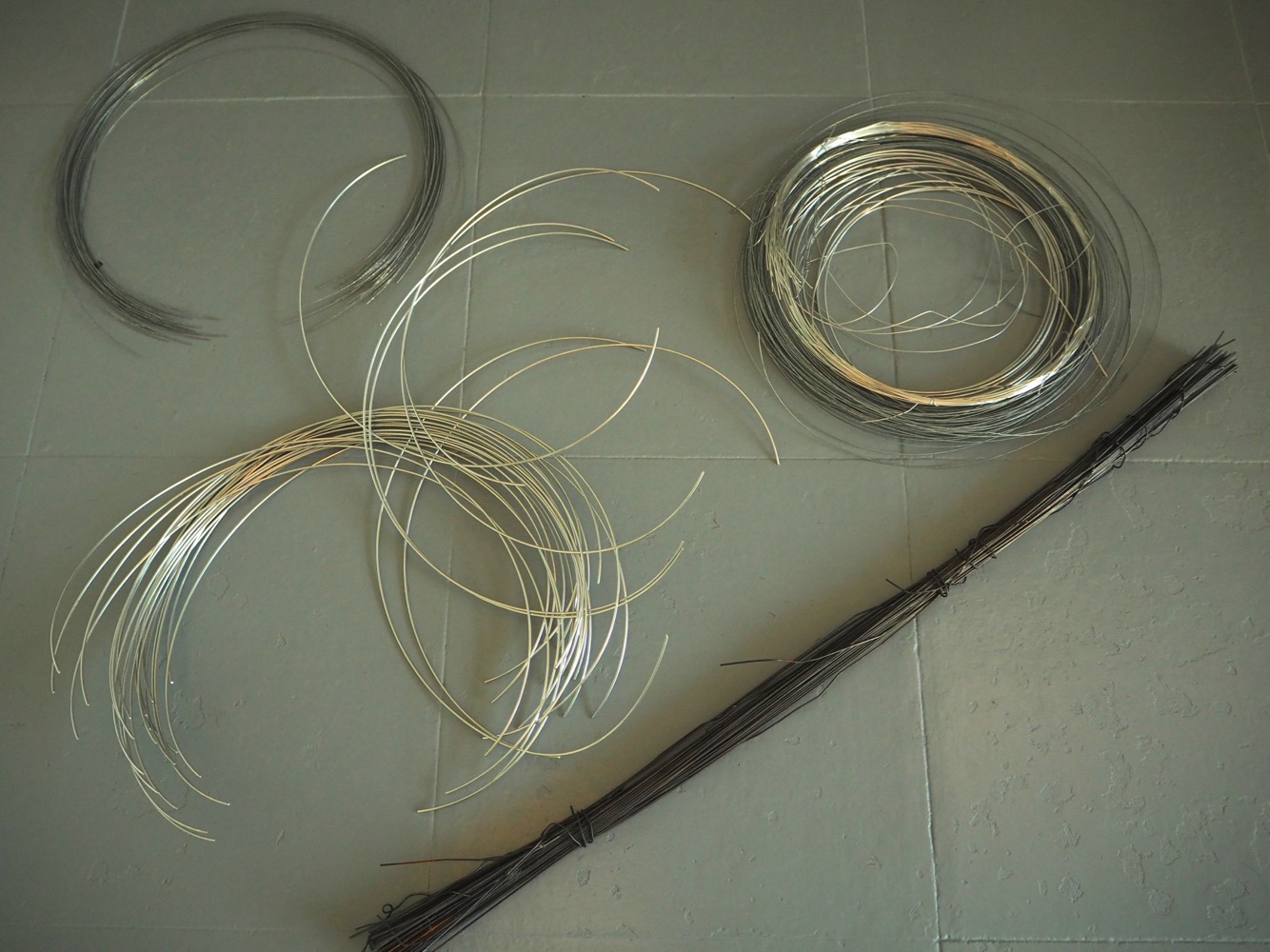 To access all content, I would like to join as…
AccessArt is a UK Charity and we believe everyone has the right to be creative. AccessArt provides inspiration to help us all reach our creative potential.
---
Add to favorites