In the beginning session this term, we focused on the skeleton, talking of how the skeleton provides the scaffolding for supporting the weight and fluid movement of the soft tissues of the body. When working in 3 dimensions, you always need to be consider how your work will be supported.
Though rigid once fired, clay is a soft, pliable medium which can only support some of it's own weight. Introducing an armature allows you to make more delicate, extended structures, and to reposition arrangements. In this class, we worked with oil based clay, made by mixing powdered clay and oil.
While this clay cannot be fired (in the high temperatures of the kiln, it would melt into a puddle and burst into flames), it has the advantage of not drying out, and does not shrink or crack.
Making a Wire Skeleton
We began the class by cutting a long and a shorter piece of wire. We used galvanised steel wire, but any sort of malleable wire can be used, such as aluminium or even green garden wire.
We folded the long length of wire in half to shape the head, twisting the wire to form a neck. We made arms by laying the shorter wire underneath the neck and twisting both sides, making sure that the shorter two wires stuck out at the sides, and the longer two wires for the legs stretched downwards.
We twisted the long leg wires together to form a waist, and bended them outwards and downwards again to form the hips. Finally, we put kinks in the wire for joints- elbows, knees, uncle and wrists- and bent the spine into an 'S" curve.
Four Legged Armatures
A four-legged, armature, such as for a dog, horse, etc, is made by starting with a longer initial wire, altering the proportions by lengthening the neck and torso, twisting on another set of legs after the waist, then twisting the remaining wires into a tail. If any of the resulting arms or legs end up being too short, they can be lengthened by twisting a longer wire over them. To ensure that they are well attached, always twist evenly down both sides.
Other appendages, such as wings for a dragon, can be added this way, and if the wire is initially twisted a small length along the spine before twisting outwards, the joint will be stable, rather than floppy. Wings could be left as bare wire, or covered with transparent tape or delicate tissue paper.
Adding Flesh to Bone
I had two slightly different colours of oil based clay. Both were a bit old and the room cold, so we cut the clay into bits and warmed them in tubs of hot water to make the clay soft and malleable. The clay can easily be modelled and built up onto the armature. In this class we made small figures, but if making a larger figure, you can build out the form a bit using scrunched foil or newspaper. This conserves clay and keeps the figure light.
Most of the class built their figures solidly, but a few used the clay and wire to draw lines and model shapes in three dimensions, or used the differently coloured clay or bits of coloured tissue paper to add tone to their work.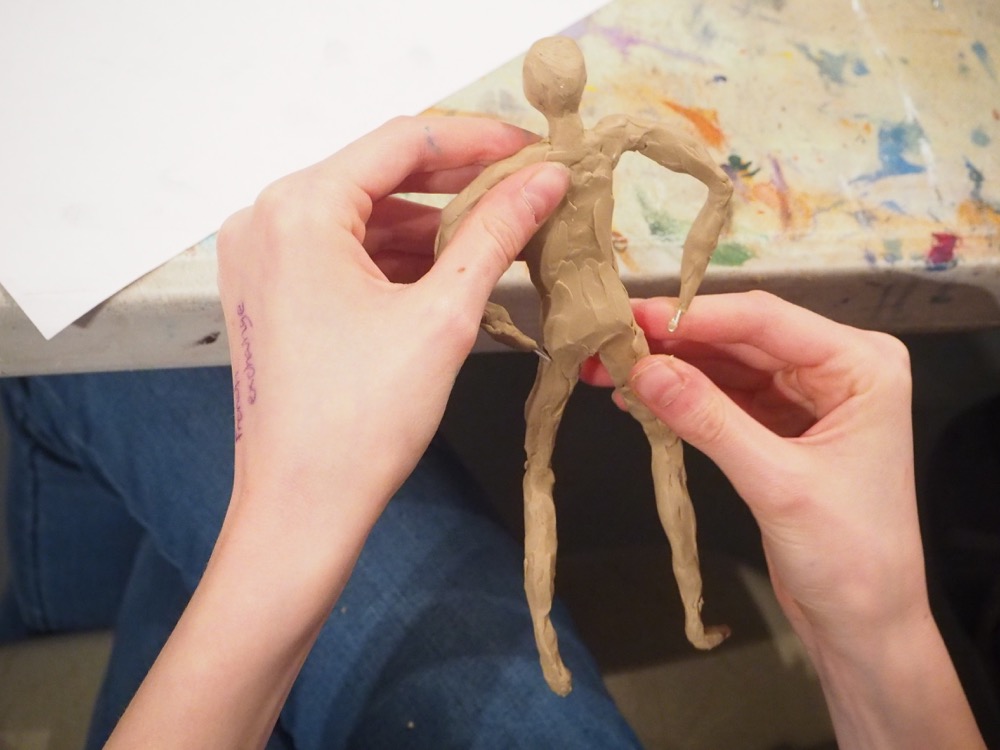 Character and Narrative
Sometimes while working, the teens use their drawings or constructions to develop characters or narratives.
Gallery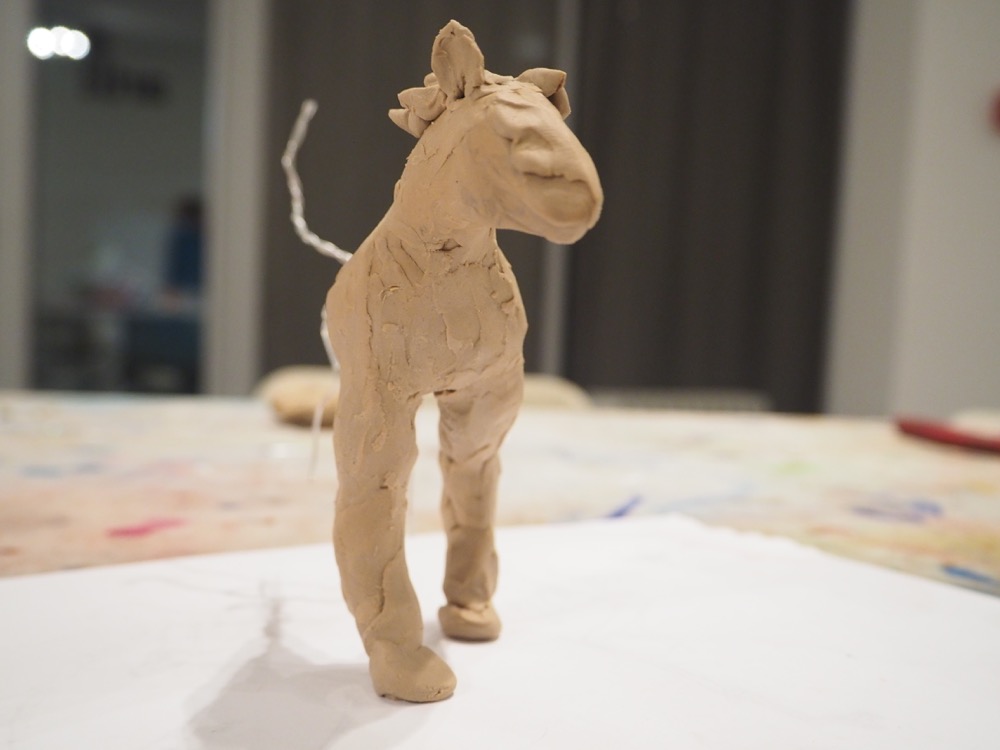 Many thanks to teenagers from AccessArt's Experimental Drawing Class for Teenagers, for sharing their ideas and work with AccessArt.
Many thanks to Melissa Pierce Murray, for leading sessions and sharing her ideas and processes with AccessArt.
UK Charity AccessArt has over 750 resources to help develop and inspire creative thinking, practice and teaching.
We believe everyone has the right to be creative and by working together, and sharing ideas, we can enable everyone to reach their creative potential.
AccessArt welcomes artists, educators, teachers and parents both in the UK and overseas.
Join Us!
---
Sign up to receive our email newsletter. By completing the form below you explicitly agree for us to send our email newsletter to you. We will not share your information with anyone else and you can unsubscribe at any time!
Add to favorites