By Cathy Mills
In this post, Artist-Educator Cathy Mills works with children in foster care to create simple monoprints, inspired by animals.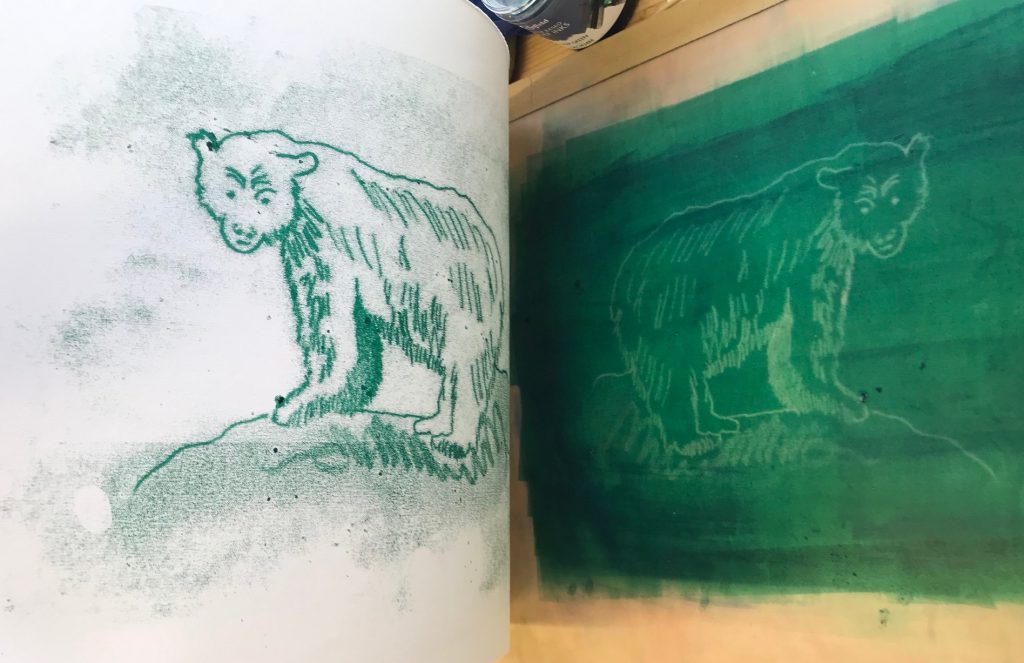 In the Autumn of 2019 I was delighted to be part of a well being day for children in foster care, organised by Megan Davy from Change, Grow, Live –  an organisation who offer the opportunity to become an Independent Visitor for a child in foster care. An Independent visitor is someone who can give a young person help, advice and companionship. I am already an independent visitor for a young girl who attended the session.
I proposed a monoprinting and drawing session, loosely based on the theme of animals, that the children could drop in and out of as they wished. The workshop took place over a 4 hour period.
Monoprinting is  the process of creating a print by inking up a plate or any non absorbent surface such as acetate or tracing paper and then transferring an image onto another piece of paper through pressure. It produces only one print at a time.
Children in foster care are often intimidated by endless deadlines and assessments that inevitably make up part of their lives. I wanted to find a balance between a structured approach that could give them a way in to the process and also freedom to do what they wanted within that. The challenge was to reach a wide range of age and abilities.
We began with some stretching and relaxing physical exercises to loosen up…art can be intimidating for many people. Releasing tension through physical movement and making sound is invaluable. For this I draw on my knowledge and practice of the Chinese physical art of Chi Gong (Taijiwujigong).
I then introduced carbon paper and we experimented with scribble marks made through the paper which is a simple way to create a monoprint and is fun too. This process of making prints using carbon copy paper is one which I discovered in Paula Briggs book , Drawing Projects For Children.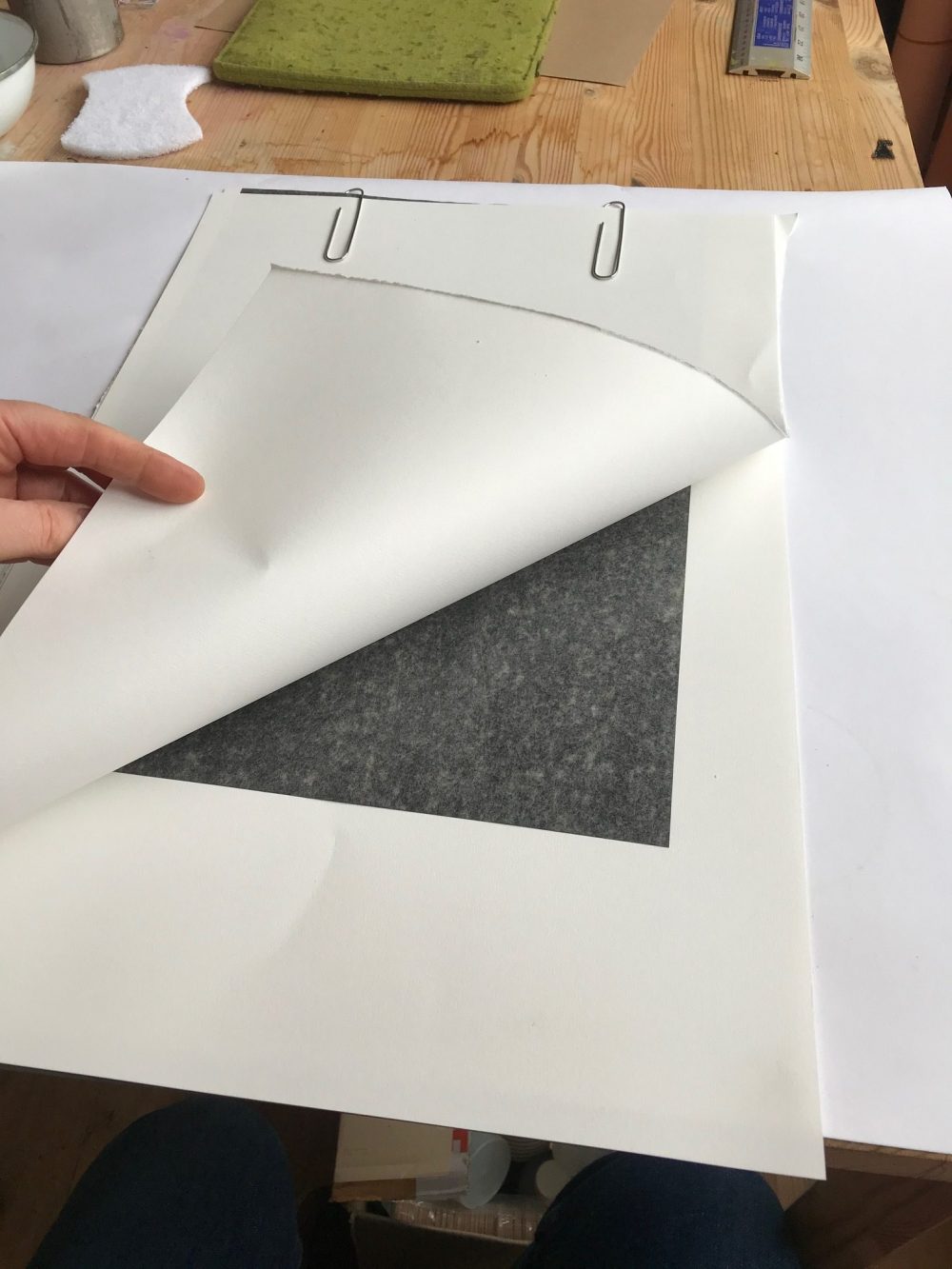 Making carbon copy paper prints.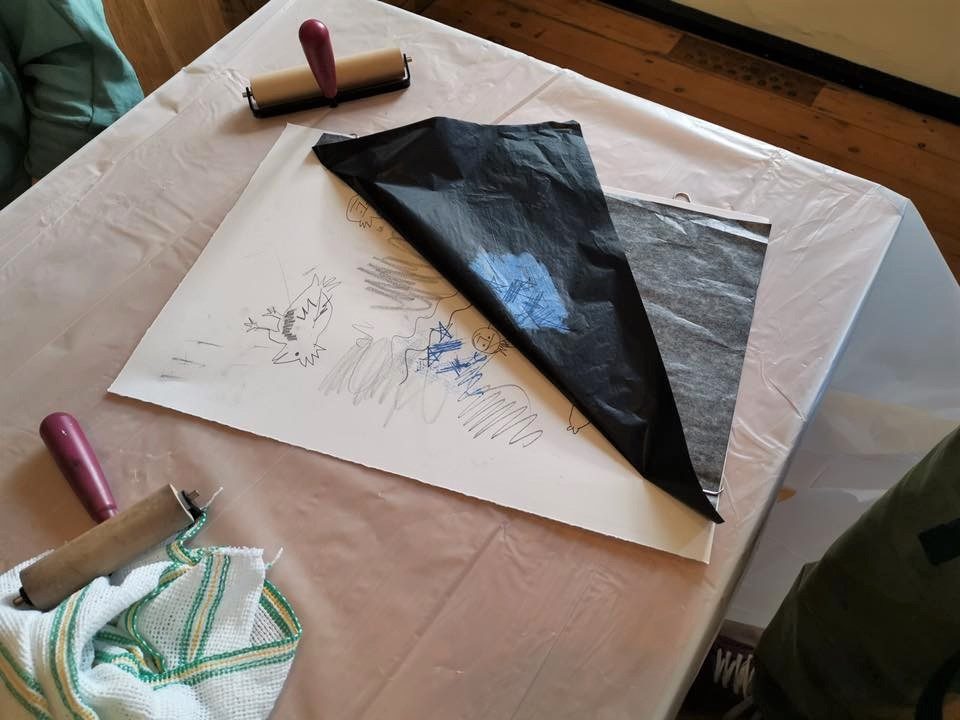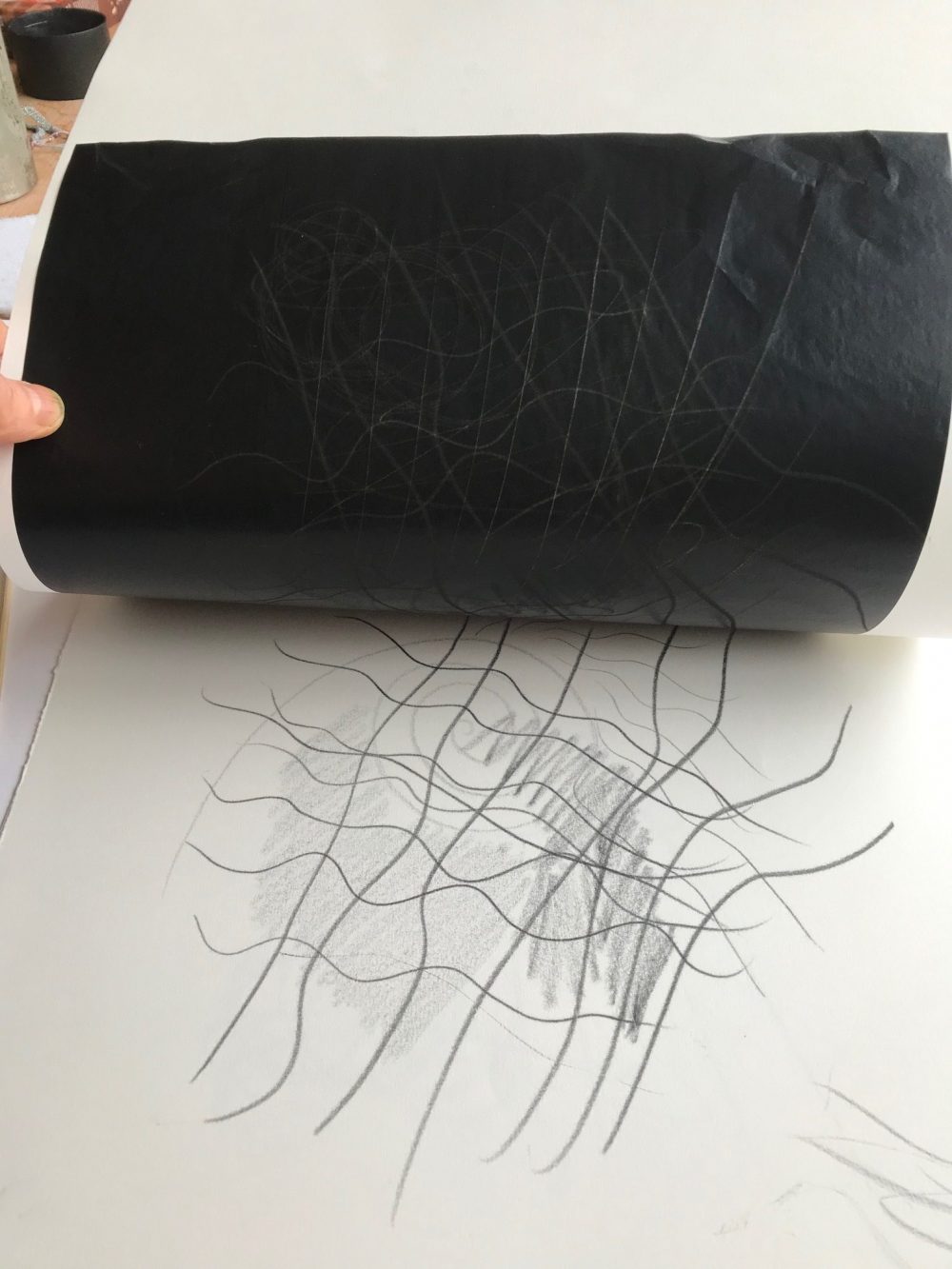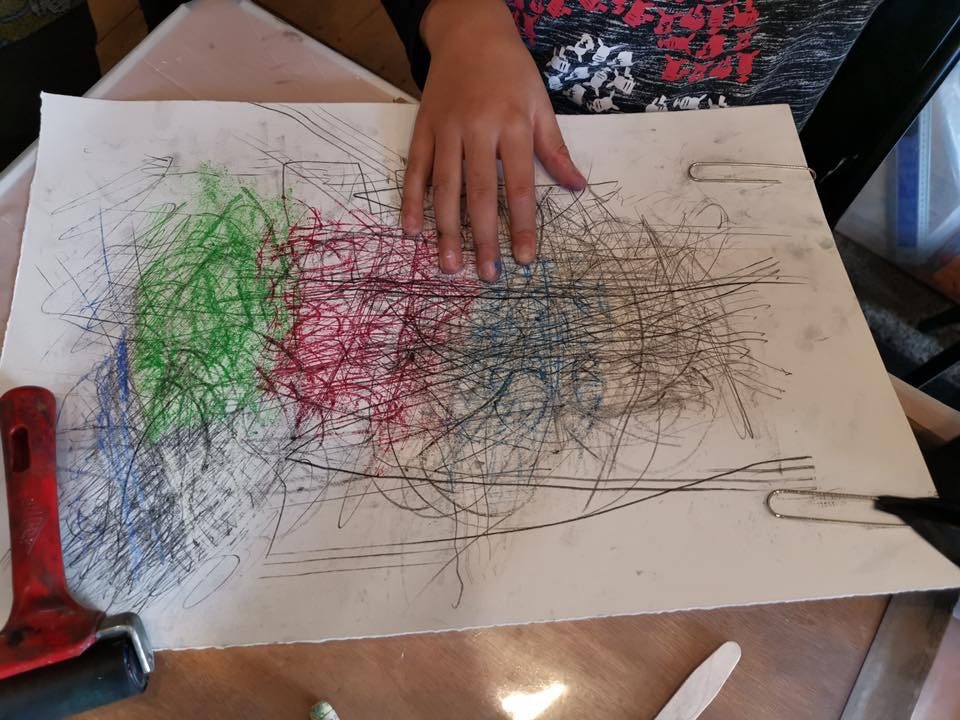 I then pinned up images of prints taken from feathers, leaves and bubblewrap! I provided these prints that had been made by children from a previous workshop so that the children could see that there are different ways to to make a monoprint. I spoke to the children about how we had made these and one or two of them engaged with the ideas and became more playful with their process as a result.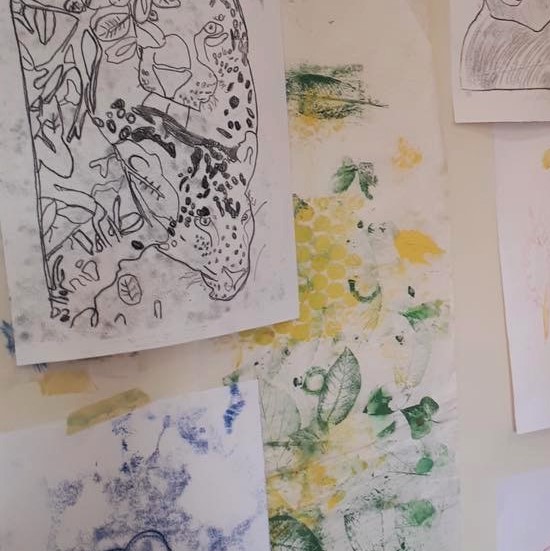 I asked the children if they could tell me what the bubble wrap prints had been made from. I brought along some bubble wrap to show how the plastic , as well as feathers, could be us used to make these marks.
I displayed some pictures of animals for the children to choose from.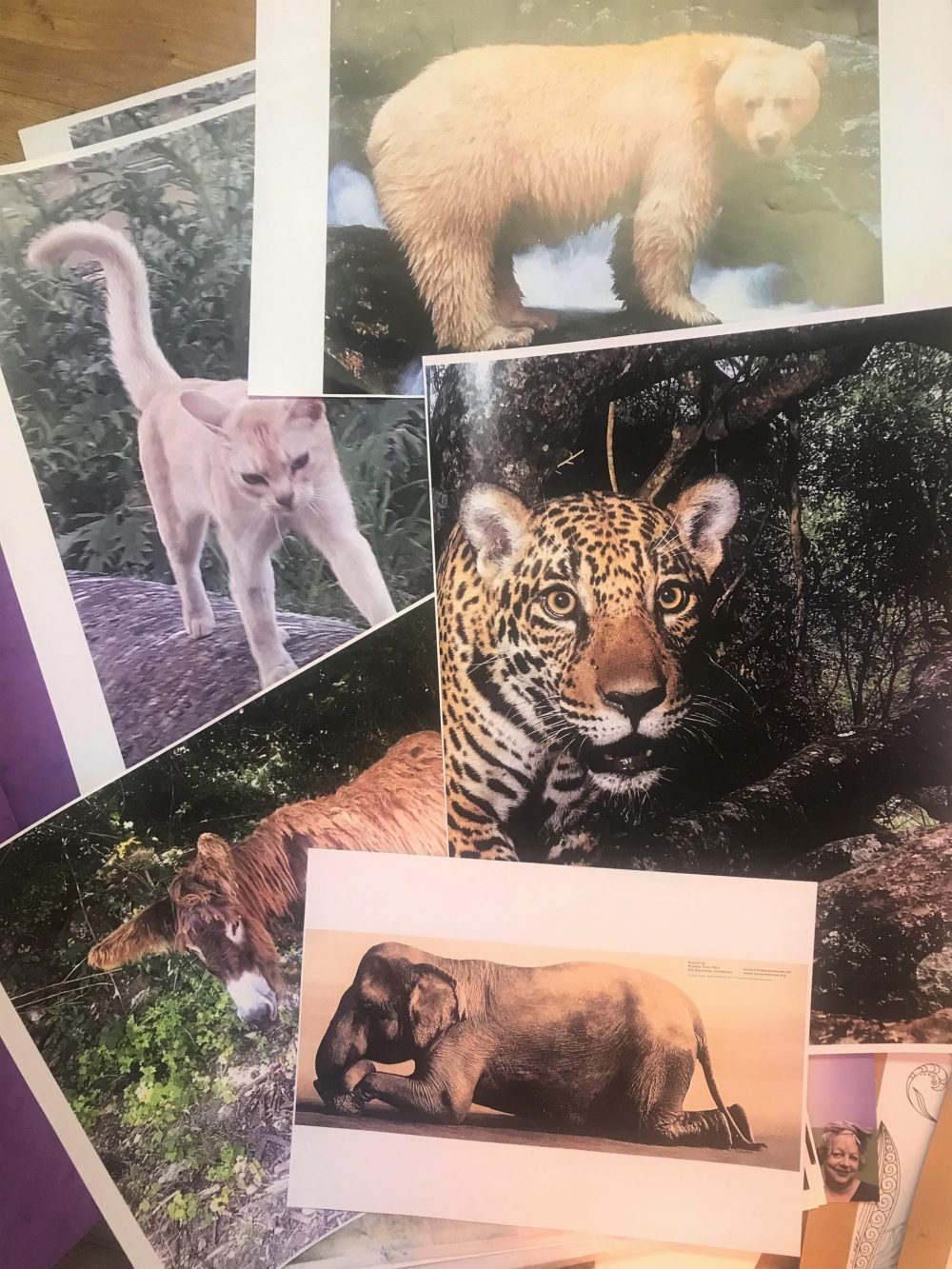 The materials were laid out with printing inks, rollers and boards to roll out ink onto. I wanted it all to feel fun and intriguing….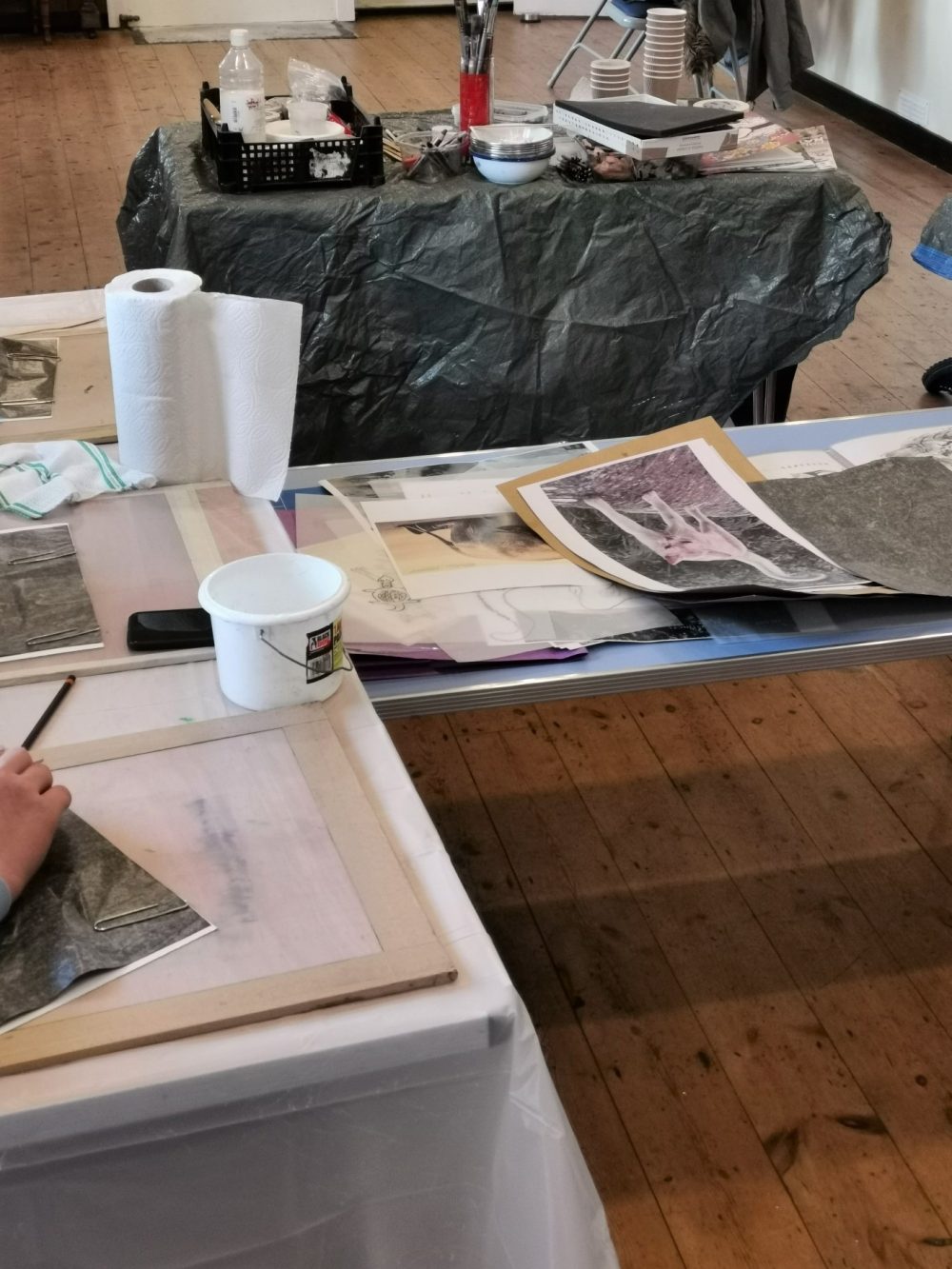 The group then rolled a layer of thin ink onto a wooden board, ready to print from.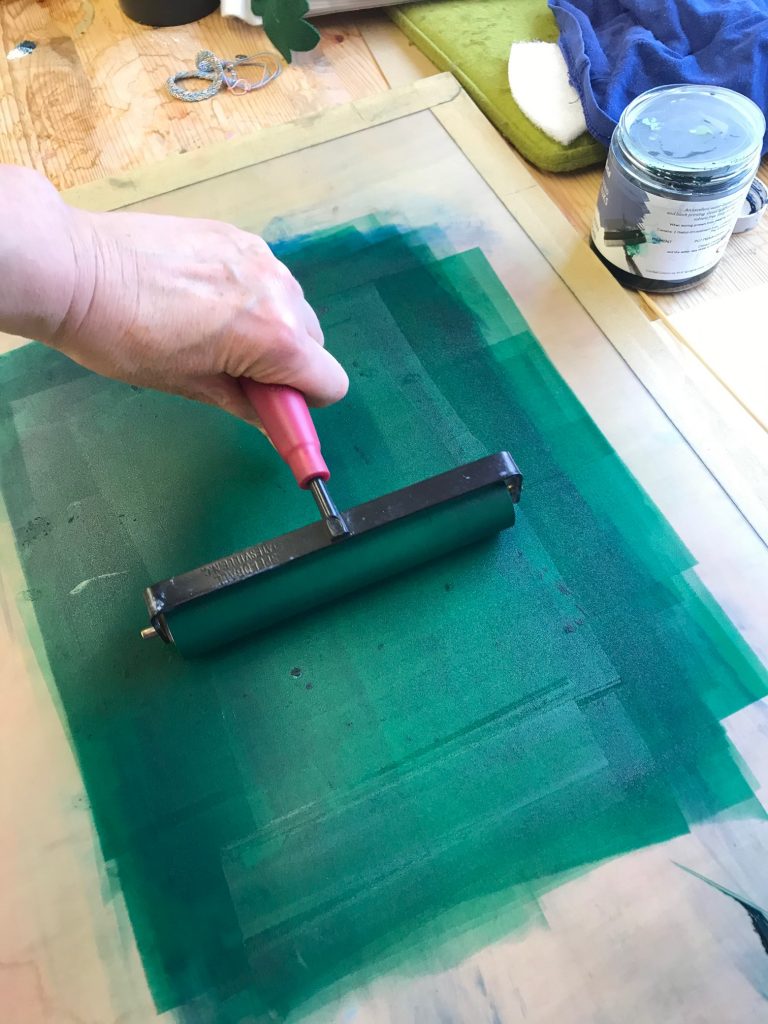 The children chose which animal photo they wanted to work with and traced through an image of it onto tracing paper.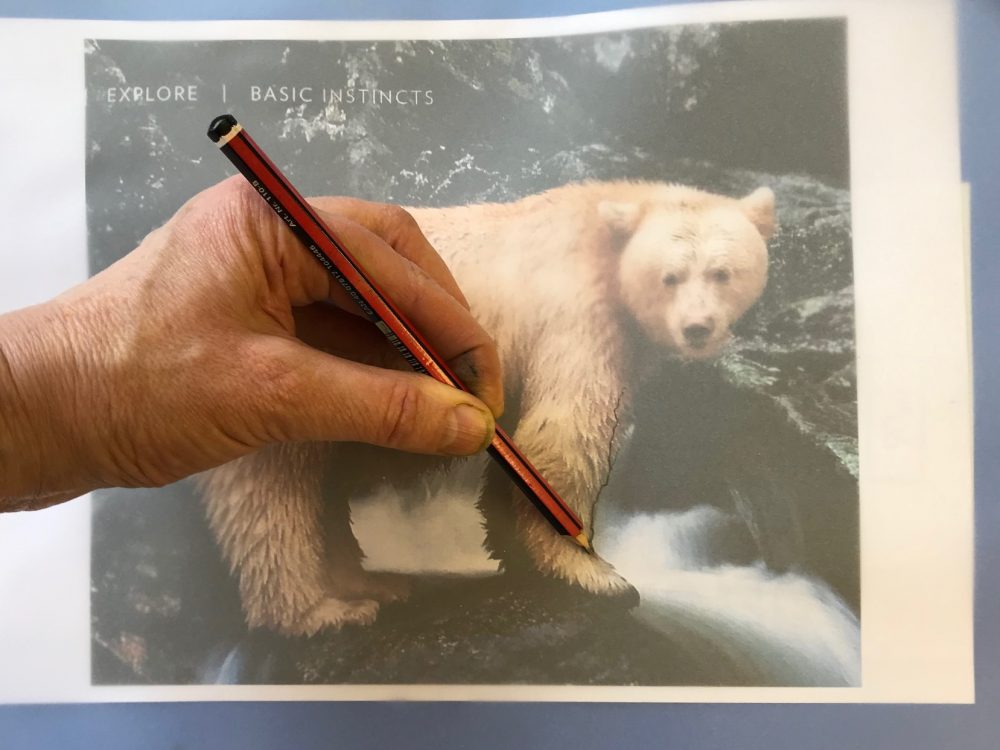 They then placed the traced image on top of a sheet of cartridge paper, face down onto the thinly inked up plate.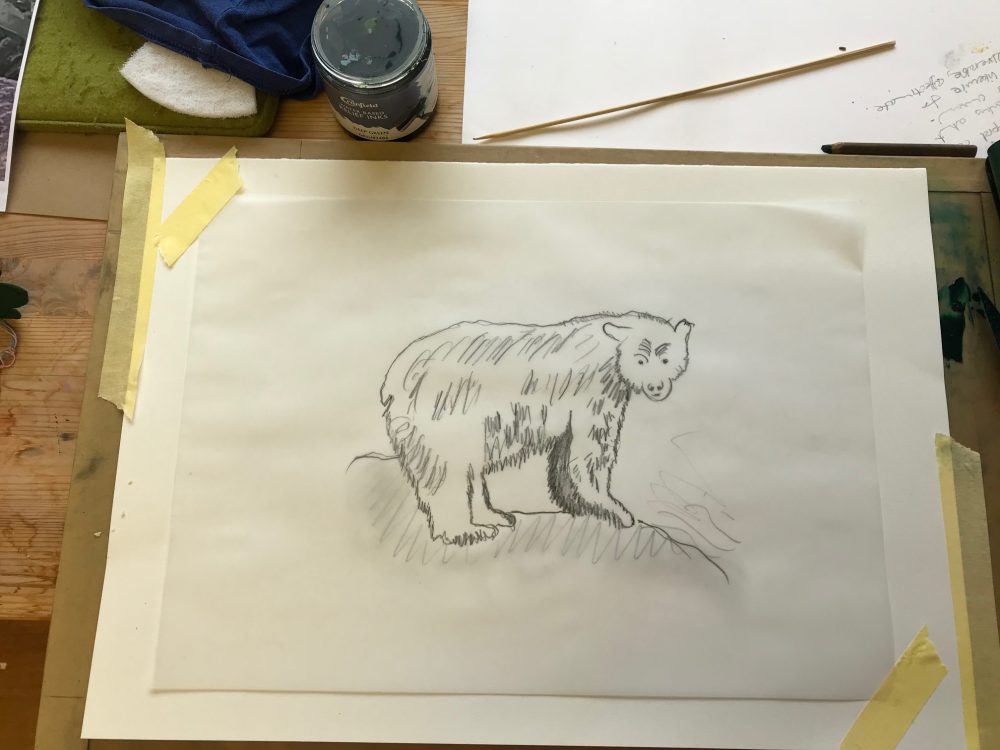 Next, they re traced the image. The key here is not to press too hard with any other part of your hand, drawing through the outline of the animal and have fun with making other markers with your fingers or a thicker object.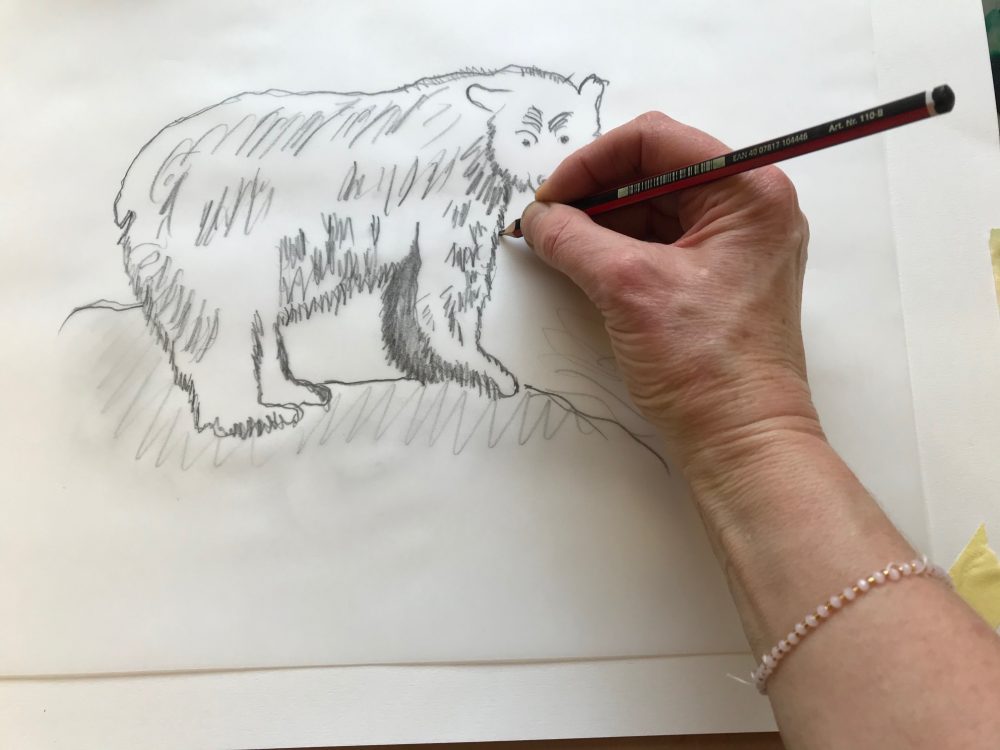 Peel back the paper and Hey Presto, a monoprint!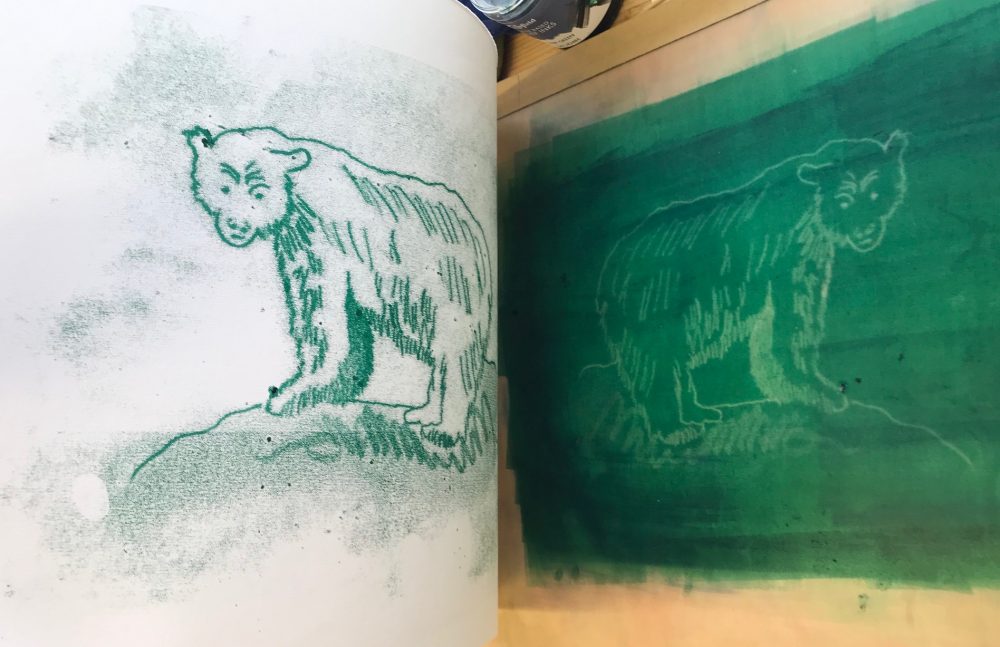 Playing with colour, or other drawings, could then follow. This gave the more able children a chance to really get involved in a  complex drawing or others to have  fun with  simple lines.
Most of the kids seemed  to love the process. They were able to get involved in their prints without having to worry about time constraints.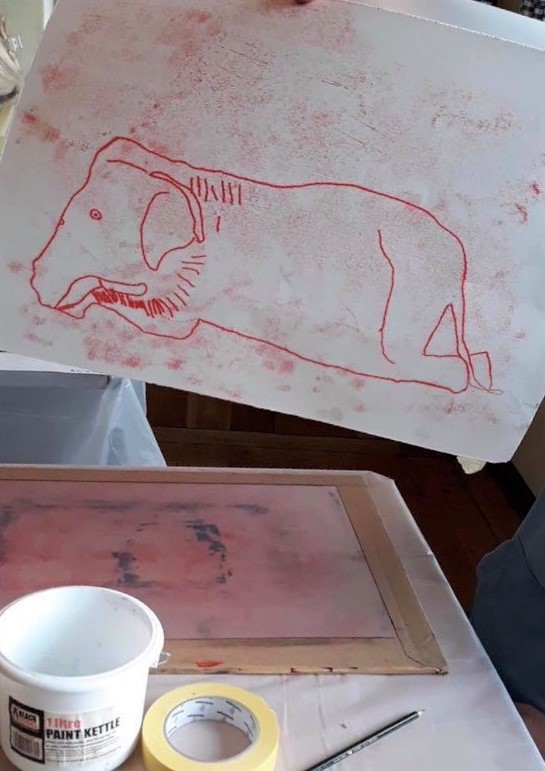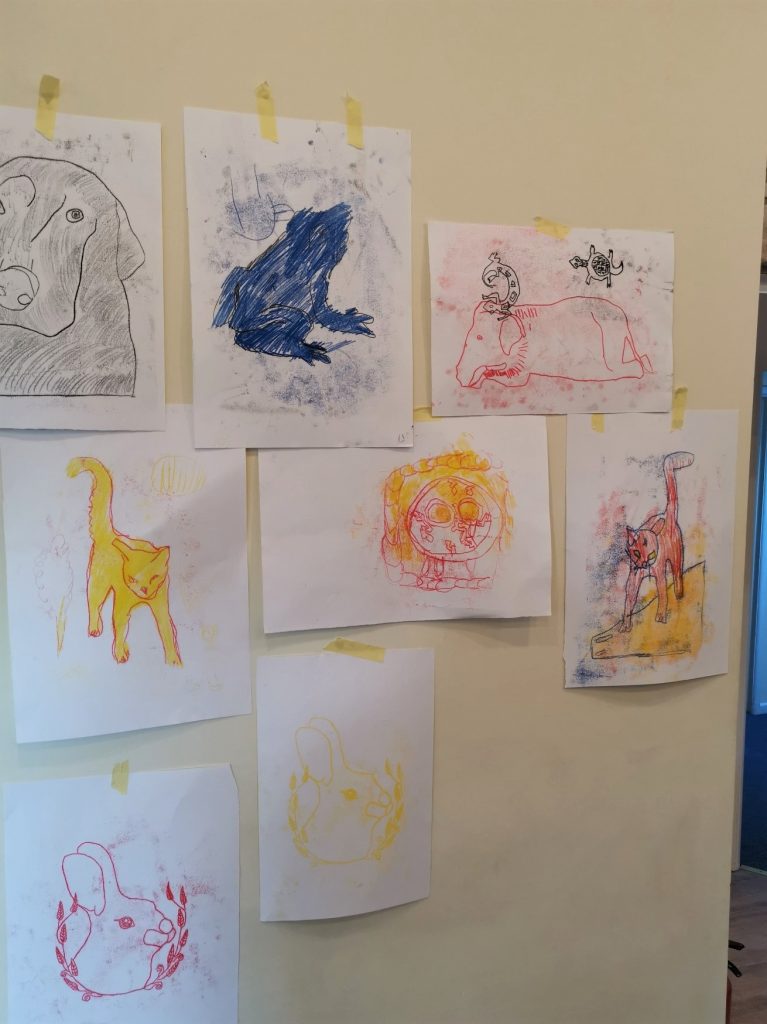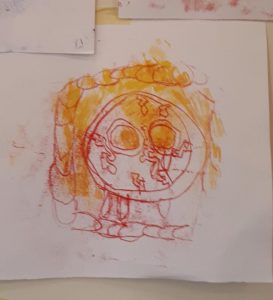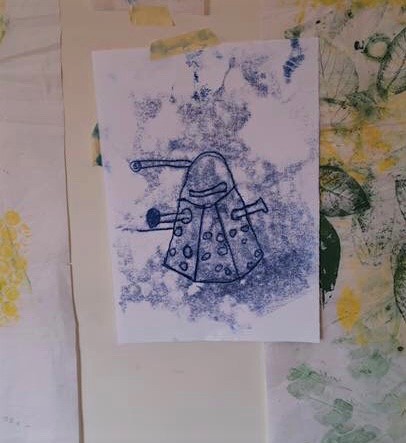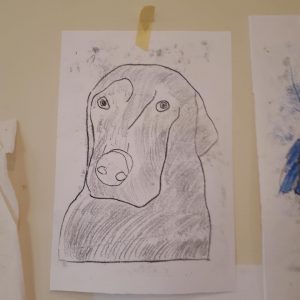 A quote from Megan Davy who project managed the day and organised the event :
Cathy came and ran a printing session for the young people we work with, all of whom come from a disadvantaged background and have their own individual struggles. Cathy was highly communicative during the planning process and suggested a number of topics that would be suitable. We went with printing and the young people highly enjoyed themselves and had great fun trying out all the different techniques. Cathy was calm and collected during the afternoon session which in turn had a calming effect on the young people. I can't recommend Cathy enough, she is fantastic! –
Megan Davy
Project Coordinator
With thanks to Cathy Mills for contributing this lovely resource!
---
This is a sample of a resource created by UK Charity AccessArt. We have over 1100 resources to help develop and inspire your creative thinking, practice and teaching.
AccessArt welcomes artists, educators, teachers and parents both in the UK and overseas.
We believe everyone has the right to be creative and by working together and sharing ideas we can enable everyone to reach their creative potential.
Add to favorites