Toolbox
The motivation for this series of six independent workshops is to expand our toolbox of conceptual approaches and practical techniques, in order to develop a rich artistic vocabulary and expressiveness. In each class we explore a theme and focus on a particular media.
We begin the series by considering Rules and how these lead to Resolutions, and in the next class we explore Journeys and the stories we make to tell them. For the third class we work with  Layers of time or location and in Tall Skinny, think about asserting and making your presence felt. With Passageways we work with the idea of doorways and transitions, and in the final class, Graffiti, we think of rebellion and how we feel about challenging rules.
For each class I introduced new techniques and media, ranging from constructional media- tape, wire, string, to watery or linear materials- watercolour, markers, powdered pigments. I also made available a range of materials for the class to use if they wished.
Many thanks for the dedication and creativity of the students. We have teens at the beginning of secondary school, and maturing artists taking their GCSE's or studying A-levels. They continue to astound me with their brave and beautiful explorations.
Rules
Sol Lewitt created sets of written instructions or guidelines which others could follow to create his Wall Drawings. For example,  the instructions for Wall Drawing #118 is make an array of randomly spaced dots and connect them with straight lines.
In this workshop we invented our own simple rules or guidelines to make 2-d works using string and tape, pens and markers.  The rules can be written like Lewitt's but they might be a bit more loosely defined.  For example, a drawing might be built up by making sets of paralell lines, each subsequent set an oblique angle to the previous, or by connecting random dots with curved lines and covering with tape.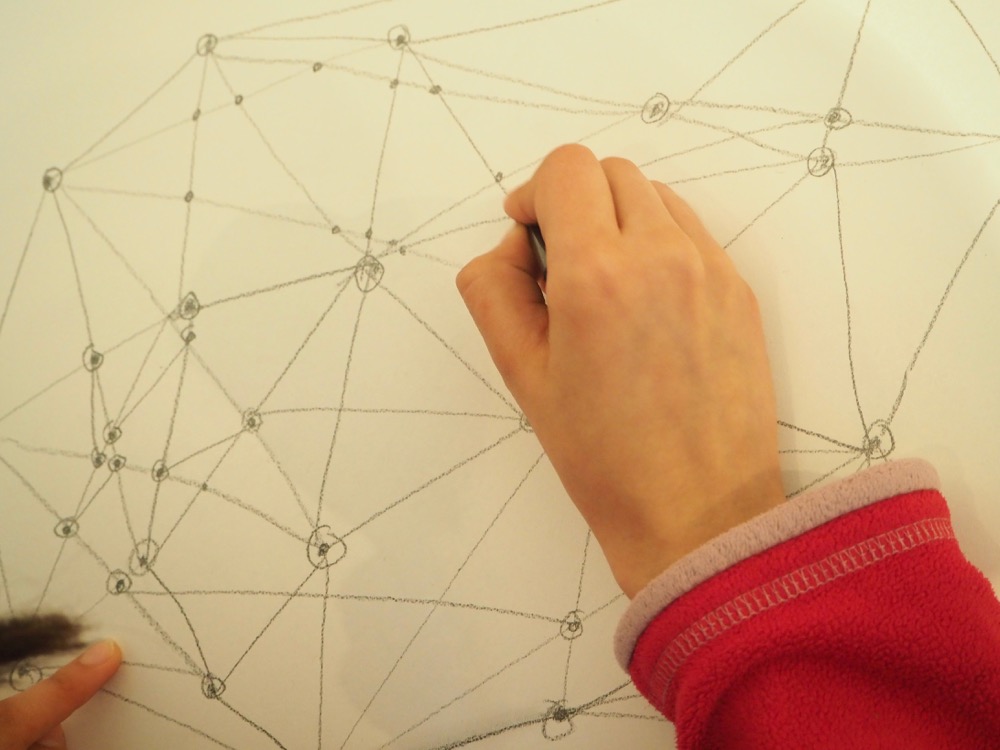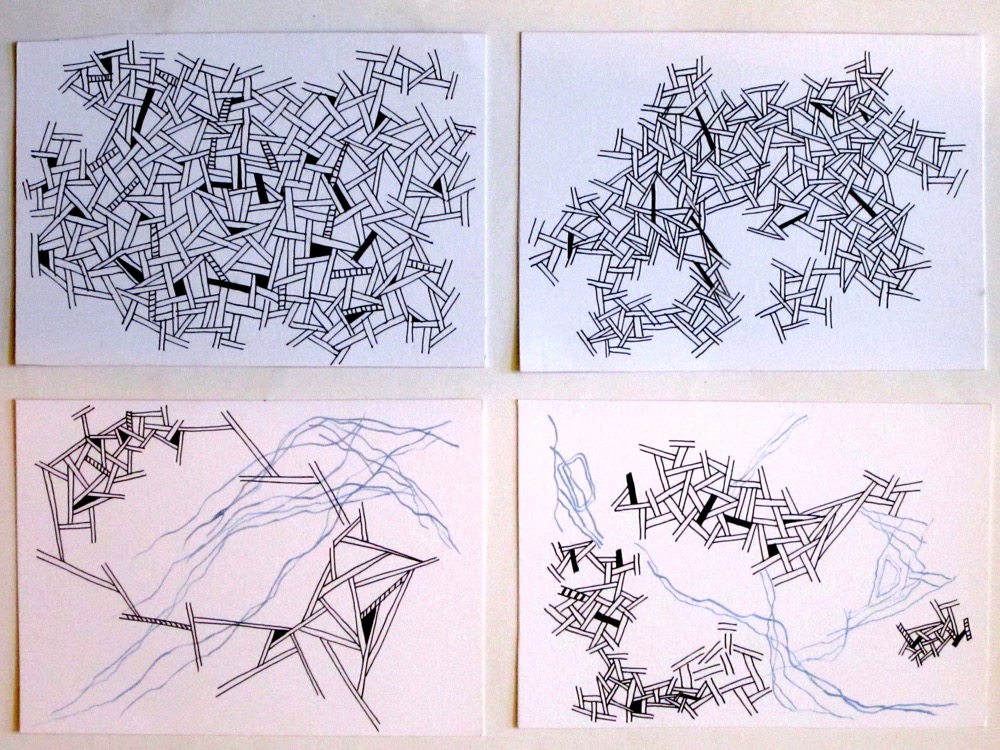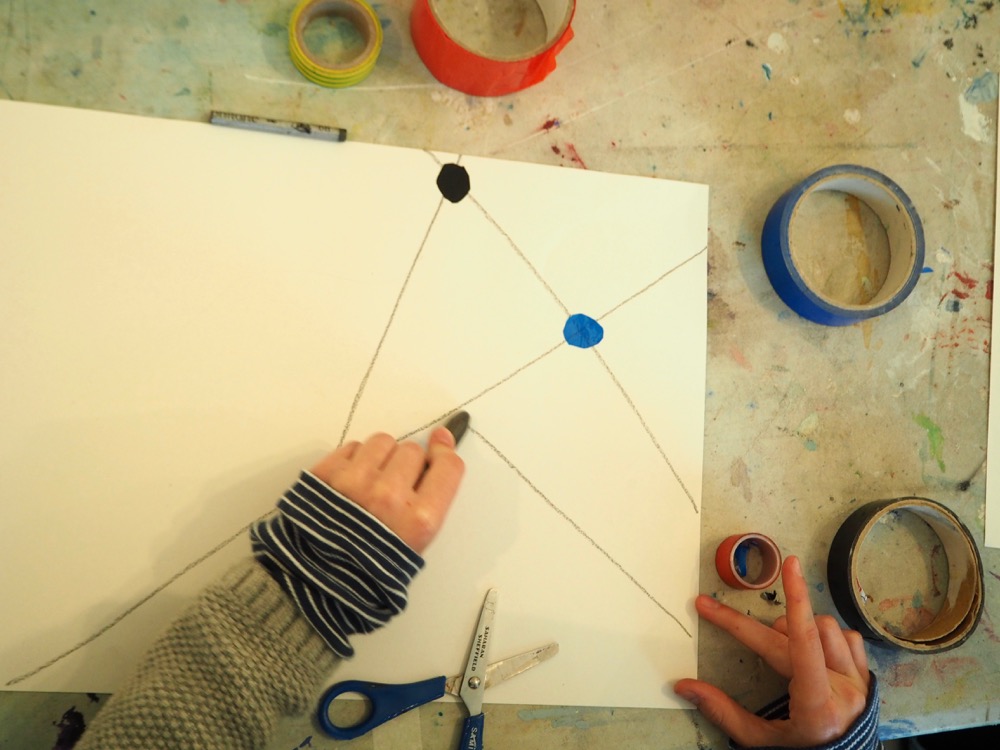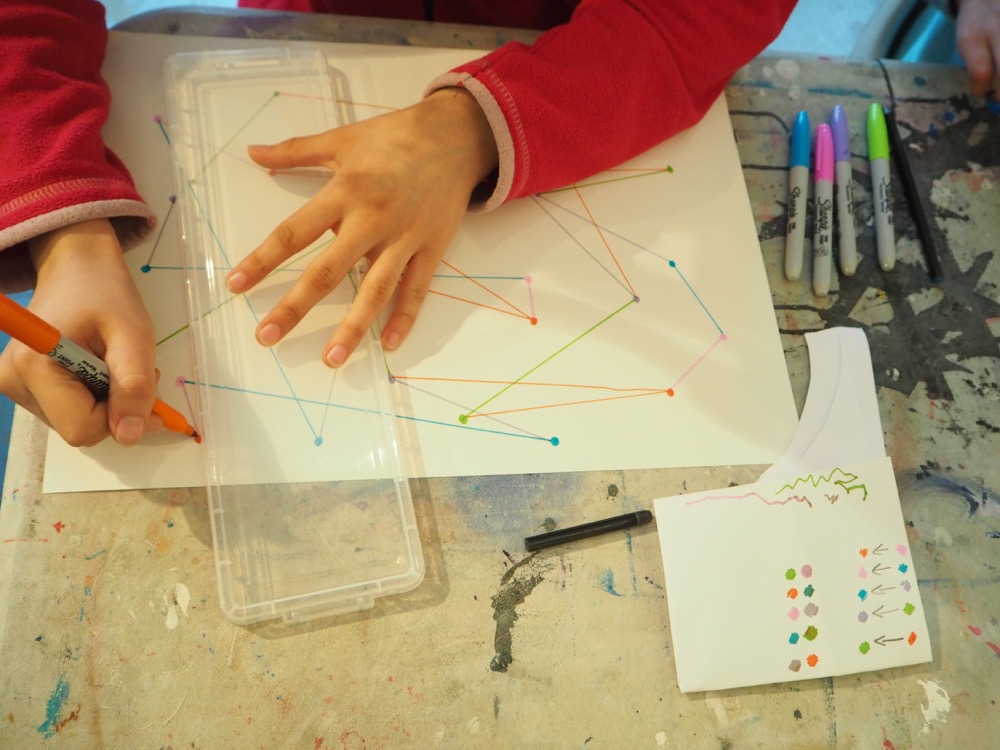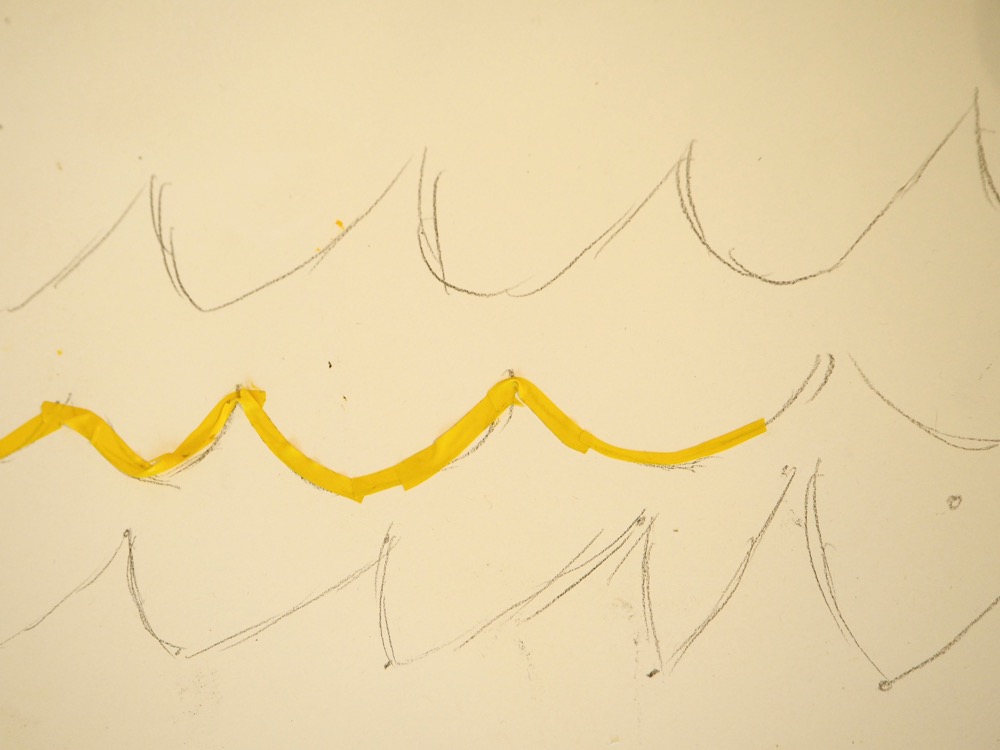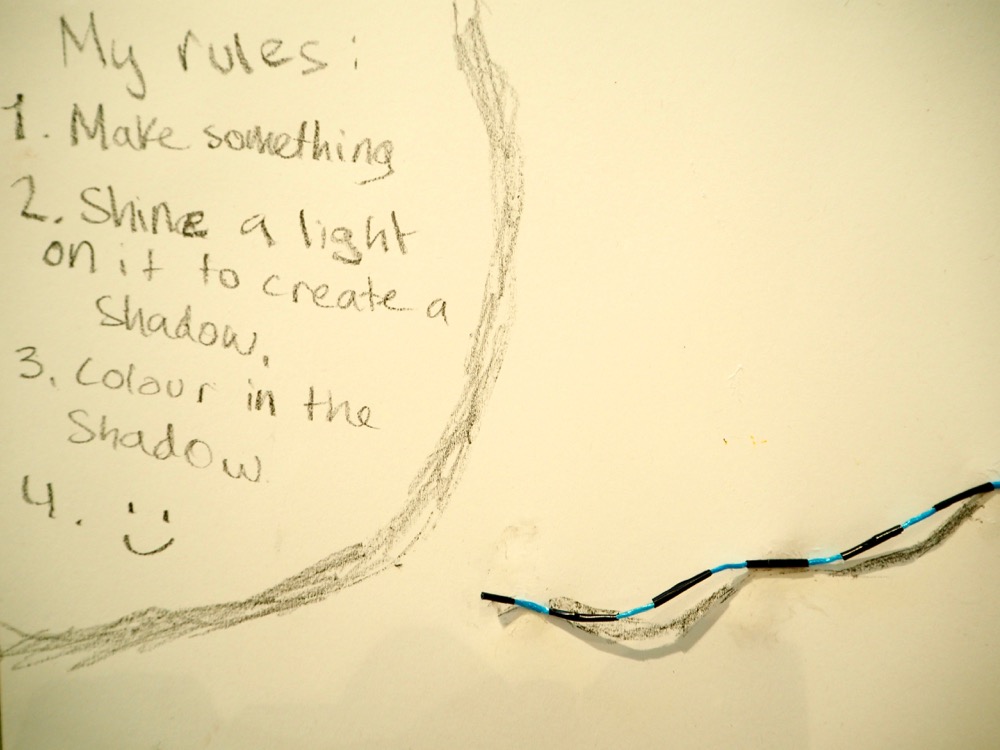 Materials- String and Tape
Tape and string are two materials which can be used for binding, but in this class we exploited their linear qualities to make drawings. Using a set of rules and a range of materials to catalyse ideas. Often the qualities of materials- in this case string or tape- become starting points for ideas. Coloured tape can be cut or stretched and string can be teasled apart to use the fanning fibres.
We use a set of rules and a range of materials to trigger or catalyse fresh ideas.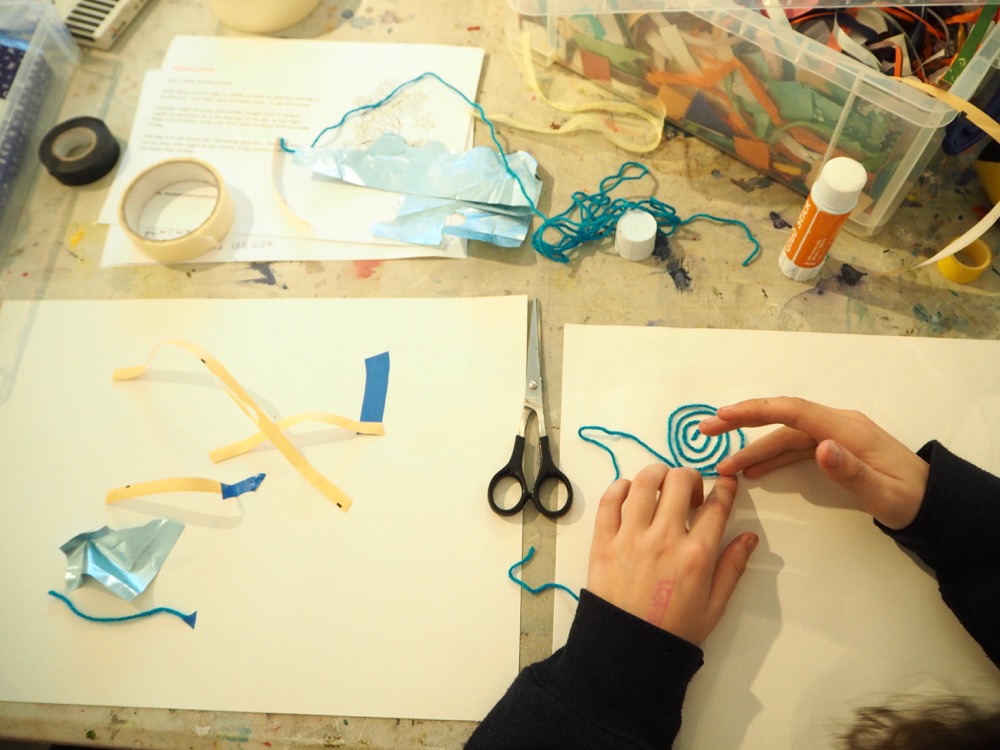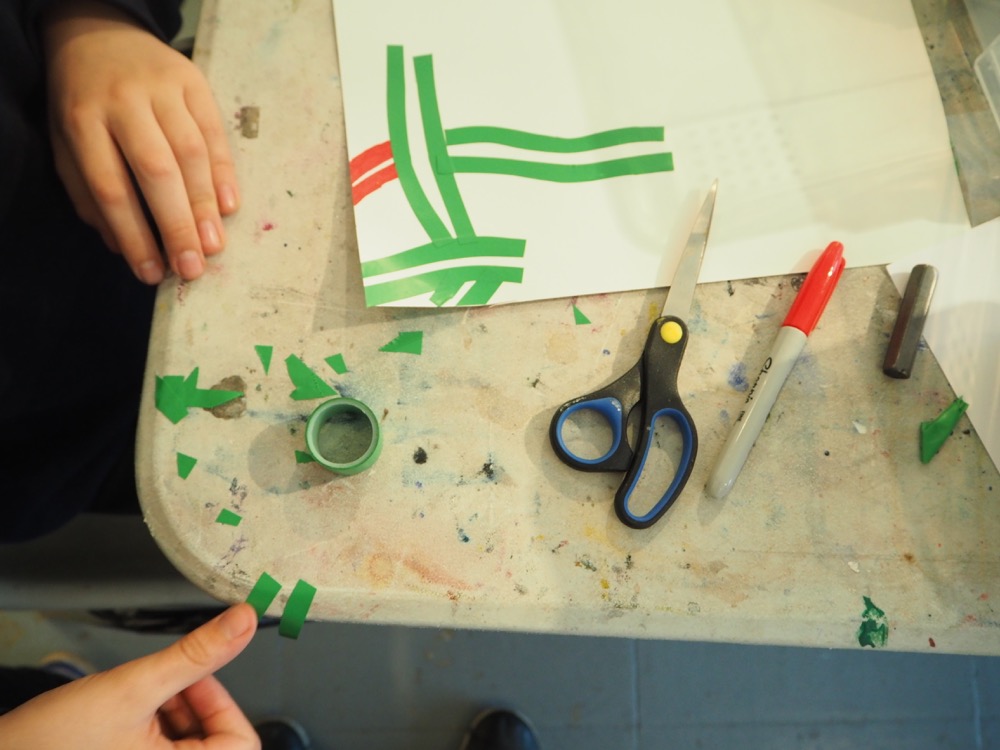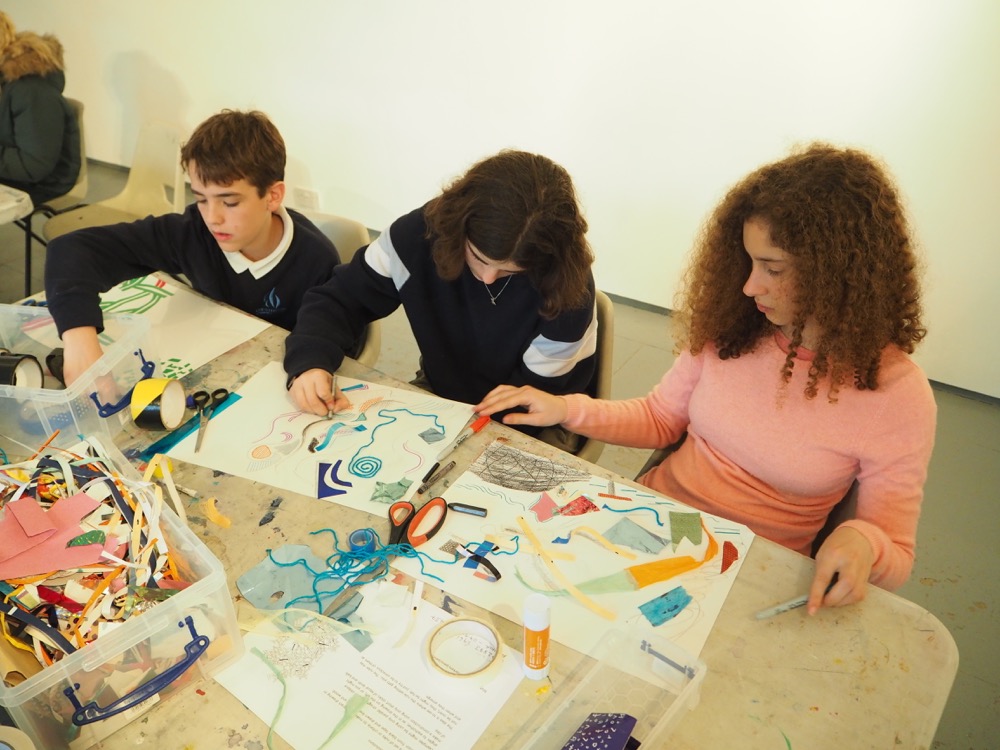 Breaking or Evolving the Rules
At some point, you might decide to break or a rule or introduce a new one.  This may happen because you get bored or stuck, or maybe because you feel it would be interesting or it might just feel right.
"I have two ideas- I'm not sure if I should do this or do that. What should I do?"
"I'm stuck. I don't know what to do now."
"I need more green tape. We ran out of green tape. Now what shall I do?"
These are all problems that face us when we are working. There aren't any right answers! But this process of rules and resolutions can help us move forward from a sticking point. Will you make two drawings and try out both ideas? Will you try doing something completely different or try to inch forward with the same ideas? Will you introduce a new colour, and how will it change your work?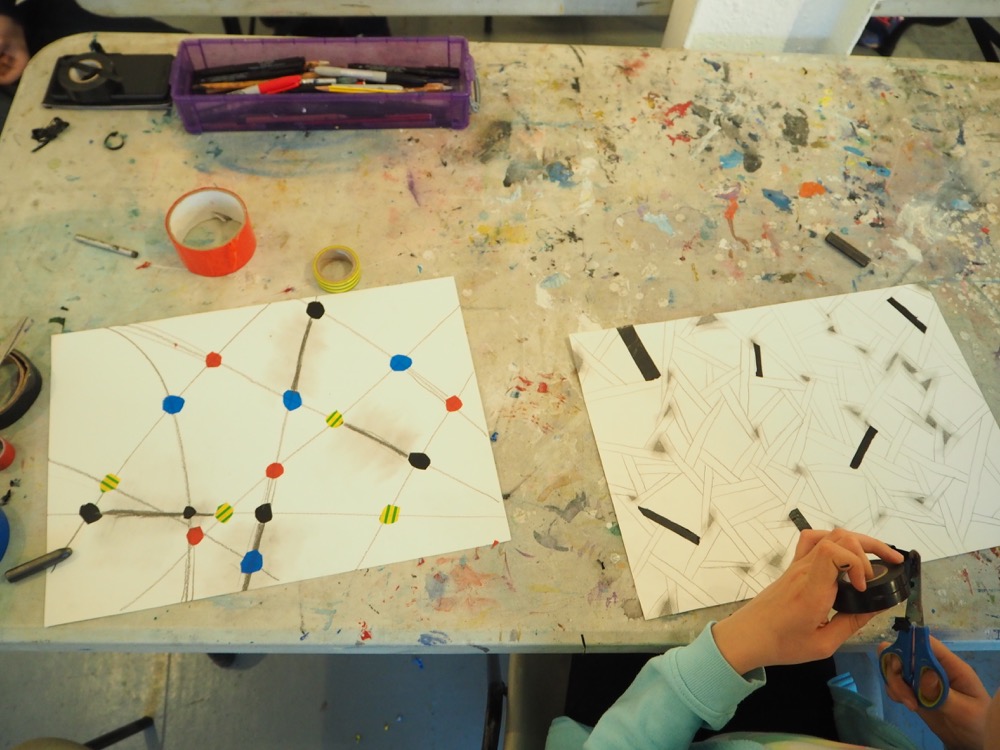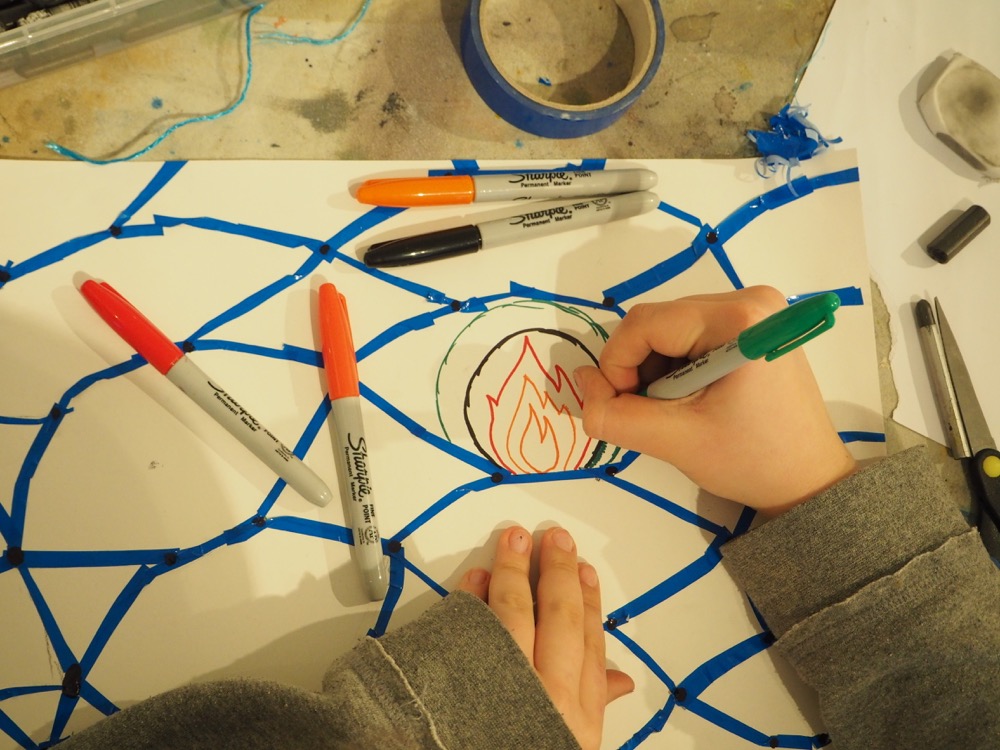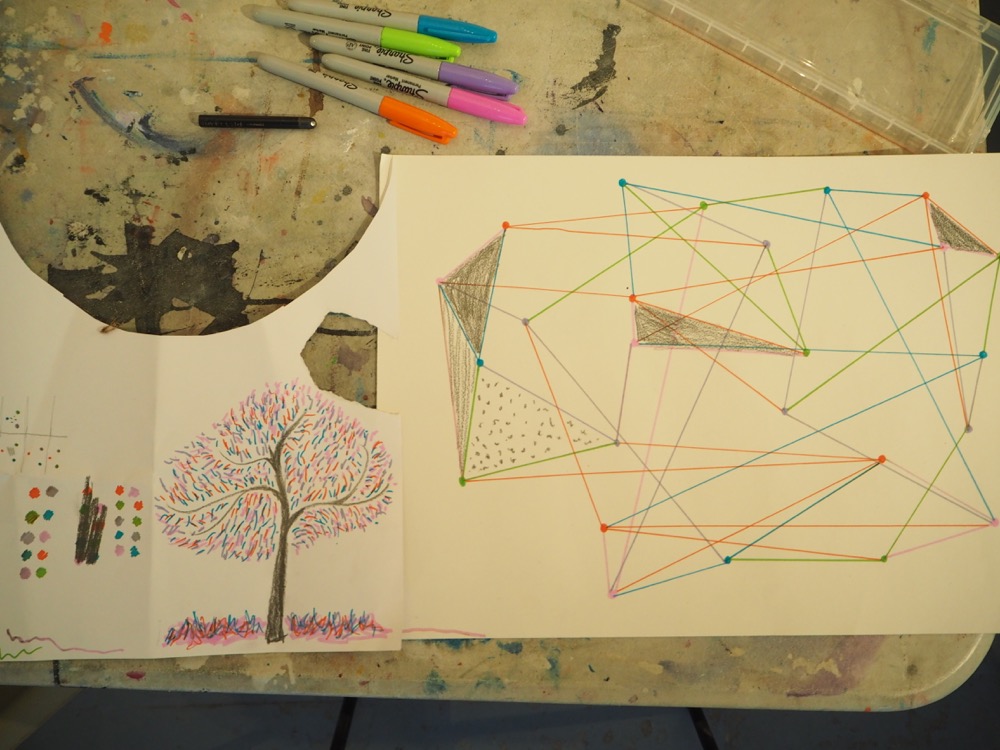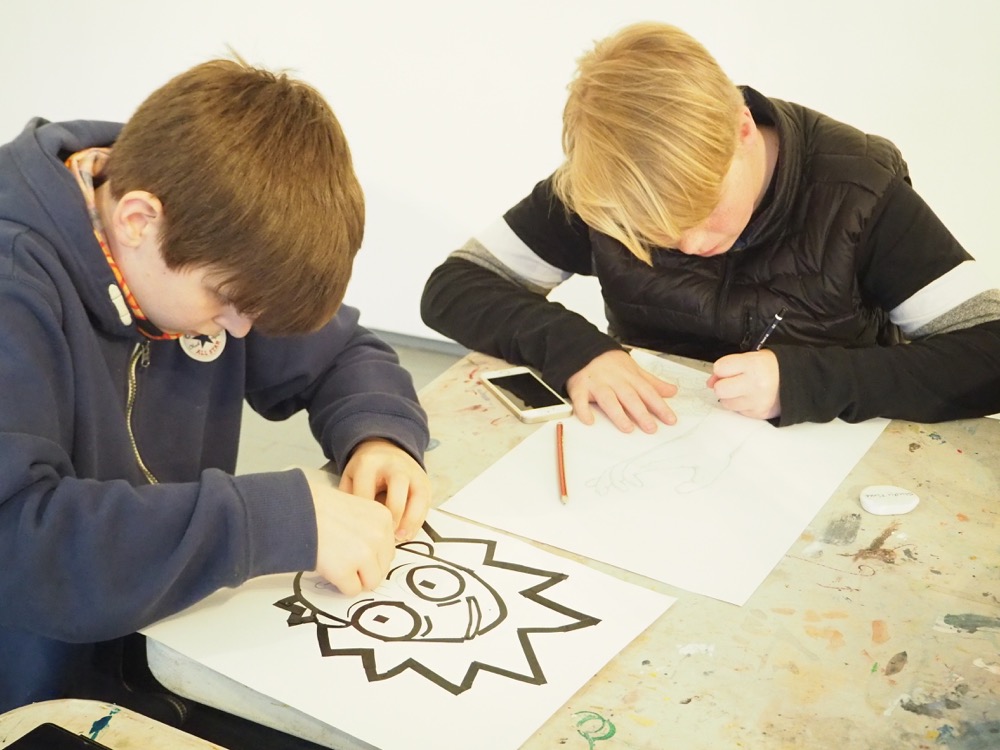 Resolutions
You may get to a point in your drawing where the ideas come gloriously together and the work feels finished. Sometimes the work falters. Sometimes the rules serve as a catalysts to new expressions. This process can be useful in moving ideas in new directions.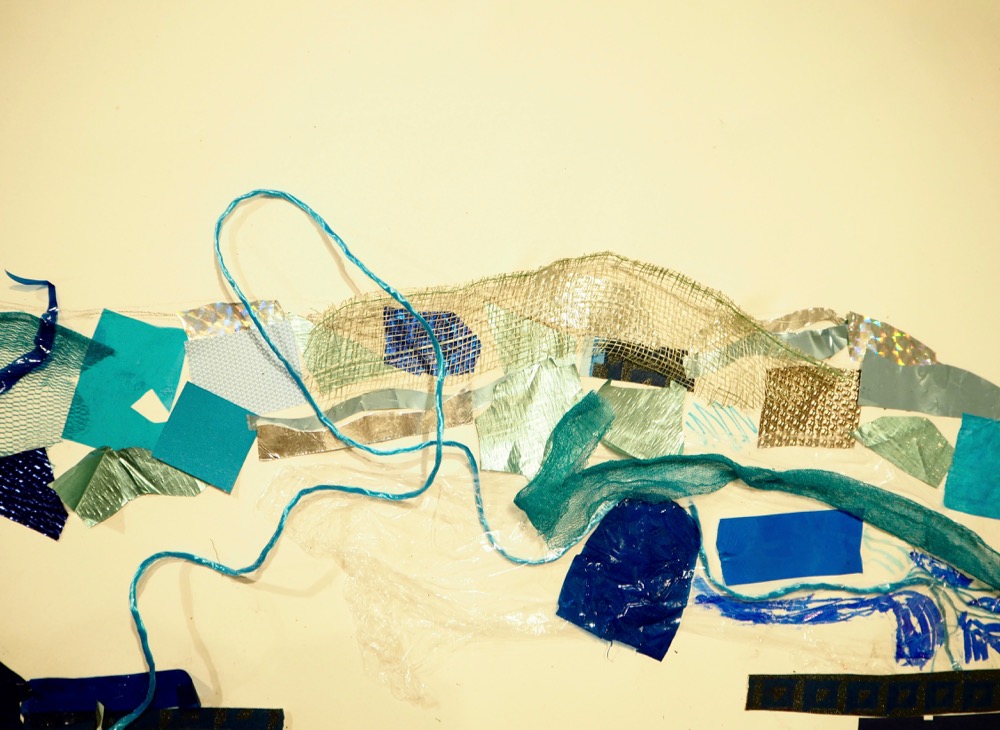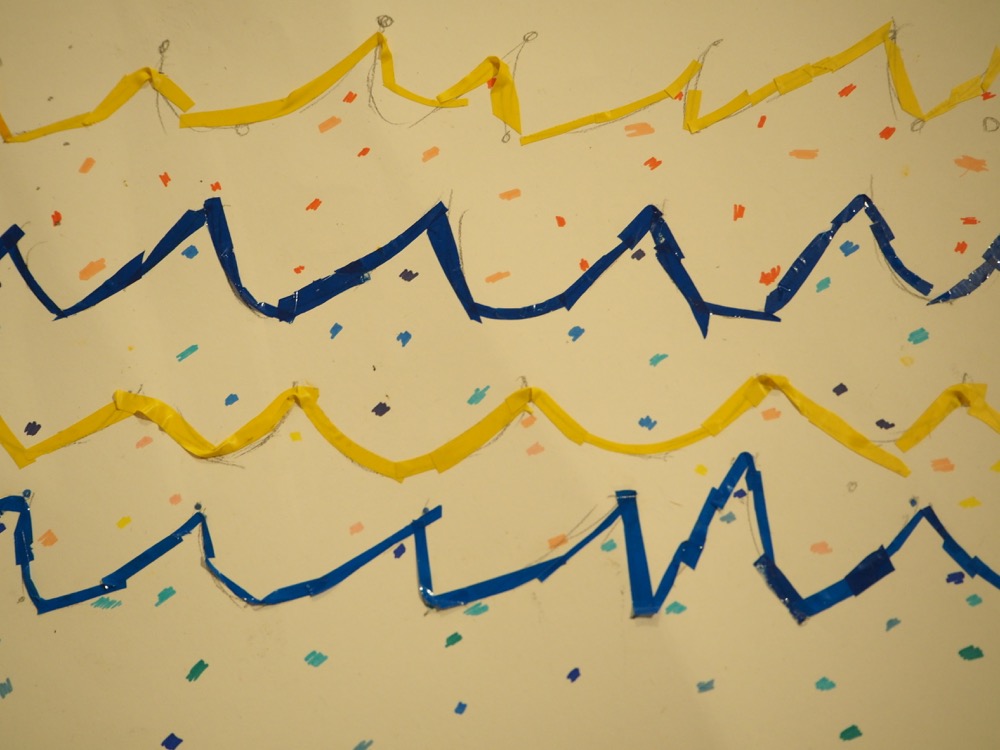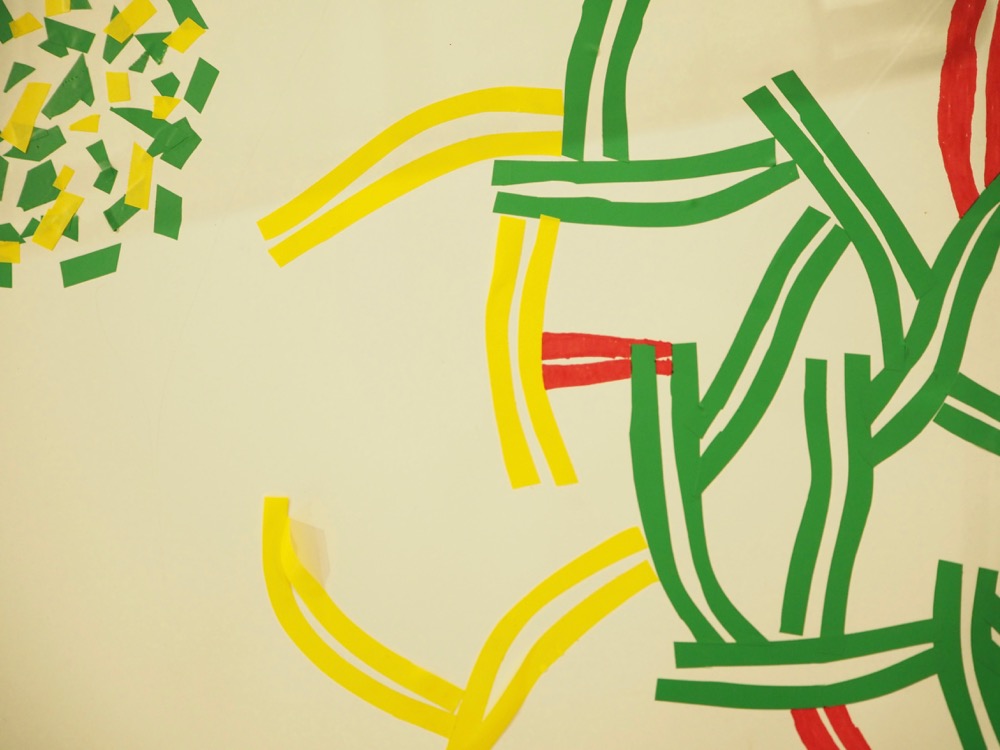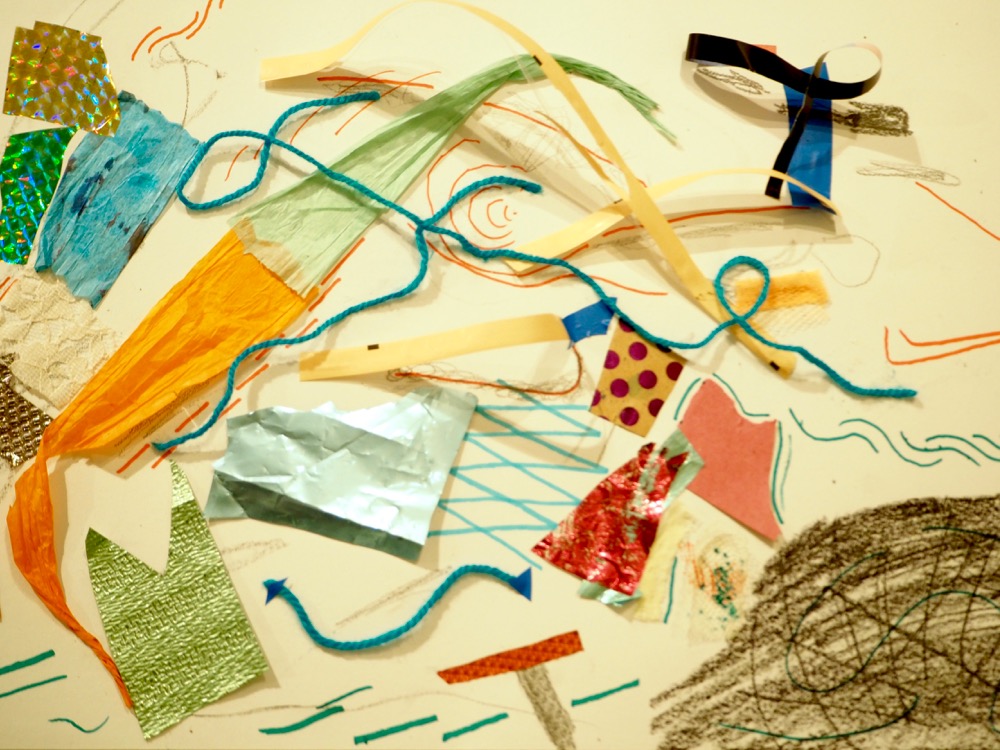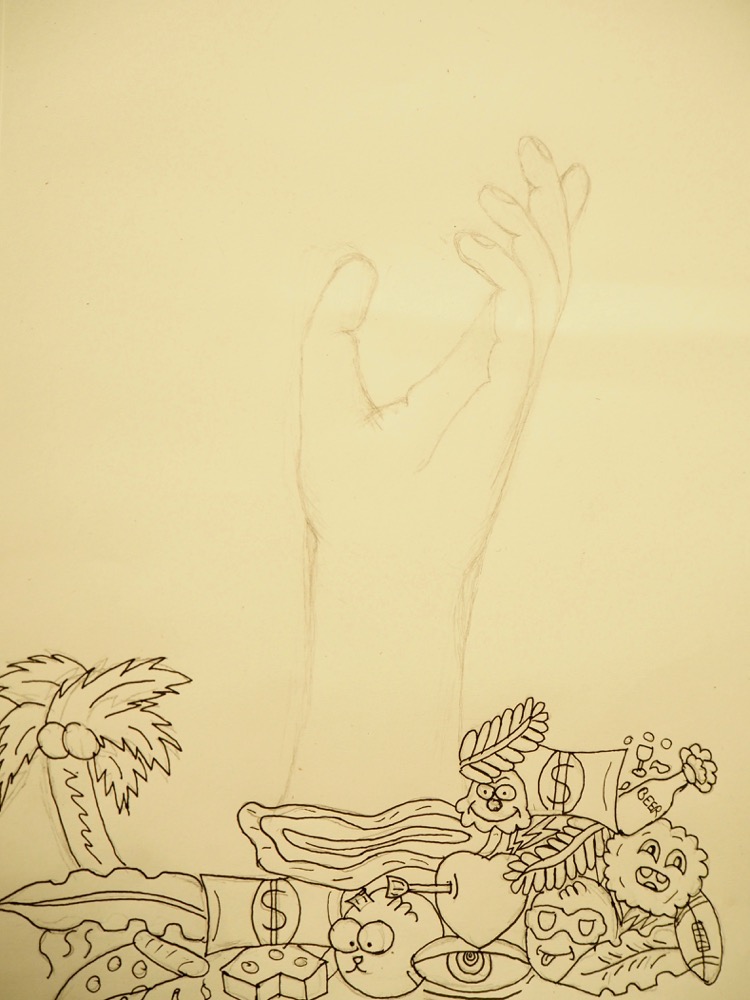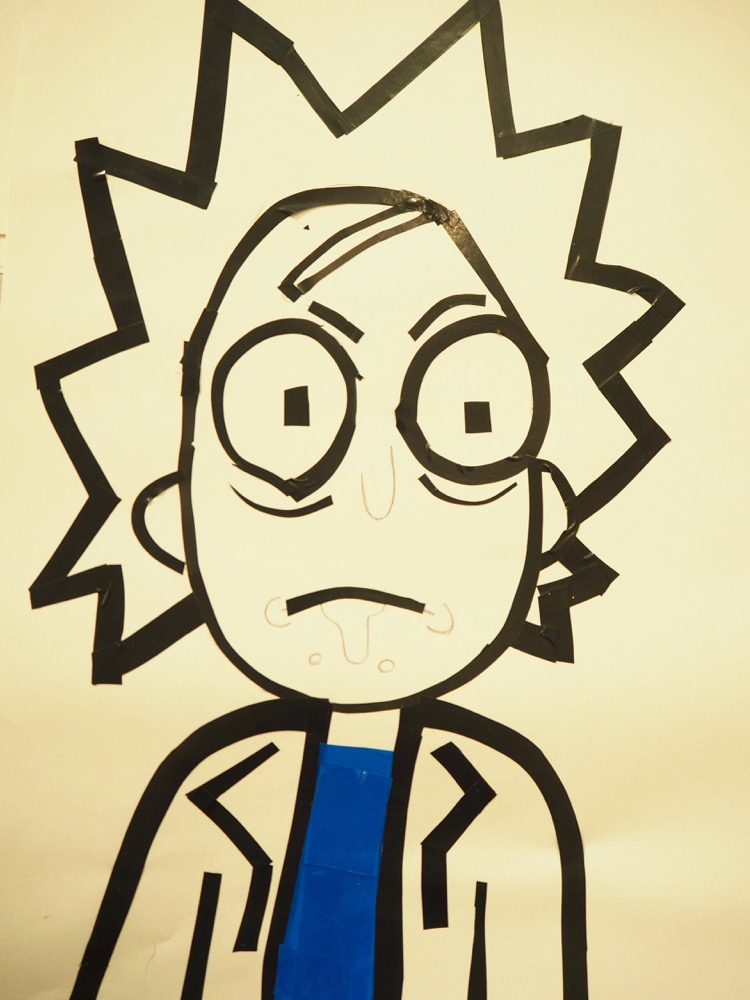 With many thanks to students of AccessArt's Experimental Drawing Class for sharing their ideas and processes with AccessArt.
Add to favorites