By Paula Briggs
This sculpture of a Rook was made to tie in with two AccessArt projects: The One Button Transformation Project, and the AccessArt Share-a-Bird Project.
You can hear how the Share-a-Bird project came about here. I've been watching the rooks in the garden for some time, and reading how all Corvus cache (hide) food and treasures, in A Life With Corvus by Esther Wolfson. I also read how a disused rooks nest was dismantled and found to contain a whole plethora of material, including earthworms, lego and fabric.
Added to that are the many stories of rooks bearing gifts to those who feed them (though I'm still waiting!).
It seemed appropriate to make a sculpture of a bird containing a rich mixture of elements and the One Button jewellery boxes from the Transformation Project were perfect.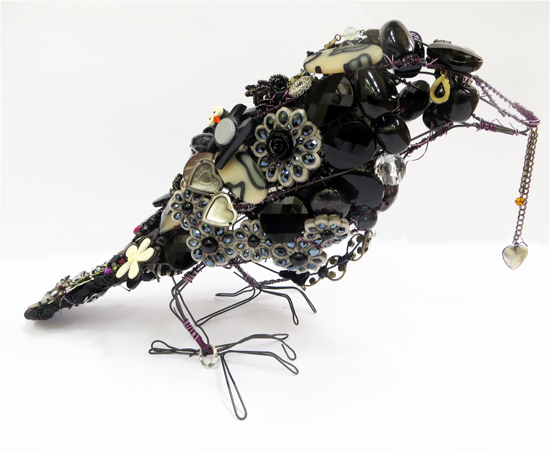 ---
To access all content, I would like to join as…
AccessArt is a UK Charity and we believe everyone has the right to be creative. AccessArt provides inspiration to help us all reach our creative potential.
---
Add to favorites