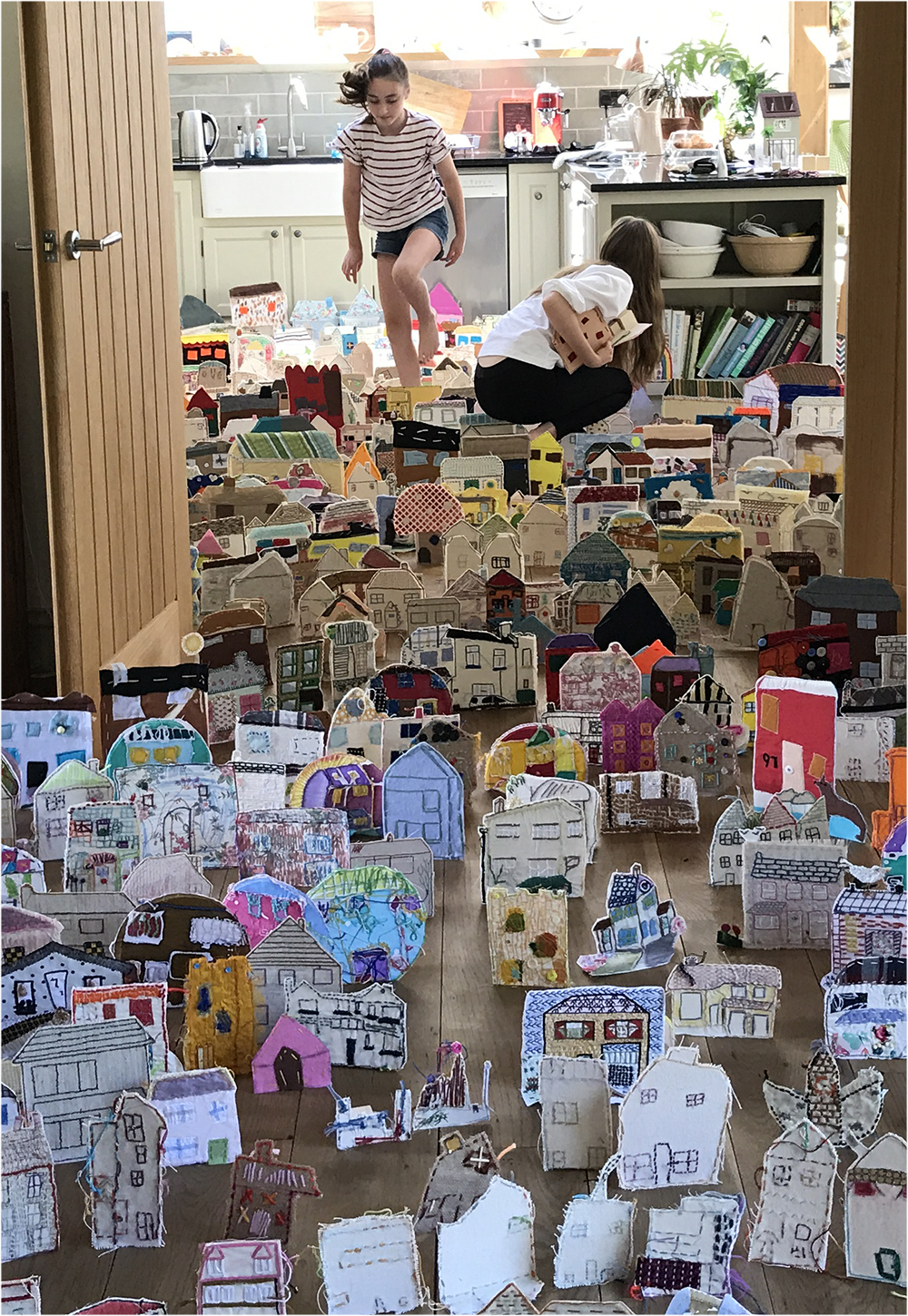 In 2016 AccessArt launched the AccessArt Village, a collaborative project which continued through 2017. The project was supported by Appletons Wool, and the aim of the project was simple: to inspire the AccessArt audience of all ages (children, teenagers and adults) to contribute a sewn drawing of their home towards a co-created artwork.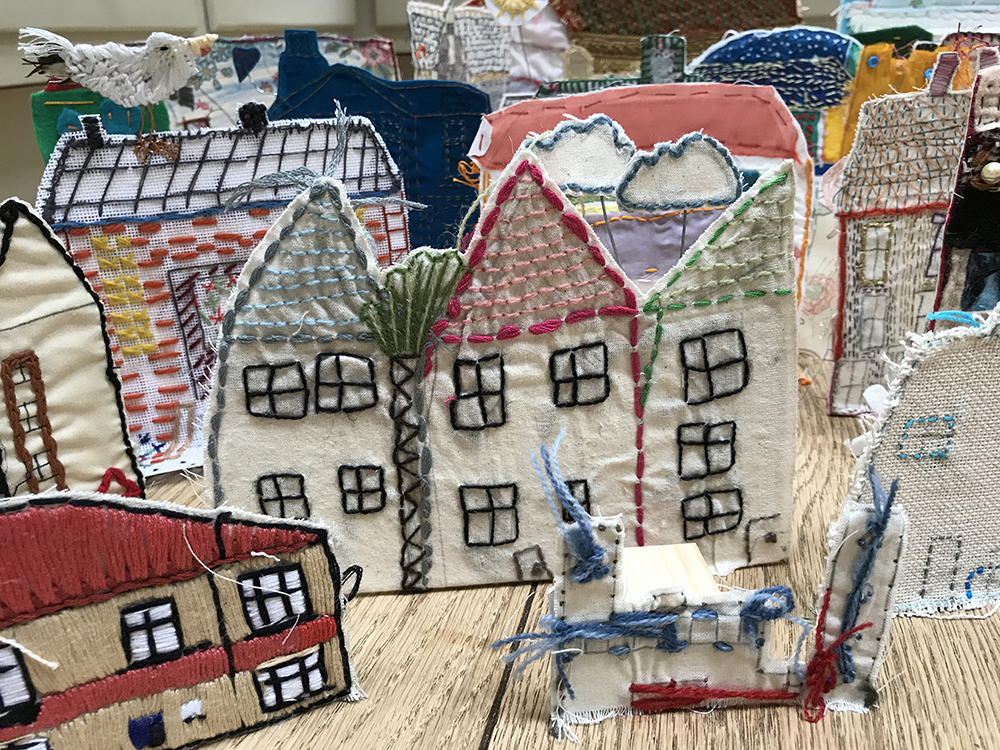 The project is now closed for submissions. We received over 700 sewn squares, from all kinds of audiences all over the world.
Artist Andrea Butler and the AccessArt team then worked to transform the sewn squares into a stunning and moving installation piece.
The AccessArt Village at Brentwood Road Gallery, Romford, Essex
Don't miss the AccessArt Village on now at Brentwood Road Gallery, Frances Bardsley Academy, Romford, RM1 2RR
Sign up top right to hear about future AccessArt collaborative projects.
September 2017 to March 2018: The Village will be on tour!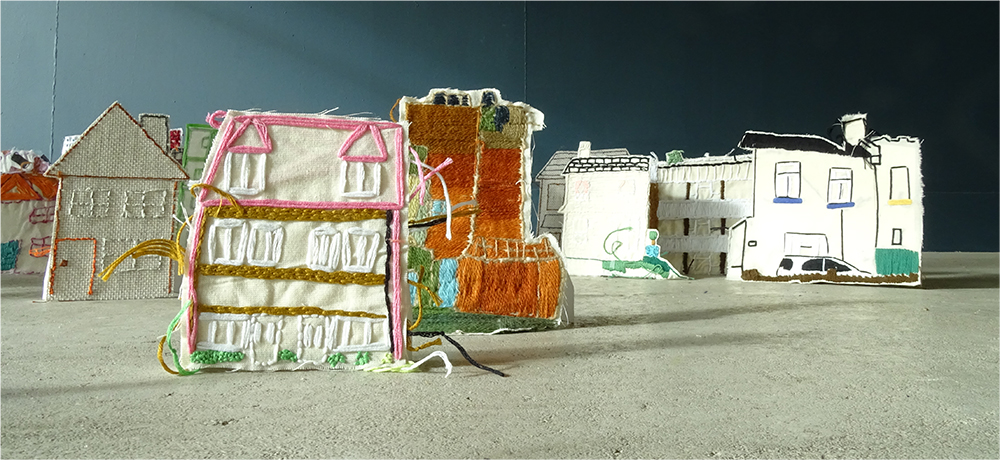 Text content

Add to favorites